Last night, the US markets are not spared from the full brutal sell-down triggered by the resurfacing of European debt issue and slowing China economy. Minutes into the opening bell, close to 130 pts was shaved off from the Dow Jones Industrial Average Index with main Dow Jones Components all affected.
Dow Jones Industrial Average has been consolidating in a downward channel since early May 2011. Weakness should persist for awhile in short term with support levels towards 12300 and 12100. The index has to clear 12700 before the upward trend is to continue.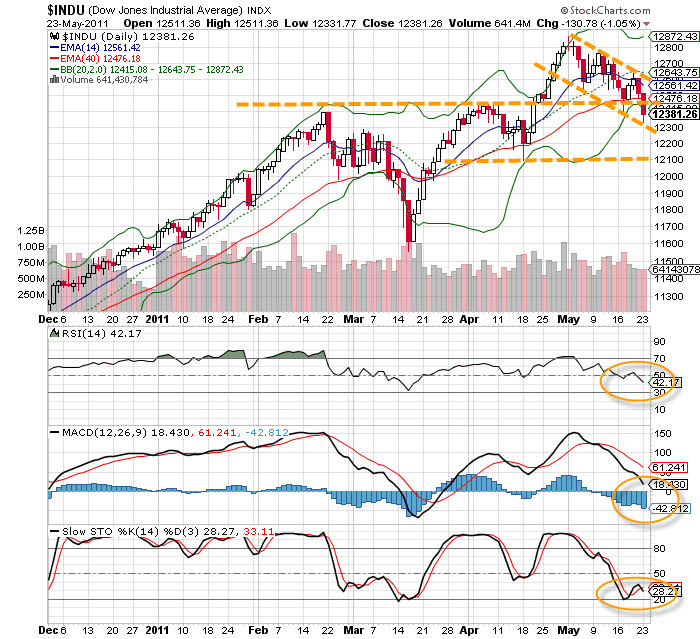 Similarly, Nasdaq Composite Index followed suit with a more serious gap down to test the lower declining channel support. Weakness should persist towards major support line at 2700. This is also on the backdrop of poor HP results coupled with key management downgrade in yearly forecasts.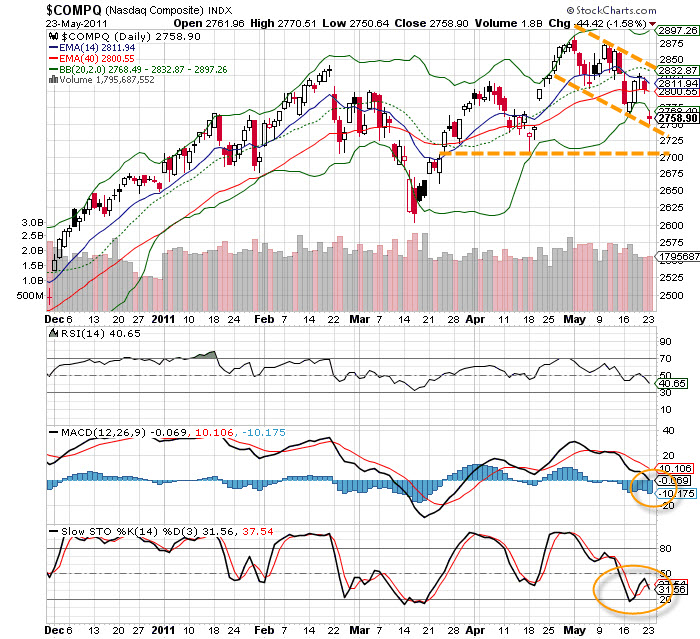 The month of May is generally a month of lackluster performance for stock markets. Do tighten stop losses if you are fishing for stocks with good valuation during consolidation phase.
Read other related posts:
Follow us on:



Share this article on: