It has been awhile since I last touched on Cosco. During Feb 2011 when I last issued a sell call on technical weaknesses, the stock has tested a significant low of $1.80. That was worsened by the Japan Earthquake which causes much anxiety on a standstill or worsening of the world global recovery. Near term basis, shipbuilding activity and traffic should be moderated with disrupted Japan supplies and cooling measures upcoming for US and China.
Baltic Dry Index is also hovering at year lows region but has shown good signs of recovery into the next half of the year: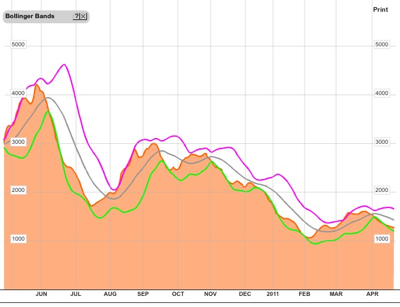 On Cosco technical charts, $2.20 will be retested and should call for some initial accumulation. Major support will be at $2.0. Consolidation should happen between $2.45 & $2.10 where RSI & ADX showing weakening bullish signs at overbought levels.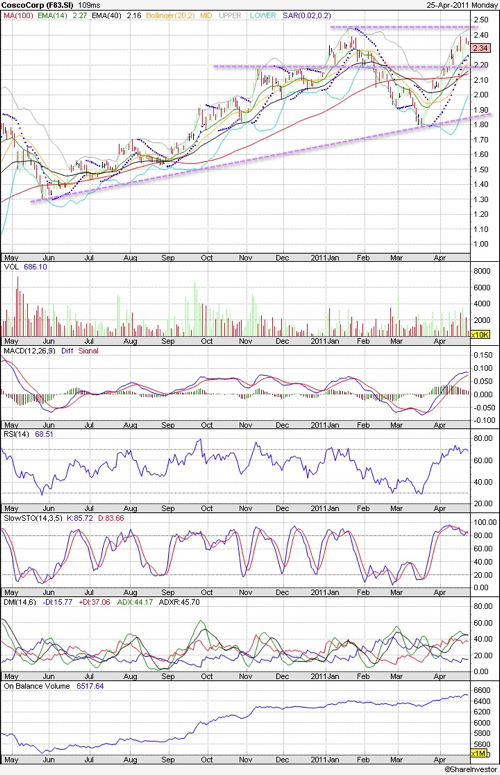 On the comforting side, activities are pretty healthy with significant volumes by fund traders. Profit taking is occurring with small retail investors and should present opportunities for some initial accumulation.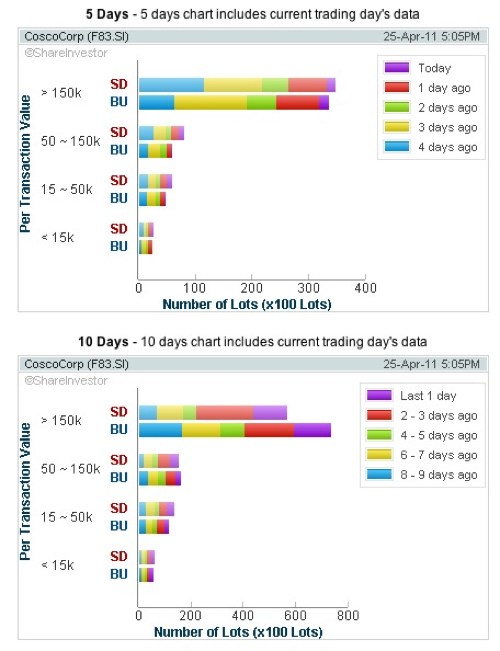 Read other related posts:
Follow us on:



Share this article on: