The Singapore Election has never been so interesting with PAP revealing some of their youngest team of next generation leaders with some very senior members exiting the political scene. The liberalization of using the social media as an added avenue of communication amongst others during this election and voting processes also create increased awareness and participation from the younger generation of Singaporeans. Personally, I would assess that it is one of the most important election to pay good attention and we should be able to see some interesting wrestles especially in the various enlarged GRCs.
Of closer interest at heart will be the candidates for Punggol East SMC which I am currently residing in.
It will be a three parties contest involving PAP's candidate Mr Michael Palmer, the Workers' Party's Ms Lee Li Lian and the Singapore Democratic Alliance's Secretary General Desmond Lim.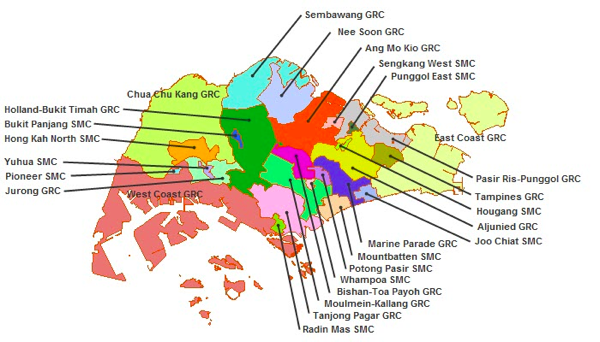 Some quick summary of the candidates contesting Punggol East SMC in this Singapore Election 2011:
Michael Palmer

Michael Palmer, 42, a Partner at Harry Elias Partnership LLP, first joined the law firm in 1995, and practices in the areas of civil and commercial litigation and sports law. He was elected as a Member of Parliament for the Pasir Ris – Punggol GRC in 2006.
In the last Parliament, Michael chaired the Defence and Foreign Affairs Government Parliamentary Committee and served as a member of the Home Affairs and Law and the Education Government Parliamentary Committees. He has also served on various other committees, including the Singapore Youth Olympic Games Organising Committee and the Primary School Education Review and Implementation Committee and is a member of the Singapore Totalisator Board.
After completing his national service, Michael read law at University College London, University of London and was called to the Bar in England and Wales in 1994 and admitted as an Advocate and Solicitor of the Supreme Court of Singapore in March of 1995. Since retuning from his studies overseas, he has been contributing actively to the community he grew up in, serving as honorary legal adviser to both his alma mater, St. Andrew's School, and to the Eurasian Association. He sits on the Board of various not-for-profit organisations as well, including the Home Team Board of Governors, the Halogen Foundation, Sata CommHealth and the Singapore Olympic Foundation.
Michael is married with one son. During his free time, he spends time with his family, goes for runs and plays golf. He has an interest in photography and sport but treasures the time he can spend with his family the most.
Michael spent 14 years in the St Andrew's family of schools, from St. Andrew's Kindergarten to St. Andrew's Junior School to St. Andrew's Secondary School and finally St. Andrew's Junior College. He obtained his LL B (Honours) from the University College London in 1992.
Lee Li Lian

Lilian is currently a Trainer with a private institution. She has been actively involved in both industrial and financial sales for the past 6 years. She graduated from Ngee Ann Polytechnic in 1999 where she majored in Business Studies and went on to pursue a Bachelor's Degree with Curtin University of Technology in Australia majoring in Sales & Marketing. From her years of sales experience, she had gained good communication, interpersonal and persuasive skills.She was both Polling and Counting Agent for the party during GE 2006, subsequently she joined as a member in June that year. In August 2006, was elected into the WPYW as an Executive Council.In her first 25 years, she was staying in the Marine Parade GRC, and having shifted to the Ang Mo Kio GRC 3 years ago, she finally got a chance to cast her first vote. She helped out as a volunteer during the General Elections 2006. During the process of contributing her service, she realized the lack of information and wrong perception the public have with regards to the opposition party in Singapore. She believes that these need to be corrected and she also wants to create awareness and generate greater political interest among the women in Singapore.
Desmond Lim

Mr Desmond Lim, 42, secretary-general of the SDA, will stand in Punggol-East SMC. Secretary-general of the SDA, Lim, 42, is an engineer with M1 and he is also the secretary-general of SJP.
Desmond came from a poor family and had to support himself from a tender age. Even when he went to school, he struggled. But despite it all, he worked hard to rise through the ranks, from an air-con mechanic to his current position as Principal Engineer at a top telco company.
He even completed his Masters in Engineering Management in the process. Even while he was working hard to improve his personal life, his passion for the people never left him.
He gained his first grassroots experience when he joined Rochor  Community Centre's Youth Executive Committee, in 1992, as volunteer, He officially joined politics by becoming an ordinary member of the Singapore Justice Party (SJP). He was appointed Chairman of the party in 1994. Today, the Singapore Justice Party is a part of the Singapore Democratic Alliance, an alliance formed by the PKMS and SJP.
Read other related posts:
Follow us on:



Share this article on: