Last week when I passed by Nespresso Boutique at ION Singapore, the store is stocked with the new arrival of Nespresso flavor – Dhjana.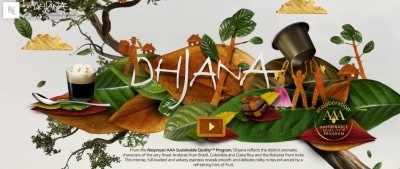 Dhjana capsule is made of the combination of Arabicas from Brazil, Columbia, Costa Rico, and India Robusta. Having a quick savoring in the boutique, I can briefly associate its rich body similar to that of Ristreto series, embodied by the aroma close to Roma series. It is rated with an intensity 8.
Personally, this Sept 2011 limited edition Dhjana is much closer to my liking for a strong bodied coffee vs the Dec 2010 edition Orionio.
Once again for coffee lovers like me, do visit and try out this new edition before it runs out!
Written by Alan Soon

Read other related posts:
Follow us on:



Share this article on: