Finally on 29th September, Sony launched its first ever handheld tablet – Sony SGPT111 / SGPT112 and I was present at Marina Bay Sands Art Museum to witness this great event.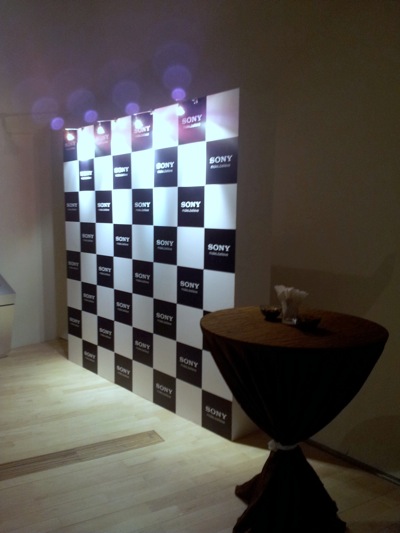 Sony Tablet S project manager gave a quick overview of the tablet in the midst of other Sony products – Sony Bravia and Sony DVD receiver.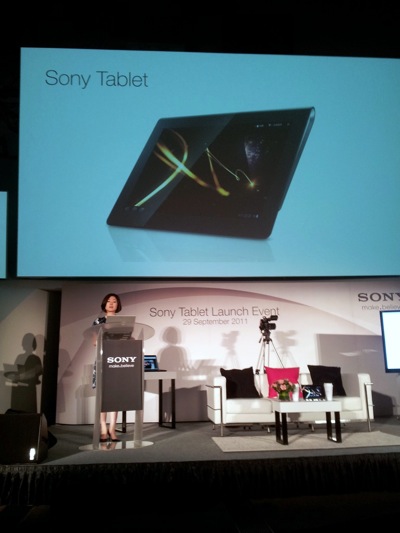 A quick demo was performed to illustrate the key functionalities and I am amazed of how the Sony Tablet S was able to play video and music directly to a DNLA enabled TV.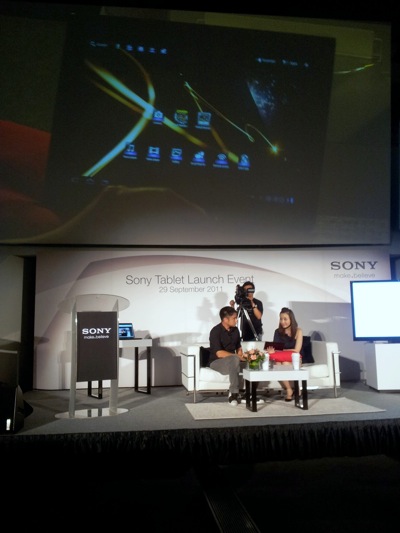 I had a chance to participate in their 'inspiration' area to play around with this new gadget.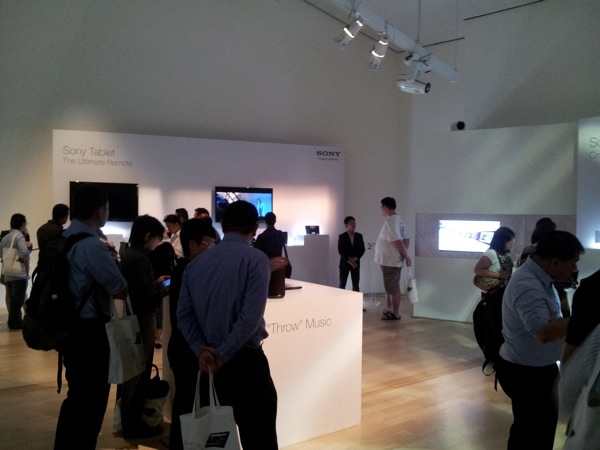 I must say, the UI response is pretty good, comparable with the new Samsung Tab 10.2 or Motorola Xoom. This is due to a similar adoption of the new Android Honeycomb 3.1 OS.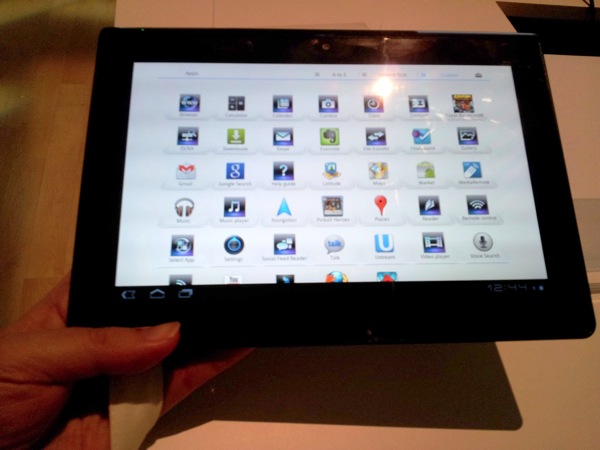 I am also impressed with the wedge design of the tablet profile which was touted to give a better weight distribution when one is holding the tablet with one hand. It also allows the tablet to be place at an elevation on any flat table top.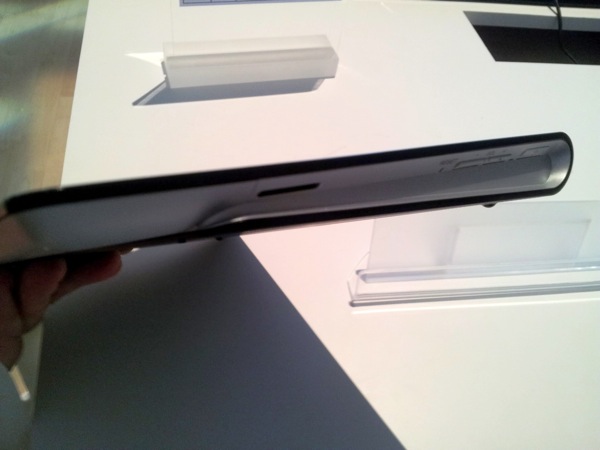 The specifications for Sony Tablet SGPT111 SGPT112 are: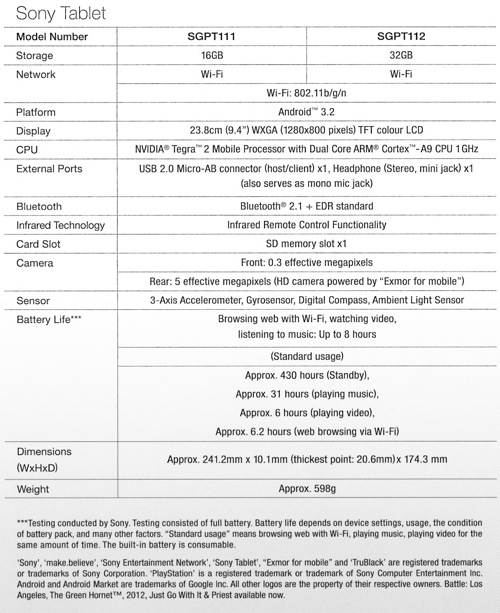 Likes:
– Ergonomics
– Player interoperable with DLNA certified devices (e.g. TV, Speakers etc)
– Progressive loading of webpage elements (i.e. do not wait for all elements to load before reading)
– IR port with built in remote control program to control most IR-enabled equipments
– Comes with SD slot for storage expansion
Dislikes:
– Feels cheap due to plastic casing
– Easily attracts fingerprints
– Potrait to Landscape toggle is laggy
– Not very competitively priced (16GB wifi retails at S$668)
In summary, if you do not own any existing tablet and wish to get an Android tablet, this new Sony Tablet S is ideal. Else, it is still not a good replacement for the iPad.
Written by Alan Soon
Read other related posts:
Follow us on:



Share this article on: