As predicted, STI comes close to the 3150 resistance with a day turnover volume of 1.35 bil, slight short of the 1.6 bil required to signify significant funds injections. At current rate of growth for the past consecutive days, most of the STI components would have reversed on the short term. Will there be any under-performed stocks worth considering?
I have briefly scan through thr STI component stocks. These are some of the interesting ones of good mentions based on Price/52 weeks Low: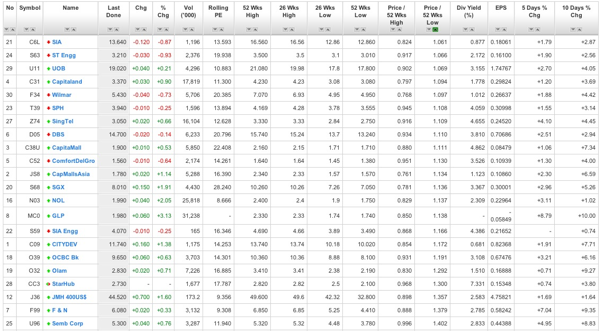 Technical-wise, these are worth analyzing further:
1) SIA (Bullish MA crossovers)
2) UOB (Reversal wedge)
3) CapitalLand (Reverse HSH)
4) Wilmer (Double bottom)
5) SPH (Bullish MA crossovers)
6) SingTel (Bullish MA crossovers)
7) CapMallsAsia (Bullish MA crossovers)
8) GLP (Bow-Cup reversal formation)
9) OCBC Bank (Bullish MA crossovers)
Dividend wise, these are the top yield ones: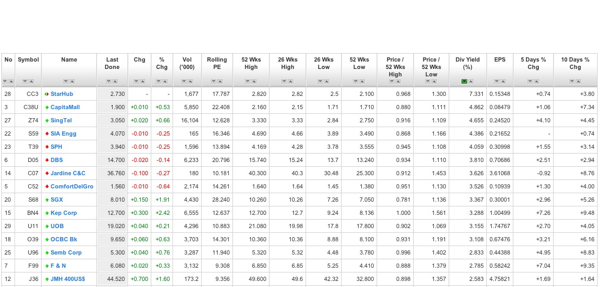 In summary, fundamentally, we can set sight for SingTel, SPH, UOB, OCBC, SGX, SembCorp which satisfy requirements for room for more price growth yet still provides a much higher dividend payout.
Read other related posts:
Follow us on:



Share this article on: