On Thurs (8th Aug 2011), the three benchmark stock indexes (Dow Jones Industrial, Nasdaq and S&P) all crashed into negative territory for the year. Oil also dropped sharply on thoughts of reduced global demand and even the safe haven gold sank as investors cut holdings to cover stock positions.
Naturally, Treasurys and the dollar rallied.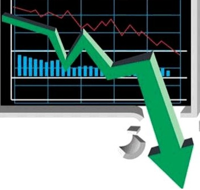 By then end of Thursday US trading:
DJIA   : -4.31% (-512.76 pts)
SPX    : -4.78% (-60.27 pts)
NASDAQ : -5.1% (-136.68 pts)
Throughout the world on the following day (Friday), there is no place of reprieve and shelter for any investors:
Asian Markets (at close):
Nikkei 225 : -3.72% (-359.30 pts)
HSI        : -4.29% (-938.60 pts)
ASX        : -4.21% (-183.20 pts)
STI        : -3.60% (-112.00 pts)
European Markets (at open):
London & Paris  : -3.0%
Frankfurt       : -4.0%
There is definitely huge crowd on a common bandwagon to escape from the bloody marketplace. 
It pays well to exit some of your riskier holdings especially if they have cross your stoploss level. I would strongly discourage high beta stocks:
– Commodities
– Property
– Financials
But amongst chaos, there are still good opportunities for those with bigger risk appetite to see it through. STI PE valuation is now pretty reasonable at x12+. Big caps should see it through.
Taking a quick look at 3 counters mentioned in earlier blogs:
Starhub will be poised as a potential candidate to hedge for stable dividend play during this period of uncertainty. Yield stands at 7%.
UOB with a Price / NAV at 1.358 has a decent hedge against short term recovery though business wise it could be hit with prolonged economic uncertainty which will hit loan businesses.
Kep Corp should withstand this turbulance especially for this year since order book is in place and delivery schedules are intact. Only potential risk is new future orders & potential debtors-related issues. It has been a laggard against STI components and price is already at 20% off year high.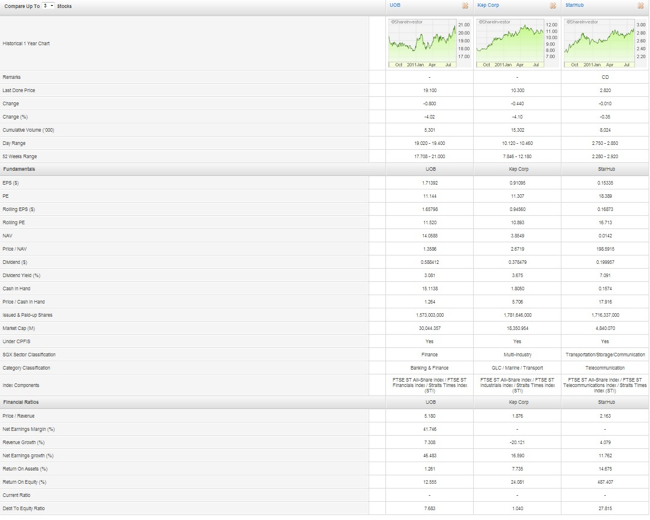 Nevertheless, it still pays to be prudent and trim losses when risks climb further.
* Chart adapted from Shareinvestor.com

Read other related posts:
Follow us on:



Share this article on: