On the political front, Gaddafi's regime accused the United States, Britain and France of 'a conspiracy to divide Libya' on Monday as pressure built to arm the rebels and the UN named a special envoy to Tripoli.The worsening conflict sent world oil prices higher, while Nato head Anders Fogh Rasmussen said attacks on civilians by Gaddafi's troops could amount to crimes against humanity. However, Oil futures fell on Tuesday when OPEC ministers, including Saudi Arabia's Ali Naimi, discussed an increase in production. Goldman Sachs estimated that OPEC's spare production has dropped by about 1 million barrels per day in the past three months. Libya produced 1.6 million oil barrels per day before fighting forced companies to evacuate workers. At the moment, most of that production is shut down. Ali Naimi, the Saudi oil minister, said the kingdom has about 3.5 million barrels per day of spare capacity that could be brought online. In near term, the situation could have eased but risks of oil induced inflation will still persists for awhile.
On economic front, Dow Jones Index (INDX, DJI) continues the consolidation to form a wedge formation. Support will be at 12000 and key resistance will be at 12300. Divergence is forming at Force Index & MACD histogram with good RSI support forming. This provides good short term cushion against any further drastic price falls unless new bad political developments happen.
Overseas funds into Singapore Stock Market should hold for awhile with USD/SGD weakening and Dow Jones still outperform Straits Times Index. However, pockets of opportunities should prevail and will reward good risk takers and the vigilant ones.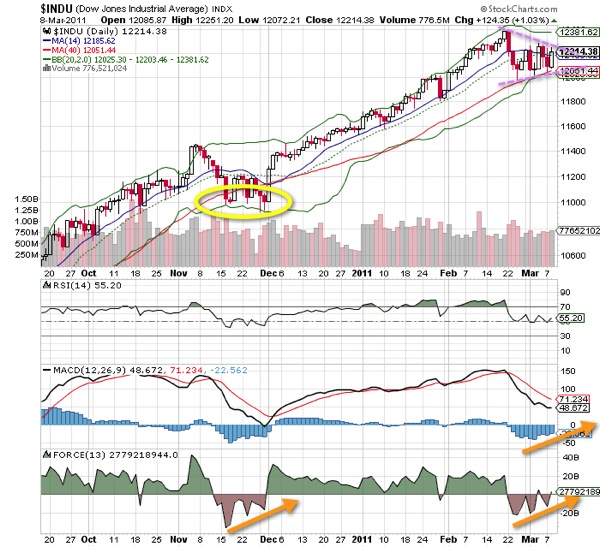 Strait Times Index (STI) failed to surpass key resistance of 3100 as expected. Breakout fails to materialise on lack of any good increase in transaction volumes. OBV is still strong.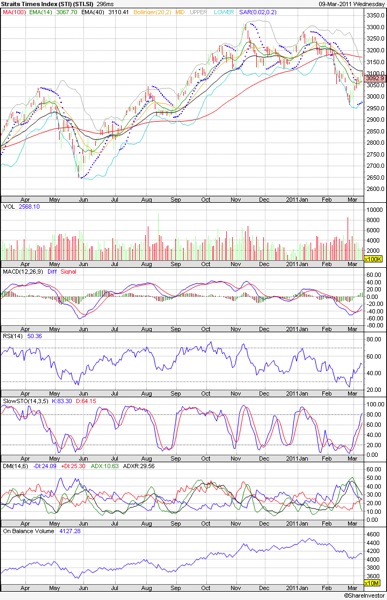 Oil prices see no short term reprieve. Support is at $97.8.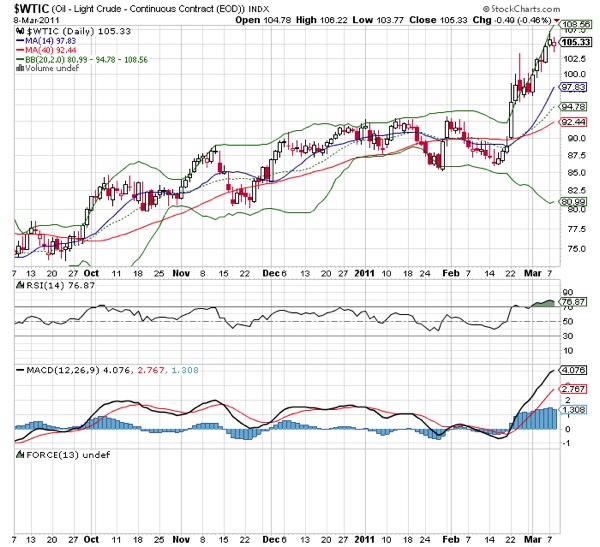 USD Index has stabilized and key support should be at 76.0 and resistance at 77.5. There should be some short term strengthening of USD with the formation of hammer few days back.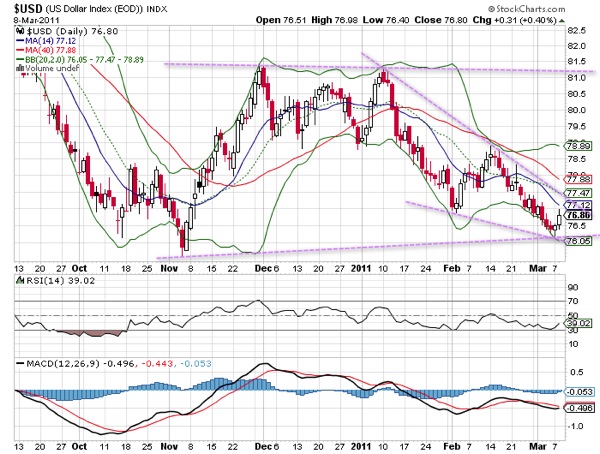 Back at home, shooting star formation has emerged. Good support should be at 1.26 and rates should resume towards $1.276 before further weakness set in again.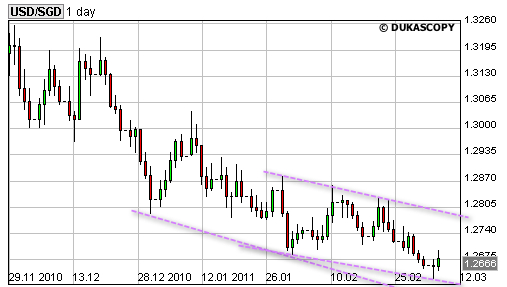 Follow my future posts to ride on any new reversals. Good luck to your investments!
Read other related posts:
%RELATEDPOSTS%
Follow us on:



Share this article on: