Over various decades, no matter how experienced and rationale a person can be, he is still very much governed by emotions and impulse. In the very recent Japan Earthquake 2011, stock markets round the world saw significant corrections. Prices were at few months or years low at intraday especially during the first few days when the bad economic news were all around.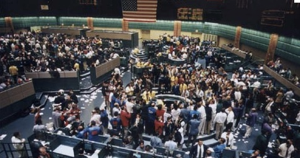 Even the Japan Yen appreciated to one of the historical highs since post World War II period against USD before G7 central banks came in with monetary interventions.
Now, a matter of few weeks later, sentiments have improved from the early knee jerk reaction and there is rapid recovery to the world stock markets.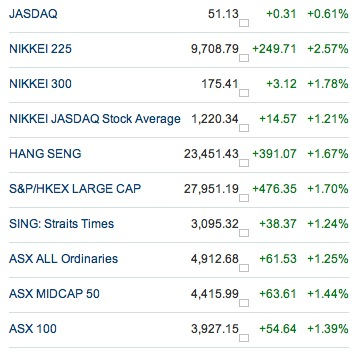 With my quick compilation, one can readily see the rewards for the opportunistic investors can be quite good.

Any those who followed my BUY calls on the some SG stocks (in my earlier post during the crisis), would have made good returns:
1) OCBC : $9.10 to $9.46 (4%)
2) KeppelCorp : $11.20 to $12.26 (3.5%)
With the Straits Times Index testing the upper resistance of 3100, there will be further sustained gains if the resistance is breeched.
Do stay tuned for my subsequent posts on some key recommendations.
Good luck!
Read other related posts:
Follow us on:



Share this article on: