The last round when I was done with the shopping at Centrepoint, Singapore, I was given few vouchers for Haagen Daz dining. One good point about Haagen Daz outlet in Centrepoint is the comfortable seating and friendly waitresses. So, I decided to pop in to have a quick bite and rest before carrying on with walking and shopping.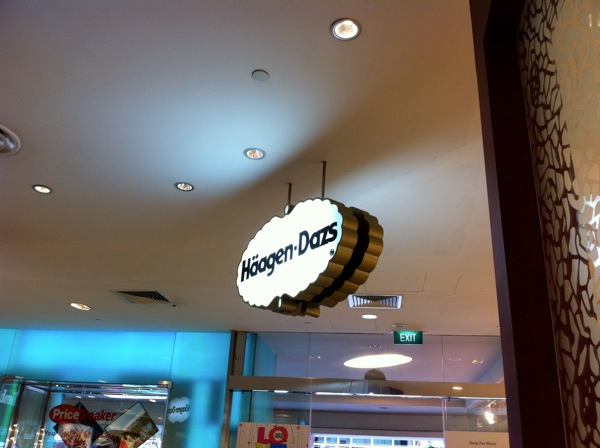 I love coffee and this dish will definitely catch my attention. One has to pour the piping hot Expresso Coffee into the cup served with a scoop of the inhouse Haagen Daz vanilla ice cream.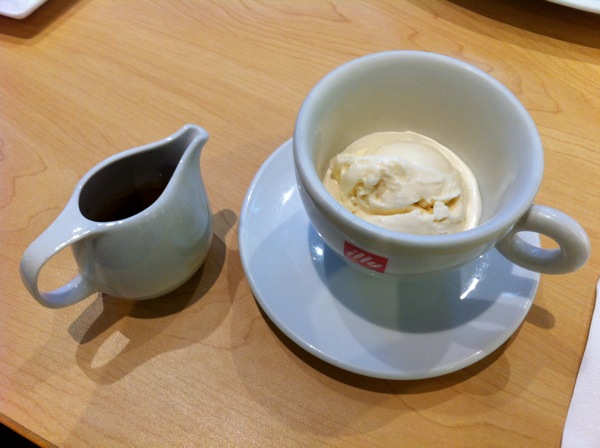 The taste is unexpectedly remarkable! Aromatic coffee taste and the richness of the vanilla cream – very nice blend of 2 extreme taste. Within minutes, I slurped the whole great mixture!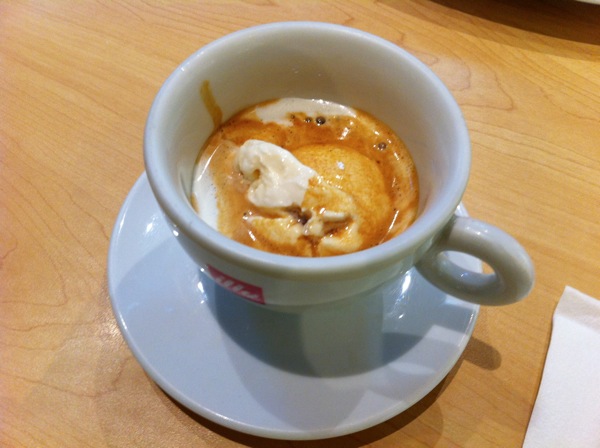 We also tried a whole mixture of chocolate ice cream, delivered in a nice presentation. Not a great fan of chocolate, I only find them pretty standard and normal, but the presentation is neat.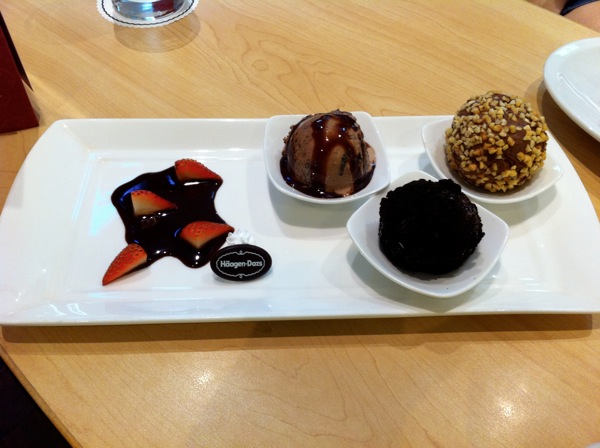 Next time when you are shopping in Centrepoint, especially after long walks and window shopping, do pop into the Haagen Daz ice cream outlet and give a try!
Read other related posts:
Follow us on:



Share this article on: