The iOS jailbreak Dev team has been working hard to get the new jailbreak algorithm working. Previously, of the their team members – Comex, uploaded a teaser to show the next Jailbreak could be using a PDF exploit. Today (28th Jun 2011), P0sixninja showed a verbose trail of code history dumps at Jailbreakme.com to signify they are closing in on the final delivery?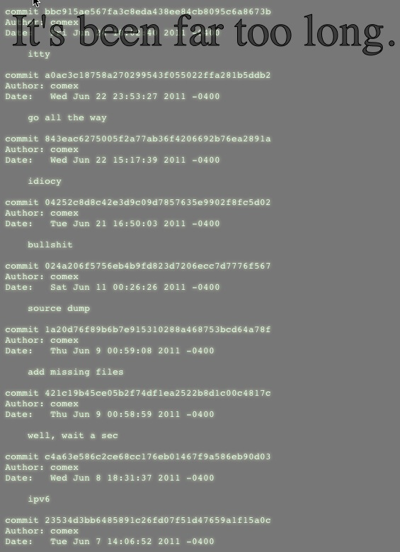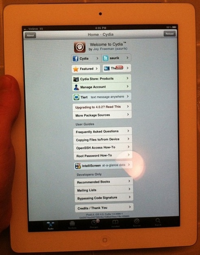 Another member – MuscleNerd also hints that the new jailbreak will work on all iOS devices from iPhone 3GS to iPad 2. This means that comex's tool will work on iPhone 3GS, iPhone 4, 3rd and 4th generation iPod touch, the original iPad and iPad 2! The tool will reportedly work from iOS 4.2.1 to iOS 4.3.3.
However, with the release of the new iOS 5 beta firmwares showed that Apple is now beginning to make more use of the 'APTicket' which, once iOS 5 and beyond are installed, will be checked on each boot of an iDevice.
The main issue presented is that the 'APTicket' will be uniquely generated each time an iPhone, iPad or iPod touch is restored, meaning that existing methods of saving SHSH Blobs will no longer work – Apple are the only ones who will know what the APTicket should be.
Lets hope they will soon sort out the technicalities.
Read other related posts:
Follow us on:



Share this article on: