Back in the recent singapore PC Show, I was frantically hunting for a good portable speakerphone which I can connect to my new iPad 2 to output the sounds of video or music. There are a few options which I have  encountered – Creative ($80+) , OEM Branded ($130+), Jabra ($120-200+), Jambox. But after hearing the demo sound output, I am totally convinced the choice is obvious – Jambox by Jawbone.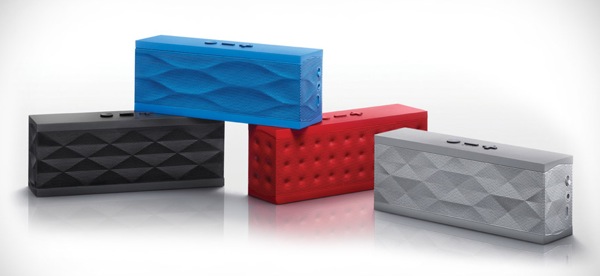 Jambox comes in 4 colors in metal encapsulation. As you can see, each color comes in different design undulation. Personally, I chose red – the most striking of the lot. It comes in a neat packaging which allows you to see 360 view of the device.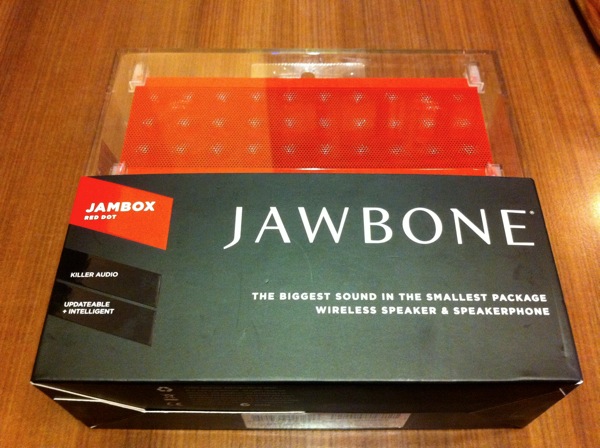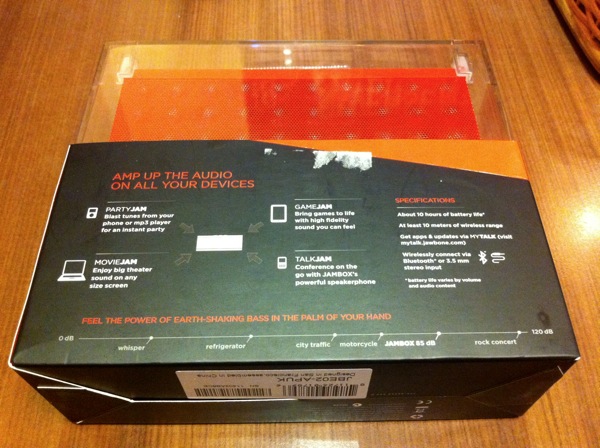 The various accessories are kept in the lower box compartment – x1 short USB cable, x1 long USB cable, x1 Charging plug and x1 Audio in/out cable.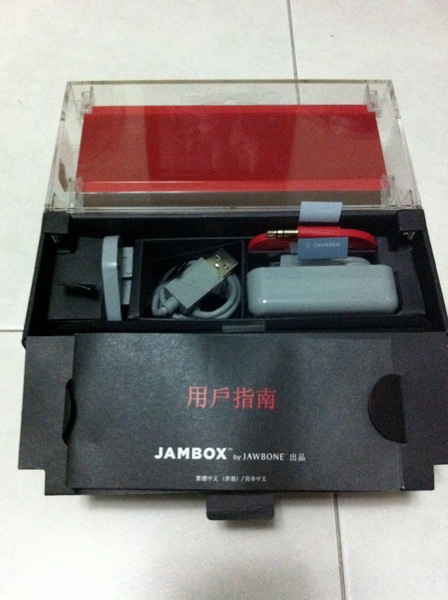 The most fascinating part is the compact size of the speaker as illustrated below with a life size penknife. It is no bigger than a palm sized block but one cannot image the music juice it can be packed within there. I have used it for a few weeks and I am totally impressed on its sound clarity which is neck to neck in performance with my desktop Bose speakers. The bass is great for its size but do not expect the deep bass from a regular Bose woofer. Loudness is fantastic which can go as loud as 80+decibels (equivalent of a car siren). It is an omni-directional speaker which you can place in the middle of any meeting room to allow uniform audio playback. You can also pair x2 devices using bluetooth. Furthermore, it supports mic function for a typical Skype call or Phone speakerphone mode. Battery-life for a bluetooth connection of mid volume playing can last easily for 5+ hours.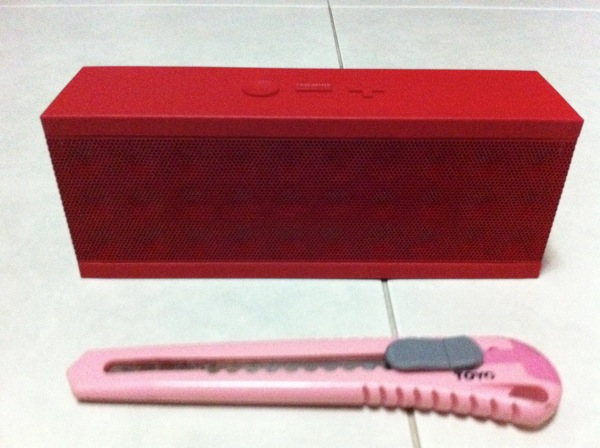 I am also amazed that this speaker allows firmware upgrade! You can easily make changes to some of the inbuilt functionalities when USB-plugged into a PC/Mac:
– Voice greetings
– Language for Guided navigation
– Voice aided command / dialing

Updating of firmware is straightforward with the official Installer installed.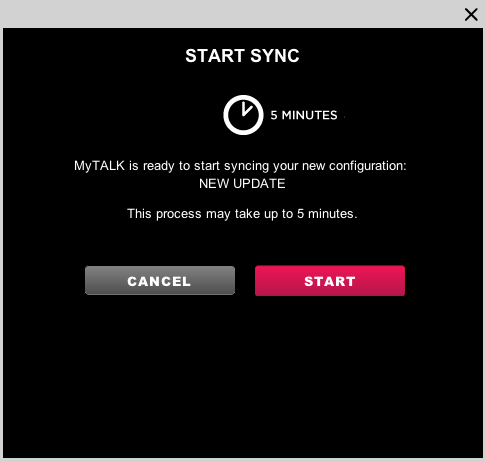 In conclusion, Jawbone's Jawbox is a clear choice if portability with no major compromises to the quality of the sound output until the next competitor emerges. Please be prepared to fork out $300+ easily for a piece which you will not regret once you have experienced the quality (sound & make), its portability and the ease of use. It is also compatible for most Bluetooth devices which includes these devices which I have last tested – iPhone, iPad, Mac Mini and Windows 7 machine.
Official Specifications:
BLUETOOTH
Wireless Range: at least 33 feet
Bluetooth v2.1 compliant
Supports Enhanced Data Rate (EDR)
Profiles Supported: Advanced Audio Distribution Profile (A2DP) 1.2, Hands-Free Profile (HFP) 1.5, Headset Profile (HSP) 1.1
CONNECTIONS
Bluetooth3.5mm
Stereo Input
Micro-USB (charging only)
Simultaneous Multipoint (enabled via MyTALK): make connections to two devices at the same time
PC COMPATIBILITY
MyTALK
Windows 7, Vista, XPMac OSX 10.5 and higher
Read other related posts:
Follow us on:



Share this article on: