It was at least 6 months since I last bought the Konnext SynCharger and I am still readily using it to charge and place several of my mobile devices, especially the handphones. When I last received an eDM from Konnext about their Magic Stand product which is fully compatible with the new iPad 2, I went to hunt down the Konnext distributor in Singapore. Unfortunately, all the given contacts were either outdated or the company is no longer in existence. Fortunately, I managed to pass by a shop in Vivocity which has stock for it!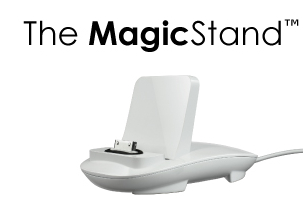 Konnext Magic Stand, as its name implies, allows one to mount Apple mobile devices on it. No frills, just route the normal apple USB cable thru is well shaped vent, and you are good to charge and stand the device for your leisure viewing or surfing.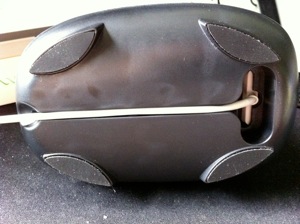 It is small, yet steady to hold up the new iPad 2. The groove allows you to place the iPad in landscape mode.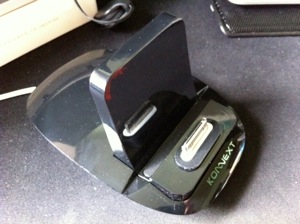 No obstructions at the back to cause any undesirable scratches to your lovely devices.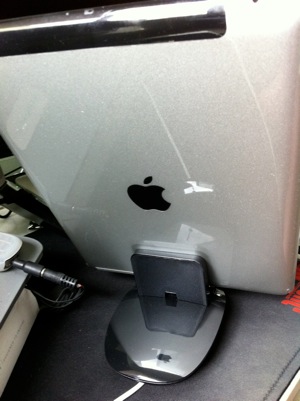 Rather neat when you have serious space constrains on your work desk.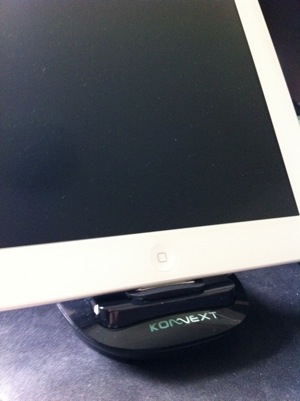 Best part of all, one piece costs will only cost you S$25. Definitely much cheaper than some of those plastic A stand which simply looks "un-class" with your classy product.
Read other related posts:
Follow us on:



Share this article on: