Finally the long wait is over. The well known Chronic-Dev Team and iPhone Dev Teams have just released Absinthe 2.0 Jailbreak for iOS devices. It offers new jailbreak hack for iOS 5.1.1 on most iPad models plus the iPhone and iPod touch and thus allowing for unofficial third-party apps to be installed on Apple's usually locked-down hardware.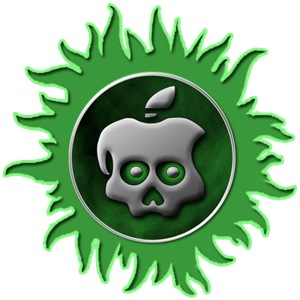 Absinthe 2.0 promises one of the quickest jailbreaks to-date, simply a matter of plugging in a USB cable and clicking a button.
Full list of compatible devices for 5.1.1 untethered jailbreak are as follows:
iPad (3rd gen)
iPad 2
iPad 1
iPhone 4S
iPhone 4
iPhone 3GS
iPod touch 3G
iPod touch 4G
Apple TV 2G
Summary of main steps for the jailbreak process:
1. Make a backup of your device in iTunes by right clicking on your device name under the 'Devices' menu and click 'Back Up'.
2. Once your backup is complete return to your device and go to Settings – General – Reset – Erase all Content and Settings. This will make the jailbreak process much faster.
3. Open Absinthe and be sure you are still connected via USB cable to your computer.
4. Click 'Jailbreak' and wait…. just be patient and do not disconnect your device.
5. Once jailbroken return to iTunes and restore your backup from earlier. Right click on your device name under the 'Devices' menu in the left panel of iTunes and click 'Restore from Back Up…' then select the latest backup you created before. (restoring this backup will return all the content previously on your device ie, apps, photos, etc.)
6. Thanks for using Absinthe, enjoy your jailbroken iDevice!
Illustrated screen cams: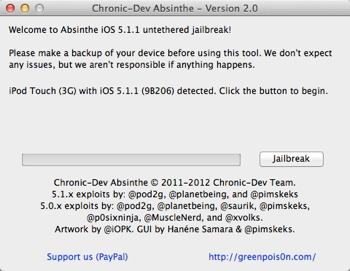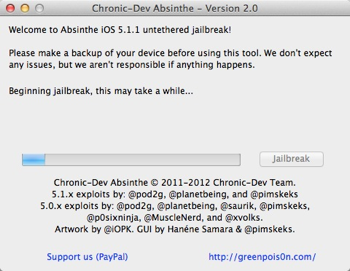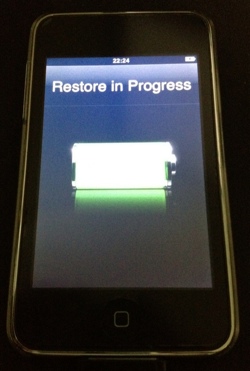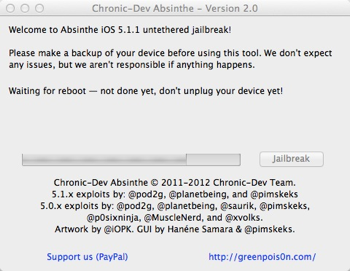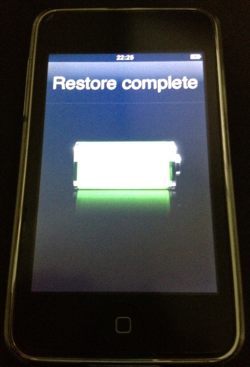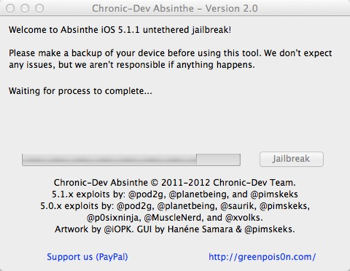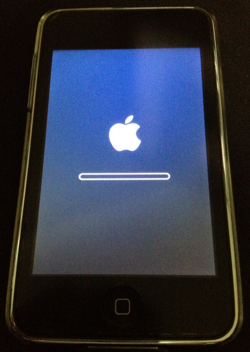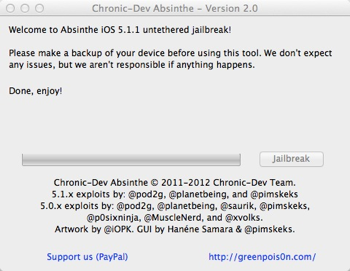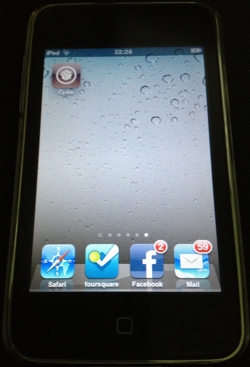 Download Absinthe 2.0 from below links:
Read other related posts:
Follow us on:



Share this article on: