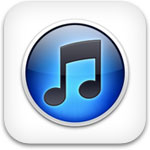 The new iOS 4.3.2 was released last week. ic0nic has confirmed that the previous exploit is still present in the new iOS and thus you can jailbreak iOS 4.3.2 untethered on iPhone 4 with the latest redsn0w0.9.6rc14 download.The earlier redsn0w 0.9.6rc13 released by iPhone Dev Team, did not support the iPhone 4 due to some bug, but the latest redsn0w software has fixed the bug and iPhone 4 users can now enjoy an untethered iOS 4.3.2 jailbreak.

The download links are provided below:
1) Redsn0w 0.9.6rc14 for Mac
2) Redsn0w 0.9.6rc14 for Windows
Please note that the jailbreak exploit still does not work for the new iPad 2.
Read other related posts:
Follow us on:



Share this article on: