Circles.Life once again rewrites the rules for the telco industry with their launch of a "try-before-you-buy" business model. Now you can get a taste of the Circles.Life experience for free before deciding to buy a full plan with the launch of its new Circles Switch initiative. Circles Switch offers customers a free SIM-only line stocked with 20 GB monthly local data, 100 minutes of talktime and 20 SMS messages. There are no hidden costs whatsoever – no delivery charges, no registration fees nor SIM card costs.

This new service will run from today till the end of the year (31 December 2017) and is targeted at customers who are about to end their contracts, are tired of being tied to lock-in contracts and want to experience a new way of life where they can surf, post, game and stream without constantly worrying about busting their monthly data caps or the inflexibility of contracts. Circles Switch is just a glimpse of how our new "try before you buy" business model can be rolled out in the future.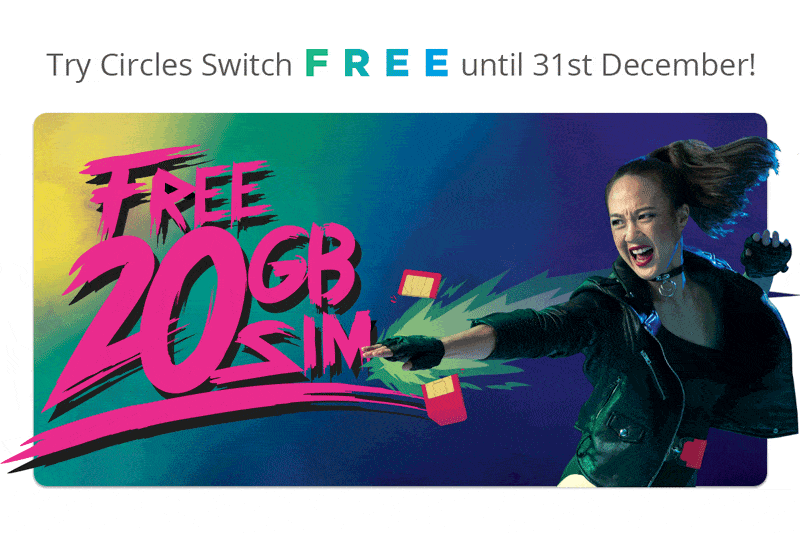 Similar to other companies like Netflix's free trial service, customers who try out Circles Switch will automatically switch over to a full Circles.Life base plan after the free period is over. Customers can then cancel anytime before the free period is over to avoid being charged.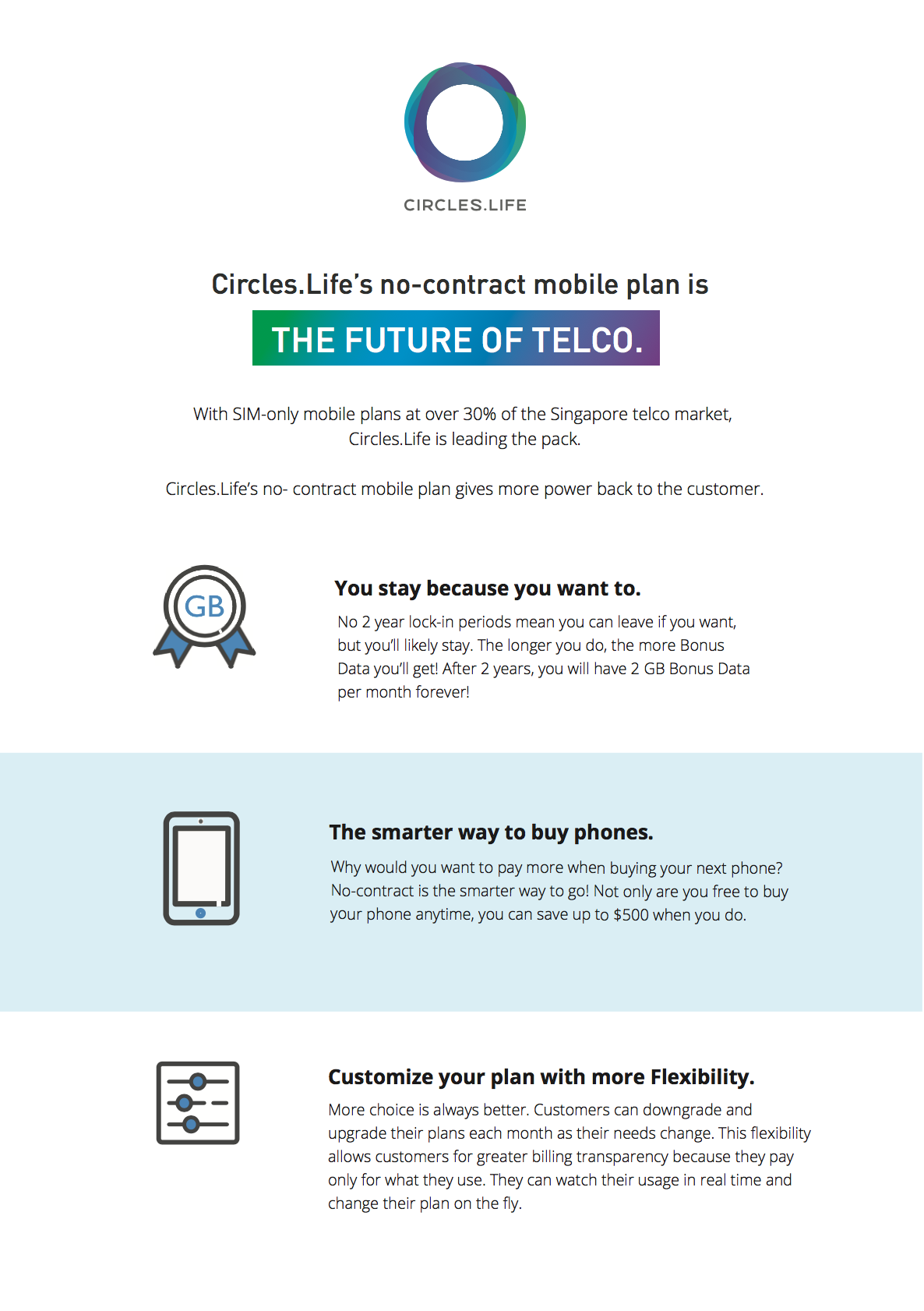 You qualify for the Circles Switch trial if you have:
An active post-paid number with another telco that is ending before 31st December, 2017. This number should be registered under your ID to avoid ID mismatch when we transfer your number to Circles.Life in January, 2018 after the trial ends
A credit card account
If you do not qualify for the Circles Switch trial because your contract is already over, we'll give you 3 months of the 20 GB for $20 Data Plus option FREE if you transfer your number to Circles.Life before 14th December, 2017.
Sign up a new Circles.Life account now using this Circle.Life referral code E63Z6 and get $20 fee rebates!

Read other related posts:
Follow us on:



Share this article on: