It is rather unusual to see Yen strengthening against major currencies after the various calamities which hit Japan since last Friday. The latest movement of USD/SGD on late 17th March 2011, saw the key support of 81 breeched. For the past 1 year period, Yen has been oscillating between 84 and 81. Back in Sept 2010, it was at 86 and beyond that, it even reached 89. Sadly, bearish 3 solider candlesticks has formed and strengthening should persist for awhile.
Fundamentally, the reasons can be summarised as follows: a) Safe haven currency during big risk aversion period b) Funds repatriates back Japan on falling asset values to top up loan collatarals. Japan has one of the lowest loan borrowing rates c) Insurance companies are buying in to prepare for premiums payout d) Government may not act so readily as focus shifts to site recovery and nuclear containment e) Margin calls for depressing Japan stock market
So, do be careful if you are aggressively trading in Yen or hold Yen dominated assets.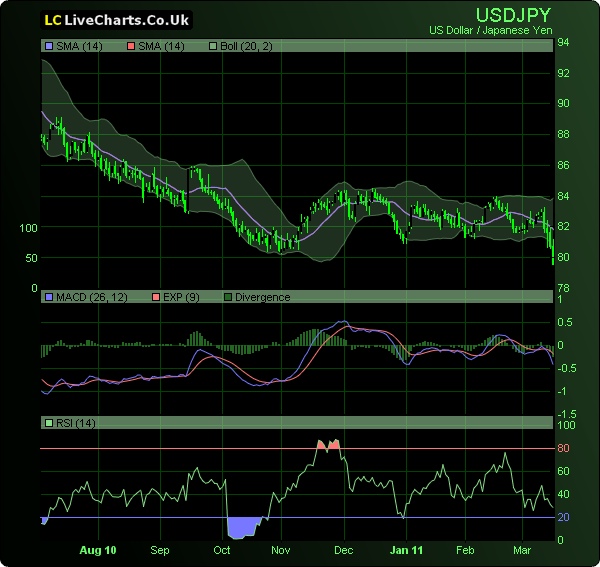 Read other related posts:
Follow us on:



Share this article on: