My family just started our regular body detox Whole30 programme which emphasises real food and processed from non-processed ingredients. With Thermomix TM5, we finally discovered the key kitchen gadget which our kitchen really longed for!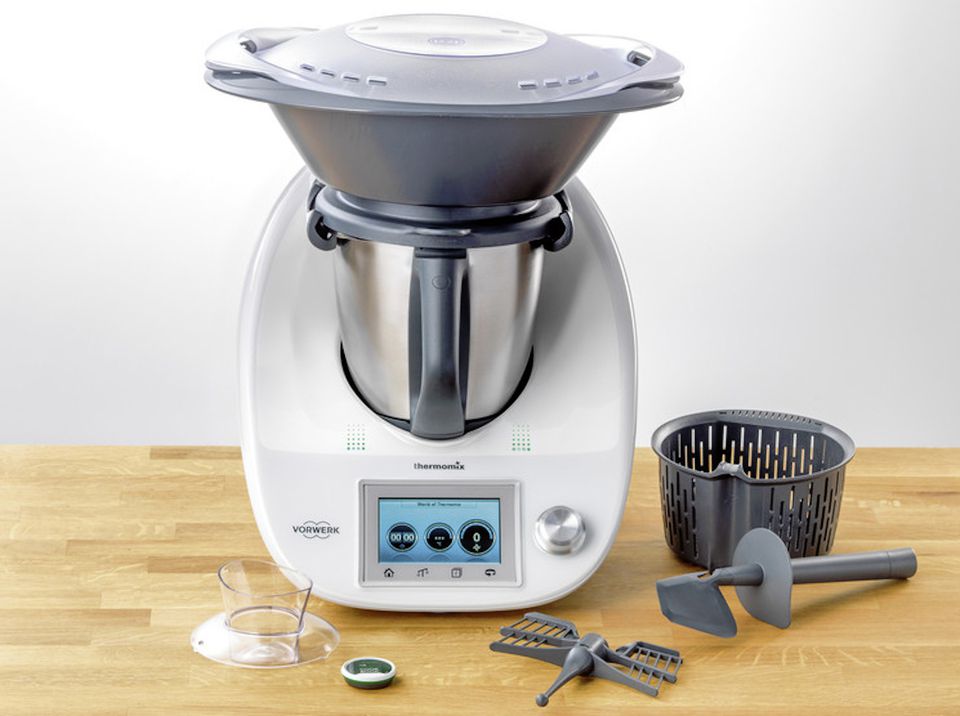 Essentially, the Thermomix TM5 is a multi-function kitchen appliance that also cooks and stirs your food at adjustable yet precise temperatures and speeds. It also comes with a built-in high precision scale, a steamer attachment, and a touchscreen that will walk you through recipes for almost every favourite dishes you can imagine.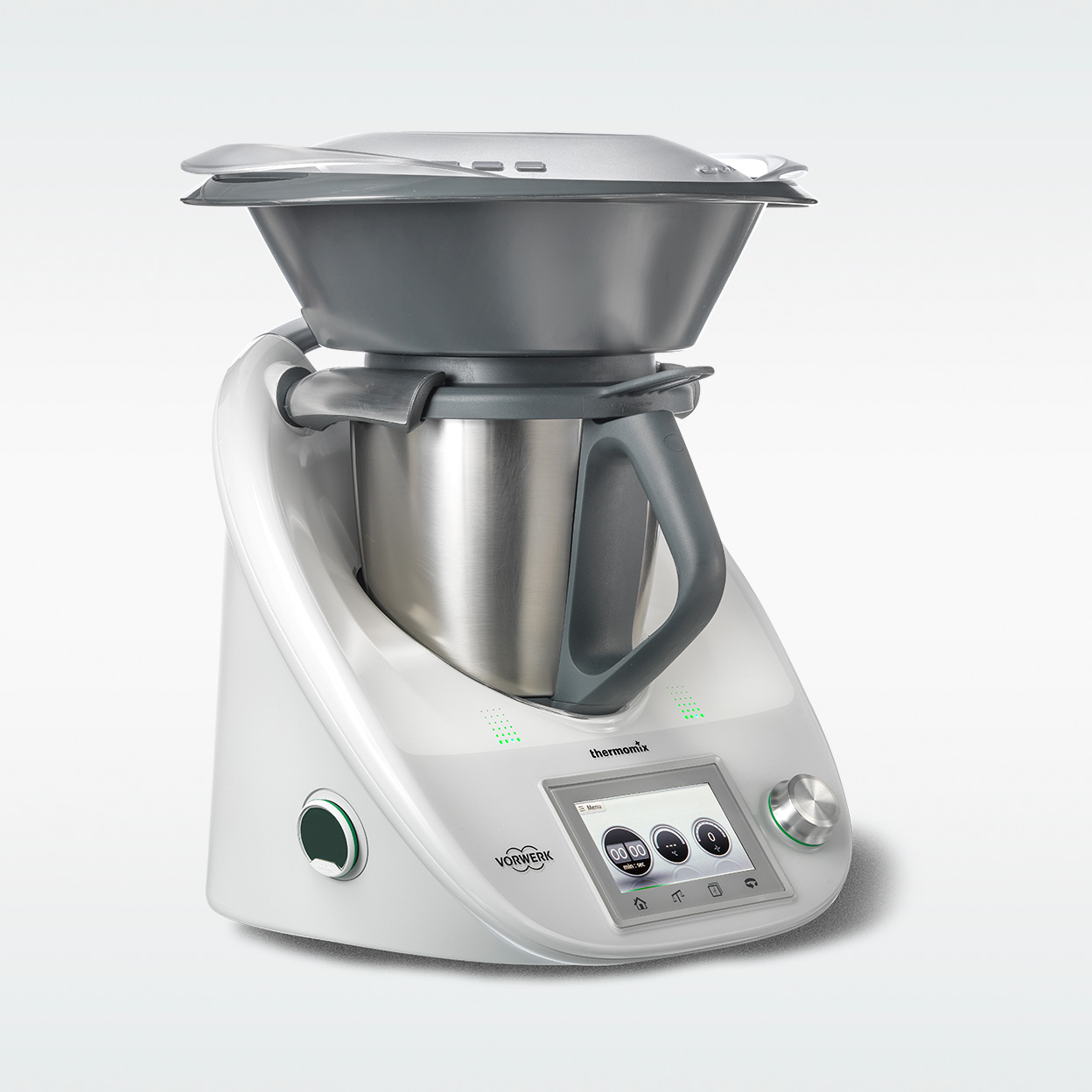 Quality product in its 8th iterations
The Thermomix was derived from a mixer series from Vorwerk originally called VKM5 back in 1961. Back then, it already had seven functions – stirring, kneading, chopping, grating, mixing, milling and juicing.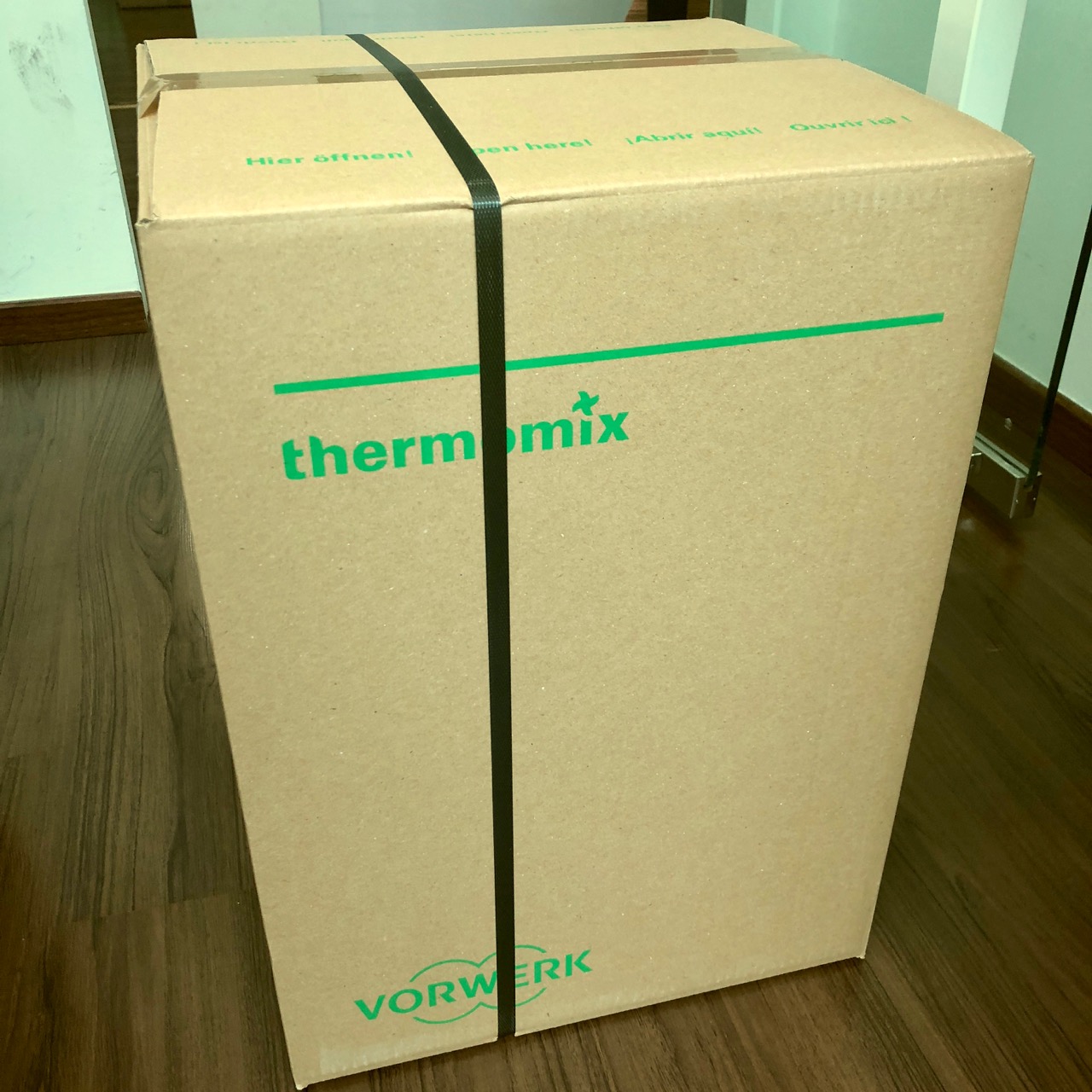 Thermomix TM5 is the latest edition from 2016 which incorporates digital technologies such as guided cooking using memory chips to provide settings and cooking instructions, and a touch screen for all the required cooking controls.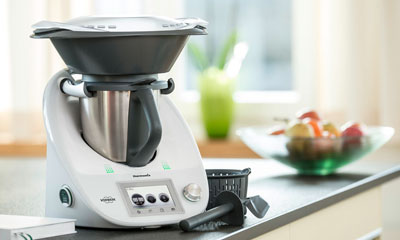 This German engineered quality monster is a 12-in-1 multitasker and replaces many kitchen appliances within one A4 size table top space:
– Weighing Scale : Jennings Kitchen Precision Scale (at S$260)
– Blender & Mixer : Philips Cooking Blender (at S$370)
– Mixing & Kneading : KitchenAid (at S$750)
– Steaming : Tefal Food Steamer (at S$130)
– Induction cooking : Electrolux Table Top Induction Cooker (at S$140)
– Rice Cooking : Zojirushi Rice Cooker (at S$250)
The fully assembled Thermomix TM5 is a tower of pots and cooking peripherals. Its base is large, white, and rounded. In the middle, there's space for a tall metal pot with a blade, which works either for blending or gentle stirring. Above the metal pot sits a large high heat resistant PVC pot for all the steaming needs, with a roasting tray and lid at the very top. Top top it off, there is a 100-ml measuring cup and silicone spatula that can be also used as a handle to dislodge the inner small steamer basket.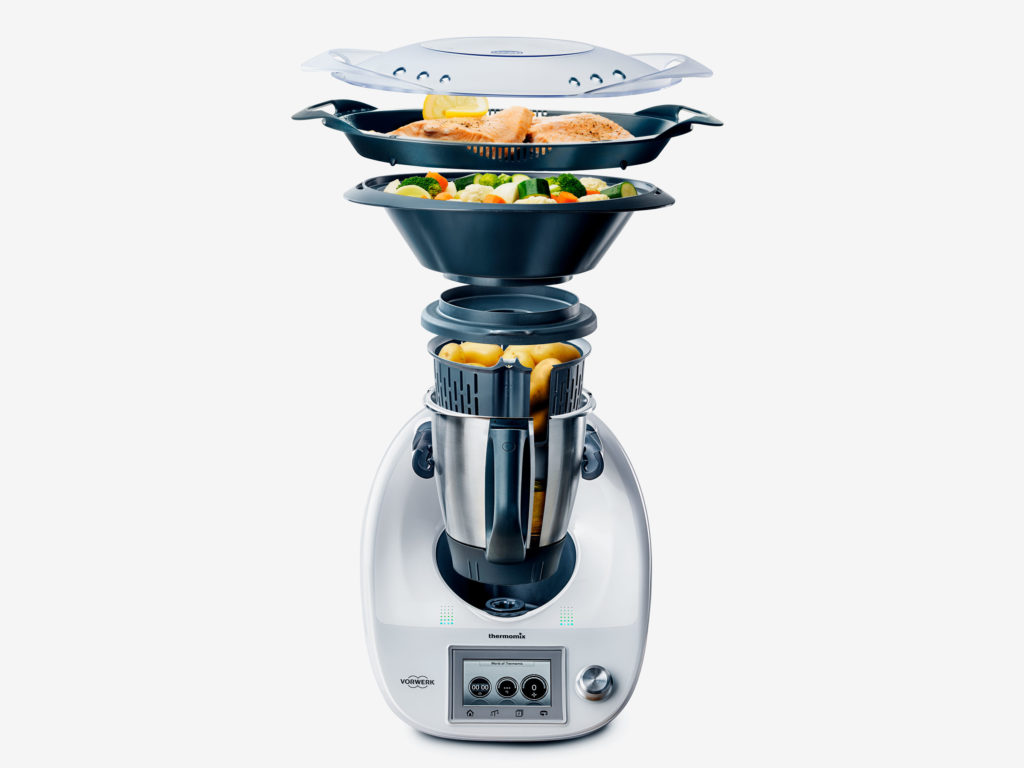 The digital recipe book (as a round magnetic chip mounted at the side) can guide one through the cooking of several different dishes with instructions shown on the small LCD display screen on the machine.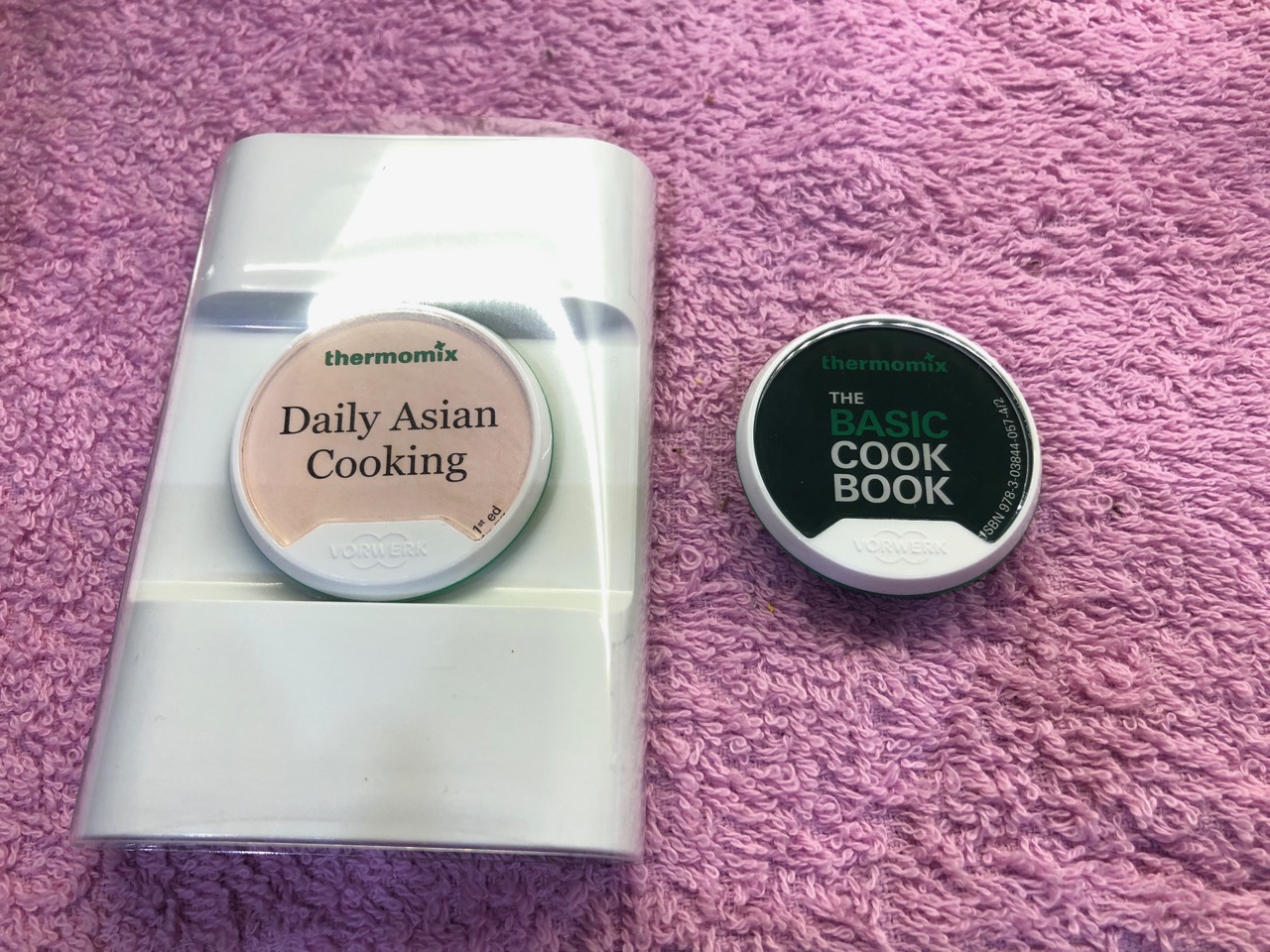 Quality Functions
The TM5's functions include pulse, turbo, reverse, dough and stir, and it has a temperature range up to 120C (in 5C increments). It has both internal and external steamer basket attachments, integrated scales, and the bowl (2.2 litre) and accessories are all dishwasher safe. It can be noisy during operation, depending on the contents, and it does emit an annoying beeping sound when it's finished cooking.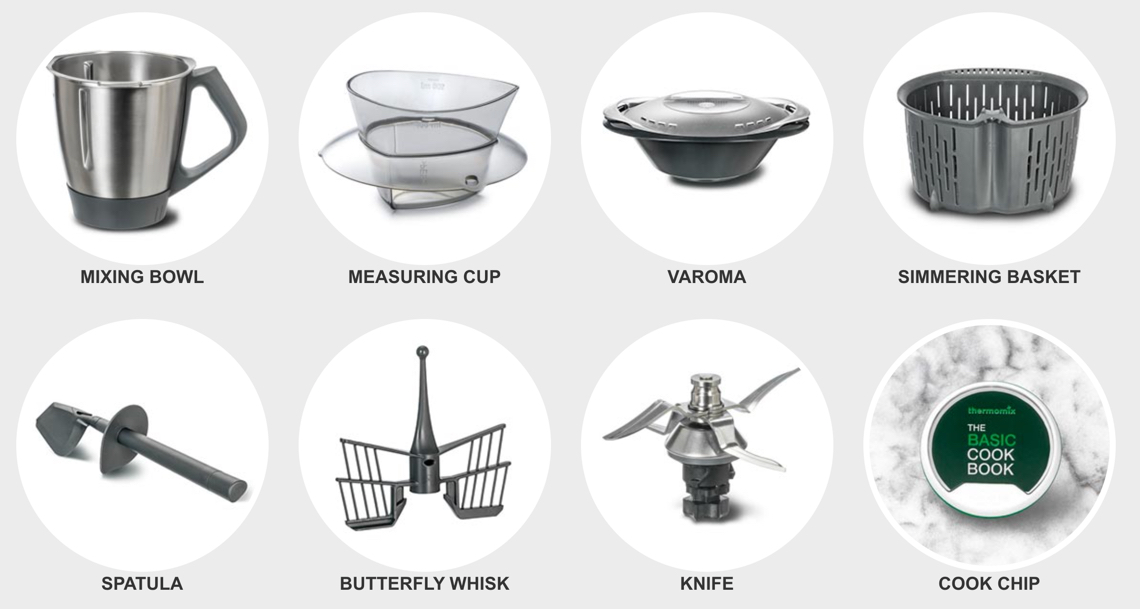 The Thermomix is a quality unit. As a whole it feels heavy and sturdy. The plastic housing and external fittings feel durable. The bowl is a high grade stainless steel that's tough and very resistant to physical and corrosive damage. Similarly the blades are a high grade stainless steel that stay sharp and resist corrosion. The buttons and interface panel are durable.
The motor is powered by a true variable speed drive. The same type of equipment used in industry to control motors in complex processes, except the Thermomix TM5 is a brushless DC design. What this means is that the speed control is continuously variable and very accurate. The motor can deliver massive torque from a standing start to slow spins, fast spins and even spin backwards instantly. The motor can be braked to slow down rapidly. In addition, the power output is digitally controlled to ensure the motor is kept within safe operating limits at all times.

To the end user, it would mean that Thermomix blend is much better than a typical dedicated blender. The motor is super strong and can spin the blades extremely fast. It can do in a few seconds what a blender may take more than a minute. The speed control is continuously variable and the motor will compensate for varying load to maintain steady speed.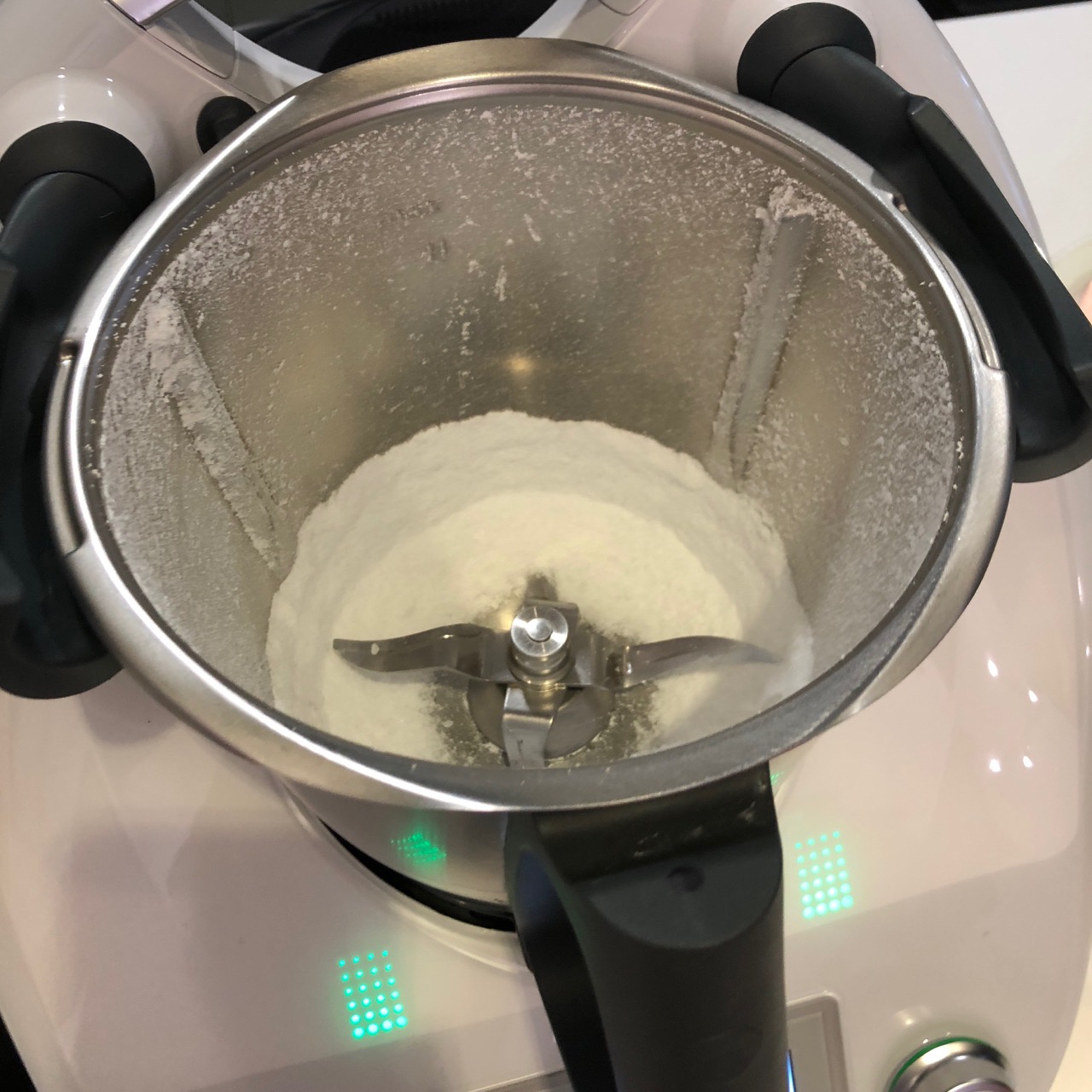 A surprise to all new to Thermomix TM5, this kitchen beast can:
– Cook pasta and rice
– Steam fruit and vegetables, meat and fish
– Stew meat, vegetables and fruit
– Boil and simmer liquids like sauces, soups and chowders
– Chop and mince up meat, nuts, herbs and vegetables
– Crush ice and frozen fruit
– Blend fruits, frostings, soups, sauces, smoothies, milkshakes
– Puree vegetables, fruits and special diets
– Grind coffee beans, sugar and nuts
– Mill into flour wheat, rice, nuts and grains
– Knead bread dough, pizza dough, pasta and pastry
– Whisk egg whites and yolks, frothy milk for coffee, and custards
– Grate hard cheese, chocolate and nuts
– Emulsify mayonnaise, salad dressings, body care products and cosmetics
– Weigh liquids and solids
– Keep heat at a certain temperature for yogurt, butter, cheese, baby food, chocolate, delicate sauces and fondue
Putting the claims to test
We selected several basic dishes to prepare using Thermomix TM5 using basic ingredients from scratch. We are indeed convinced that the machine takes over the hardship of processing and cooking but more importantly, it is one idiot proof machine to deliver sumptuous delicious food on the dining table.
Here are some highlights from our cooking tests and flavours are highly rated among our neighbours involved in the food tasting.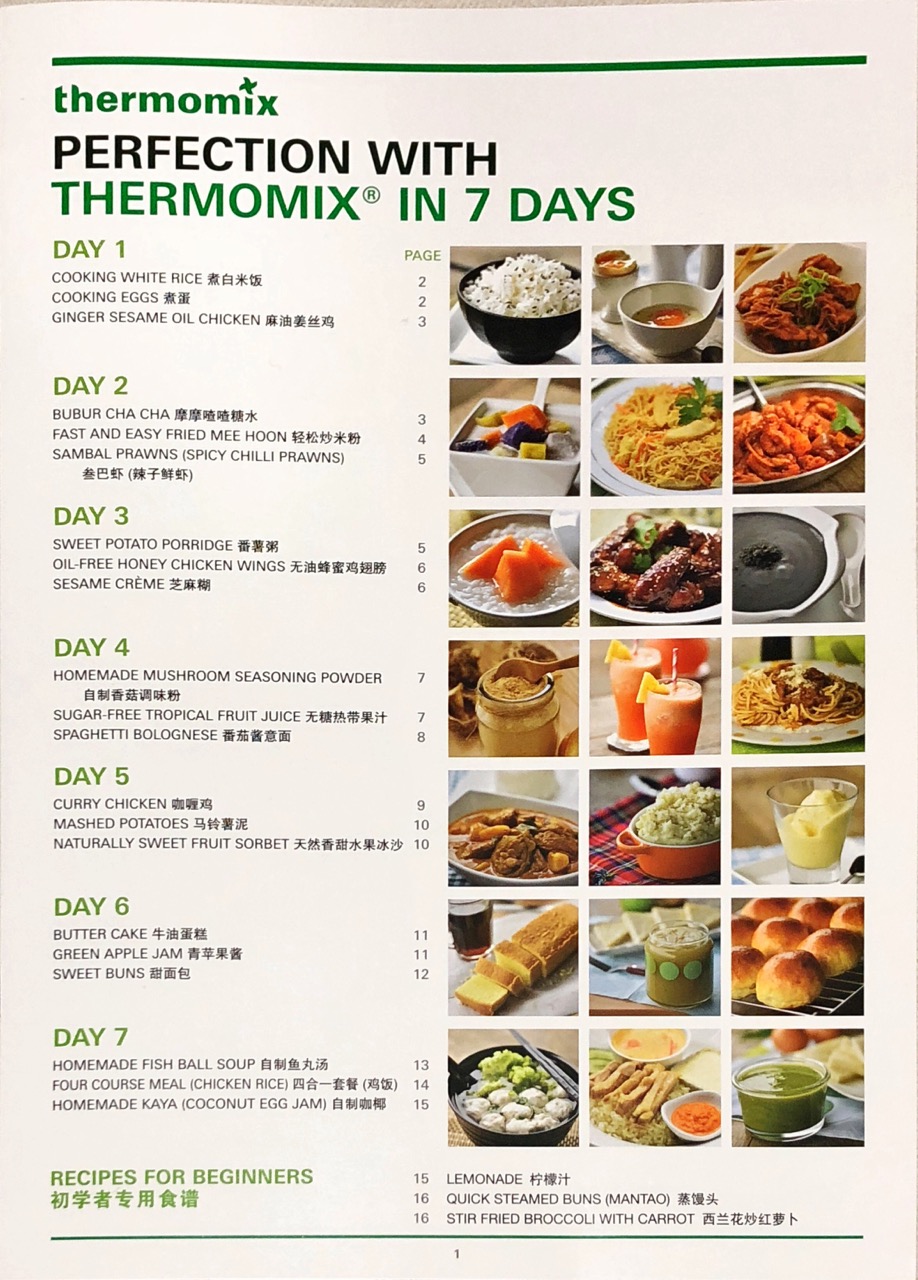 1) Steamed Rice (cooked within 20 mins)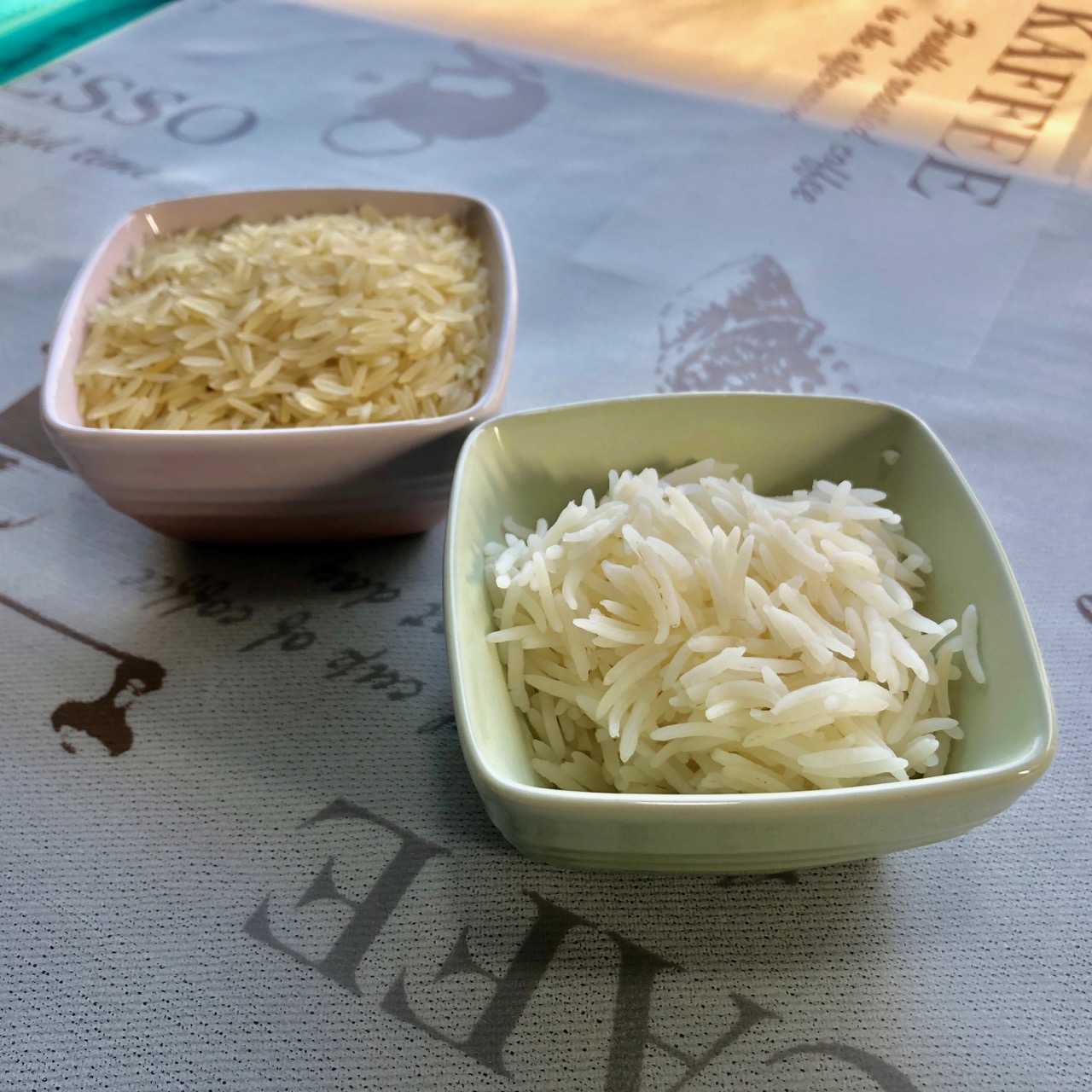 2) Chicken Curry (cooked within 35 mins)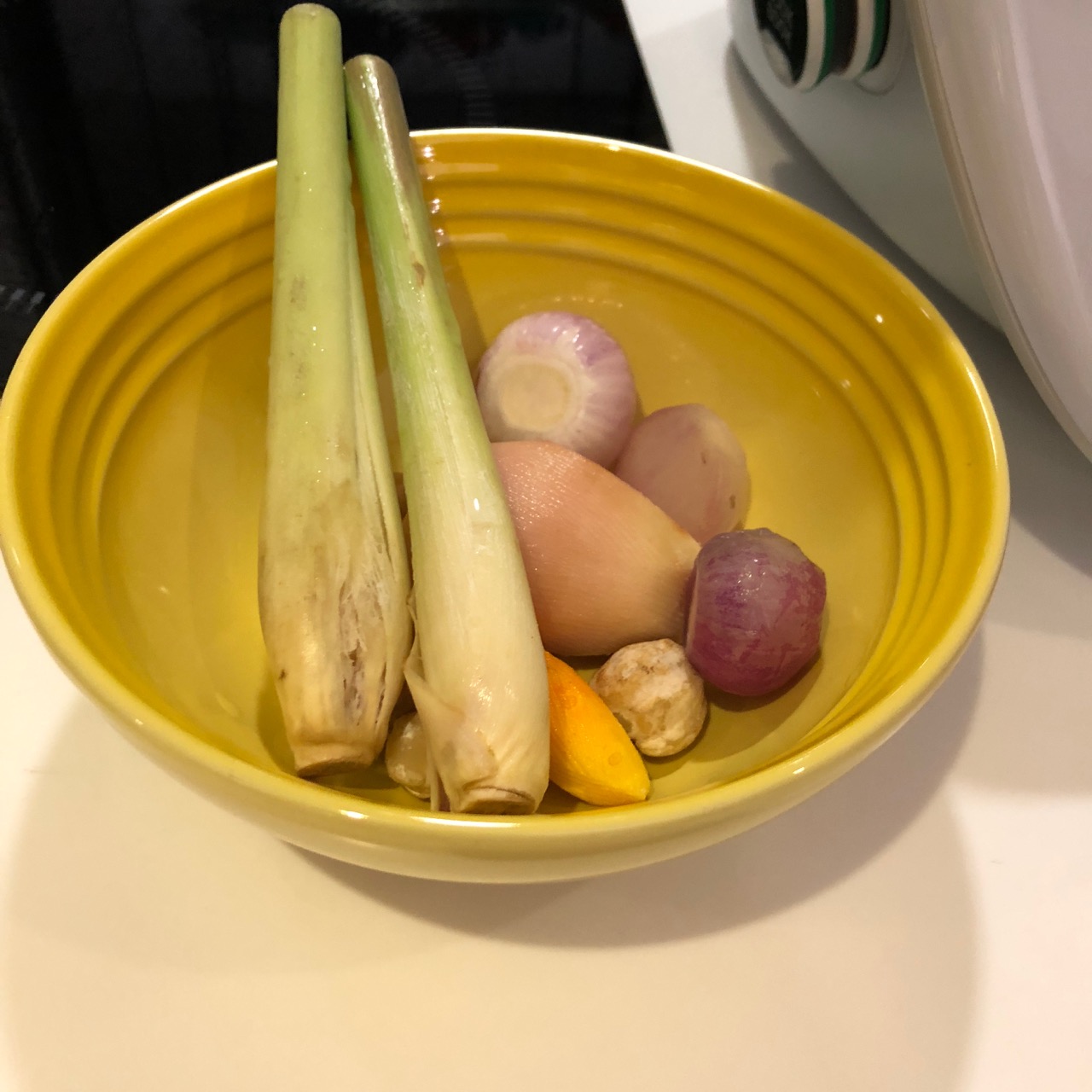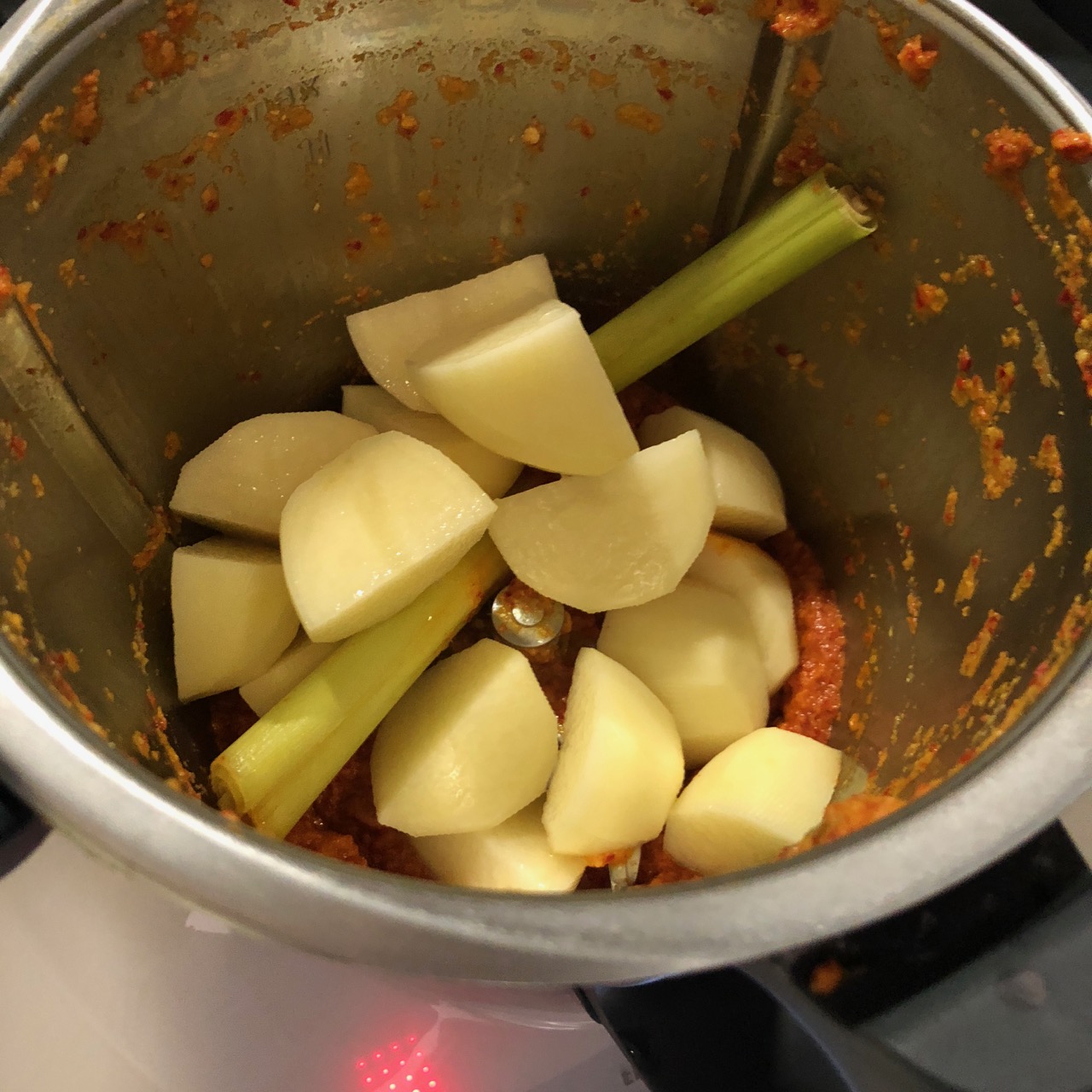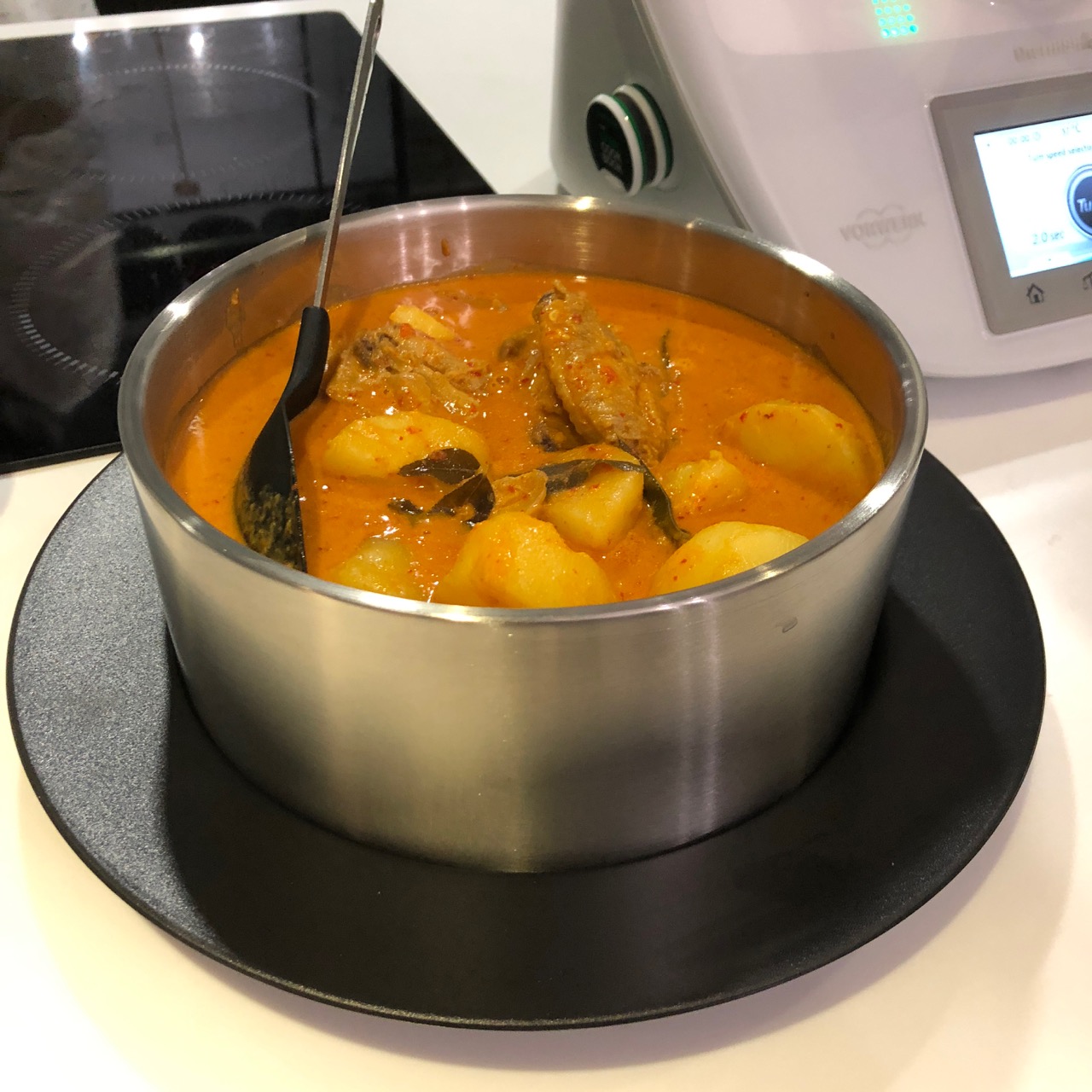 3) Pink Lemonade (done in 5 mins)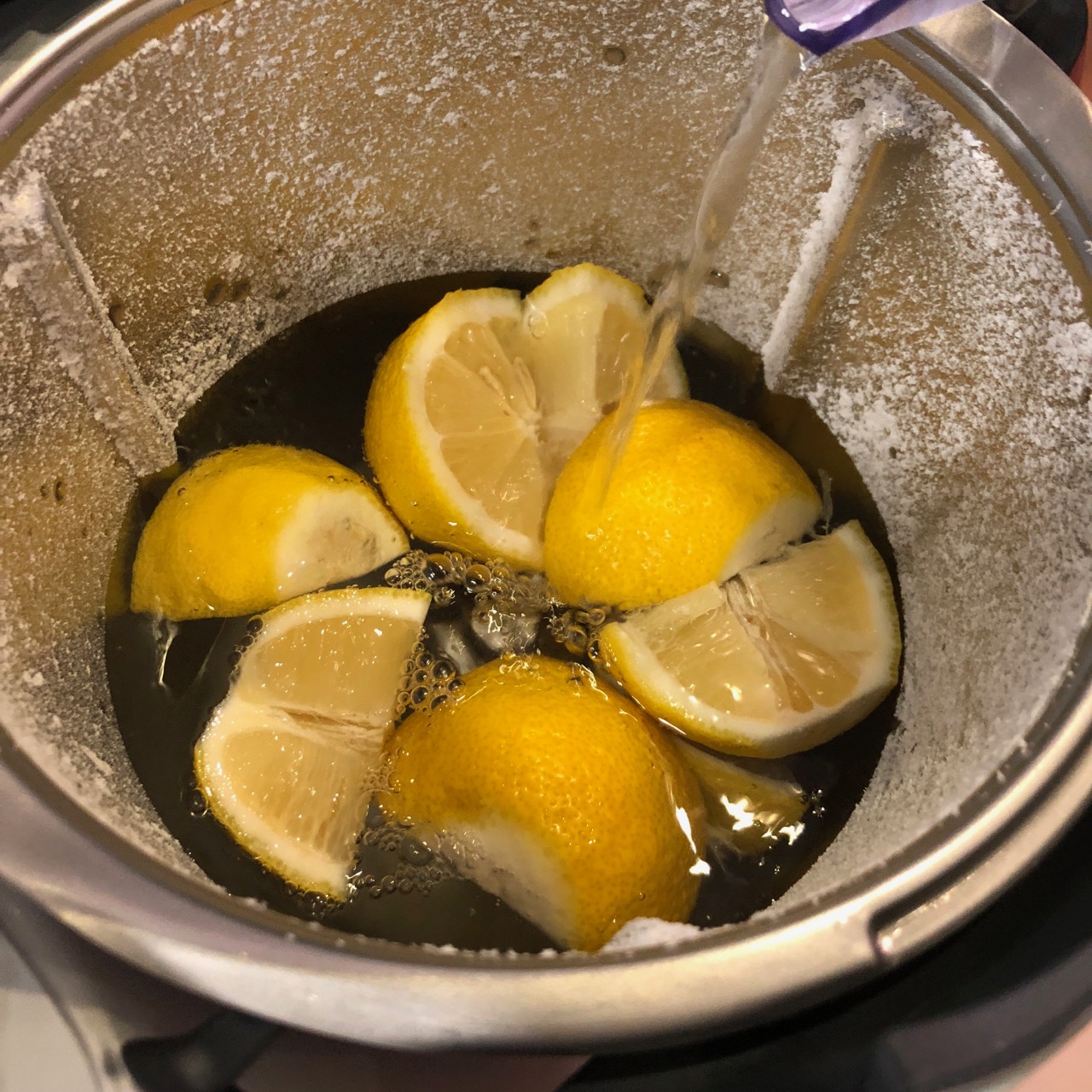 4) Half Boiled Eggs similar to Ya Kun Eggs (done in12 mins)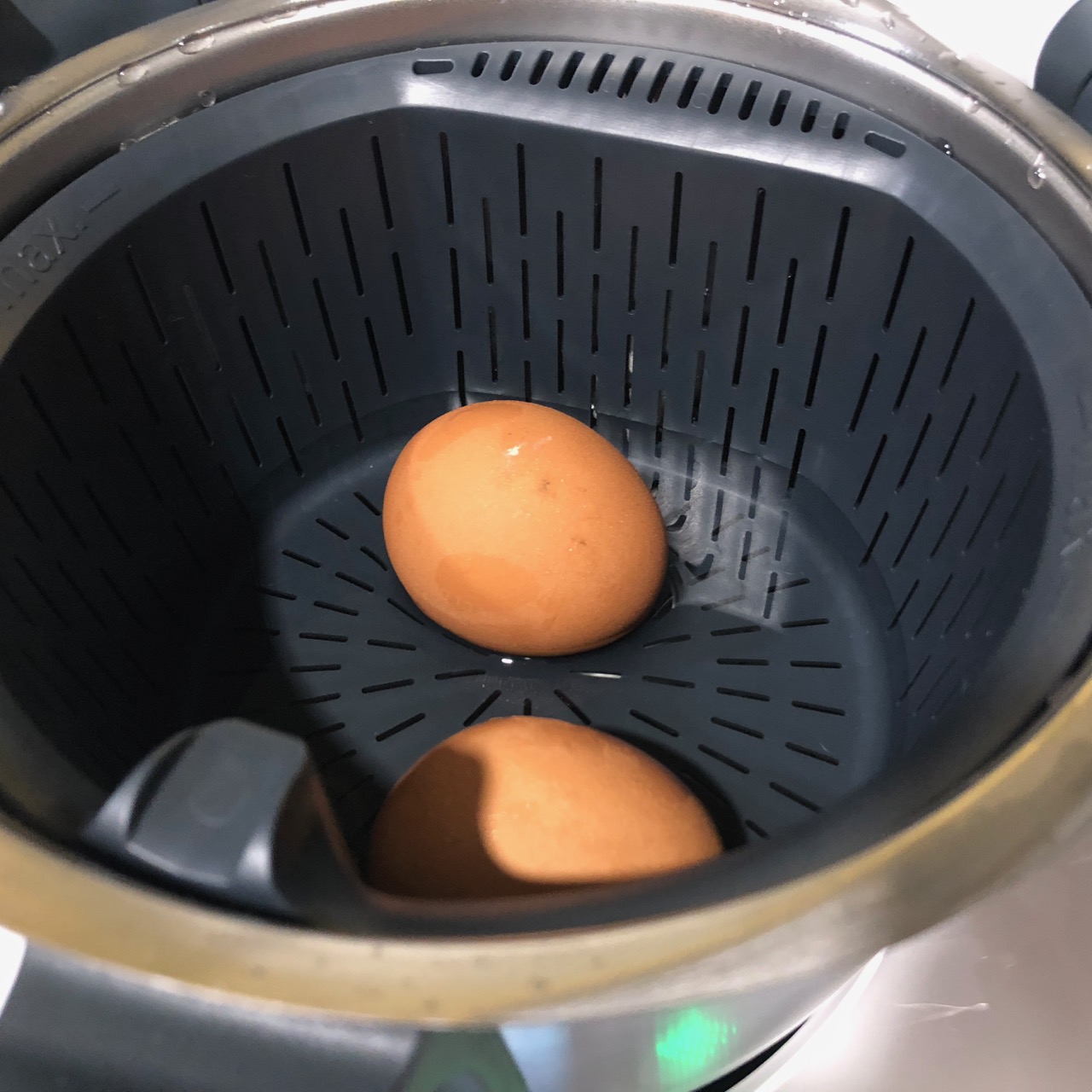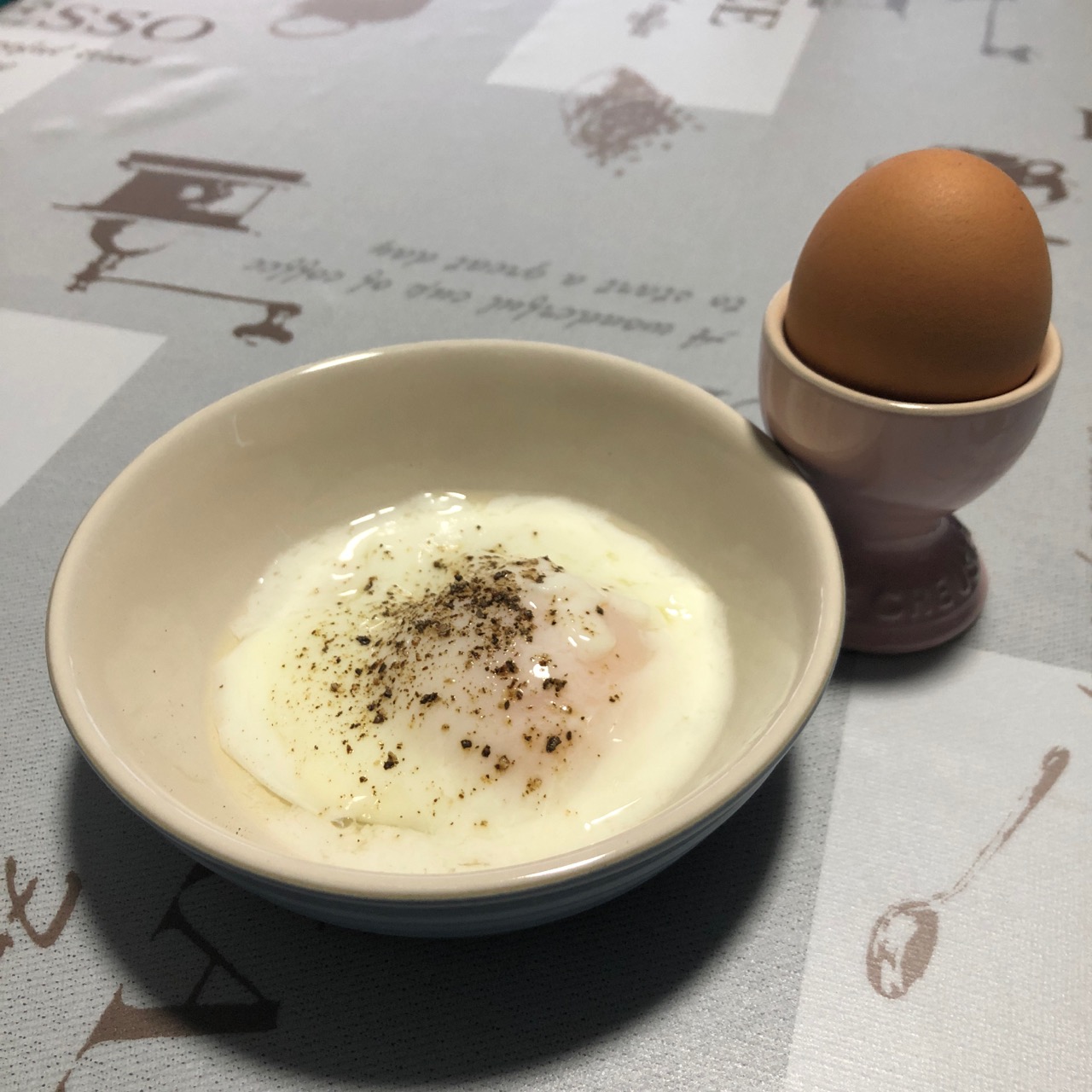 5) Ginger Sesame Oil Chicken (cooked in 25 mins)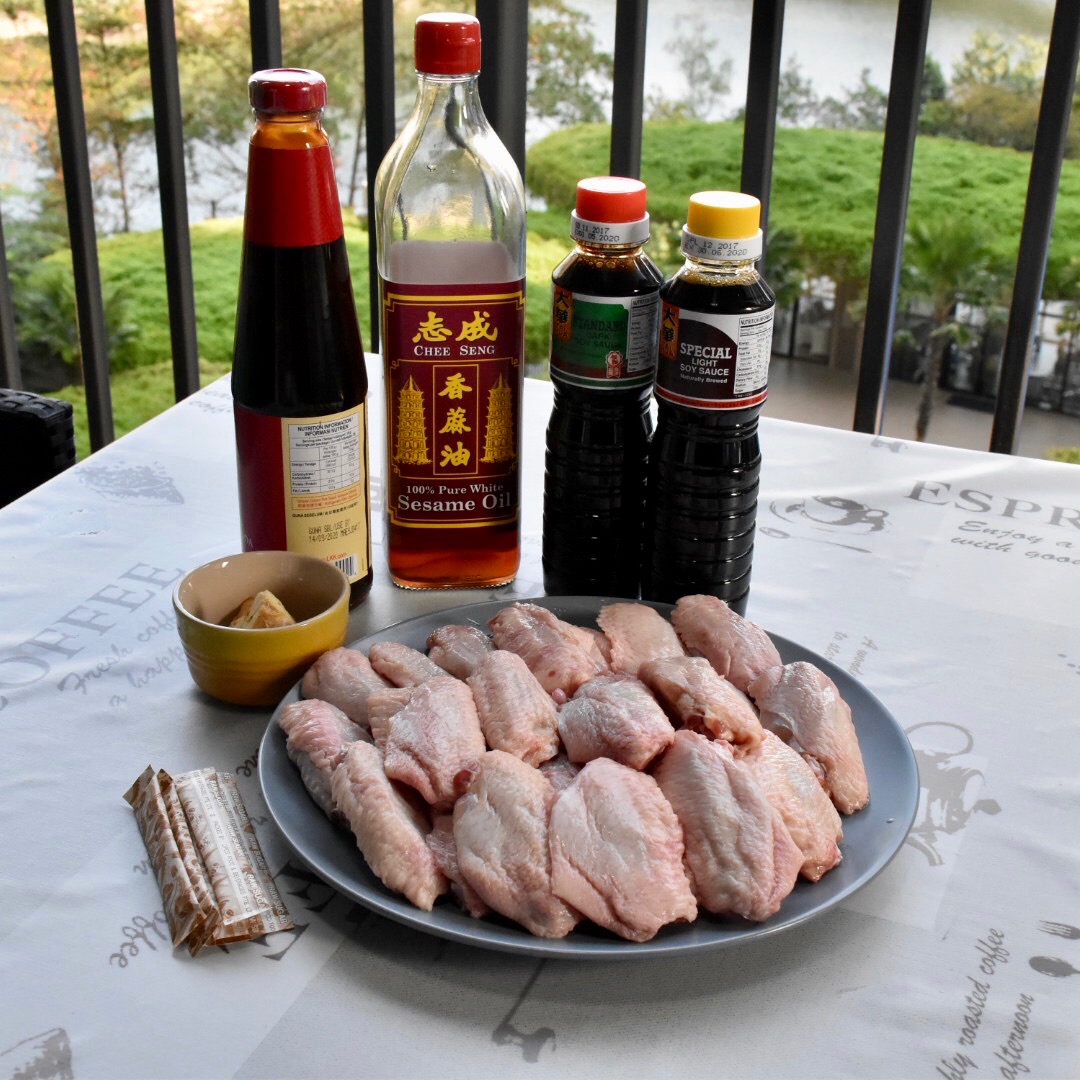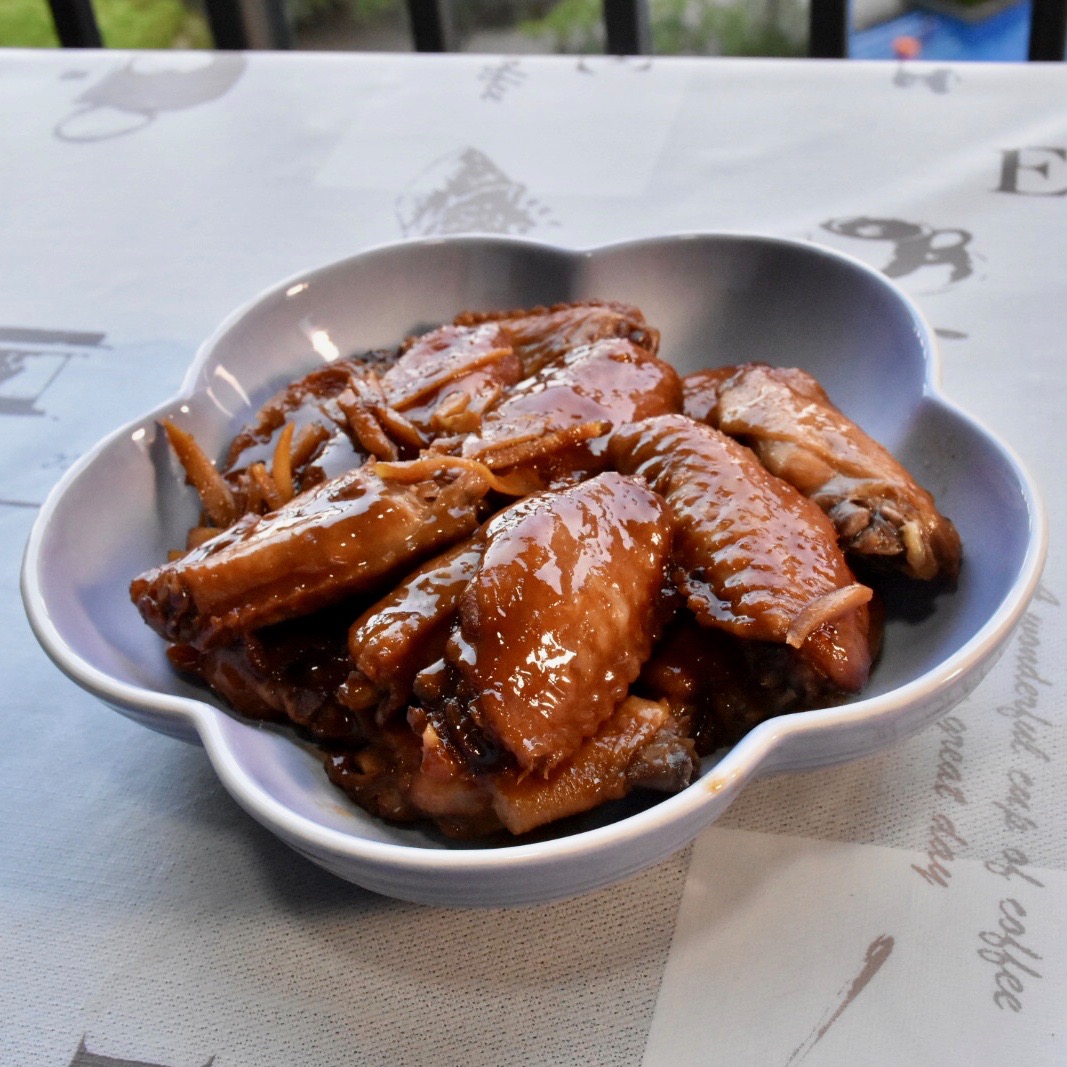 6) Homemade Fishball Soup (cooked in 20 mins)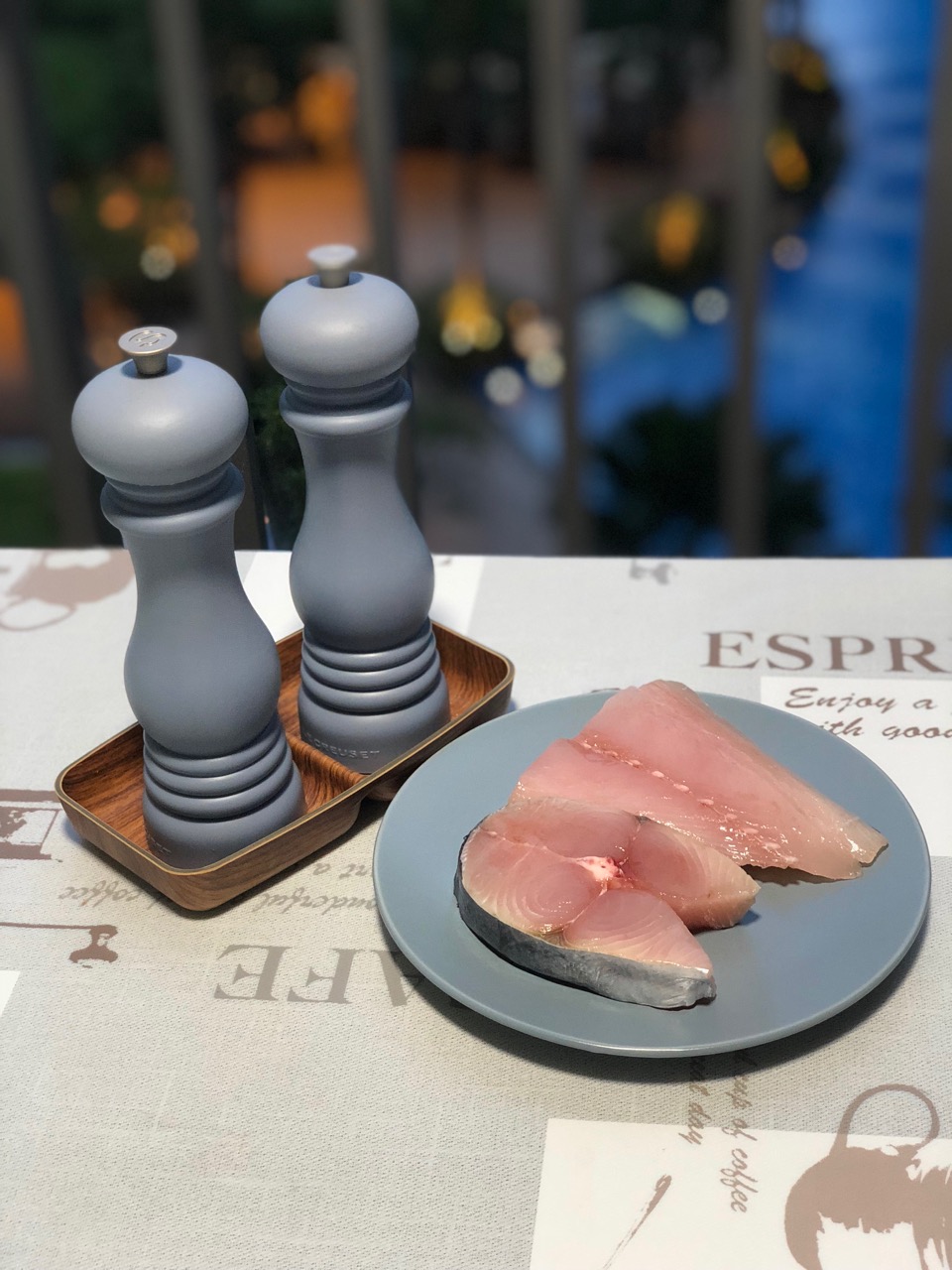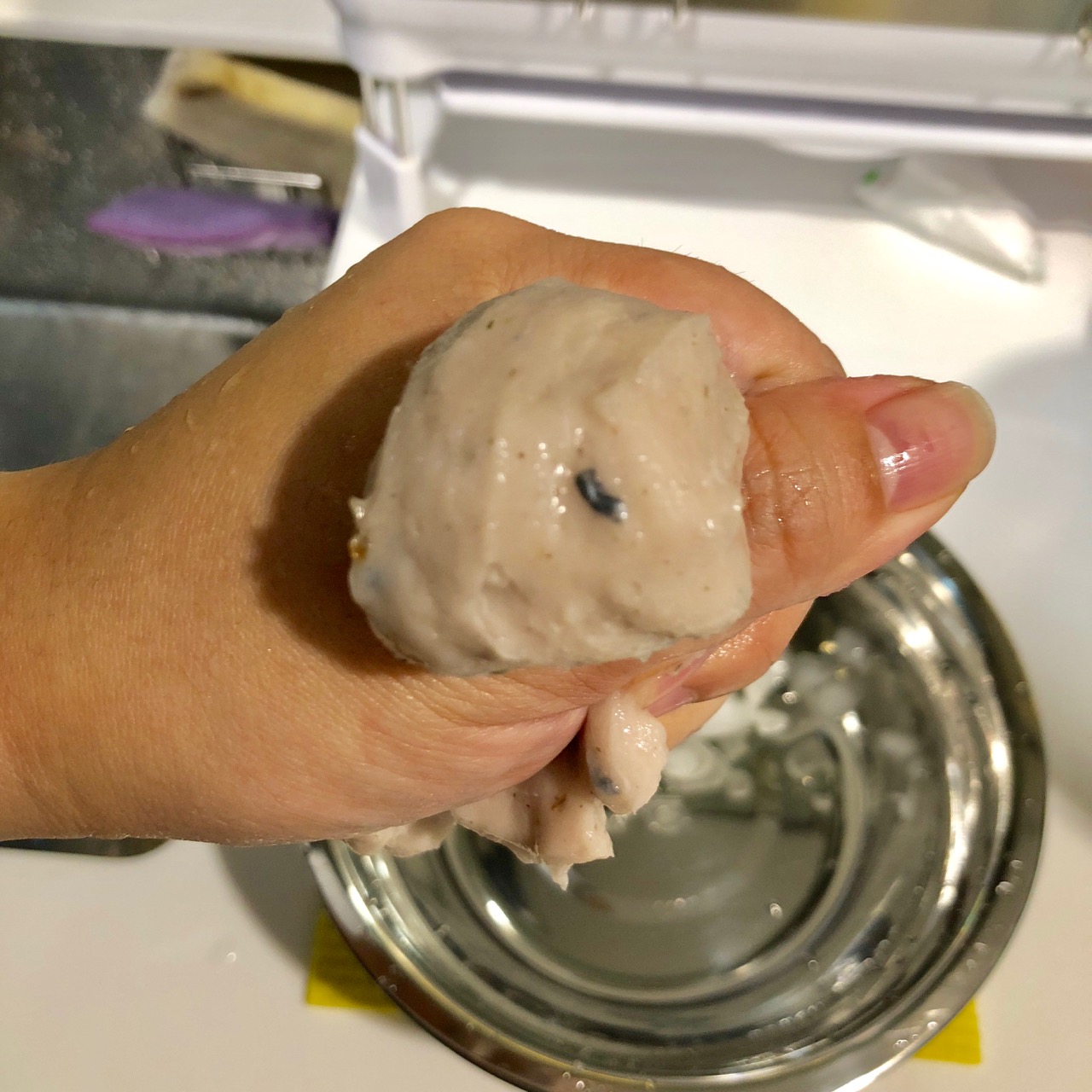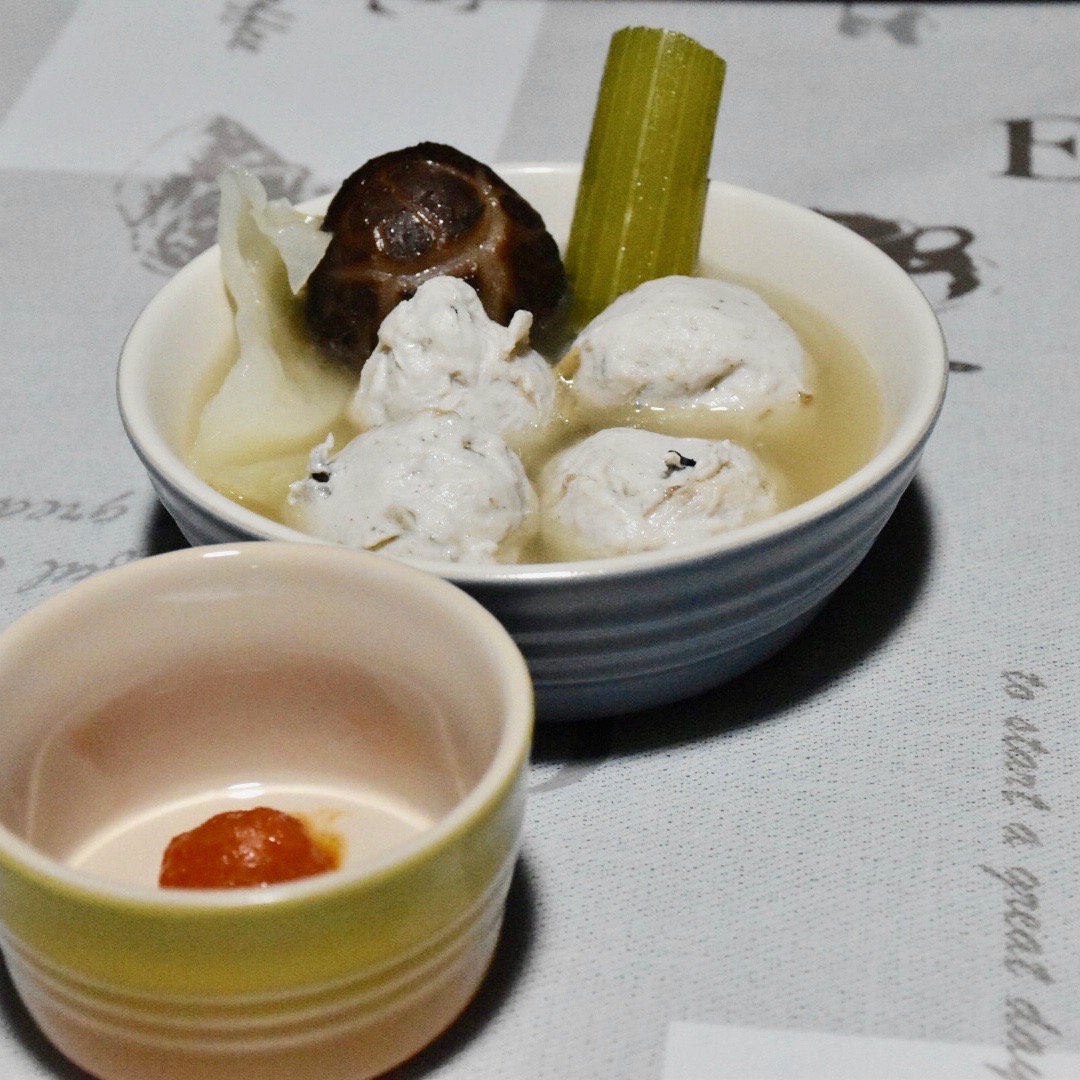 7) Spaghetti Bolognese (cooked in 45 mins)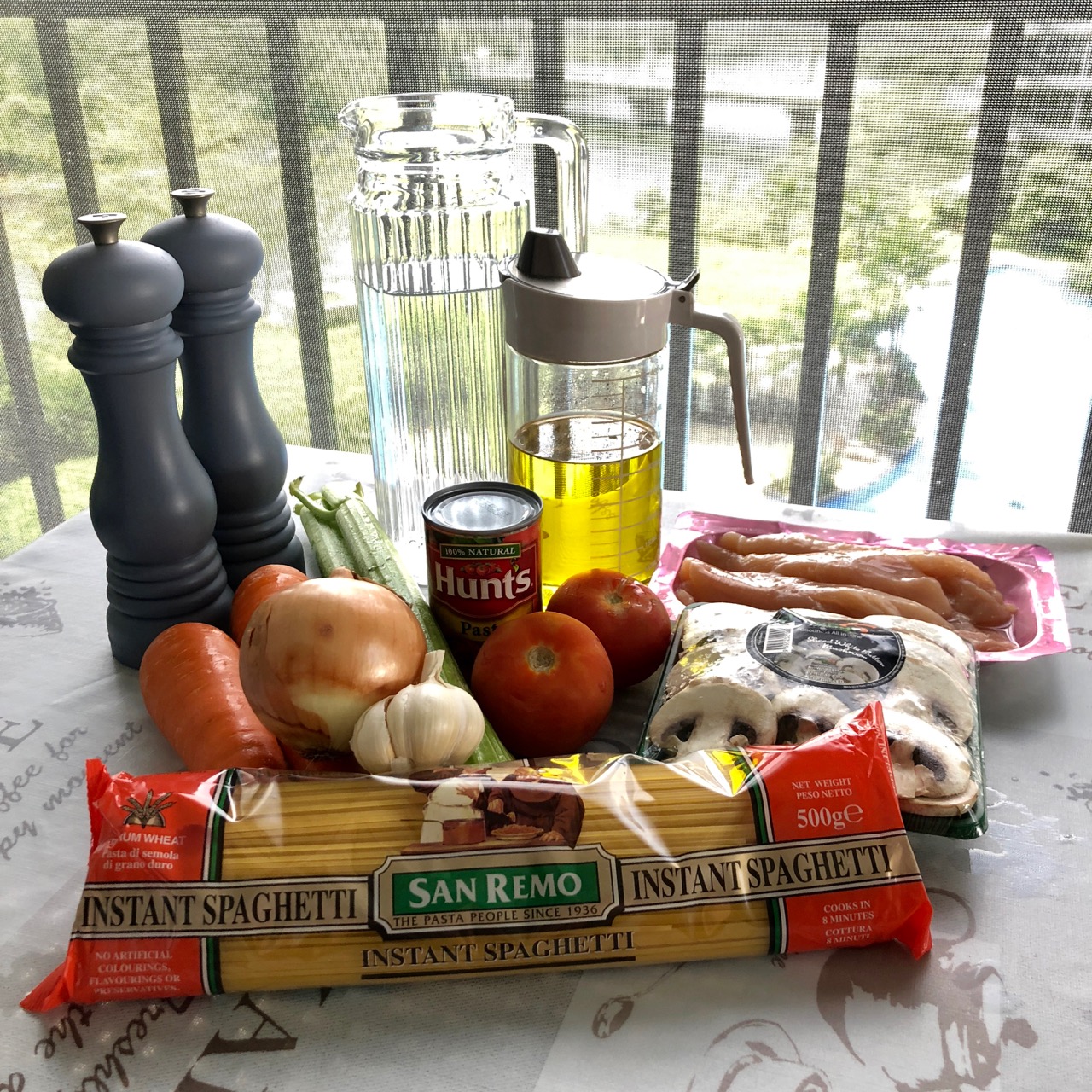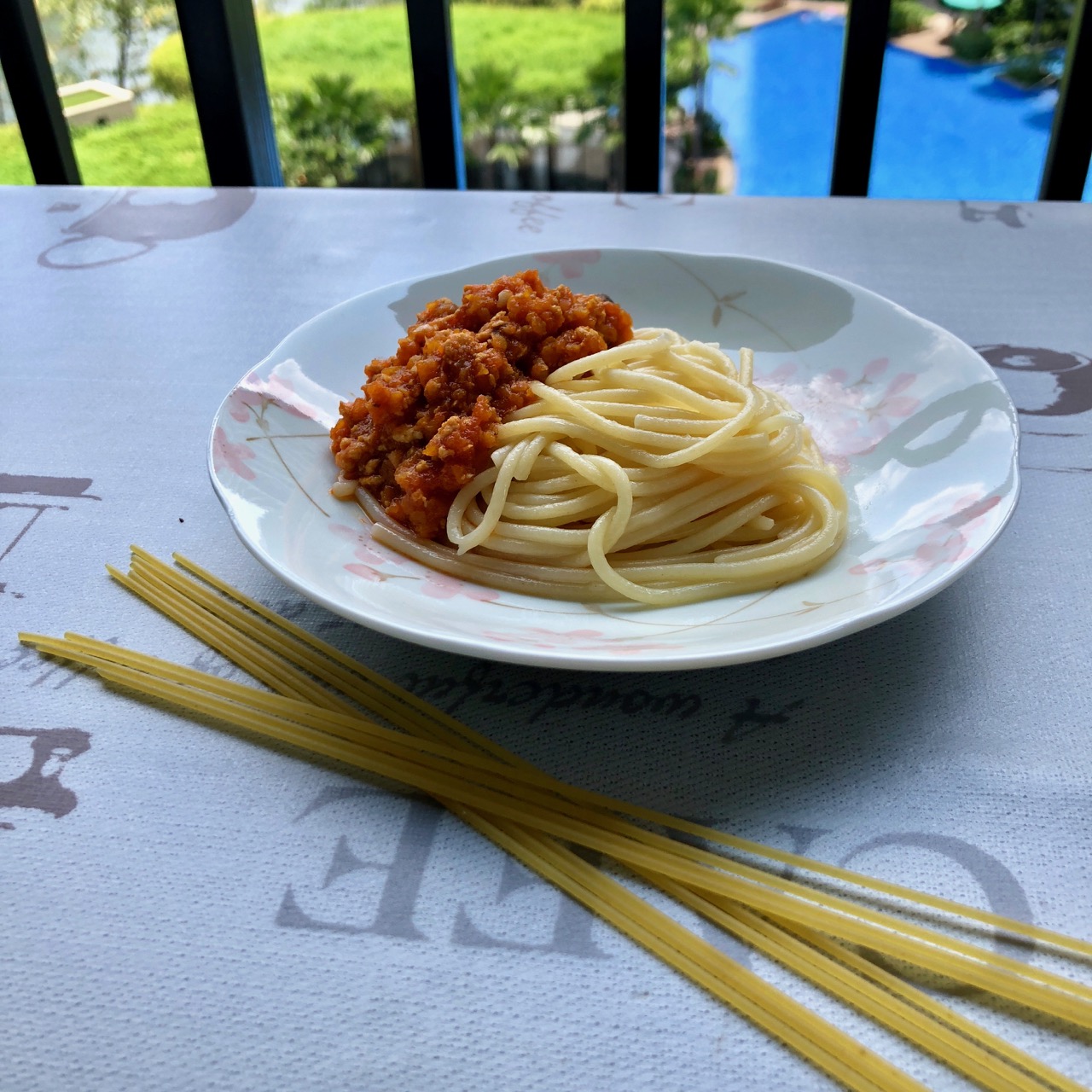 Our Final Thoughts
PROS:
a. Space saving – Thermomix TM5 is extremely compact with minimal parts, considering it replaces at least 6 kitchen appliances which I listed above.
b. No prior cooking knowledge required – No more scribbling of recipes and frustrations to control fire over stove or watching over food burns. Thermomix TM5 ensure consistent dish quality through digital guides. Think of various doughs and curries which you can make – simply mind blowing.
The Thermomix is also a set-and-forget, with a timer and the ability to stir while cooking. Run in for a quick bath and the meal is done thereafter.
c. Healthy eating – Thermomix cooking advocates preparation from raw materials i.e. no more processed food, preservatives and chemical substances. The cooking pot does the food preparation below 120 degrees which readily ensure all the food nutrients are retained as most of them will be destroyed beyond that temperature in other traditional frying.
The patented way of cooking the rice (similar to top load washer machine), the extra starch are washed off the rice during cooking and this reduces the GI which is very beneficial for diabetic diners.
d. Kids friendly – With a powerful set of blades it can pulverise carrots, celery, broccoli and more which can be blended into pasta sauces, risottos and soups. Kids can now enjoy all the sweetness in Vegetables without knowing them.
e. Fast & Efficient – Recognised in RedDot Award 2015 and IF Design Awards 2016, the quality is readily assured. Basic meals can be prepared within minutes and washing is kept minimal with the limited parts used during the food preparation. With automated cooking modes and a fast German designed motor, the cooking time is greatly reduced. This also means lesser engird consumption even though the machine has a good 1000W heating element and 500W motor.
CONS:
a. Personal cooking mastery – With Thermomix handling all the parameters in cooking, it is no surprise that one will lose the basic culinary skills. All is not lost, as the person will gain greater appreciation of the real ingredients behind every dishes.
b. Other modes of cooking – Thermomix promotes healthy cooking. Thus, the machine will not be able to prepare roasted or fried or baking food. That said, most of the doughs or mixtures can be first prepared using Thermomix before sending it to the oven or deep fryer where needed to. Stews are still best done over stoves and cast iron pots.
c. Price – Quality gadget does come with a price tag. But considering for Thermomix to replace at least S$1.8K worth of separate appliances, topping up to S$2.3K is definitely worth the time saved for all dish preparations.
Technical Specifications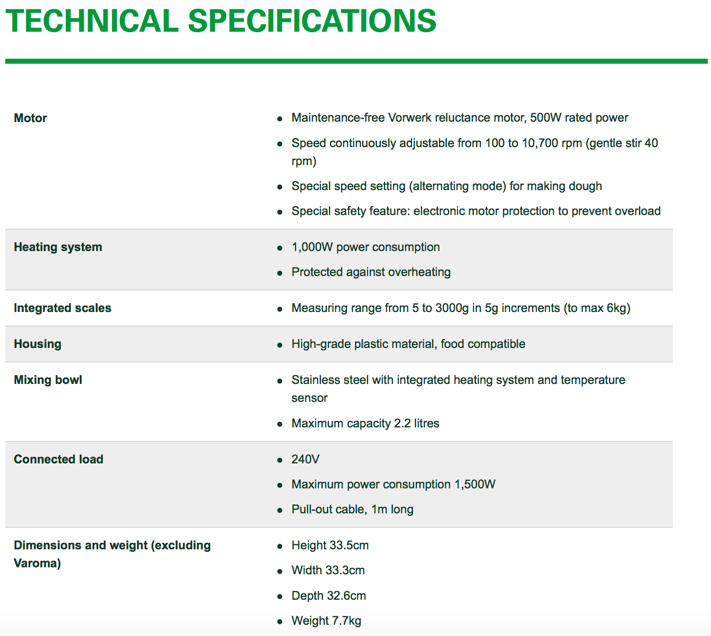 Watch Thermomix in action:
Thermomix TM5 is a godsend for people who can't cook. It is also a godsend to people who can cook, but prefer to skip lightly over the tiresome bits and go straight to the table or who like to have real food for healthy living.
Currently, Thermomix TM5 is only available online (https://thermomix.com.sg/product/thermomix-tm5/) for direct purchase and do remember to use this [Thermomix Advisor Name : Alan, Advisor Code 00424 ] before you can checkout your online order.
Have fun and the joys with real food cooking using Thermomix!
Read other related posts:
Follow us on:



Share this article on: