Last night, I was thrilled to be invited to Montblanc's Black & White Weeks event at Luxe Art Museum Singapore. Like the one in previous year, it is a good showcase of all Montblanc's latest collection for 2017 – an assortment of professionally crafted writing instruments, watches, leather and jewellery.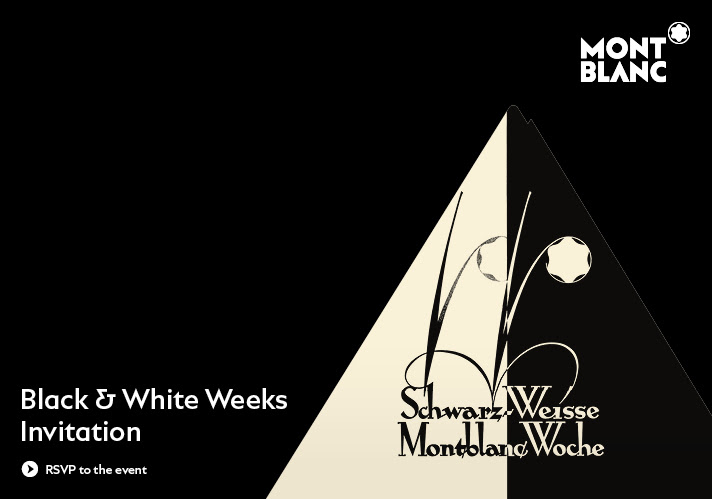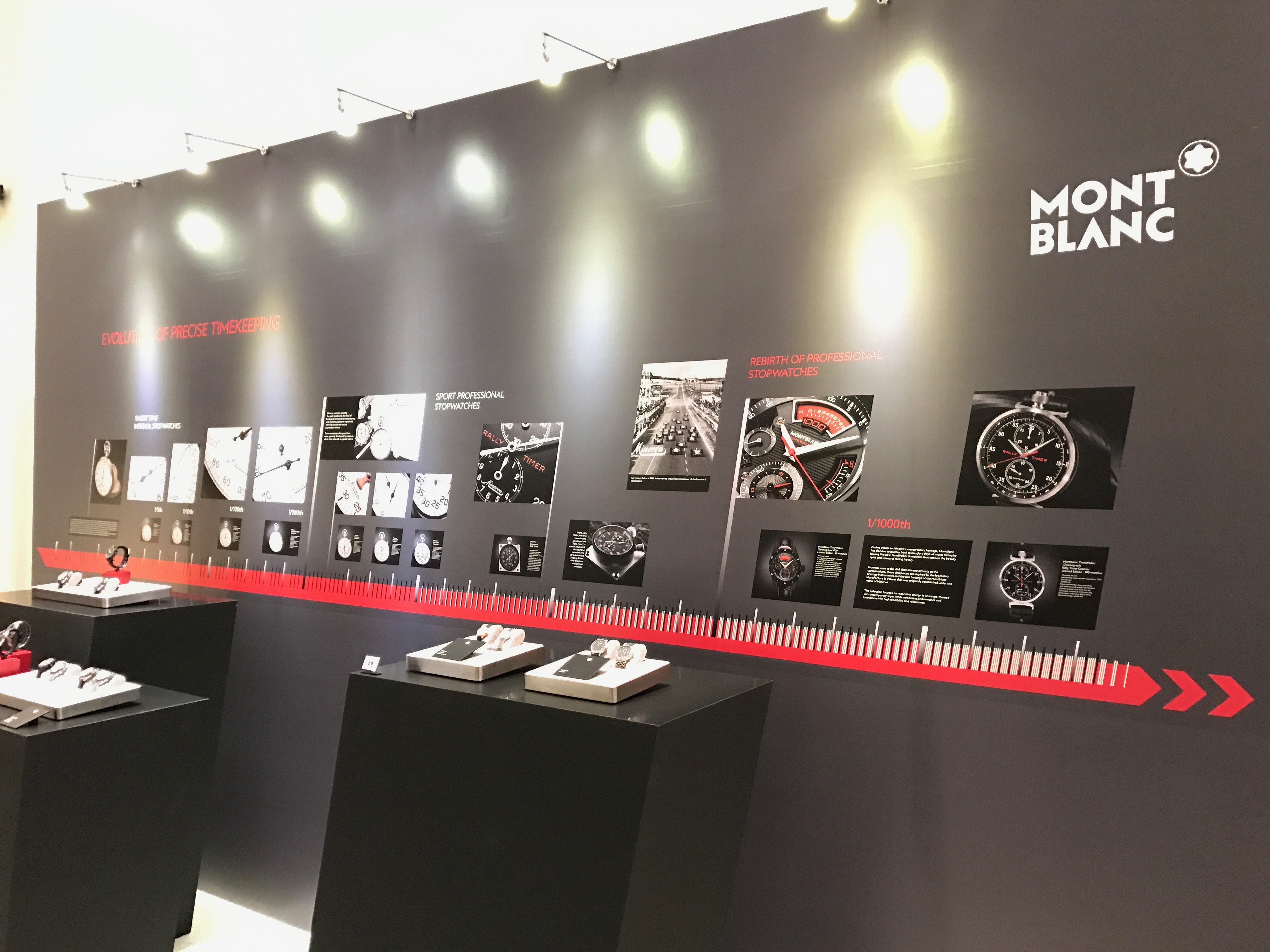 Of particular interest to me is the newly announced Montblanc Summit. Montblanc unveiled the Summit just days after her competitor Tag Heuer launched its second Android Wear-powered premium smartwatch, the Connected Modular 45.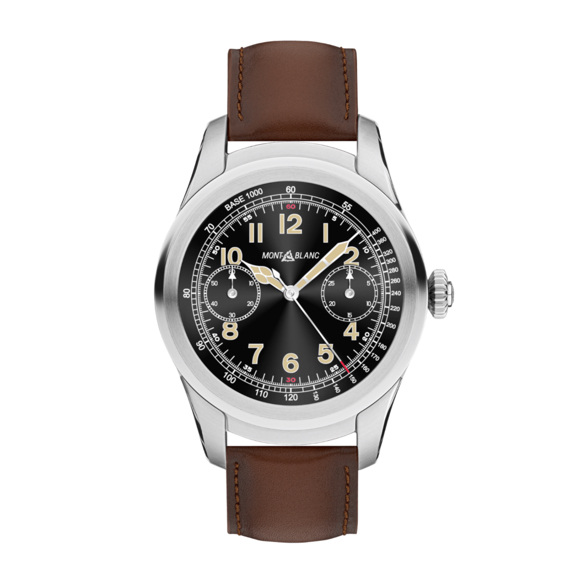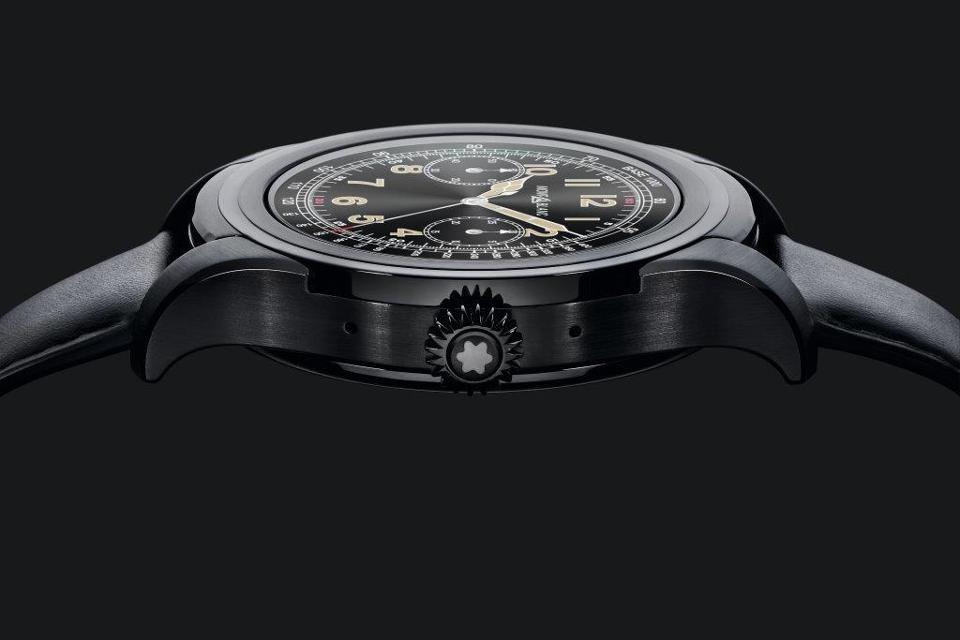 Montblanc Summit is touted to be a fine traditional watchmaking on the outside while the latest high-tech on the inside. It is truly an everyday companion and one of the the world's pioneer luxury smartwatches.
The Montblanc Summit watches are designed as luxury wearables and deemed as  the successor to the Montblanc E-Strap unveiled few years ago which did not make much market share impact.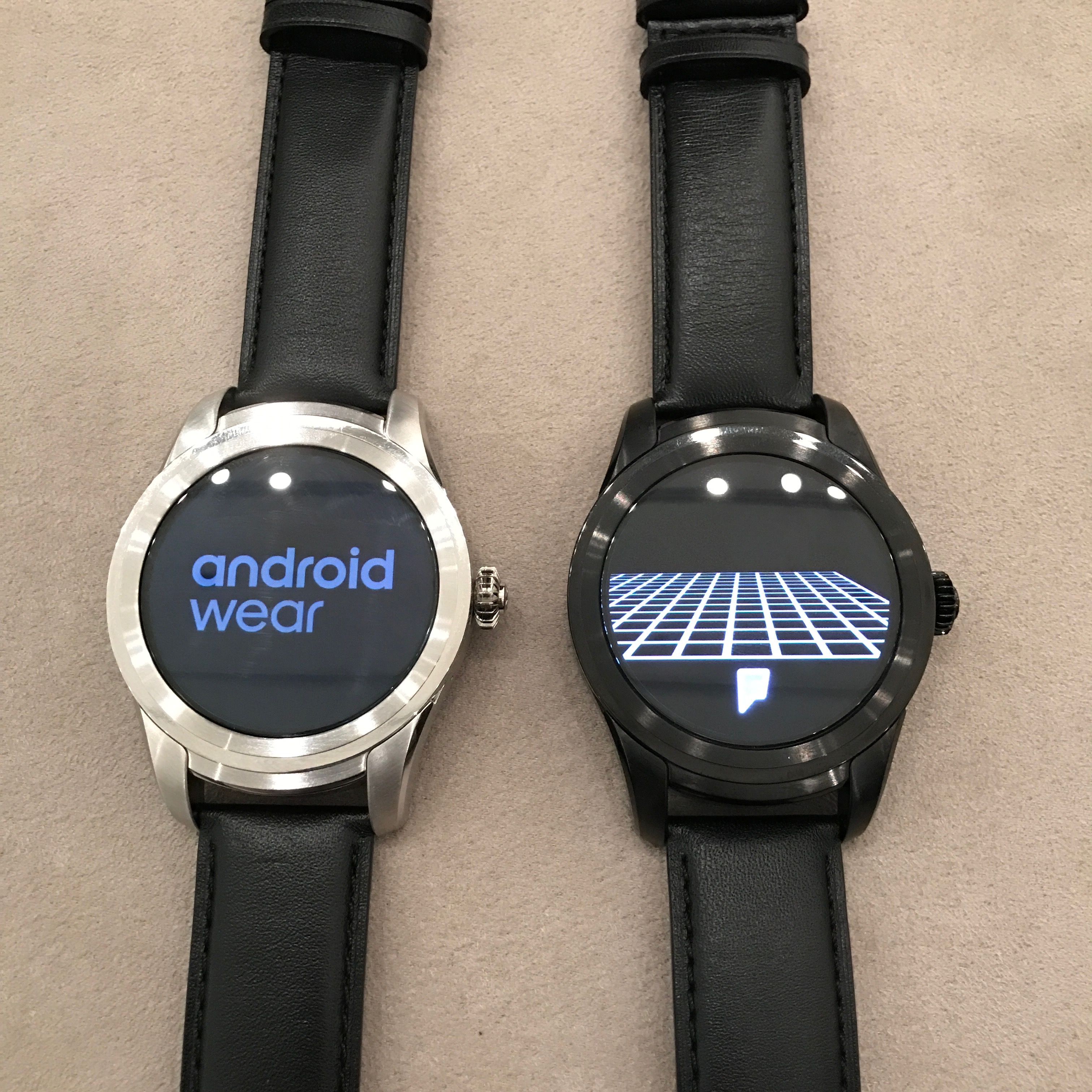 Montblanc Summit watch also partnered with several software companies such as Uber, Foursquare City Guide and Runtastic to showcase some of the key functionalities of the smartwatch. One can also toggle between the interesting pre-loaded watchfaces.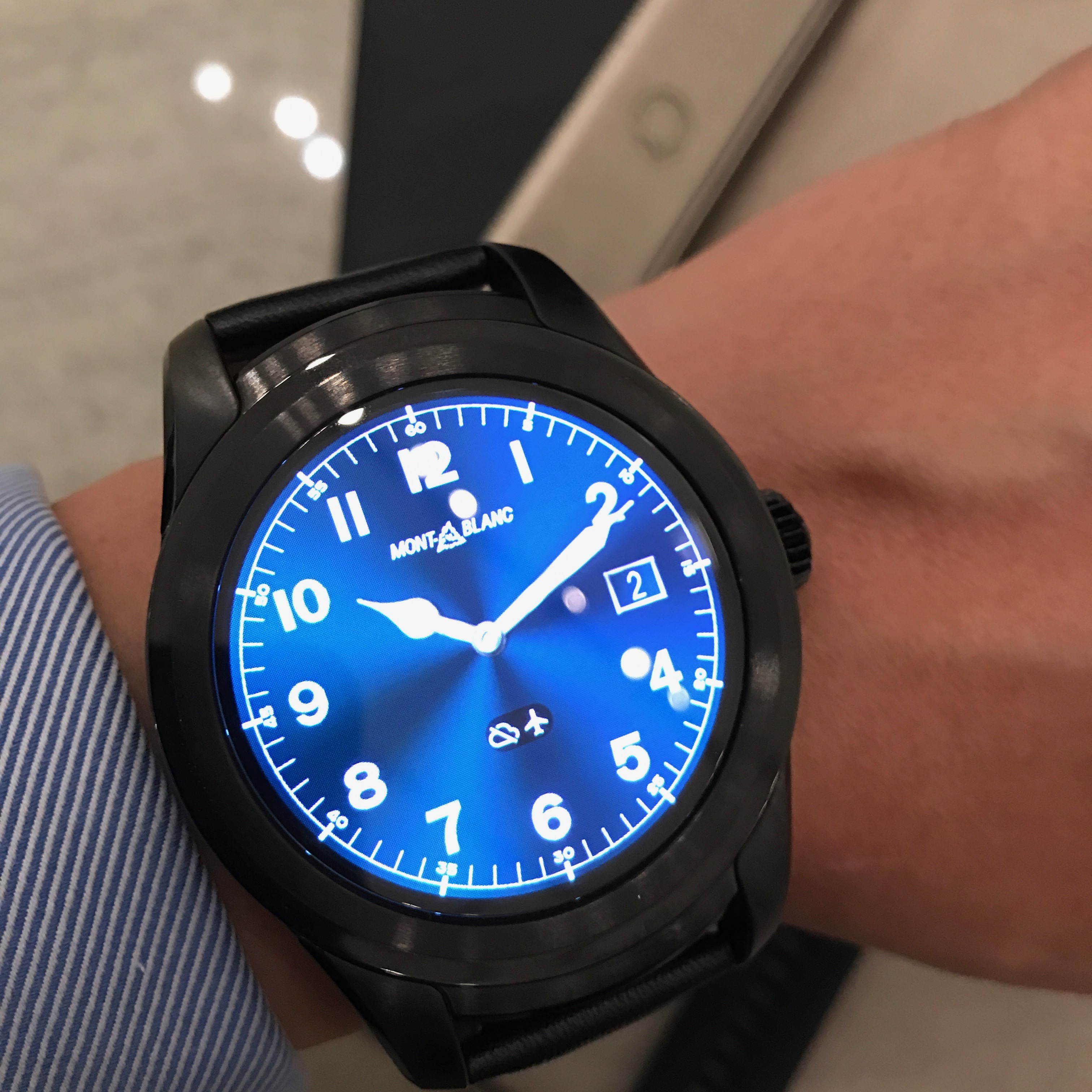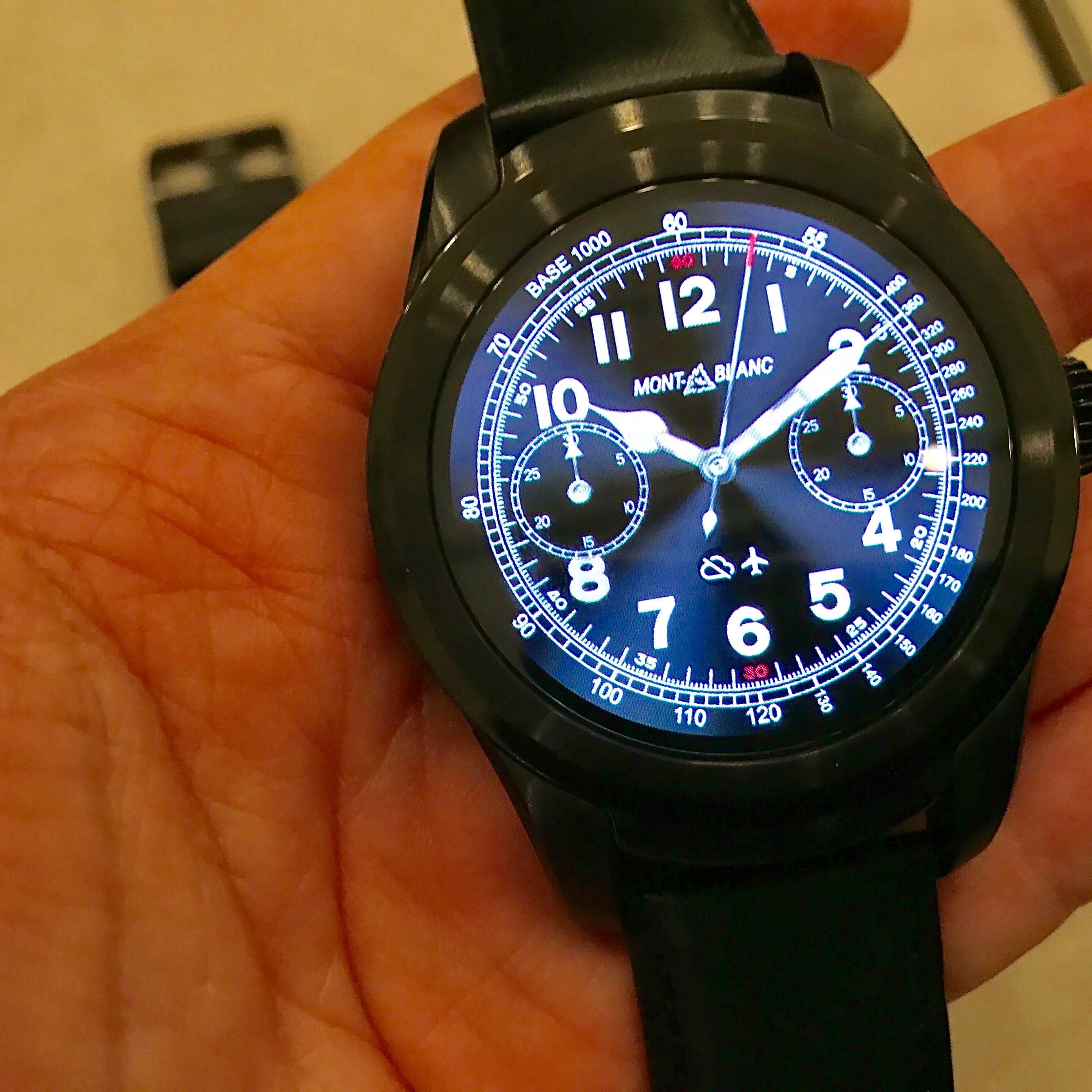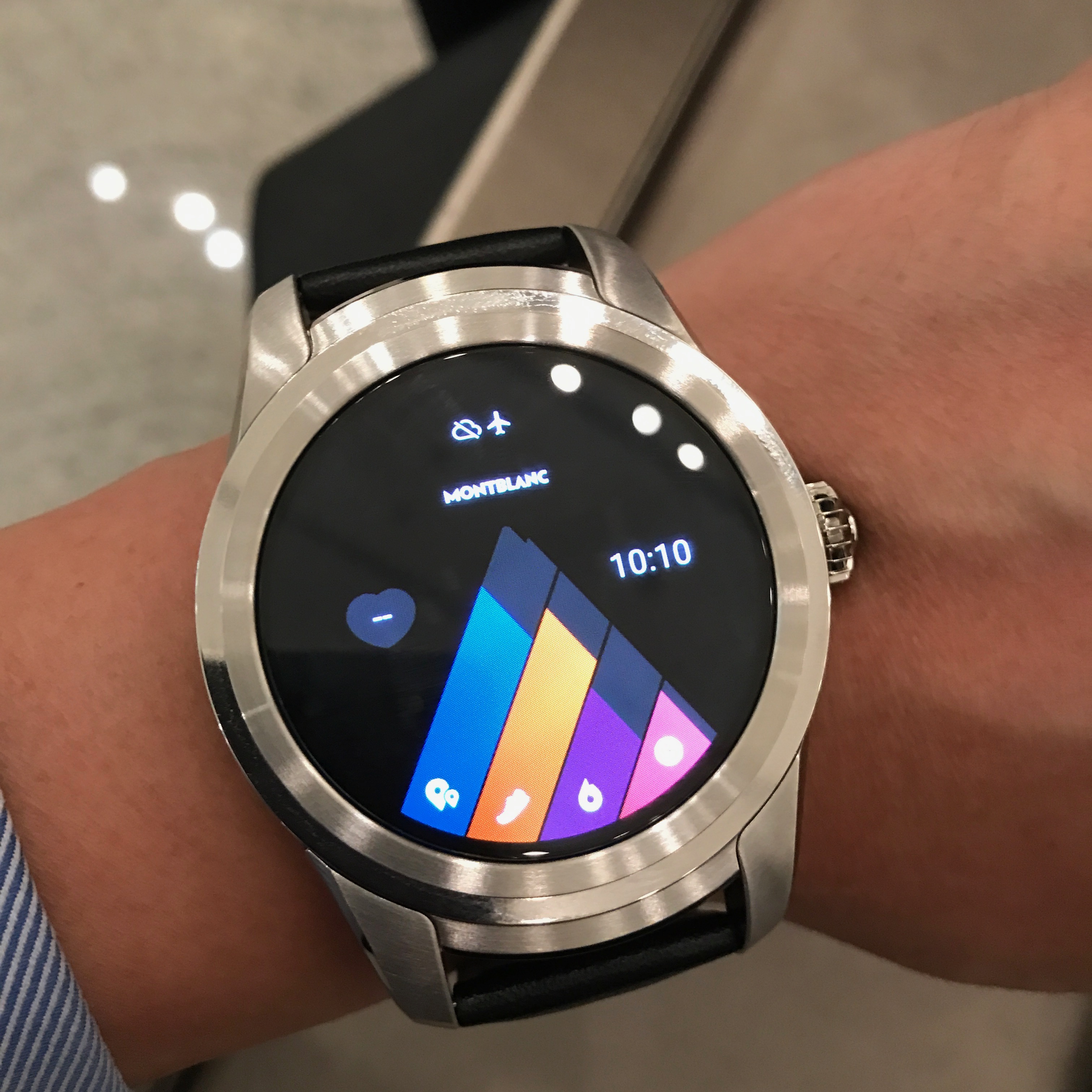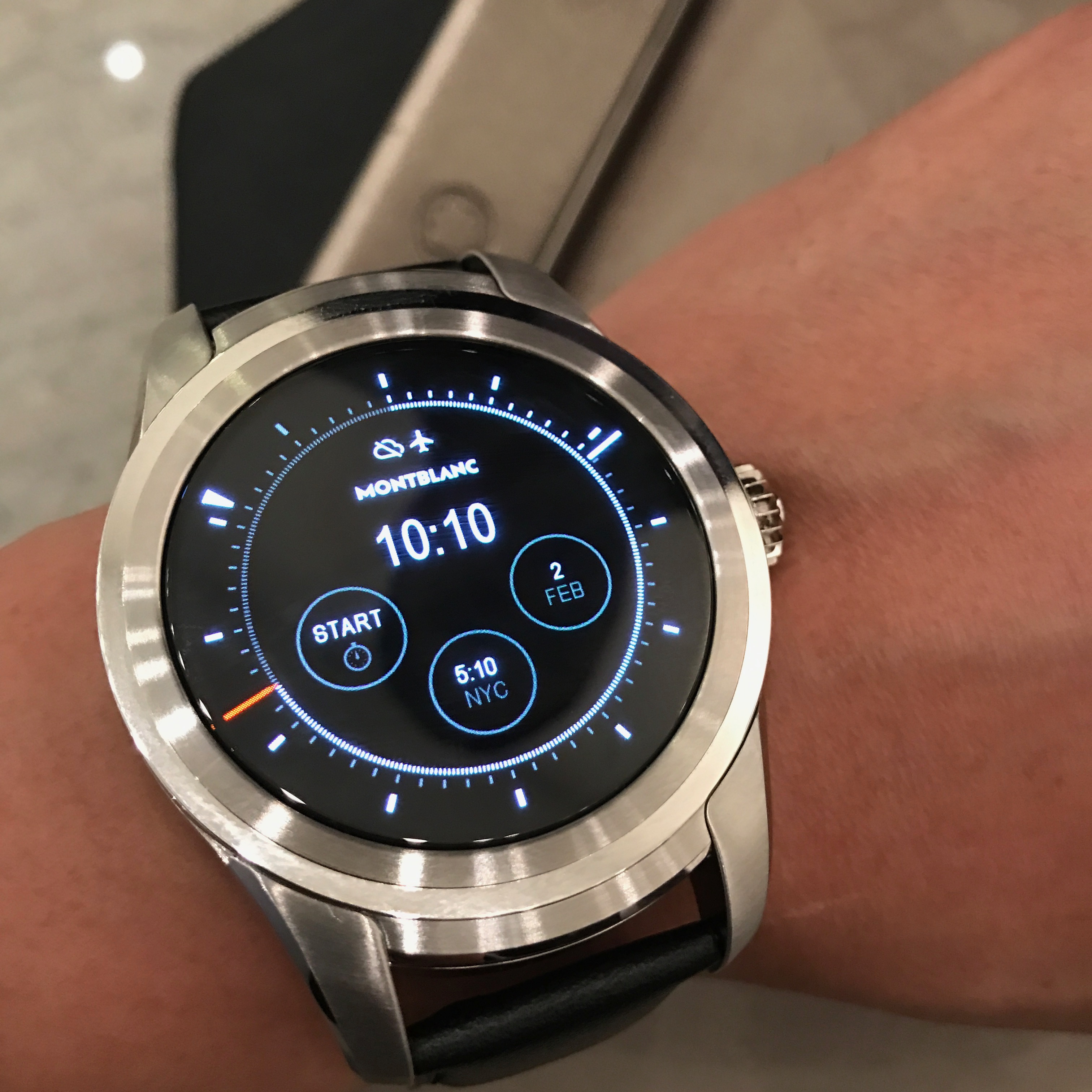 For the Montblanc Summit, there is sapphire glass over the top of the 1.4-inch, 400 x 400 pixel and it has an interesting slight dome to it.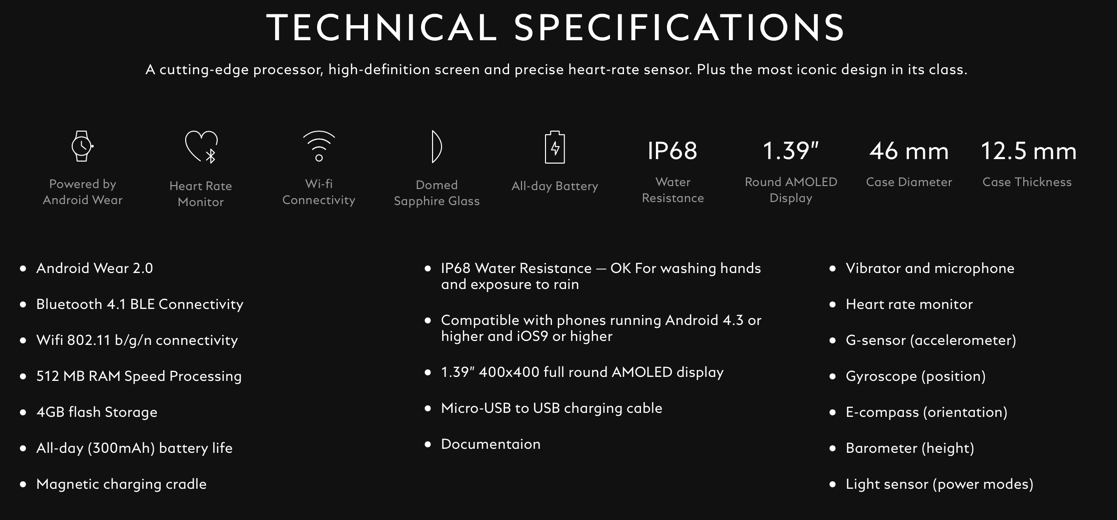 There is also a microphone for conversing with Google Assistant, which is part of the Android Wear 2.0 operating system.
After testing out the smartwatch for the night, It was smooth and fast to operate it.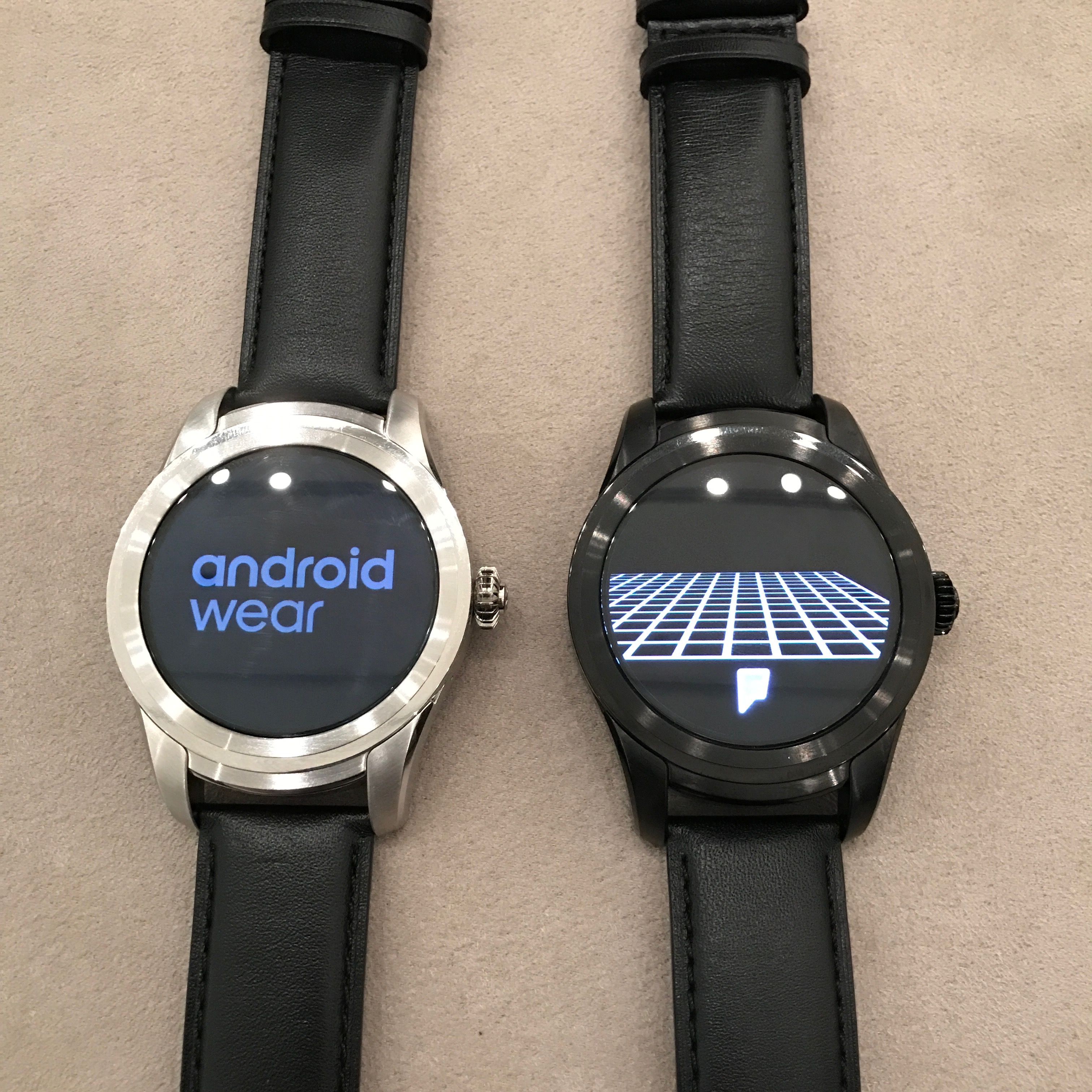 Sadly, it lacks GPS and NFC, however, which strips it of useful functionality like location tracking and mobile payments. Still, you will be wearing genuine Montblanc – we could argue that most of the budget went towards the brand, rather than the technology.
Lets take a quick look at how the new Montblanc Summit stacks up against the other mainstream smartwatches: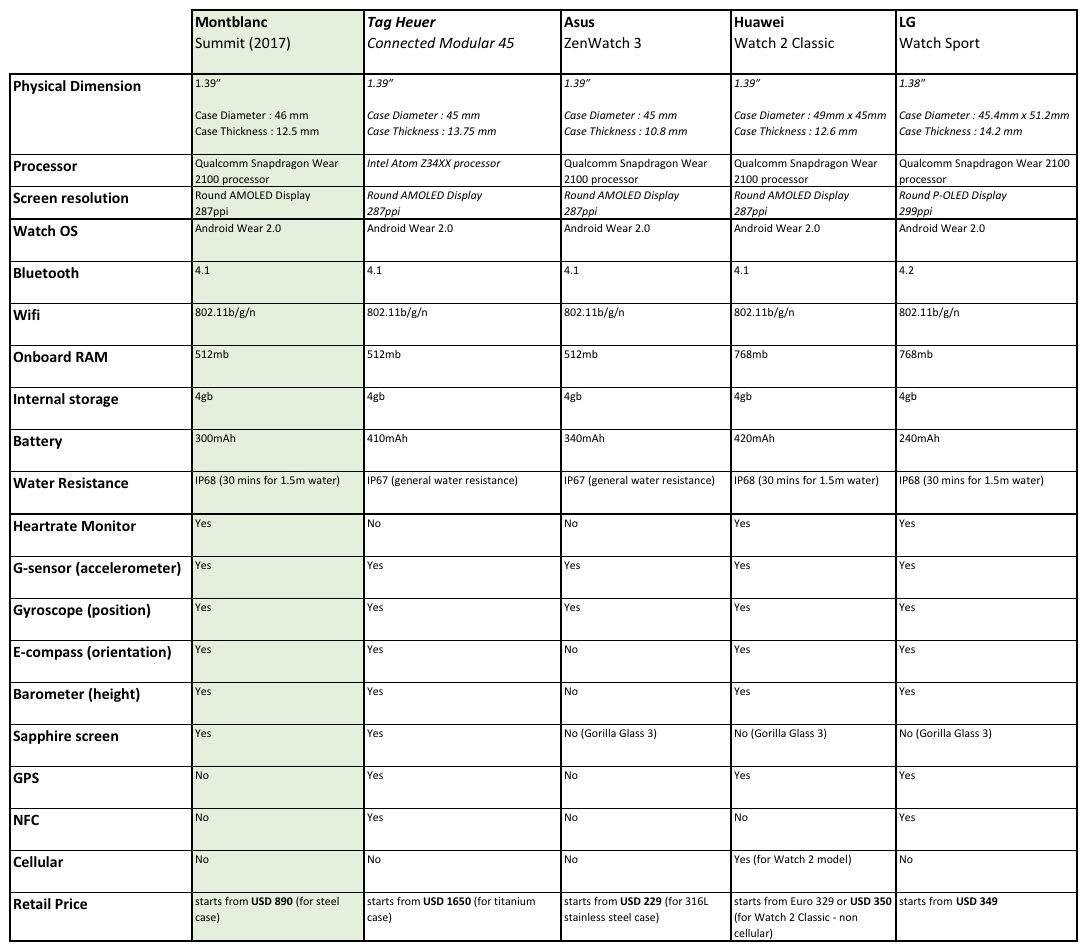 The Montblanc Summit is set to launch in May this year with pricing starting from S$1350 and it will also be available at all Montblanc boutiques. Singapore will be the first country to see this launch within South East Asia.

The inter-changeable straps can be purchased separately from the black leather version to the alligator leather strap.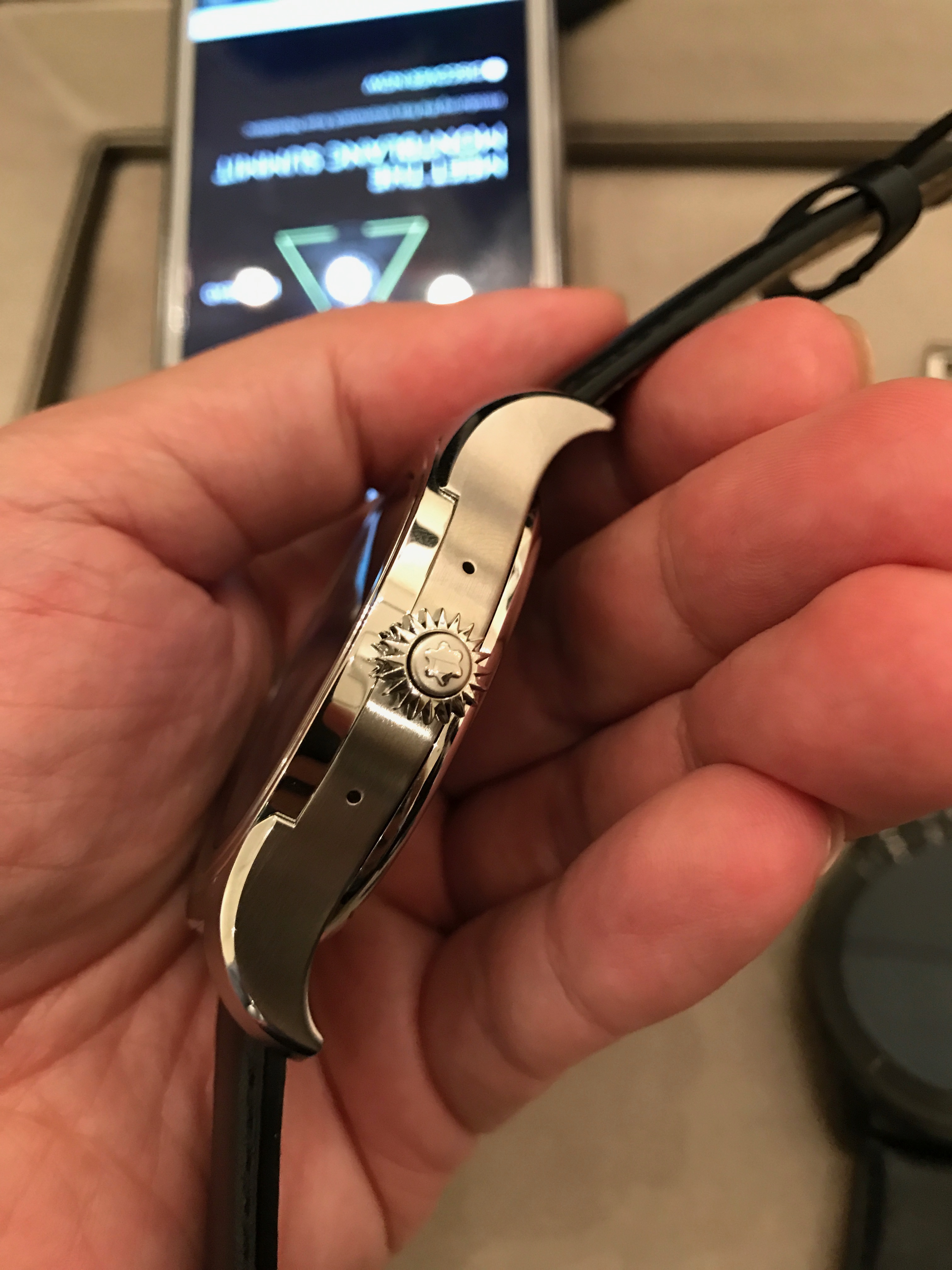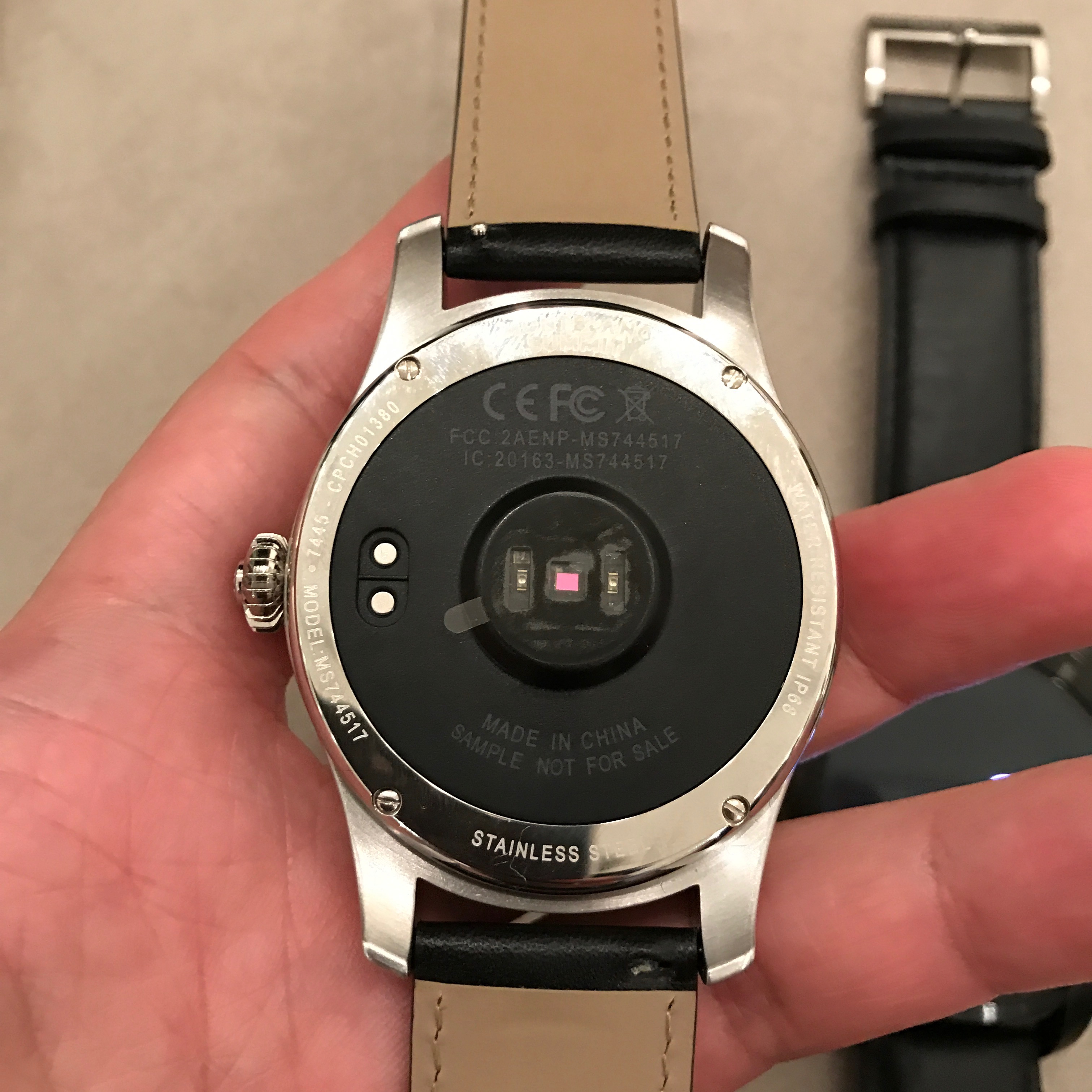 Read other related posts:
Follow us on:



Share this article on: