To the expectations of many, Apple did launch the 9.7" iPad Pro in March 2016 after several months from the new 12.9" iPad Pro. This brings the iPad Pro family to two sizes – the big 12.9-inch and the smaller 9.7 inch. Apple's new iPad Pro 9.7 is touted to offer the same impressive power as the original 12.9-inch iPad Pro, but now in a more compact Air-style form. As seen in this evolution, Apple is slowly transforming its iPad into a 2-in-1, and while this new tablet still may not be a perfect laptop replacement, it's more than simply an iPad Air 3.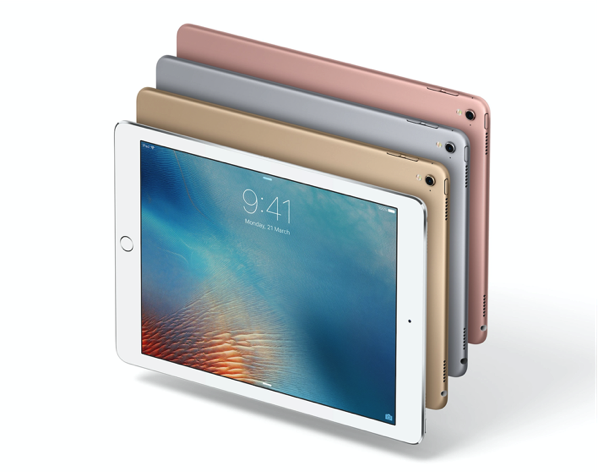 A. Box Contents
– Apple iPad Pro 9.7-inch
– Lightning to USB Cable
– SIM ejector tool
– USB Power Adapter
– Documentation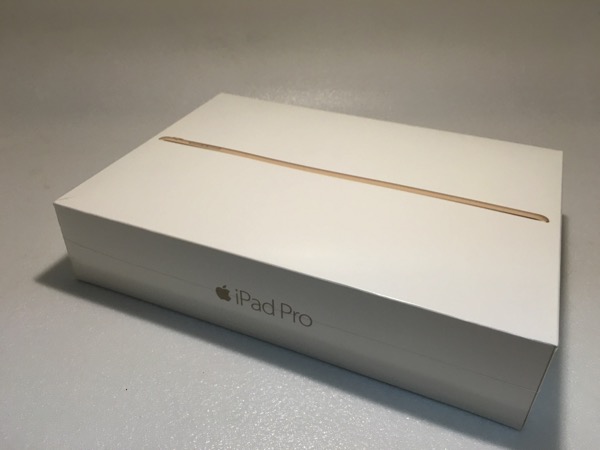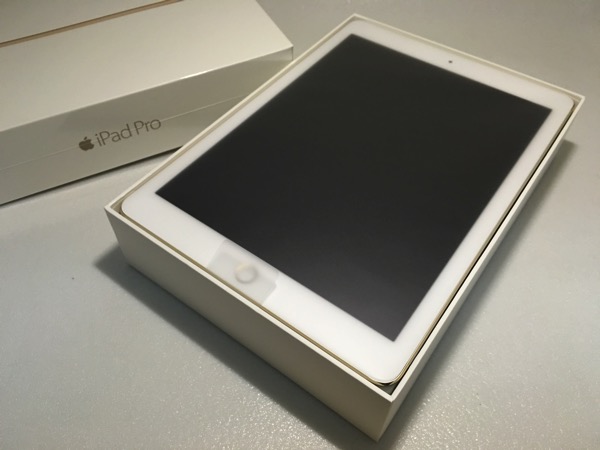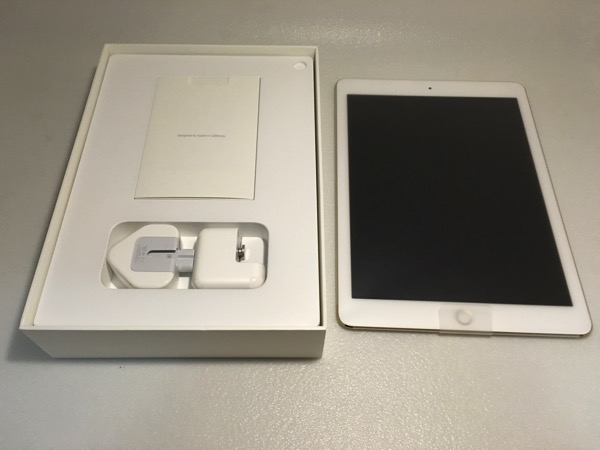 B. Physical Built & Form Factor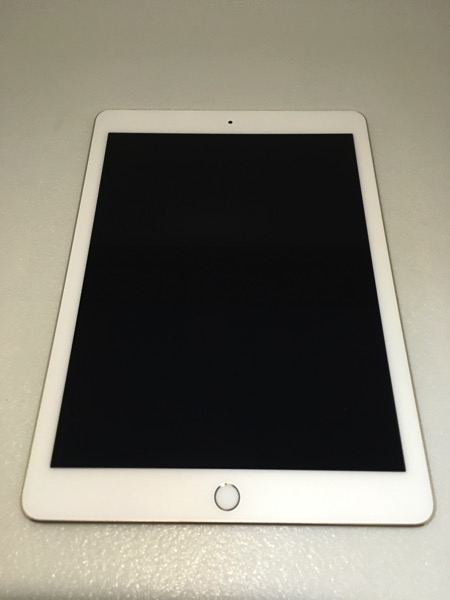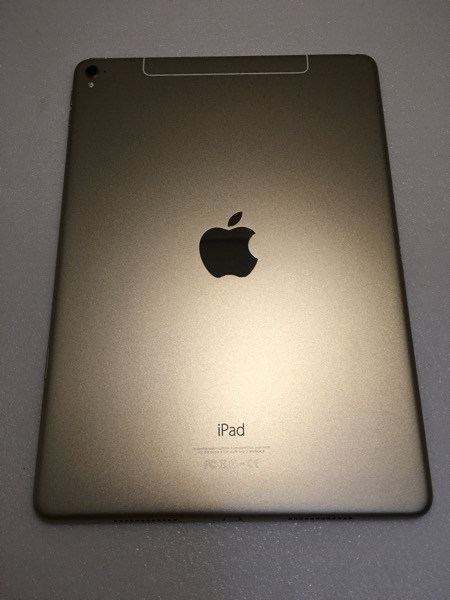 It has aluminium unibody design and four speaker similar to the larger 12.9-inch iPad Pro, but this much thinner at just 6.1mm and weighs 437 grams.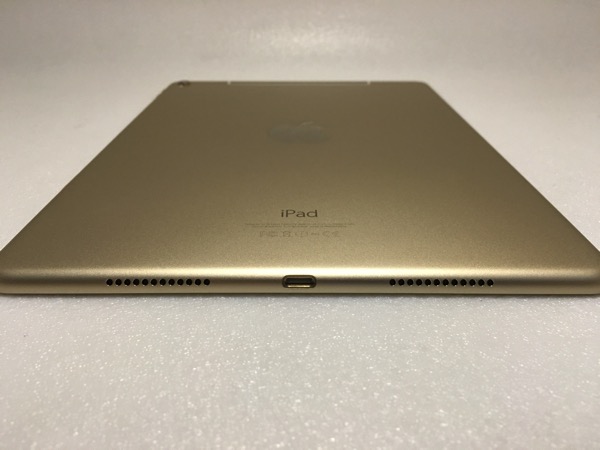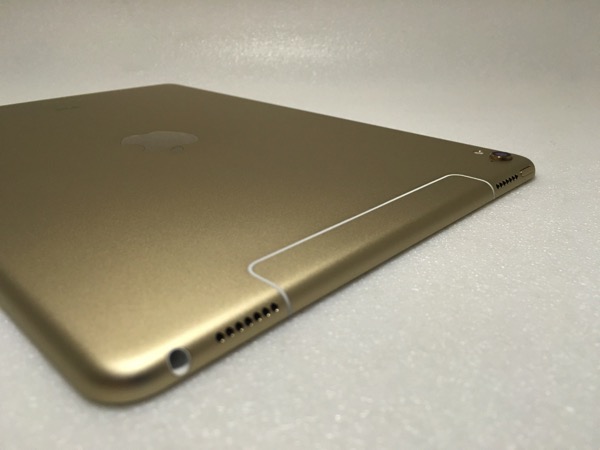 It has a new 12-megapixel iSight camera with True Tone flash and 4K video recording. It has a 7,306 mAh battery, comes with 4G LTE support in the cellular variant, dual-band Wi‑Fi 802.11 ac with MIMO and Bluetooth 4.2. The 9.7-inch iPad Pro also comes in silver, space grey, and a new rose gold colors.
The rear camera also protrudes slightly from the body, just as it does on the iPhone 6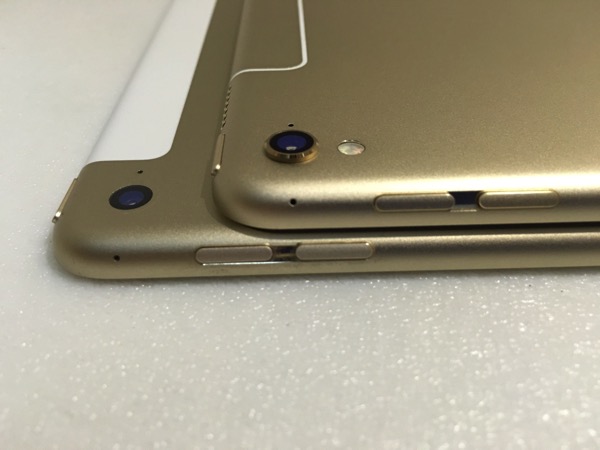 [Top: iPad Pro 9.7 inch, Bottom: iPad Air 2.]
Apple is also now using what looks to be a thinner version of the font for the word "iPad" on the back of the new Pro.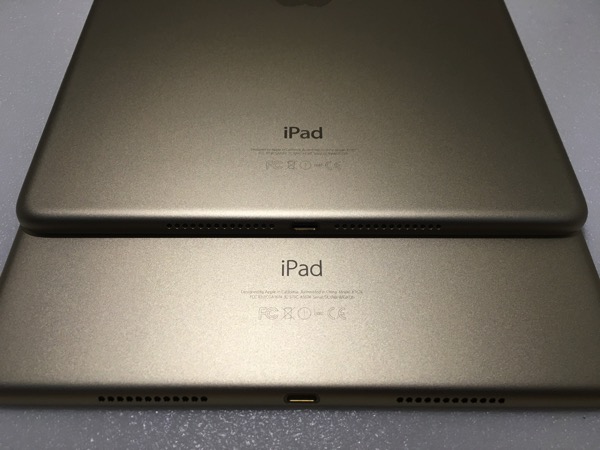 [Top: iPad Pro 9.7 inch, Bottom: iPad Air 2.]
C. Technical Specifications
Both the 9.7-inch and 12.9-inch iPad Pro feature internal hardware that puts them on on par with desktop-class machines, able to run software that was previously limited to non-mobile devices. But there are significant upgrades to the internals within the same form factor.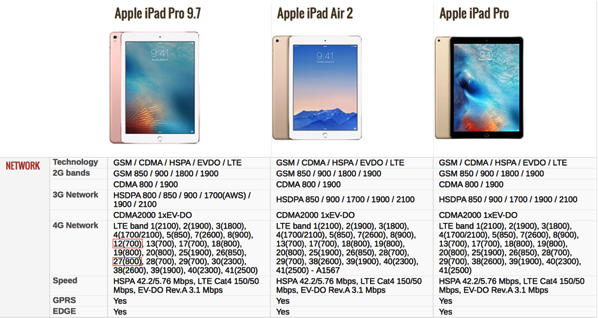 C. Comparison of iPad Pro 9.7 inch vs iPad Air 2
The Pro 9.7 inch is exactly the same size and weight as the Air 2. This means a footprint of 240 x 169.5mm, a thickness of 6.1mm and a weight of 437g (or 444g if you spec either iPad with a 4G SIM card tray).
1. iPad Pro 9.7 inch has a more powerful processor – The iPad Pro is powered by a 64-bit A9X chip with a built-in M9 motion coprocessor. The A9X in the 12.9-inch iPad Pro runs faster than the A9X in the 9.7-inch iPad Pro, but both are much more powerful than previous-generation iPads.  iPad 9.7 inch vs iPad 12.9 inch:
2. iPad Pro 9.7 inch has True Tone – This adapts the colour-tone of the screen based on the ambient light around you. It makes reading in bed or lower light a lot more comfortable.
3. iPad Pro 9.7 inch has better cameras – it has the same front and rear facing cameras as the iPhone 6S. With the updated camera, the 9.7-inch iPad Pro can capture Live Photos and 4K video at 30 fps. has the best camera of any iPad to date, at 12 megapixels and, for the first time, it has a flash. The front camera has a 5MP sensor, also impressive for a tablet, and uses 'retina flash' (a flash of white from the screen) to help illuminate your face.
Image 1 taken by iPad Pro 9.7 inch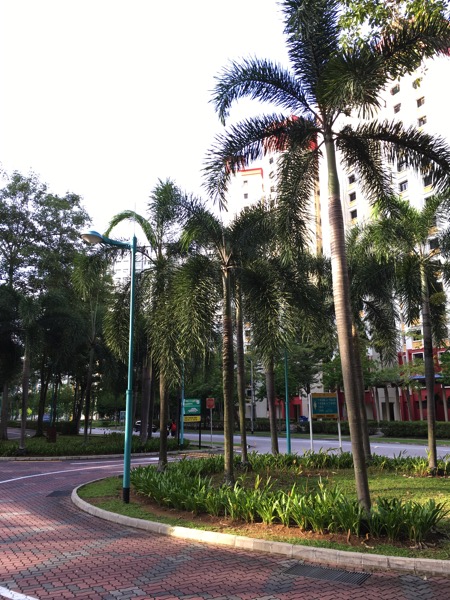 Image 2 taken by iPad Pro 12.9 inch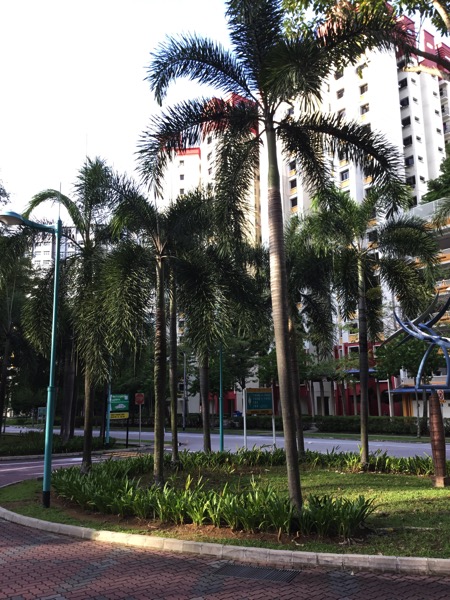 Image 3 taken by iPad Air 2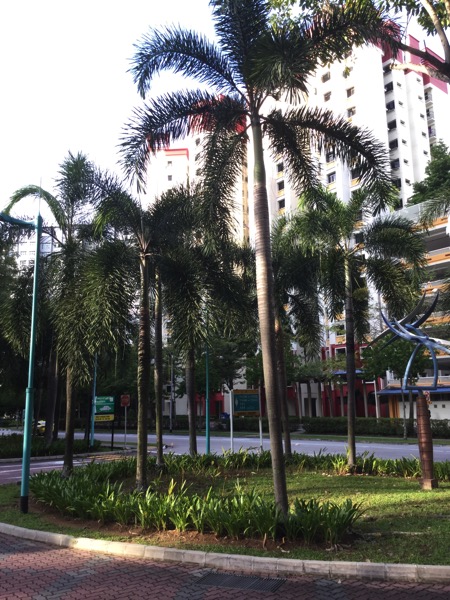 4. iPad Pro 9.7 Inch is as sharp, although with lower screen resolution – iPad Pro 9.7 inch (resolution of 2048 x 1536) has smaller and lower resolution screen but it retains the same pixels per inch (PPI) of the 12.9-inch variant resolution of 2732 x 2048 at 226 pixels per inch and that means it looks just as sharp
5. iPad Pro 9.7 inch comes with 4GB instead of 2GB of RAM – In day to day use this should not make much difference unless you do lots of video editing on the go Improvements for iPad Pro 9.7 inch vs iPad Air 2: a second port for connecting to a keyboard dock, and support for a new stylus called Apple Pencil.
6. iPad Pro 9.7 inch produces better stereo sound – It has the same four-speaker layout as its bigger brother.
7. iPad Pro 9.7 inch comes with a new Rose Gold colour option.
8. iPad Pro 9.7 inch supports more LTE bands – 12 and 27. It will be useful for those who reside or commute to Americas & Europe regions.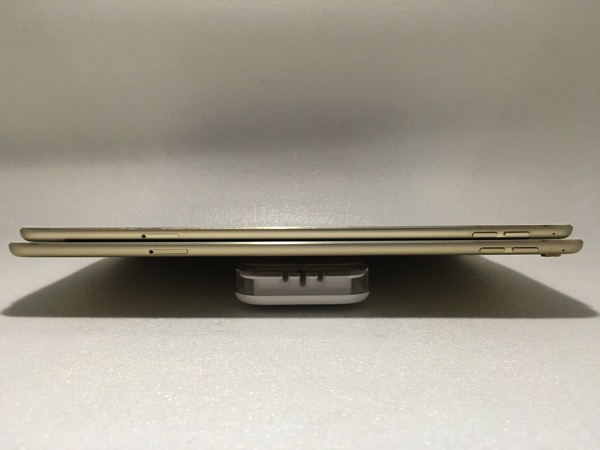 [Bottom: iPad Pro 9.7 inch, Top: iPad Air 2.]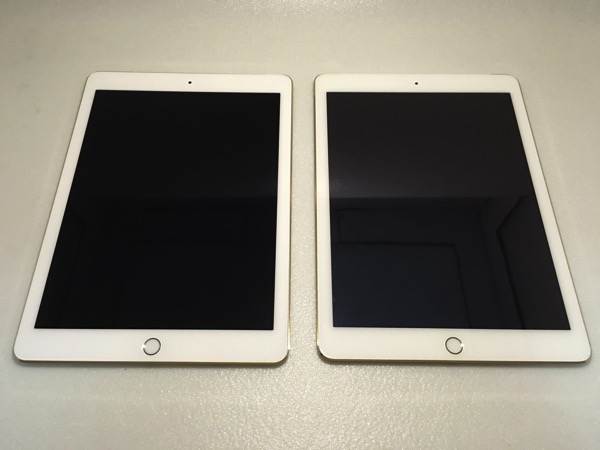 [Left: iPad Pro 9.7 inch, Right: iPad Air 2. Back View]
[Left: iPad Pro 9.7 inch, Right: iPad Air 2. Back View]
D. More about the Apple new True Tone feature
True Tone automatically adjusts the colour, brightness and temperature of the screen based on its environment. It does this to help save your eyes by measuring the light in the rest of the room (or outdoors) with four-channel ambient light sensors, then mimicking this with the display. You can see the True Tone technology working as the light in the room changes and a lack of eye strain, even when using the iPad Pro for several hours at a time, suggests the system works.
The Pro produces 25% more colour saturation than the iPad Air 2 and uses the same, wide P3 colour gamut as the 5K Retina iMac. This, plus being 25% brighter and 40% less reflective, helps to make the iPad Pro a simply lovely device to use in any situation.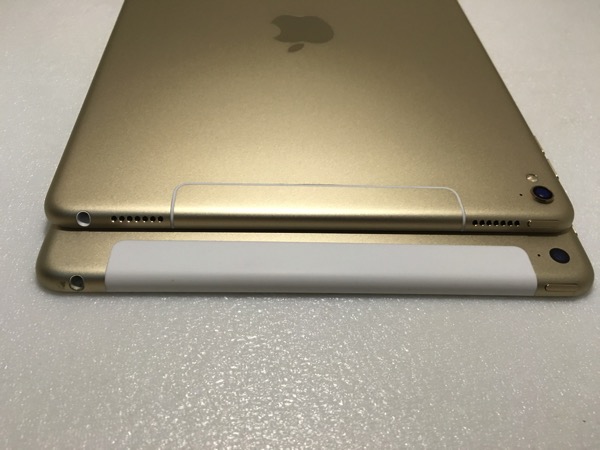 [Top: iPad Pro 9.7 inch, Bottom: iPad Air 2. No more unsightly white panel housing the internal antennas]
In summary, if you are looking at a speedier set with better camera quality and planning for more work productivity using Smart Keyboard / Apple Pencil / Multi-tasking, now this is time to consider an upgrade to this new Apple iPad Pro 9.7 inch. Having tried the bigger cousin, it is a definitely much more usable and convenient size than the jumbo 12.9 inch iPad Pro.
Read other related posts:
Follow us on:



Share this article on: