Bluesmart prides itself as the worldís first smart, connected luggage. In 2014, Bluesmart raised US$2.1million in Indiegogo during a three-month crowdfunding campaign to manufacture this innovative product.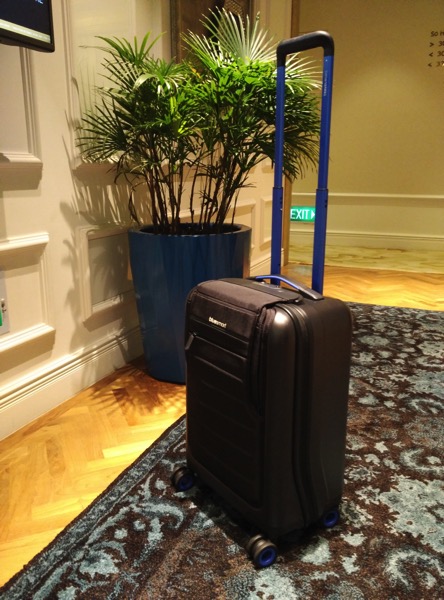 It is a compact, moderately durable four-wheeled bag with more technology than any other normal carry-on but with a price close to premium Rimowa, at US$399. But essentially, you will be getting these whole slew of cool features:
a. An app-controlled digital lock (which is also TSA approved and a pair of keys for manual unlock)
b. Two USB ports (to charge portable gadgets)
c. GPS tracking with SIM coverage in 100+ countries
d. Proximity alerts to notify you if you leave your bag behind
e. A built-in scale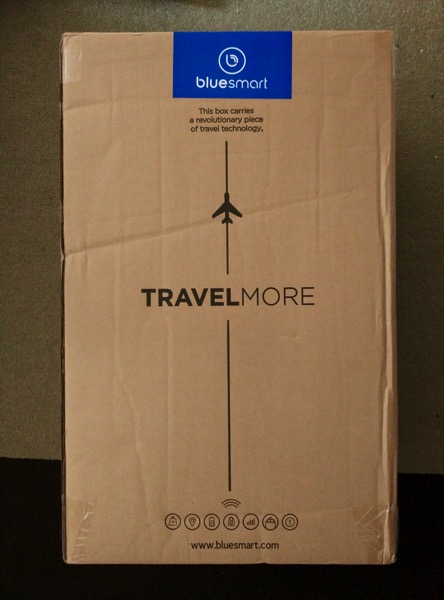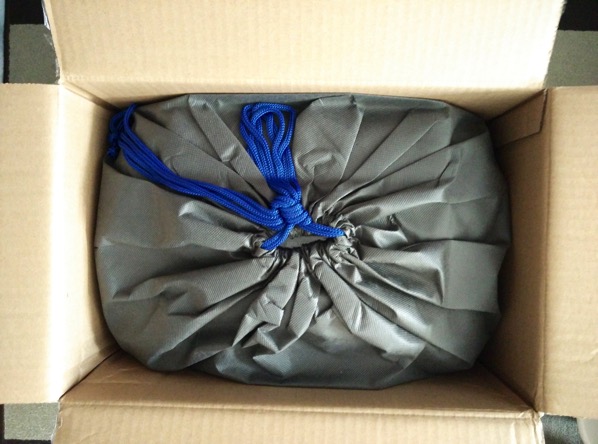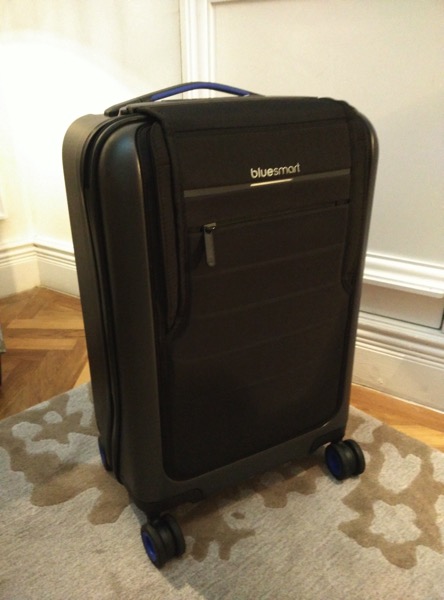 From the initial unboxing, the design of Bluesmart is clean and stylish. The shell is a solid piece of plastic with a soft front compartment. The wheels lining are too thin for my liking and may not last for prolonged rugged terrain usage. Getting wheels replacement might not be so straightforward without any local service centre within the residing country.
On the form factor, Bluesmart do fit in the overhead compartment. I have last tested it on Tiger Airway (Singapore budget airline) and it fitted perfectly well. The bag measures 22.4 inches high, 14.4 inches wide and 9.8 inches deep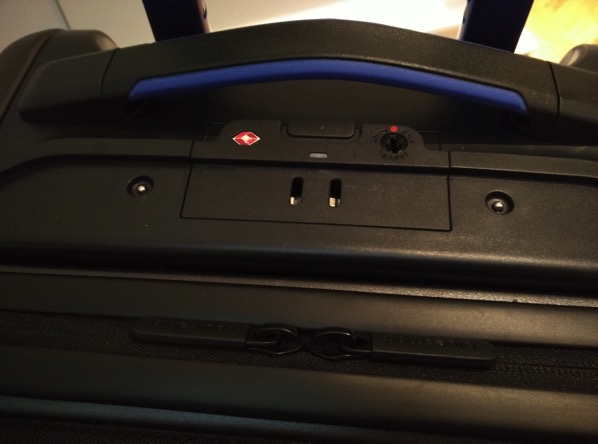 Much of the smart interactions between the Bluesmart and your iPhone or Android device involves making use of a special app. With this app you can control a variety of the carry-onís features, including locking/unlocking its integrated TSA-approved lock, giving you its current overall weight when you pull up on the handle to activate its built-in digital scale, tracking its location globally through a GPS module tucked into it and providing real time trip reports with multiple data points.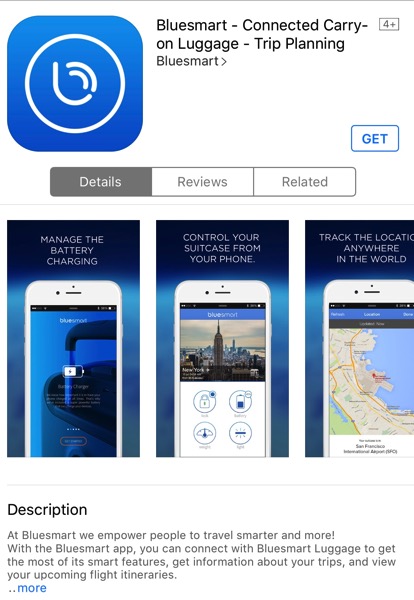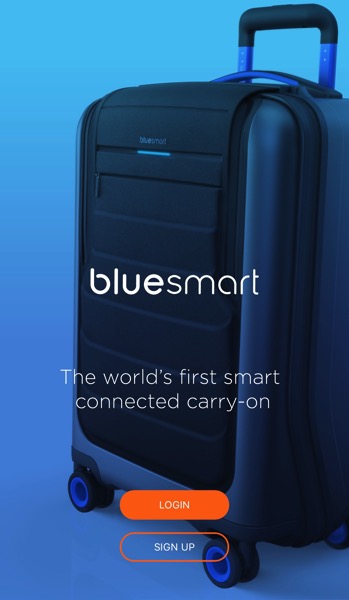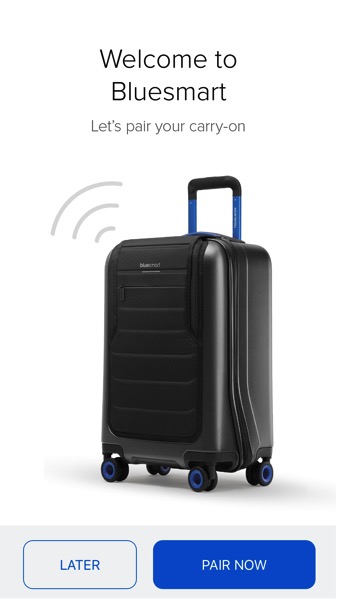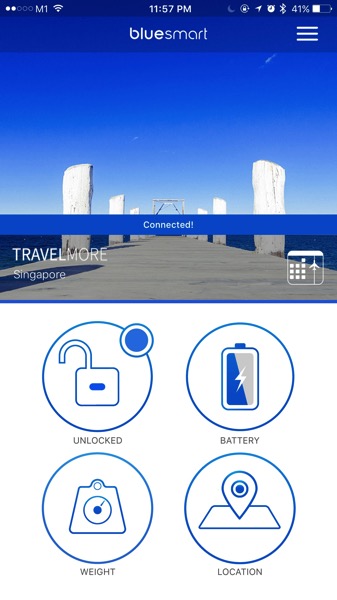 In addition, the Bluesmart has built into it a number of security features that work in part with the app to make sure you don't leave it behind. These include proximity distance alerts, the ability to find the hand luggage with the help of a proximity map and automatically locking when you are away from it.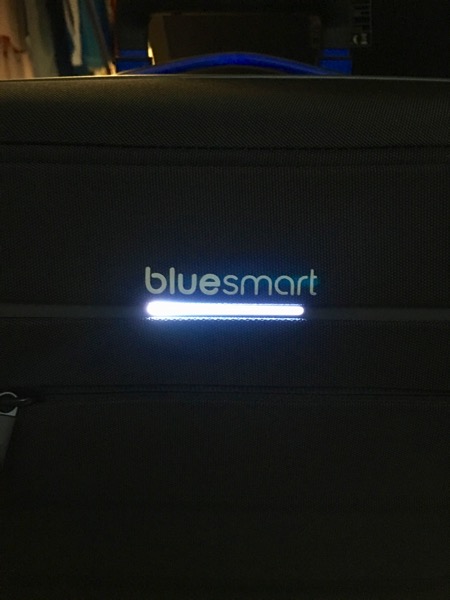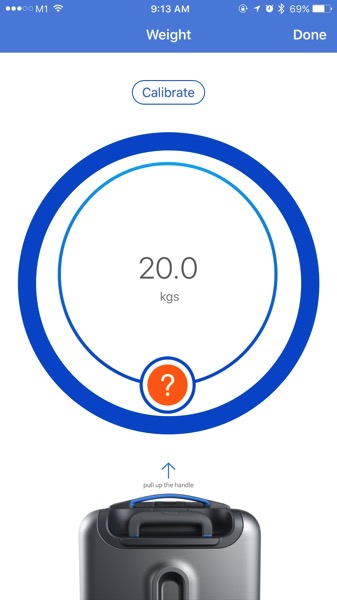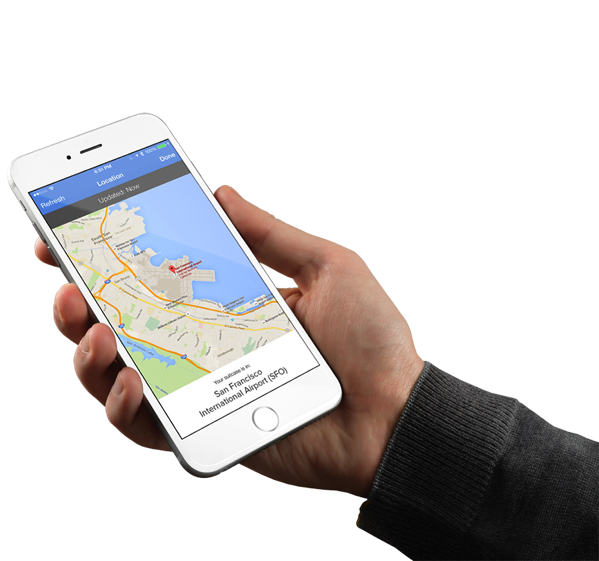 Although one of the attraction point is the laptop storage compartment in the front, the space can be very limited once you have filled up the inside luggage compartments.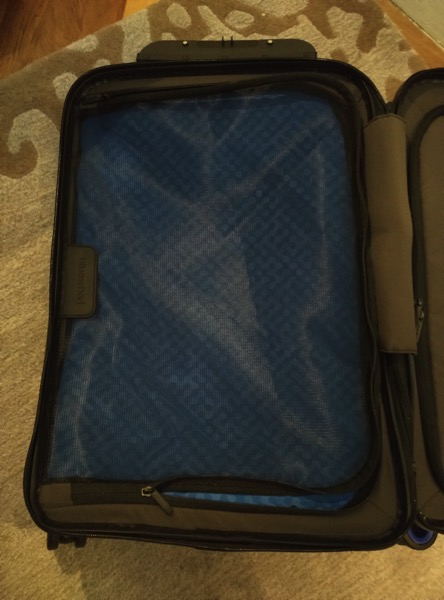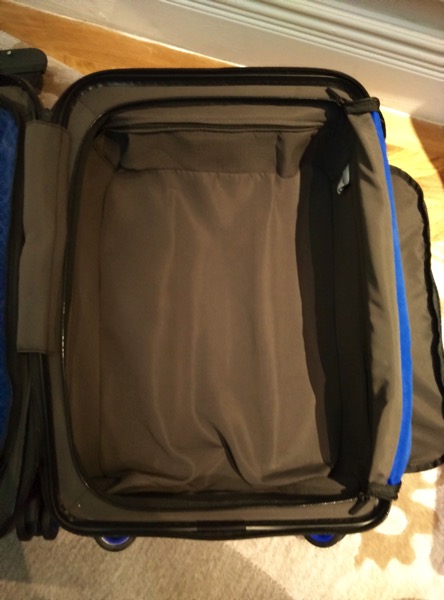 A fully filled inner compartment puts pressure on the front pocket, making it very difficult to slide in my iPad Pro, not to mention any thick reading materials. This is definitely a disappointment since the rest of the features are well thought through except this key one.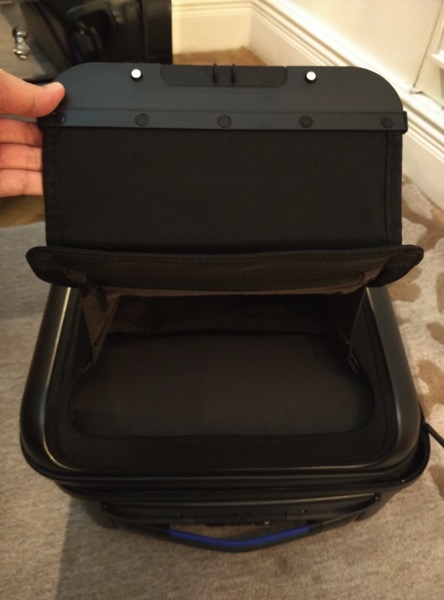 For power lasting trips, there are two USB ports – one in the front compartment (perfect for charging a phone or tablet) and a second below the handle. In total, you have 10,000 mAh of capacity, which Bluesmart says is enough to charge an iPhone six times. But one needs to keep in mind that this same battery needs to power the bagís tech features, including the digital lock, luggage scale and GPS tracking.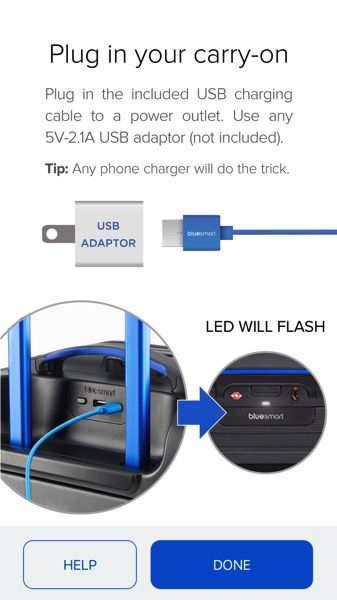 PROS
a. All in one important features you need for travelling with your luggage. No need to carry add on items/gadgets
b. Provide emergency power source when you really need it
c. A life savior to avoid losing your luggage, especially there are important items in it.
d. Sleek & simple design
CONS
a. Very cramped front compartment when the inner compartments are filled
b. Pricey for a typical built & material used
c. After sales service replacement could be an issue with long term wear & tear as there are no service centres out of United States.
Though the smart luggage will initially excite professional business travellers, the high price tag may trigger one to think twice. If you need a more spacious and durable luggage, Bluesmart may not be your best bet. Nevertheless, Bluesmart is definitely one good smart innovation in the travel industry.
Read other related posts:
Follow us on:



Share this article on: