Earlier this week (19th Apr 2016), Apple announced that the mobile payment and digital wallet service – Apple Pay is now available in Singapore. Singapore is the first country in Asia even though it has been close to 2 years since Apple Pay was launched during the WWDC back in 2014. Apart from Singapore, Apple Pay service is also available in US, UK, Canada, China and Australia.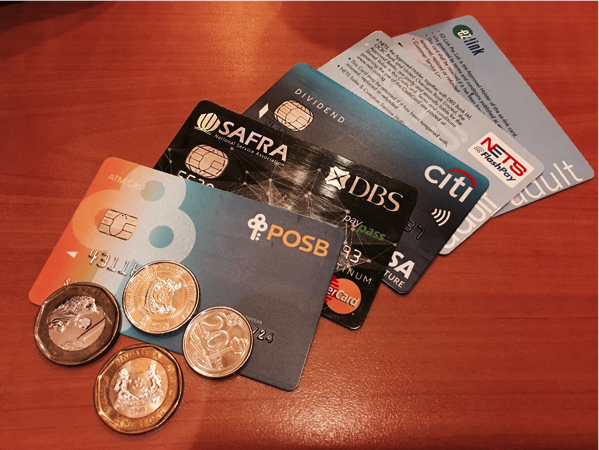 Apple Pay allows Apple devices to communicate wirelessly with point of sale systems using a near field communication (NFC) antenna. Within the phone, there is a "dedicated chip that stores encrypted payment information" (known as the Secure Element) and all access are controlled via Apple's Touch ID and Wallet App.
All these points to the impending death of hard cash, physical credit cards and even to existing contactless payment mode such as FlashPay (NETS), PayWave (Visa), Ezlink, PayPass (Mastercard) etc.
Setting up Apple Pay using Wallet App in iPhone device:
To set up Apple Pay on an iPhone, open the Wallet app on iOS 9 and tap the plus (+) icon in the top right corner to begin, then follow the prompts. To add a debit card to the Apple Watch, go to the Apple Watch app on iPhone and look for the Wallet & Apple Pay section, then Add Credit or Debit Card section.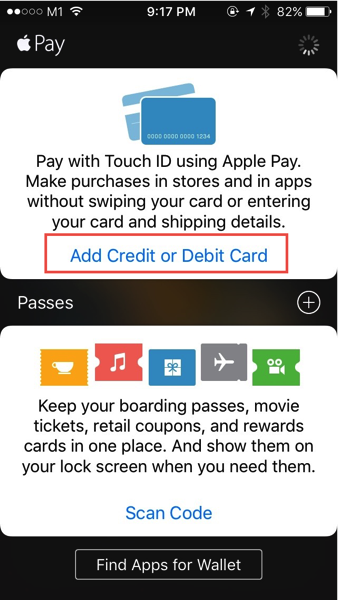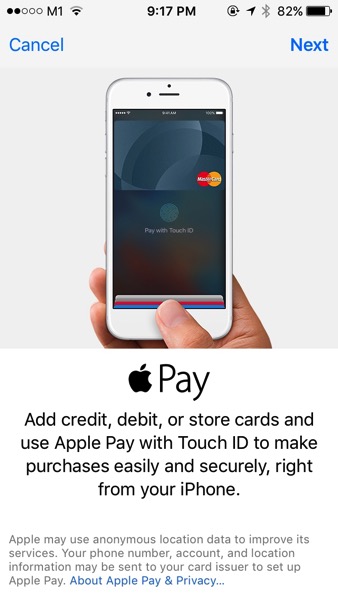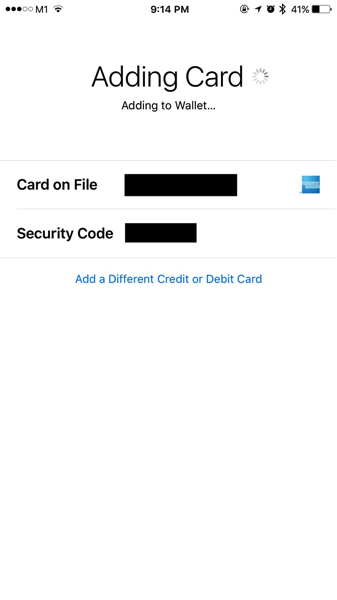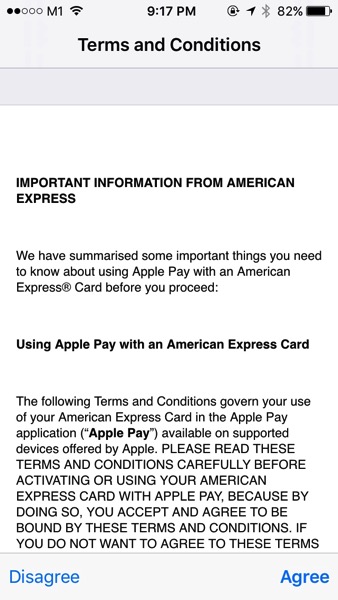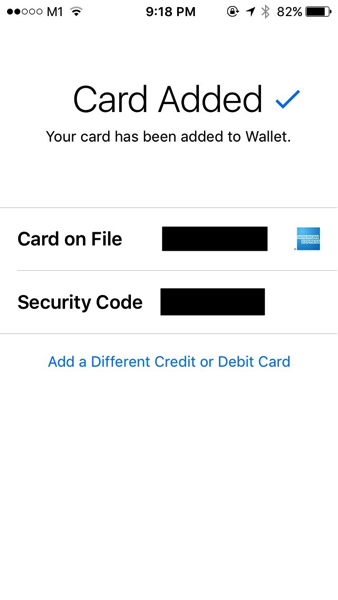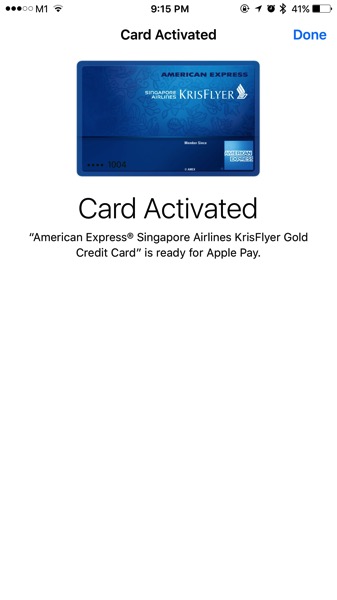 First hand experience at Starbucks using Apple Pay
With my Wallet setup with an American Express Credit Card, I decided to head into a Starbucks retail store to give this new digital payment a shot.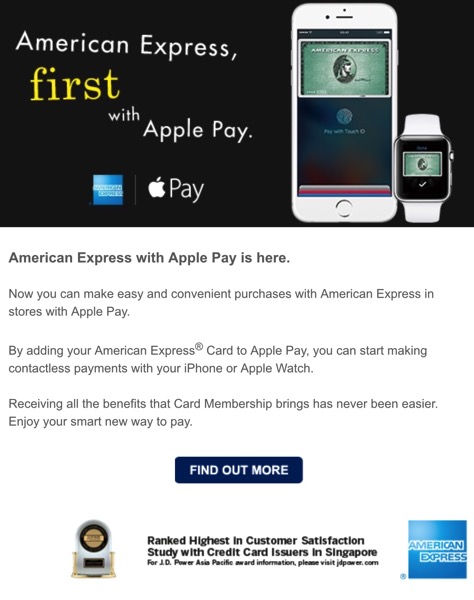 Apple Pay rides on the same NFC contactless payment scanner with prominent 'Apple Pay' logo together with a slew of other contactless payment options.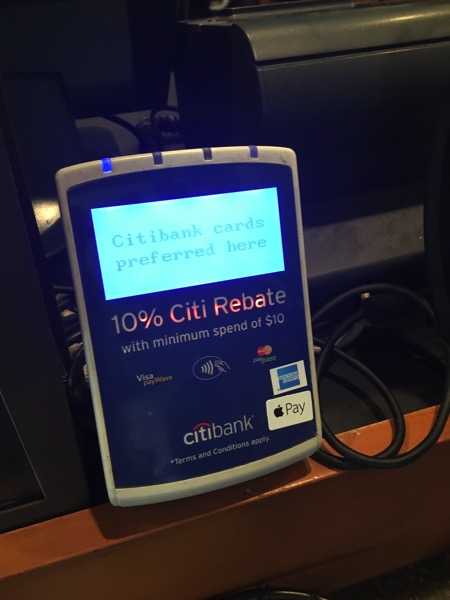 The process is surprisingly fast & straightforward. Whip out the phone, load the Wallet App and confirm the payment via TouchID. The payment was completed in within 2 seconds – no wallets, no cards.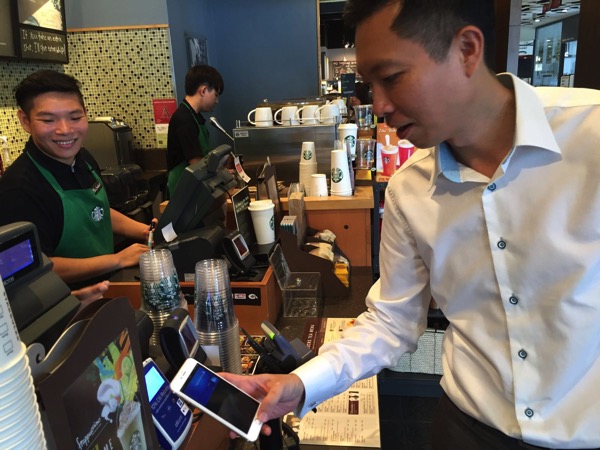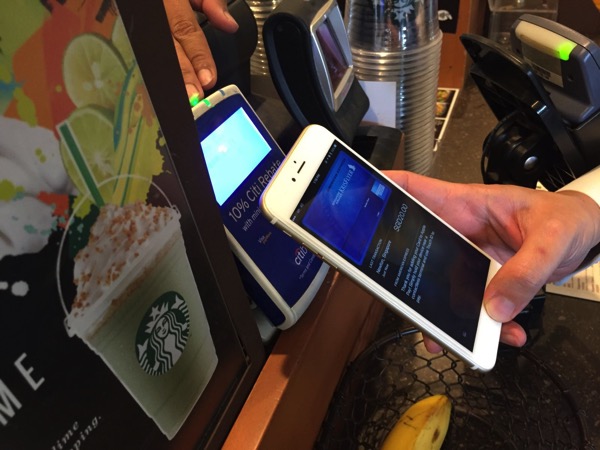 Compatibility 
Apple Pay service is compatible with the iPhone 6, 6 Plus, 6S and 6S Plus, iPhone SE, iPad Air 2 and the Apple Watch.
Users with iPhone 5, 5C, 5S, 6, 6 Plus, 6S, 6S Plus, and iPhone SE can use the service through an Apple Watch but using the less secured passcode.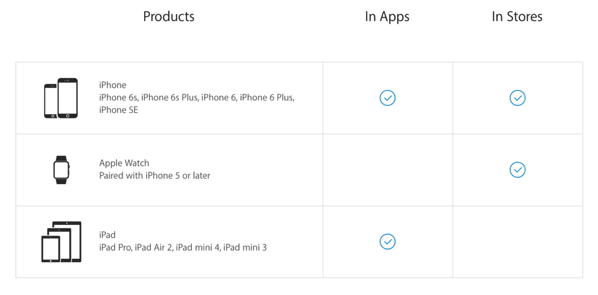 Supportability (Financial Institutions and Merchants)
For the moment, Apple Pay is currently open for card holders of American Express. In the pipeline, Apple will expand its reach to Development Bank of Singapore, United Overseas Bank, and Standard Chartered Bank credit and debit users. Also, Apple thrives to extend the service to several retail merchandises and apps. I would have hope Apple Pay would be extended to transport services and the usage will be even more convenient.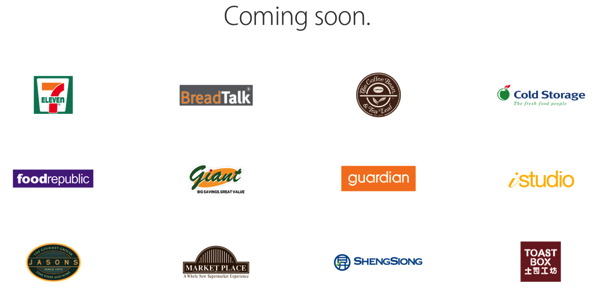 With Apple Pay, Apple is advocating for a 'safer' and 'easier' way of banking and paying for products. How will this eventually disrupt the existing payment flows and traditional payment gateways? I guess it would be clearer once the adoption of Apple Pay goes mainstream. For now, it does help to cut down a few more cards in my wallet.
Read other related posts:
Follow us on:



Share this article on: