Singapore Airlines has always been my preferred choice of airline regardless whether it is for leisure or business travel. Similar to other airlines, one can accumulate KrisFlyer miles for full or partial redemptions of SQ flight tickets. But which credit cards will let you accumulate the mileage as fast as you can?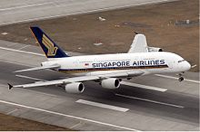 In this simple modelling, the fundamental assumption is to aggregate most (or all) of your credit card expenditure to one card.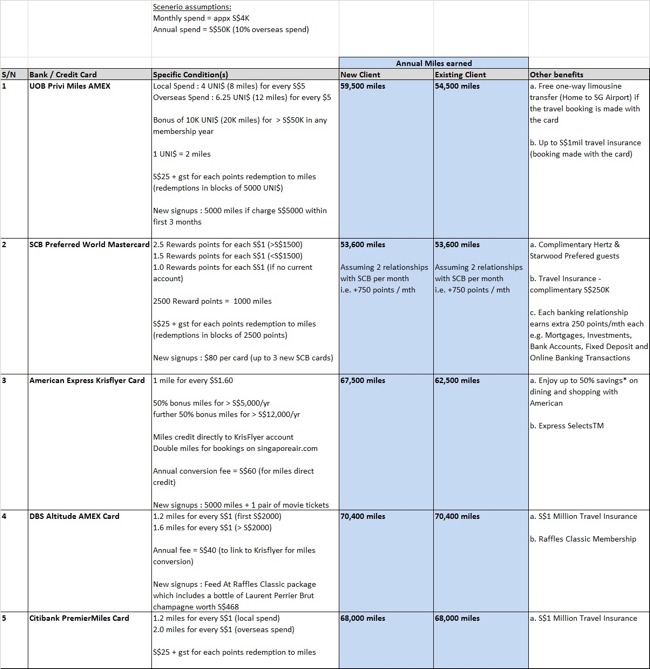 From the above tabulation, both American Express Krisflyer Card and DBS Altitude Card offers good accumulation. But the latter is strongly discourage if the monthly spending amount is not consistent (i.e. if it falls below S$2K, the miles earning rate will fall significantly). The former will offer a less stringent requirement but offers no alternative conversions i.e. it it most suitable if one is only interested in KF miles.
Surprisingly, SCB which recently promotes its 360 Rewards Points faired palely in mileage earning.
For more up-to-date information, please refer to the respective bank website.
Read other related posts:
Follow us on:



Share this article on: