Will the residential property prices cool further in coming quarters? Some of the key characteristics are common the past period (1998) and upcoming year (2011-2012):
– Rising supply and increased proportion of private units composition
– Increase unsold new launches
– When URA Private Residential Price Index is at high
There are other cooling measures which are only present in current period, specifically introduced by the government. All these will collectively further dampen the prices in upcoming months. The situation will be worsen if the economy does not pick up as fast as anticipated by the market especially if there are further political or environmental shocks.
PIC 1 : Residential Supply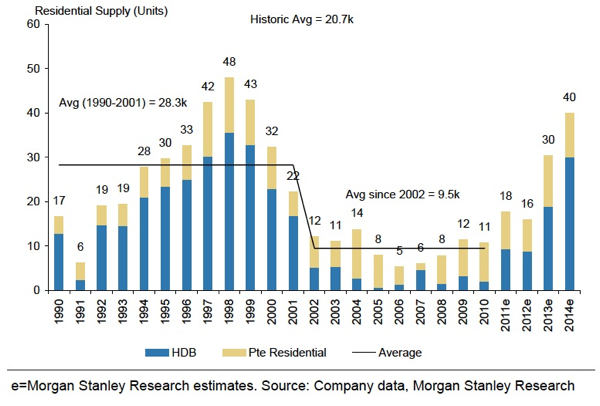 PIC 2: Unsold newly launched Units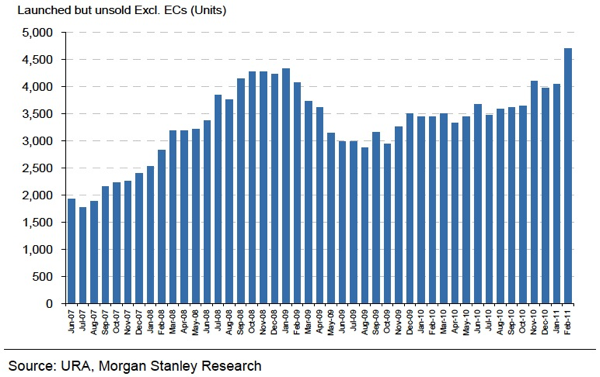 PIC 3: URA Private Residential Price Index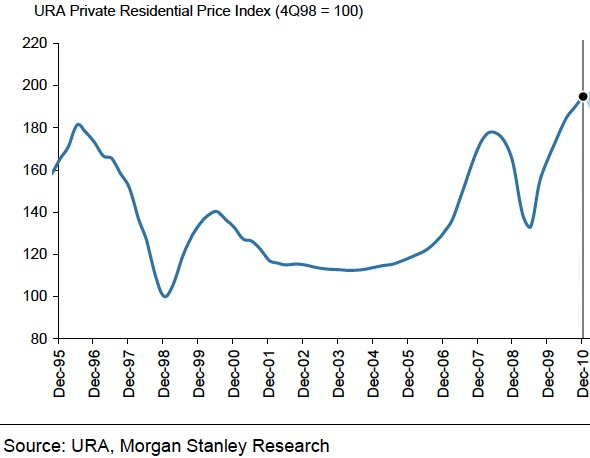 Read other related posts:
Follow us on:



Share this article on: