Macau is located on the southeastern coast of China. Macau is derived from the name of a Chinese goddess, popular with seafarers and fishermen, known as A-Ma.
The city of Macau is built on the peninsula; two main bridges of 2.5 kms (Sai Van Bridge) and 4.5 kms (Bridge of Friendship), linking it to its nearest island of Taipa, which in turn is joined to Coloane by a 2.2 km-long causeway. The latest bridge was built across the middle of the two – Macau Taipa Bridge and it is now the fastest route into the heart of Macau Peninsula.
At the extreme northern end of the peninsula, on a narrow isthmus, is the imposing gateway (Portas do Cerco, or Border Gate), which leads to the Zhuhai and Zhongshan areas of China.
Within Macau, there are neon-lit casinos to dusky markets, cobbled streets to modern cafés and Baroque churches to Art Deco buildings – there's a wonderful mix of East and West in Macau.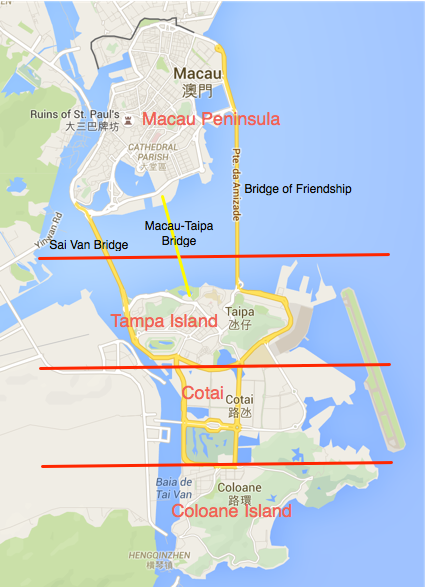 Here are 10 food/venue highlights which you may want to consider within your next Macau trip itinerary:
1. Senado Square [at Macau Peninsula]
Senado Square (Largo do Senado) is a public square in Macau. This is one of the four largest squares in Macau There are shopping centers and traditional Chinese restaurants around the square. Fashion clothes, famous snacks and the scenic environment make it a famous attraction.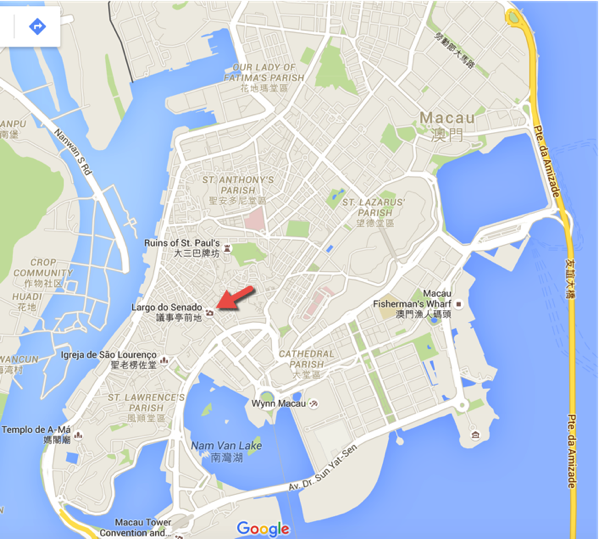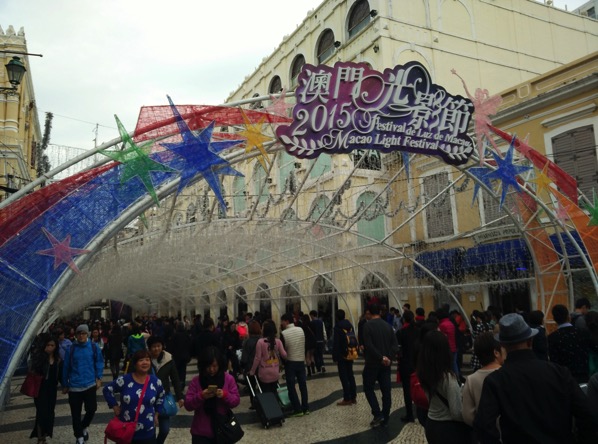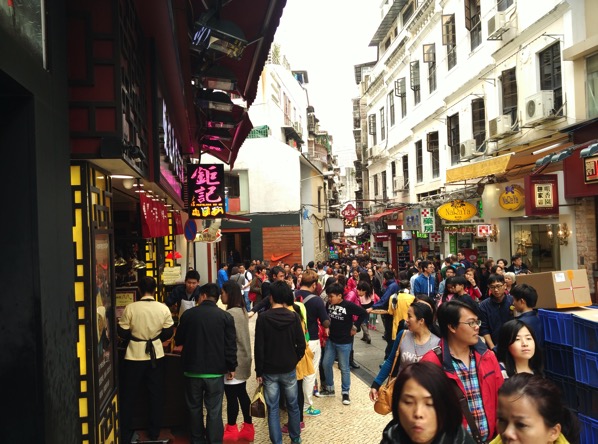 St Dominic Church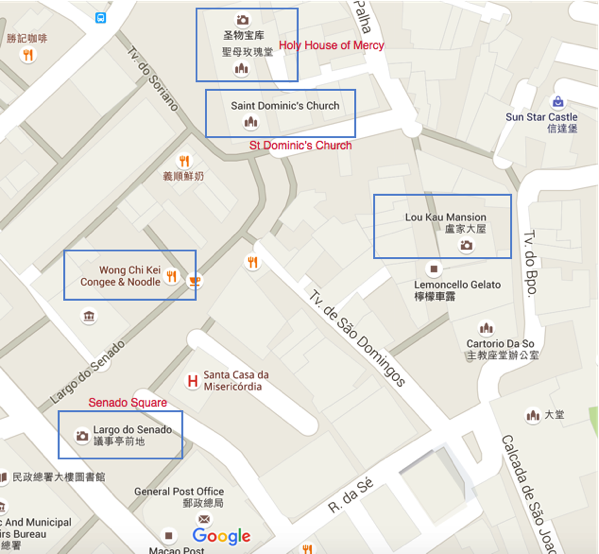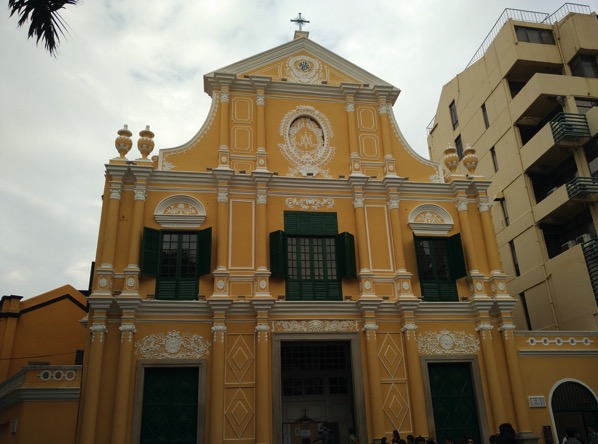 2. Ruins of St Paul's [at Macau Peninsula]
Walk to north of the St Dominic church and you will arrive at the Ruínas de S. Paulo (Ruins of St. Paul's). This is the most famous landmark in Macau. The original 1602 church was destroyed by fire in 1835 but is still considered a symbol of Macau. The crypt houses an underground religious museum.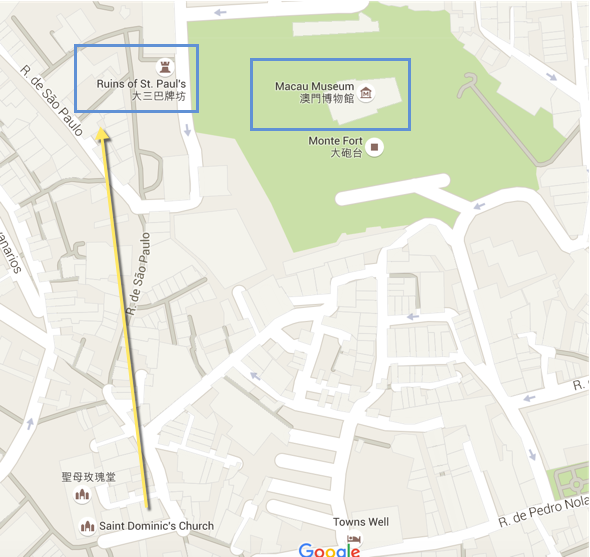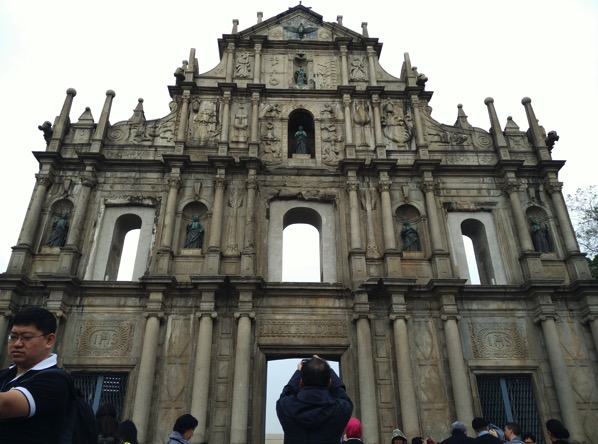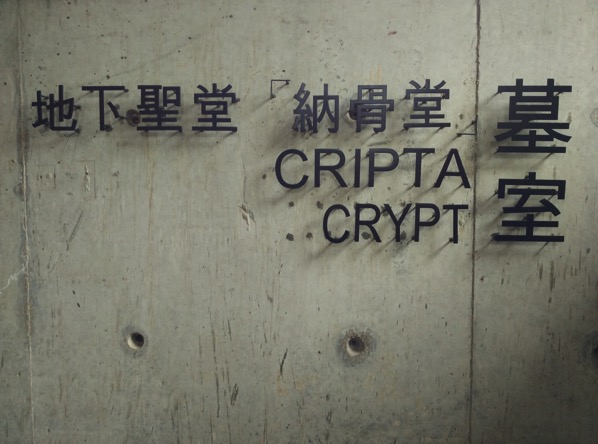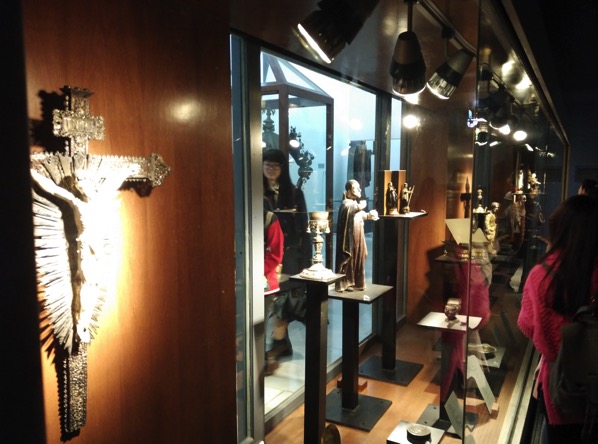 3. Macau Museum [at Macau Peninsula] Right at the east of the Ruínas de S. Paulo is the Museu de Macau (Macau Museum), in which historical relics of Macau are exhibited.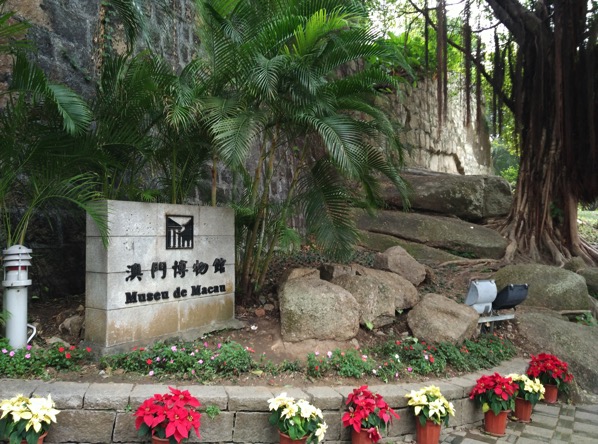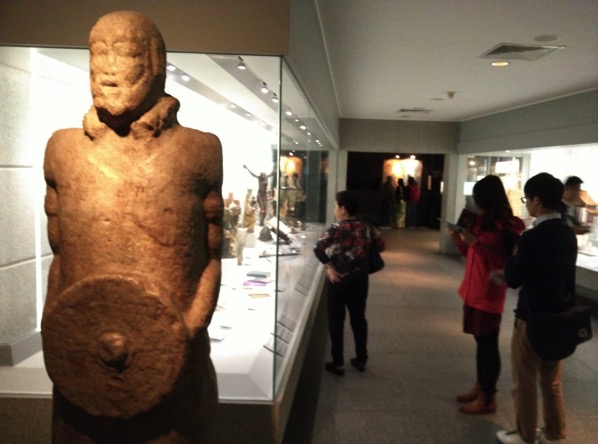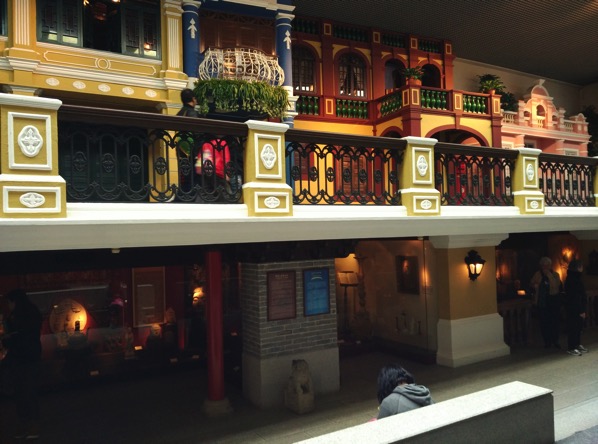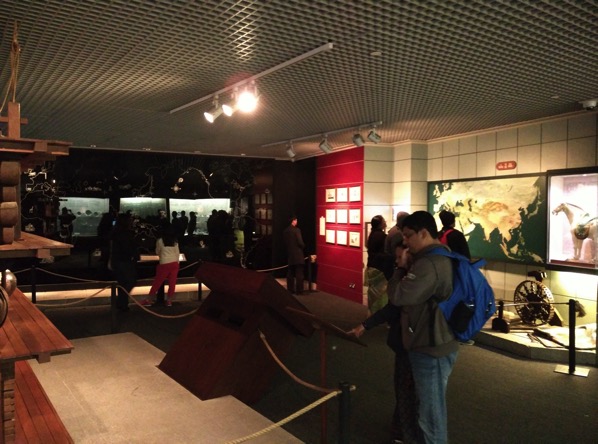 Splendid view at the top of the fortress area at the top of the museum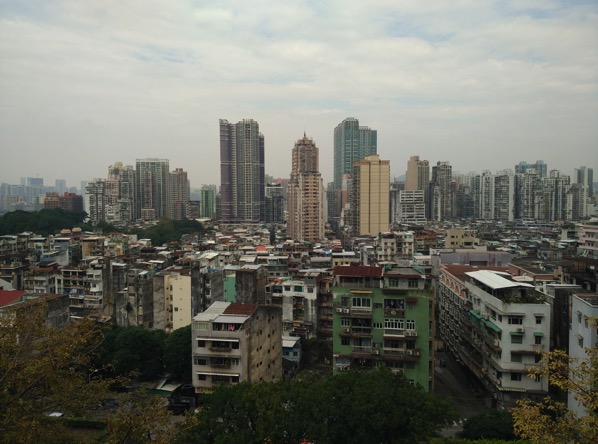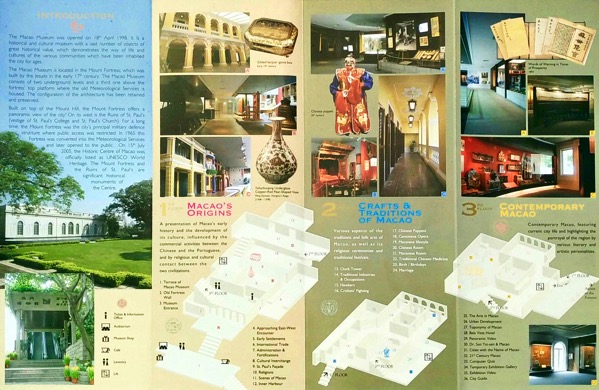 4. Angela's Cafe [at Macau Peninsula]
After a long walk around Ruins of St Paul's and Macau Museum, one can stop by a cosy cafe right at the exit of the museum. They serve pretty nice coffee and several interesting tea time favourites.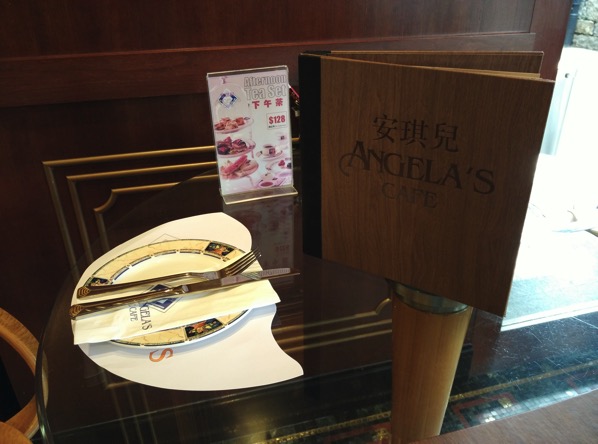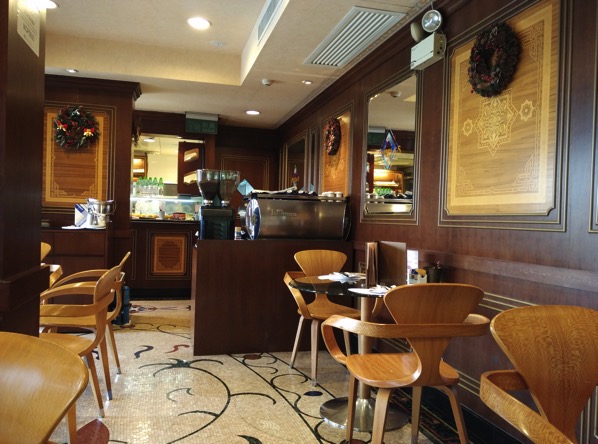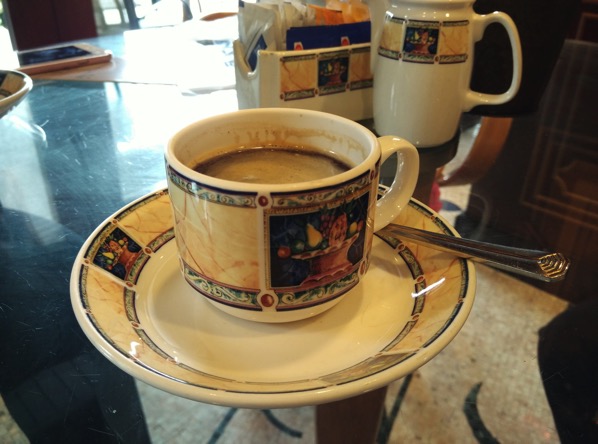 Click to download the Angela's Cafe Food Menu
5. Wong Chi Kei [at Macau Peninsula]
Wong Chi Kei is has a good long history and it is definitely a food spot not to be missed in Macau. The founder learned secrets of noodle-making from a master in Canton in the 1940s, and started his own shops.
Those bamboo-pressed noodles is springly and very thin, much thinner than our local wanton noodles here. Served with those big and juicy dumplings, this dish is one heavenly mix.
The restaurant also serves congee which is really thick and creamy with a strong rice aroma. Other specialties include deep-fried wantans, noodles with beef brisket etc.
Location : No.51 Ruya Cinco de Outubro, Macau, China
Contact : 853-28922271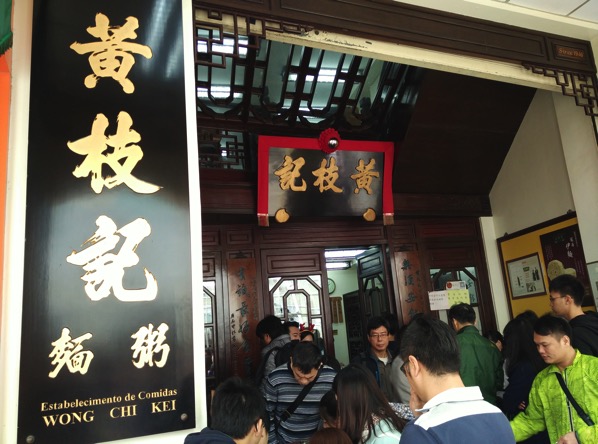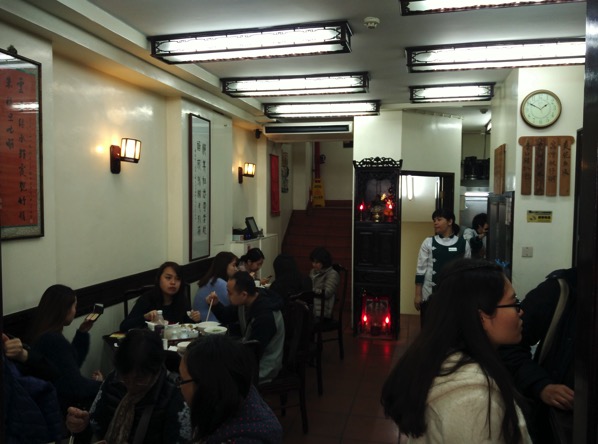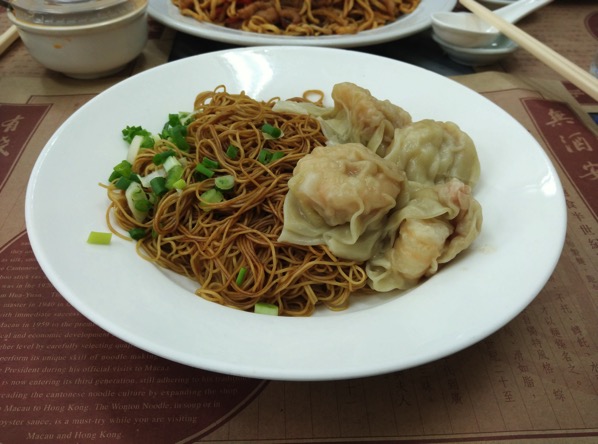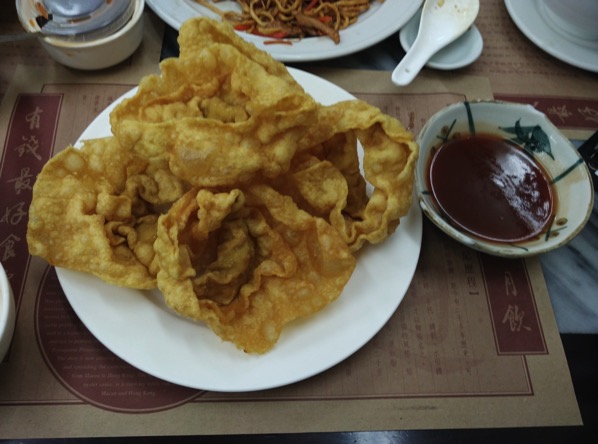 Click to download the Wong Chi Kei Food Menu
6. Taipa Village [at Taipa]
Taipa Village, one of the best of Macau attractions, is where the original community of Taipa Island started from, and one of only two traditional "villages" that still exist in Macau. It's a small cluster of narrow lanes and alleys, with old colonial houses along them, painted in hues of yellow, blue, and green. As you walk along the pedestrian-only alleys, you can be greeted by many local shops selling a range of food and products. If you are staying at Galaxy Hotel, it is only a mere 10 mins walk from the hotel. There is even a Flea market during festive period and weekends.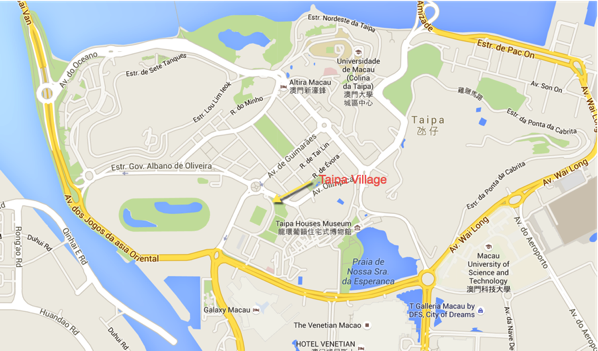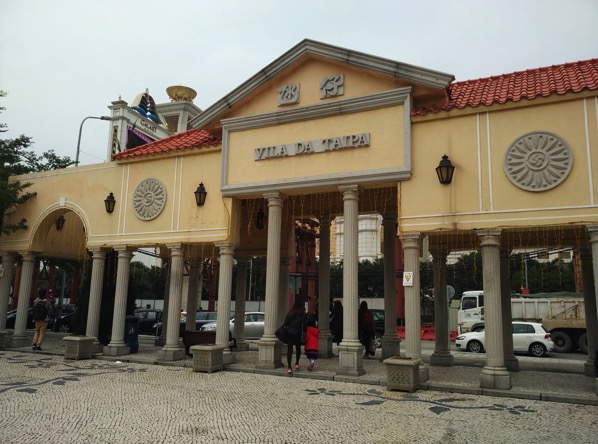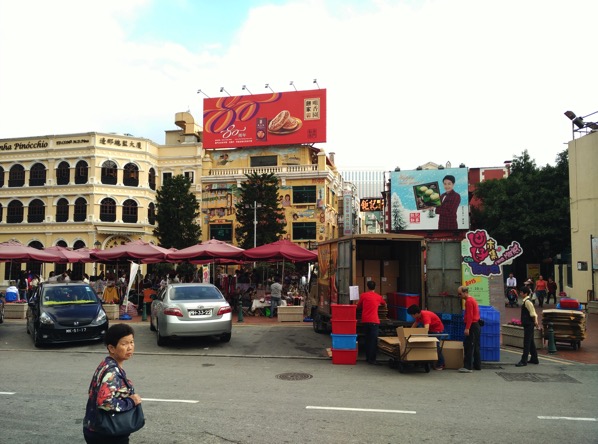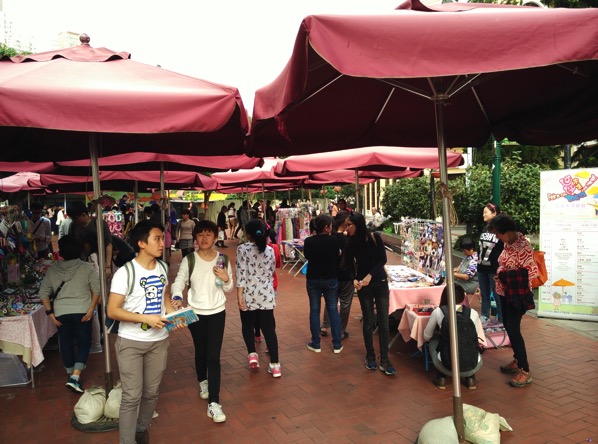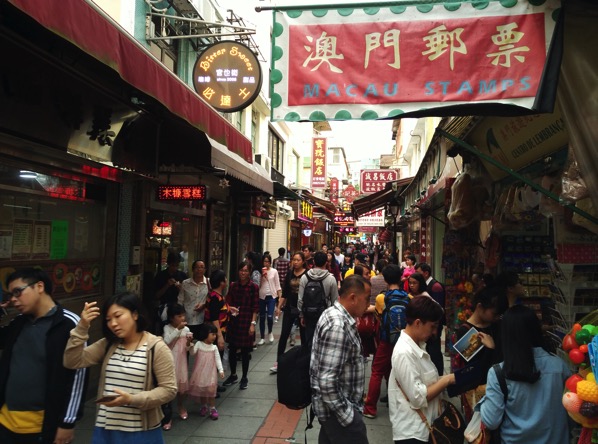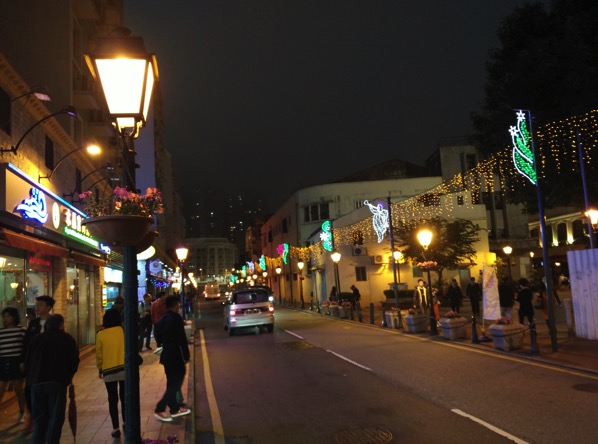 7. Seng Cheong Restaurant [at Taipa]
This restaurant is a must-visit for everyone from tourists to celebrities. All of them come for the signature dish of water crab porridge. When entering the restaurant, you will see all guests are too busy eating. Generous amount of crabs soaked in the very smooth and fragrant porridge. The crab was sweet, fresh and fleshy. According to shop, the porridge was cooked by boiling it with three different types of crab : 膏蟹, 肉蟹 and 水蟹, giving it it's rich crab flavor.
Address: 28-30 Cunha, Taipa
Phone:+853 2882 5323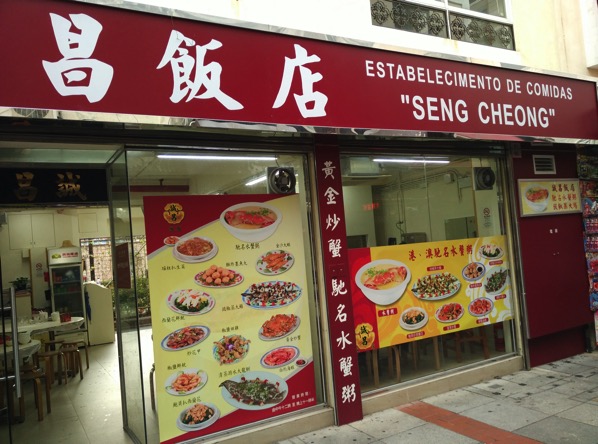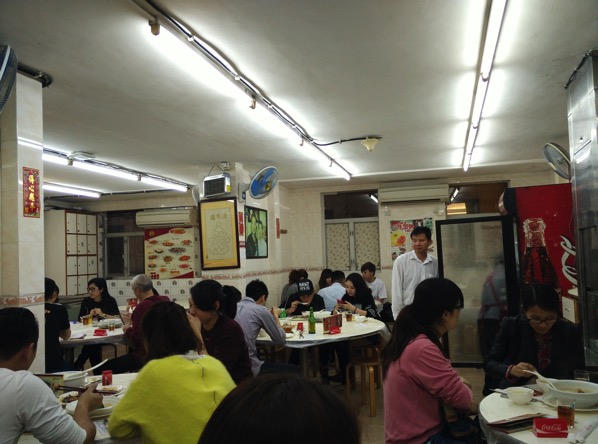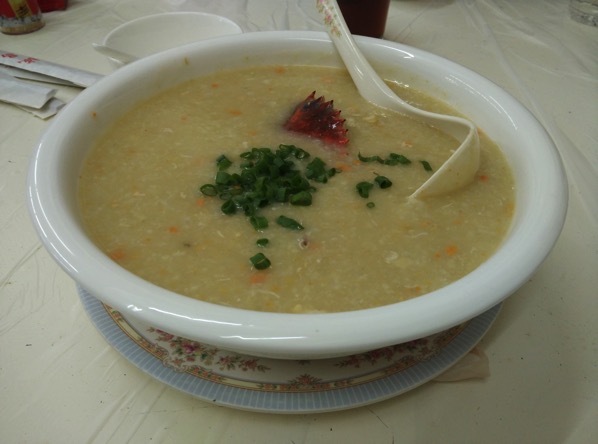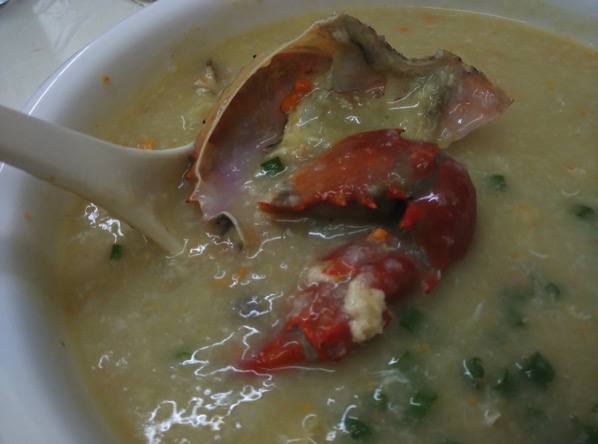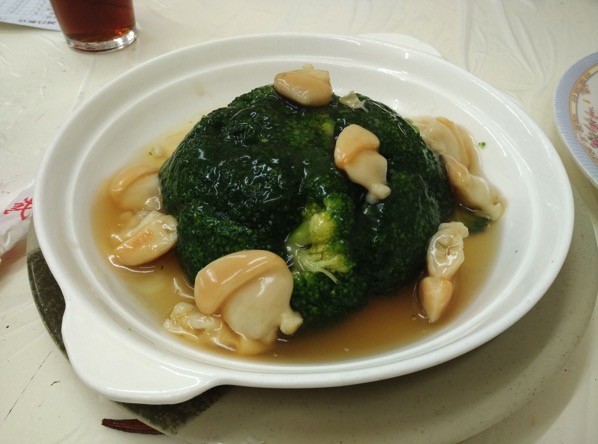 Click to download the Seng Cheong Food Menu
8. A Petisqueira Portuguese Restaurant [at Taipa]
This restaurant located in the Taipa district. The gingham tablecloths and the black-and-white tiled floor give a decidedly Mediterranean feel to A Petisqueira. There is a stag's head mounted on the wall opposite the entrance. Once again, the diners were knocking back sangria or glasses of wine, and there was a convivial air. Portuguese cuisine served in a friendly, unpretentious atmosphere. Authentic dishes include bacalhau prepared in five different ways, and fried clams. We have tried a variety of dishes and they were all splendid. It turned out that the simple loin grill was the highlight for the night. Be warned, the restaurant is very popular and it is almost impossible to walk in without any prior reservation made.
Address : Rua S. Joao No 15 C/D, Ilha Da Taipa
Tel: +853 2882 5354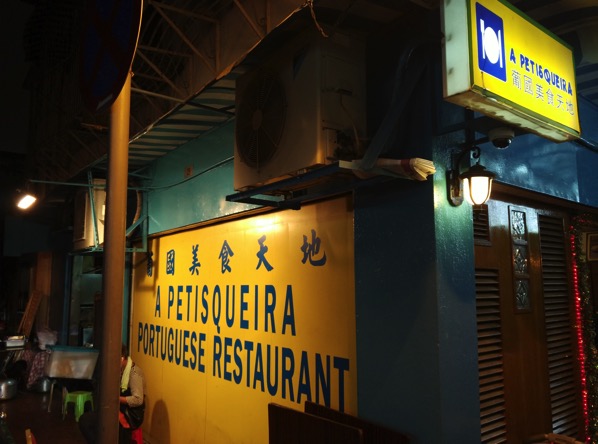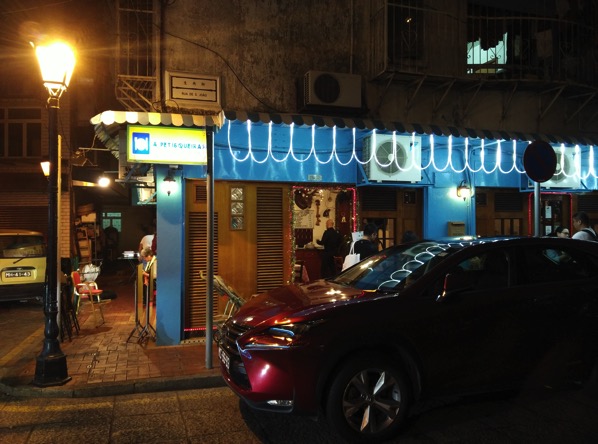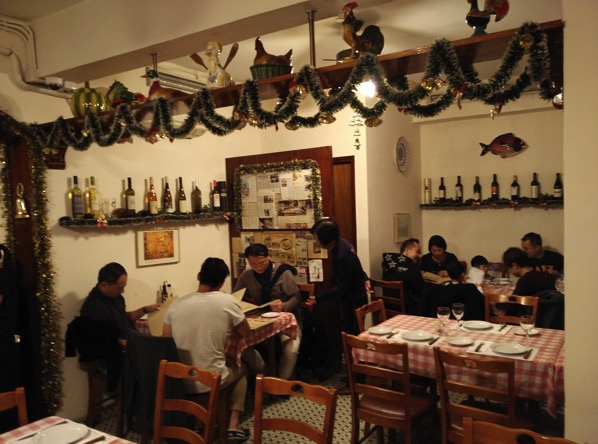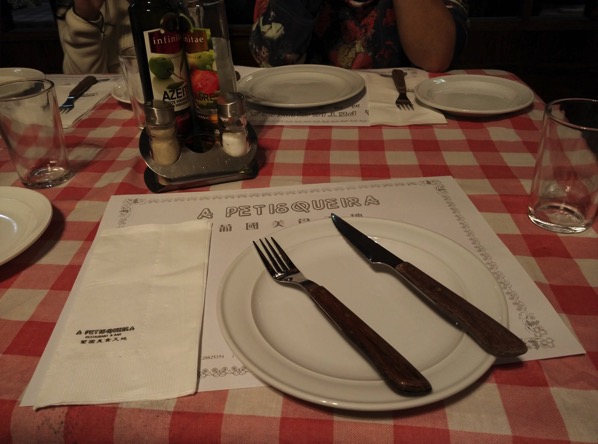 (Octopus Salad)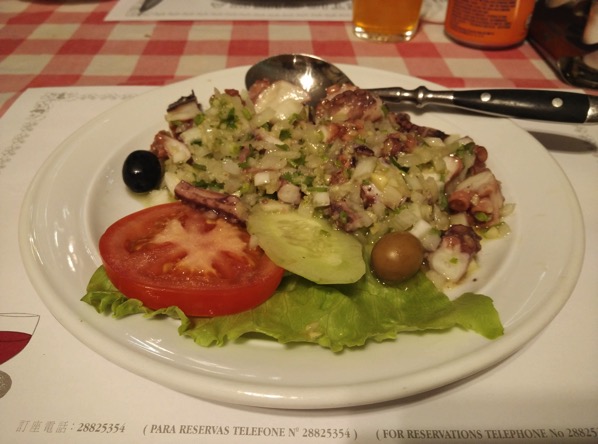 (Bread as Starter)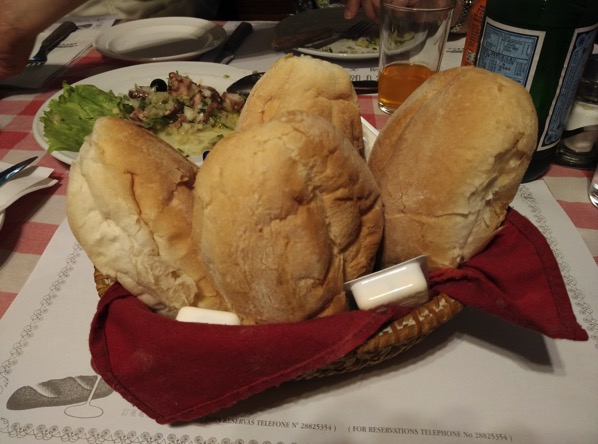 (Pork Loin Steak)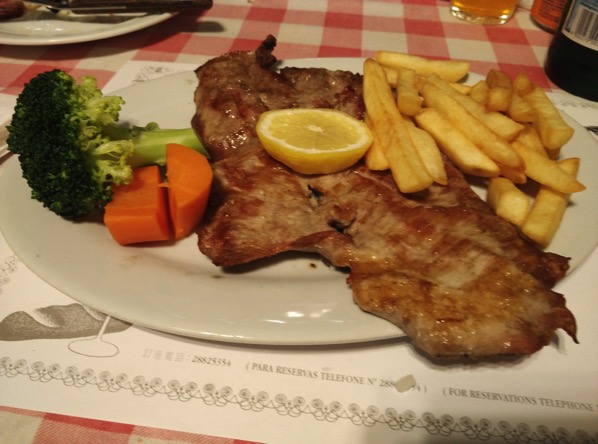 (Seafood Rice)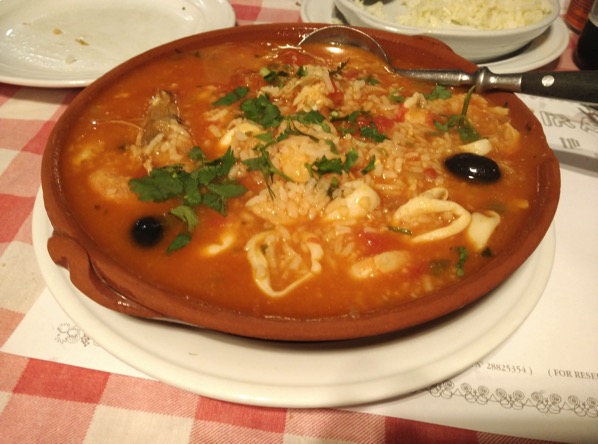 (Boiled CodFish head)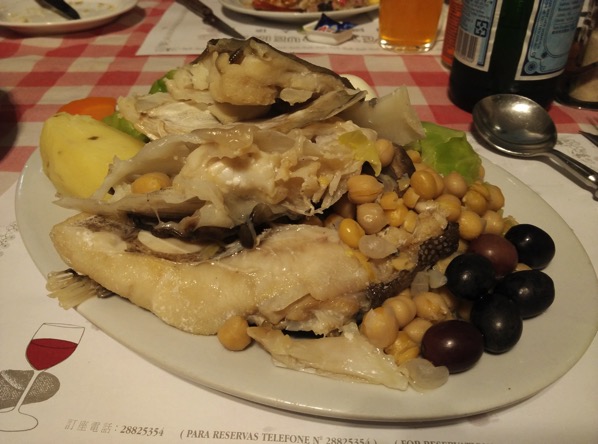 (Fried Clams)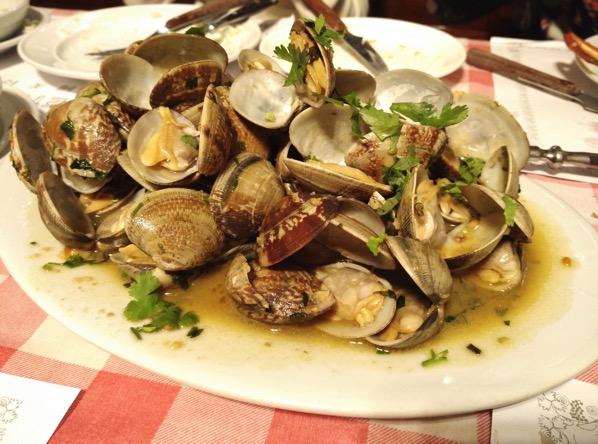 Click to download the A Petisqueira Portuguese Restaurant Food Menu
9. Lord Stow's Bakery
The Portuguese egg tarts at Lord Stow's Bakery are a truly iconic Macau treat. Englishman, Andrew Stow opened Lord Stow's Bakery, Macau in 1989. Andrew created his own recipe Egg Tart which became an edible icon for Macau, becoming famous throughout the world.   His delicious Egg Tarts are freshly baked, daily at Lord Stow's Bakery & Café. Personally, the filling is soft & smooth while the crust is not too hard nor flaky. Most importantly, they are cheap & good!
Location:870, Mask Street, Level 3, Shoppes at Venetian
Tel: +853 2886 6889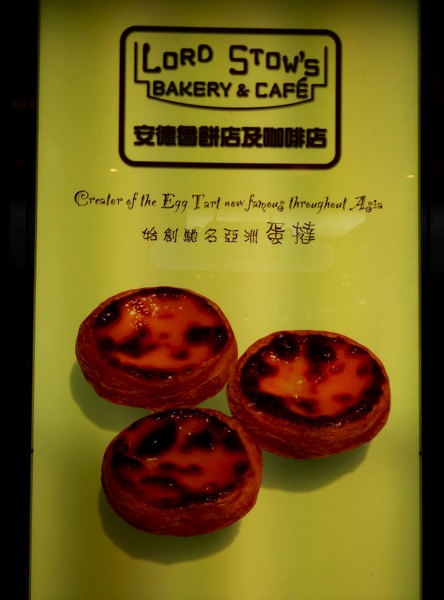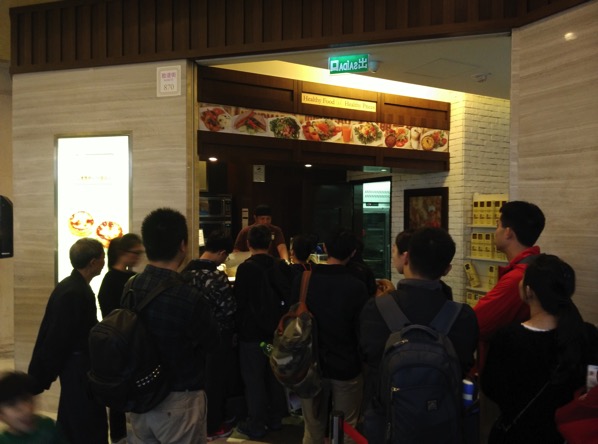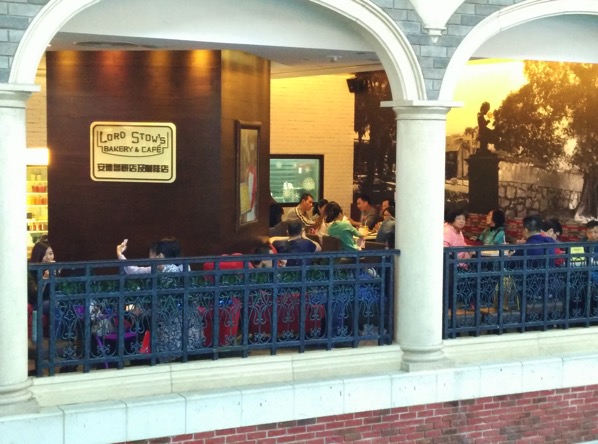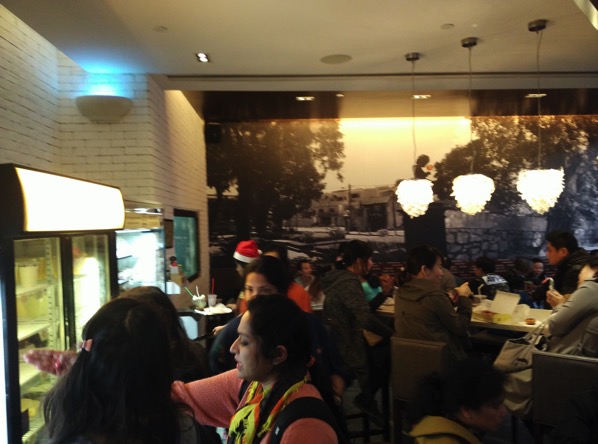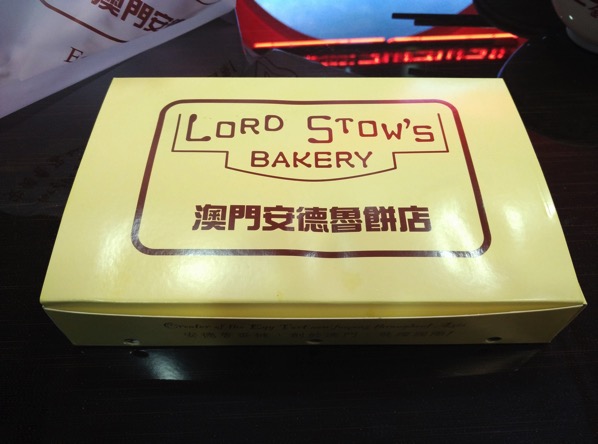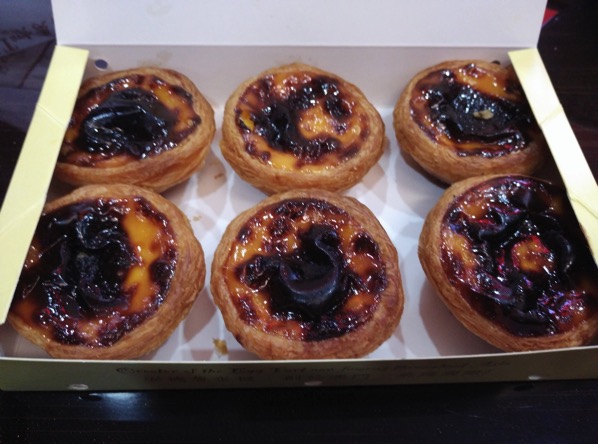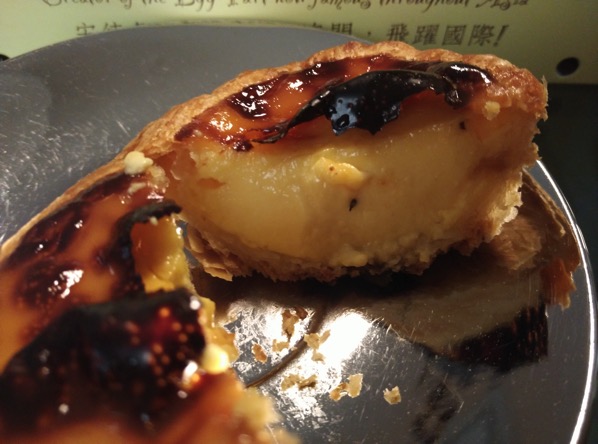 10. Fong Da Coffee
After a long stroll along Taipa Village, it is worthwhile to stop by this small coffee cafe just behind the A Petisqueira Portuguese Restaurant. This cafe serves good coffee as part of a known Taiwan coffee chain. More interestingly, this cafe does carry a variety of coffee accessories. I have even bought one coffee grinding machine, perhaps on the route to become a coffee connoisseur?
Address : 氹仔舊城區消防局前地1號地下, Taipa, Macau
Tel : +853 6683 0098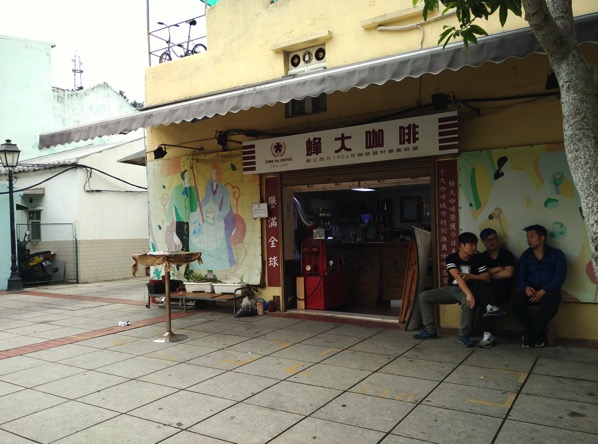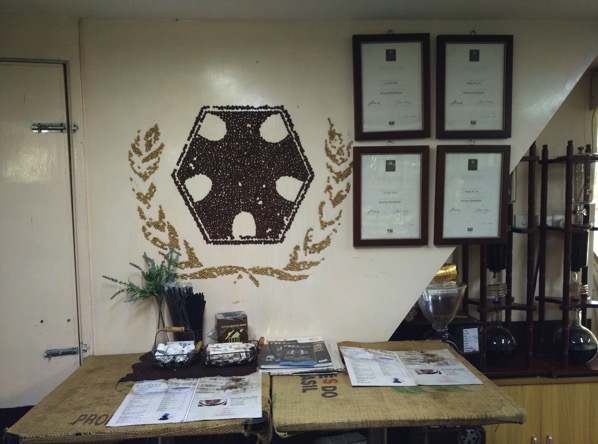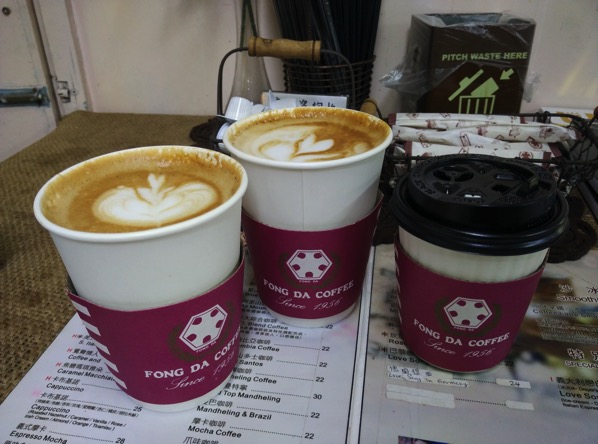 Click to download the Fong Da Macau Coffee Cafe Drinks Menu
If you have further recommendations to share with the readers here, feel free to add on your comments below. 
Read other related posts:
Follow us on:



Share this article on: