With the new opening of Waterway Point at Punggol, Singapore, I finally have the chance to visit the much touted the Wagyu of Ducks – London Fat Duck restaurant. It is one Hong Kong-style restaurant serving roast duck like the ones made famous by restaurants such as Four Seasons and Gold Mine in Bayswater, London.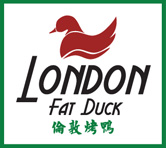 Using the best Irish Duck and further enhanced with their Hong Kong chef's secret duck roasting technique and heritage recipe, London Fat Duck has captured the hearts of many meat eaters, both within and out of Singapore alike. Not only roasting of ducks, London Fat Duck also features Dim Sum, Hong Kong style Wanton Noodles, Lobster Noodles and many other Hong Kong comfort food.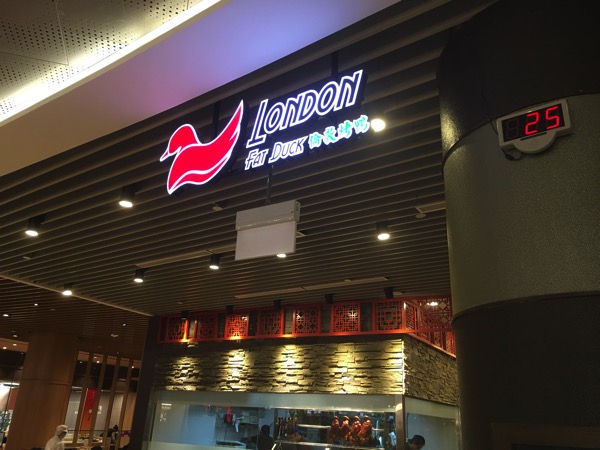 As expected, one need to queue for the well regarded HK food but for us – 1.5 hours waiting during a weekend evening was a little too long for our liking. We took it to some comfort that the outlet is still very new and such crowd should taper down after a few months of operation.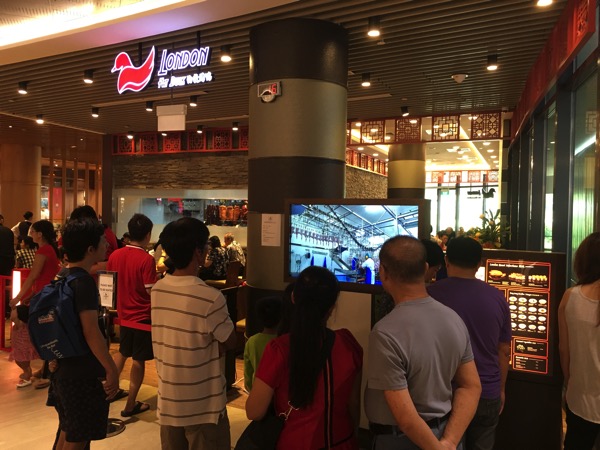 The configuration of the restaurant takes great similarity to those HK style restaurants but the number of seats are limited at the branch located at Punggol Waterway Point. I would prefer some enclosure or function rooms to accommodate event or family gathering, but apparently there is none there.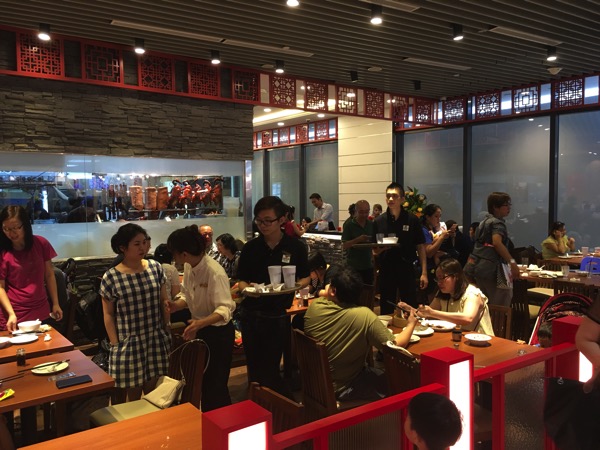 Walking into the store, those greasy shined ducks stood in great glamour, hanging behind the glass display alongside with the other roasted meats – char siew and crispy roasted pork.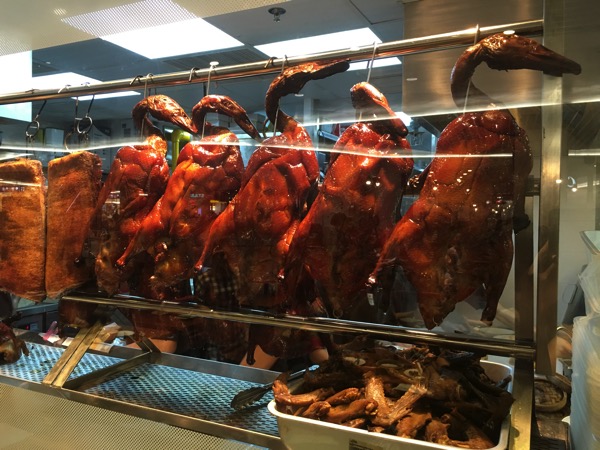 Looking at the food menu, although the main highlights are the roasted meats, there are also a good variety of common HK dishes. We decided to order some of their specialities and we must say, the experience was pretty surprising.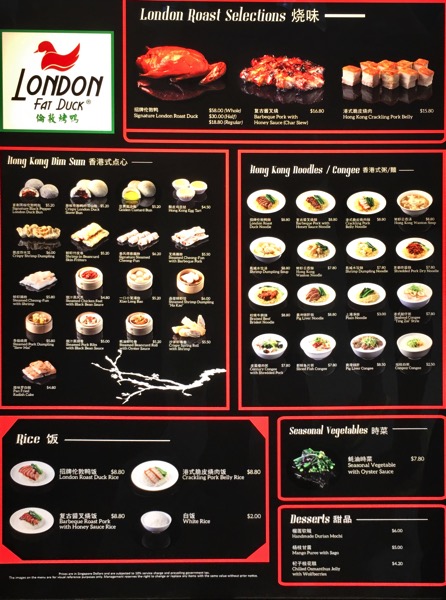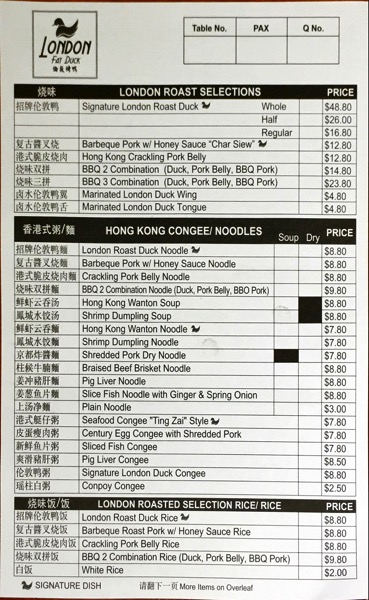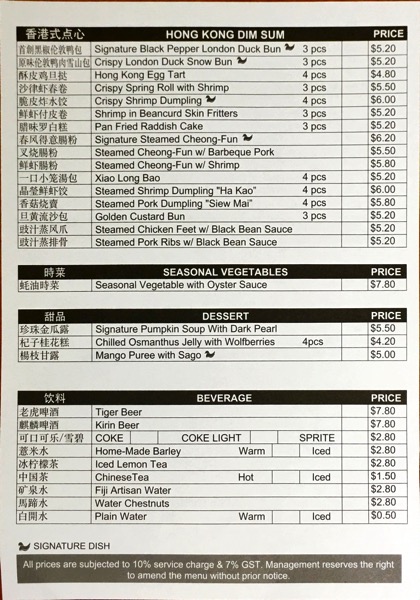 Home-made Barley drink (S$2.80) – Although the taste is very normal, I do like the moderate level of sugar.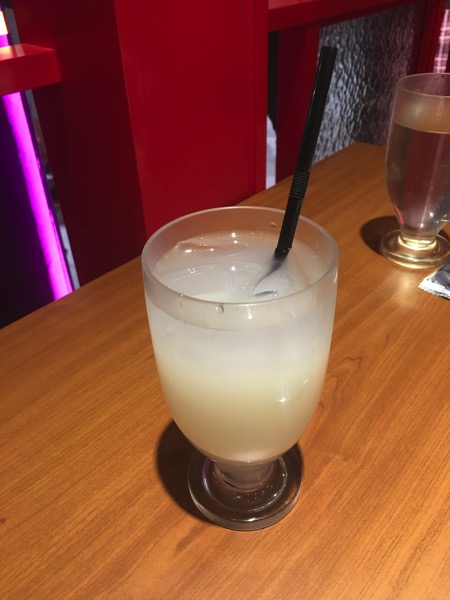 Their specially made chilli is a must try and the spiciness greatly enhances the flavours of the HK dim sums and roasted meats.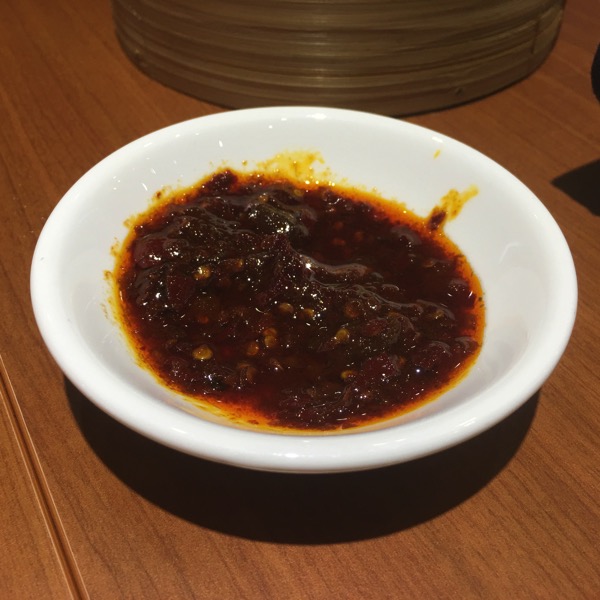 Sliced Fish Congee (S$7.80) – Smooth and lightly flavour to enjoy the freshness of the cooked fish slices, though we would prefer the quantity to be more. Portion is definitely just nice for 1 pax.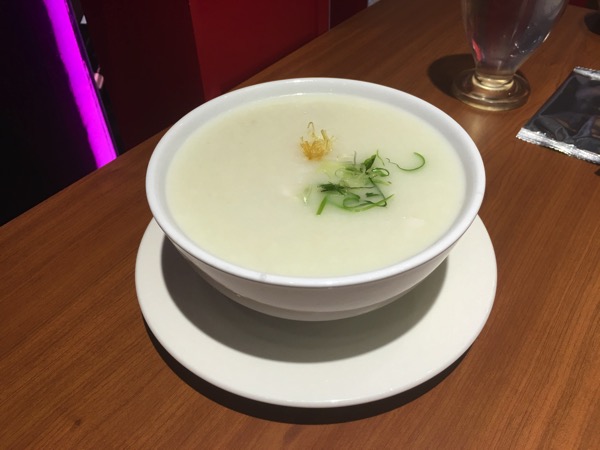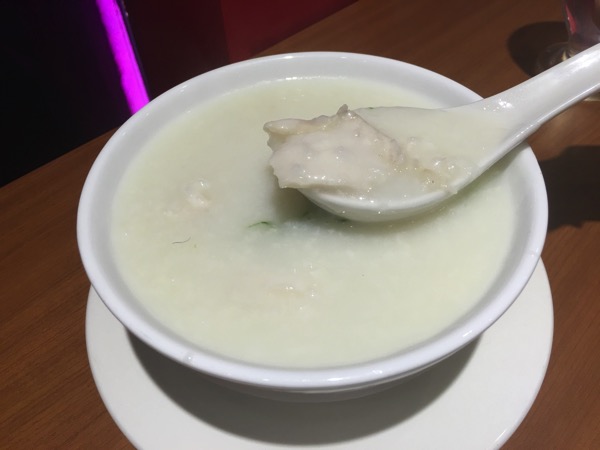 BBQ 3 Combinations (S$23.80) – One must not miss any of these roasted meats i.e. Duck, Pork and Honey Sauced Char Siew. As anticipated, the duck is superb – crispy skin and juicy meat. The BBQ pork (Char Siew) is also splendid – tender with nice hint of charcoal burnt.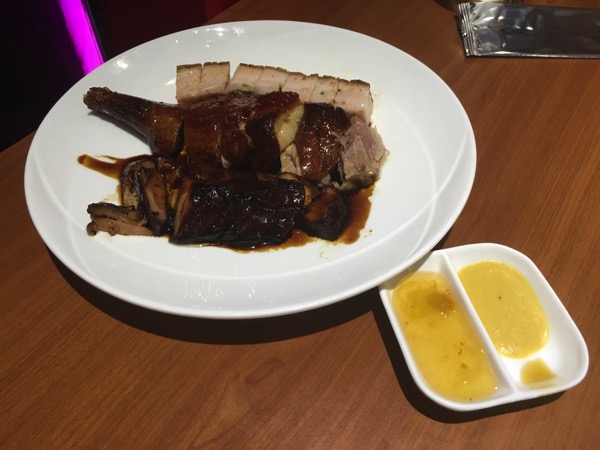 The Hong Kong styled crackling Pork Belly lived up to its name too – has a crispy skin and tender not-so-fatty meat.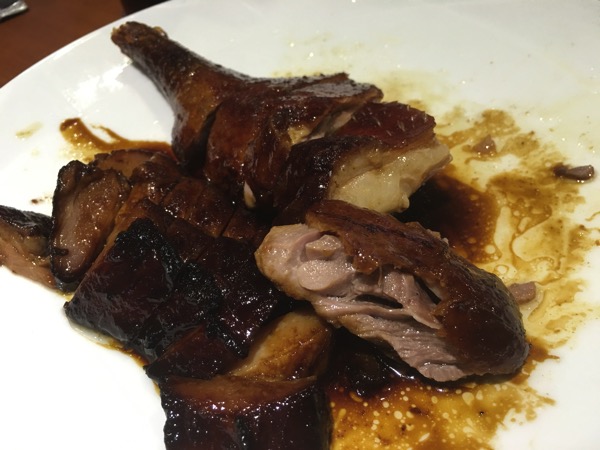 Xiao Long Bao (S$5.20) – The soup based used in the meat is sweet although I would prefer the skin to be sightly thinner and the dish will be perfect.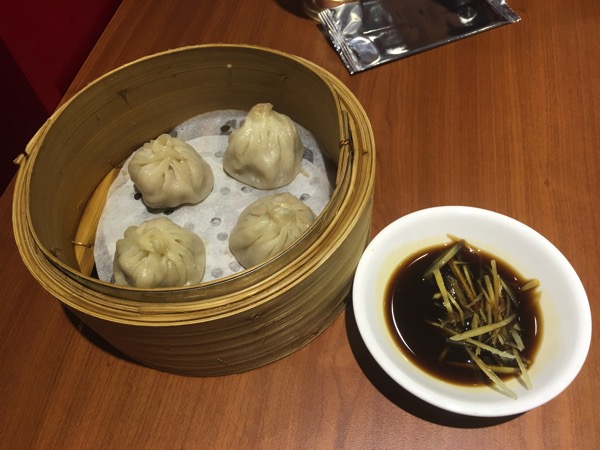 Steamed Chicken Feet with Black Bean Paste (S$5.20) – Steamed to the right level with flavours locked in but still able to savour the chicken feet as a whole. Taste is pretty normal.
Shrimp in Beancurd Skin Fritters ($5.20) – Freshly prepared with the oil well drained before serving. This dish goes better with the chilli than the sweet sauce given.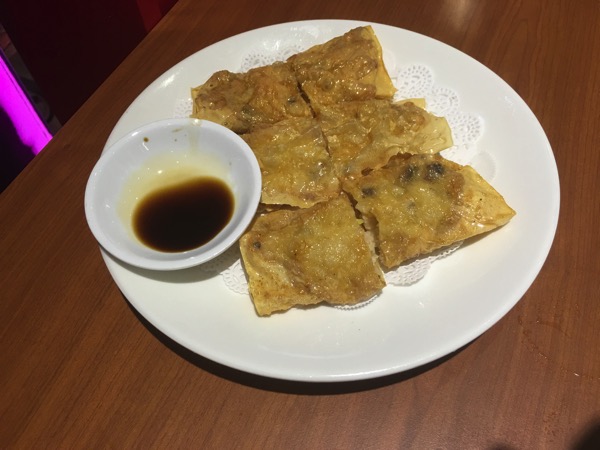 Steamed pork dumpling (Siew Mai) S$5.80 – Must try for the siew mai lovers, crunchy prawns & tender meat all freshly prepared and steamed to the right level.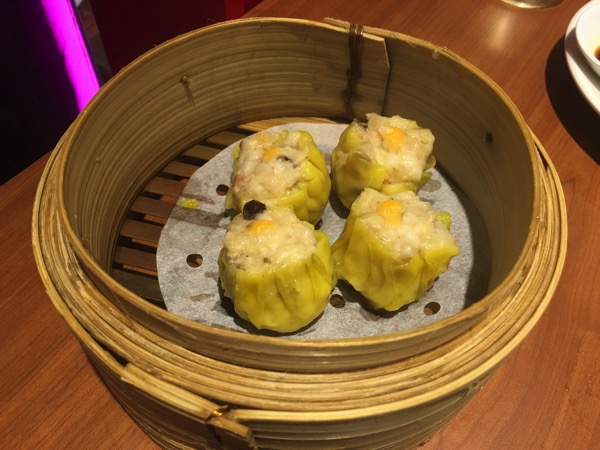 Seasonal Vegetables (S$7.80) – The vegetables faired palely. I would prefer they will use the sweeter version of the China Bai Chye than the local version. The oyster sauce used was also too mild.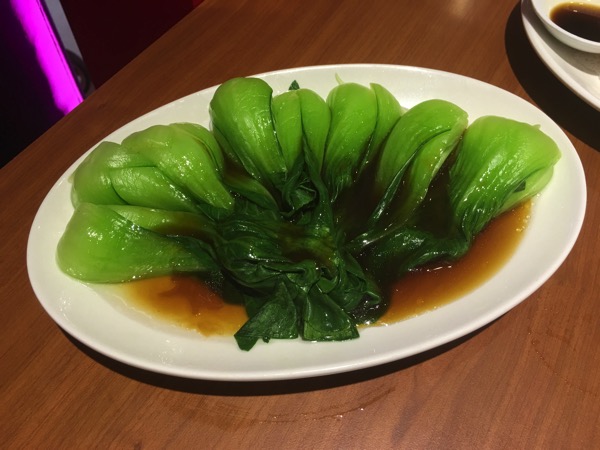 Shrimp Wanton Soup (S$8.80) – These large thin-skinned wantons were filled with a delicious blend of crunchy shrimps and minced pork. Portion is good for 2 pax.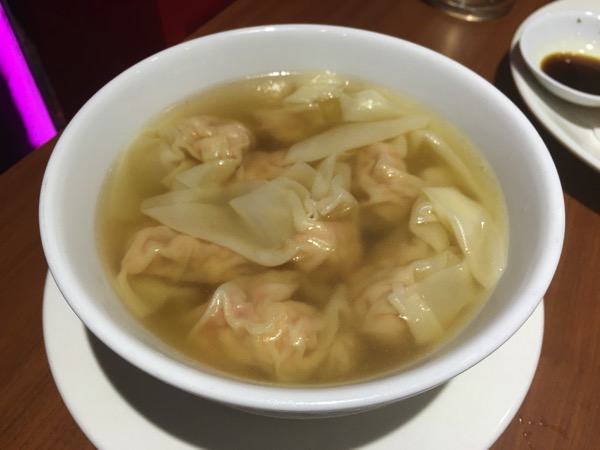 Signature Black Pepper London Duck Bun (S$5.20) – This is the famed buns akin to the Dim Sum favourite Bo Luo Buns and is also a reminiscent of Tim Ho Wan's baked char siew buns. This fragrant buttery bun is also topped with a crisp peppery crust with black peppered flavoured duck filling. Quite an interesting yet flavourful dish to try.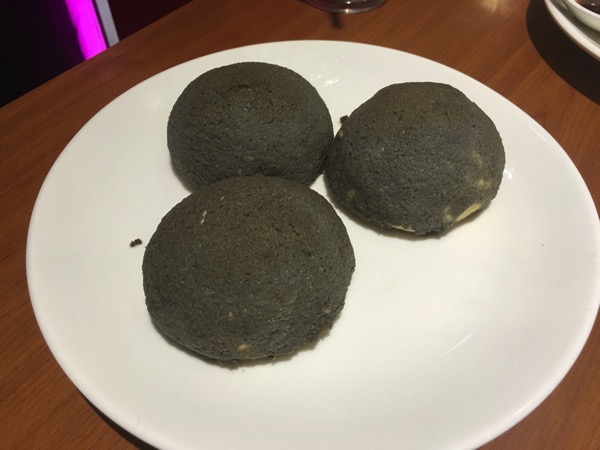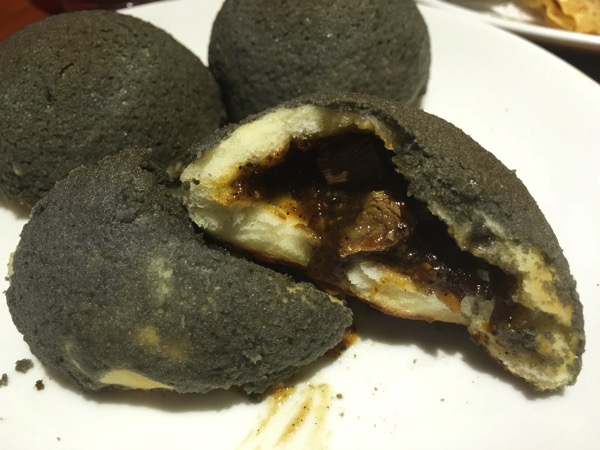 Steamed Cheong Fun with BBQ meat (S$5.50) – The skin is well prepared with appropriate softness and tanginess. Although the stronger flavour BBQ meat is overpowering to allow the diner to better savour the Cheong Fun skin with the in-house special sauce. Perhaps the shrimp version will be more appropriate.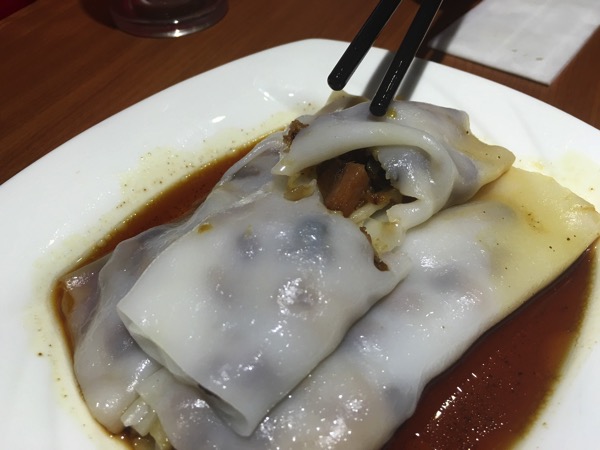 Both the deserts (Mango Puree Sago and Pumpkin Soup) were also very good. They were refreshing and yet not too sweet – a definite good closure to this hearty meal.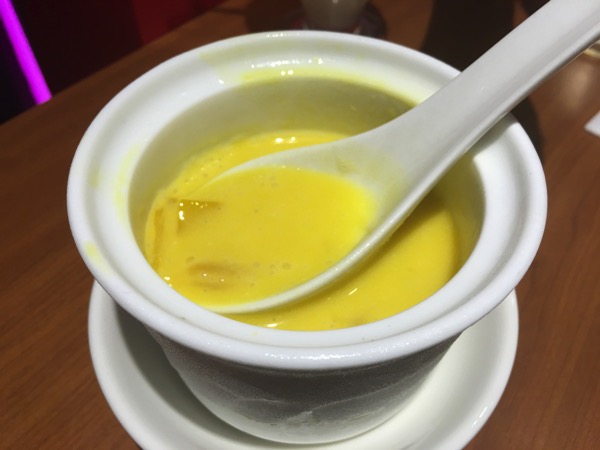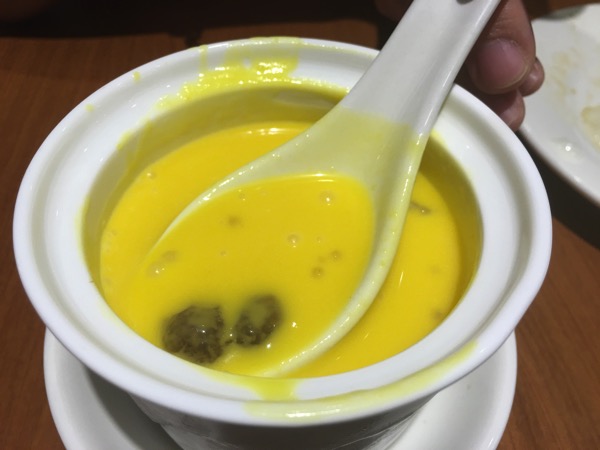 Overall Rating (1 – lowest/worst, 5 – highest/very good):
a. Location : 4 – Easily accessible via MRT (Punggol MRT for Waterway Point branch).
b. Food : 5 – Practically, no complains for most dishes and quality of the roasted meats are impressive.
c. Service : 3 – Generally good staff service, but long waiting times.
d. Ambience & Setup : 5 : Simple and open concept. Restaurant dining area a tad small.
e. Price : 2 – Pricey than other comparable brands but you pay for the good quality food.
Punggol Waterway Point is not the only branch in Singapore having London Roast Duck restaurant. There is also one opened at Scotts Square. Hopefully, there are many more to come in near future to serve the wider Singapore population. Drooling for a bird now?
Address
6 Scotts Road, #B1-16/17
Scotts Square
Singapore 228209
Tel: +(65) 6443 7866
83 Punggol Central #01-23
Waterway Point
Singapore 828761
Tel: +(65) 6385 9557
Operating Hours
Monday – Friday: 11am – 10pm
Weekend & PH: 10am – 10pm
Read other related posts:
Follow us on:



Share this article on: