The new Jabra Elite Sport 2017 is a true contender among the best sports wireless in-ears earphones. Compared to the previous model, The 2017 Elite Sport offer an improved battery life, but retain the durable design and good portability.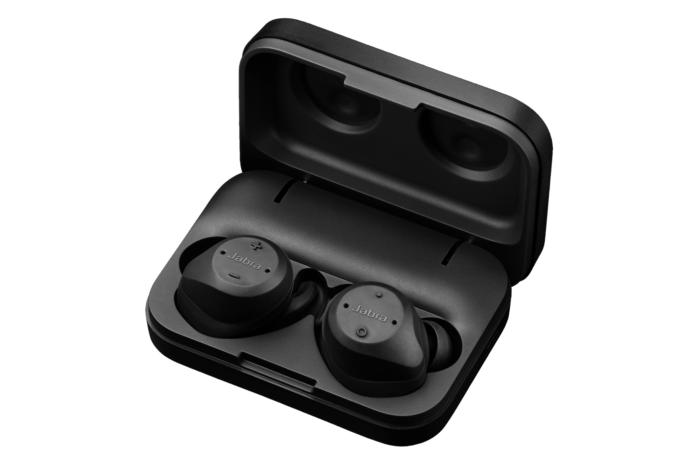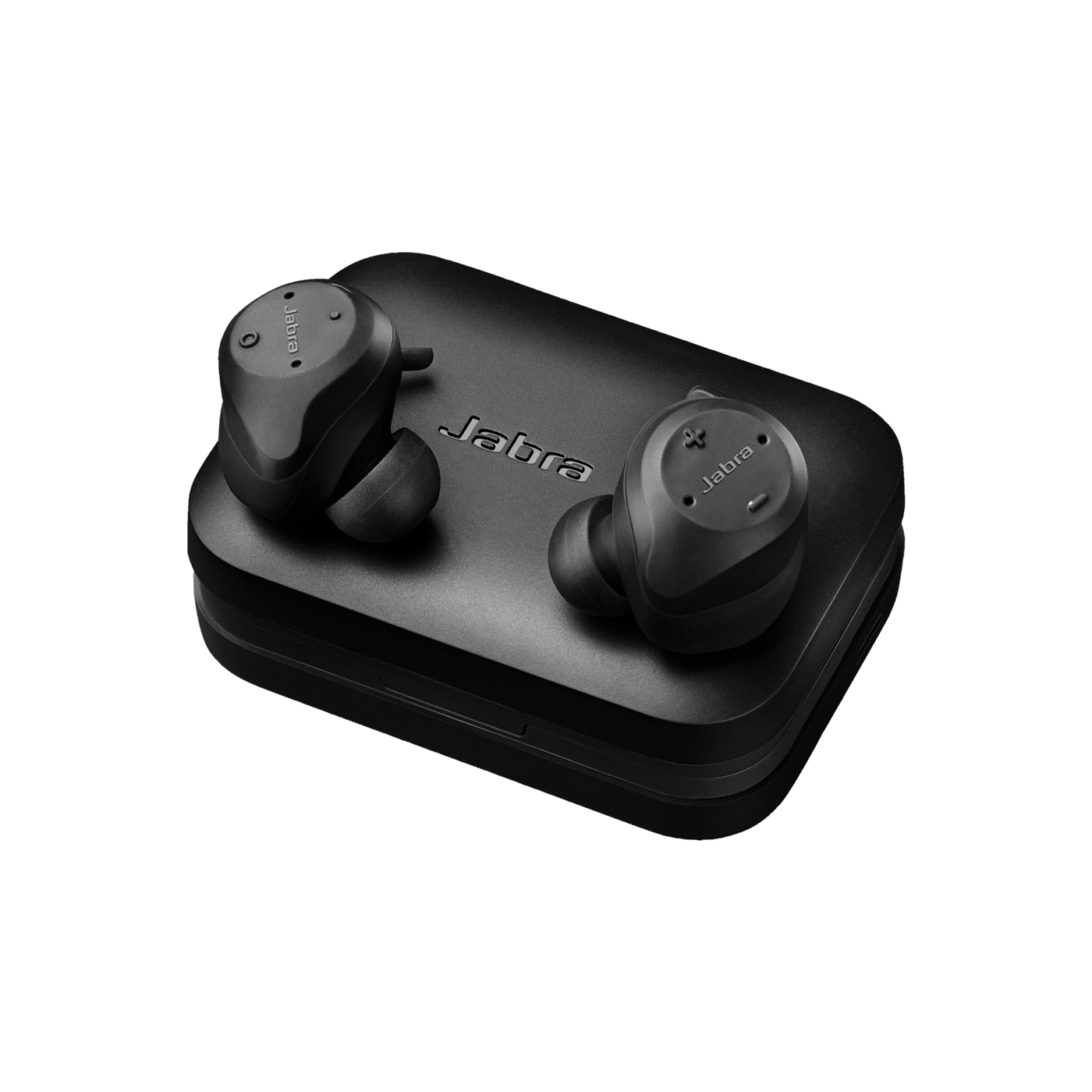 The good news is the 2017 Edition comes with the lime hue. It's mostly grey with a splash of fluorescent yellow.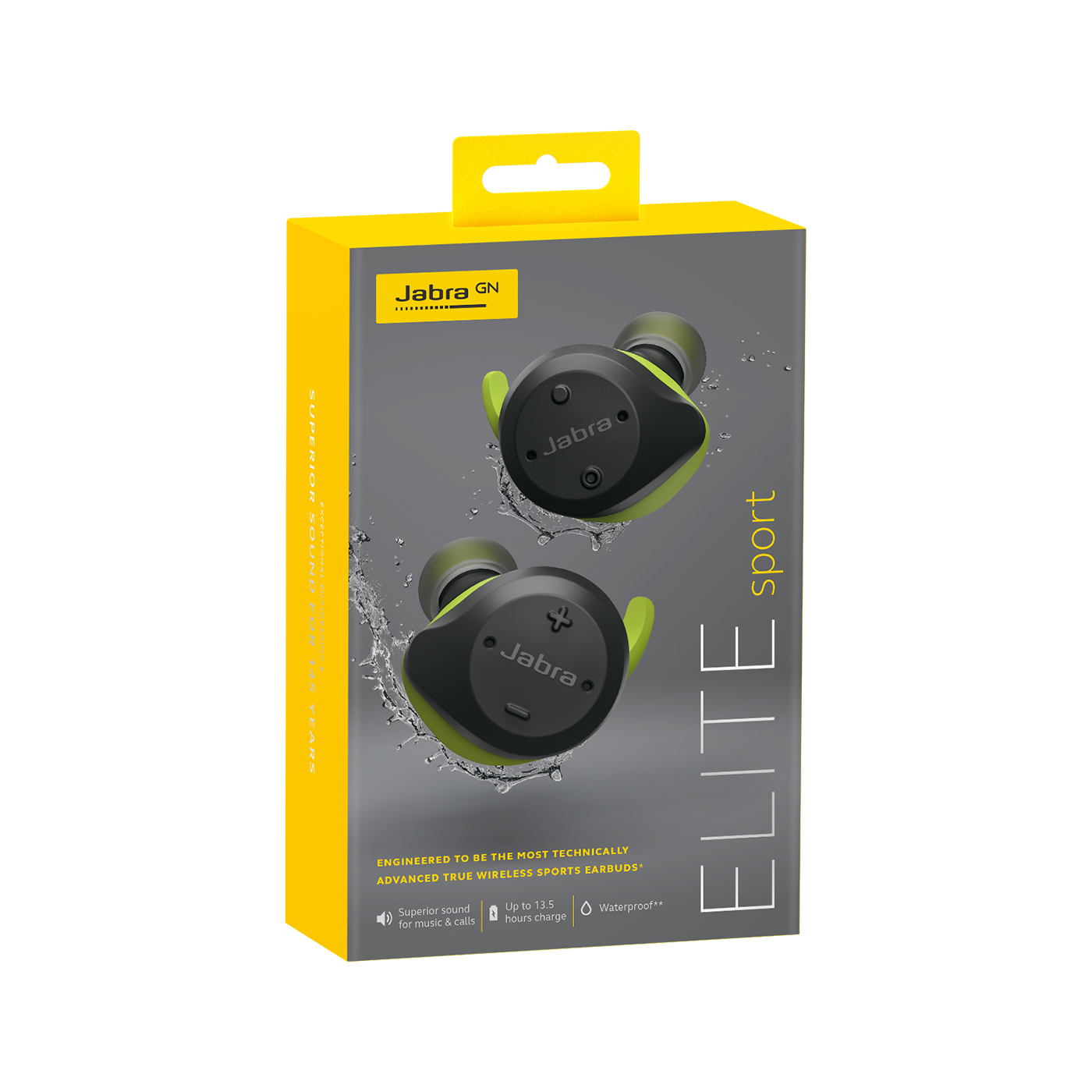 As a fan of AirPods since its launch, AirPods are not designed to stay in your ears with lots of excessive movement and personally I find they are not so suitable for long distance runs i.e. Marathons.
The retail package includes the two wireless earbuds, a charging case with integrated battery, a microUSB cable.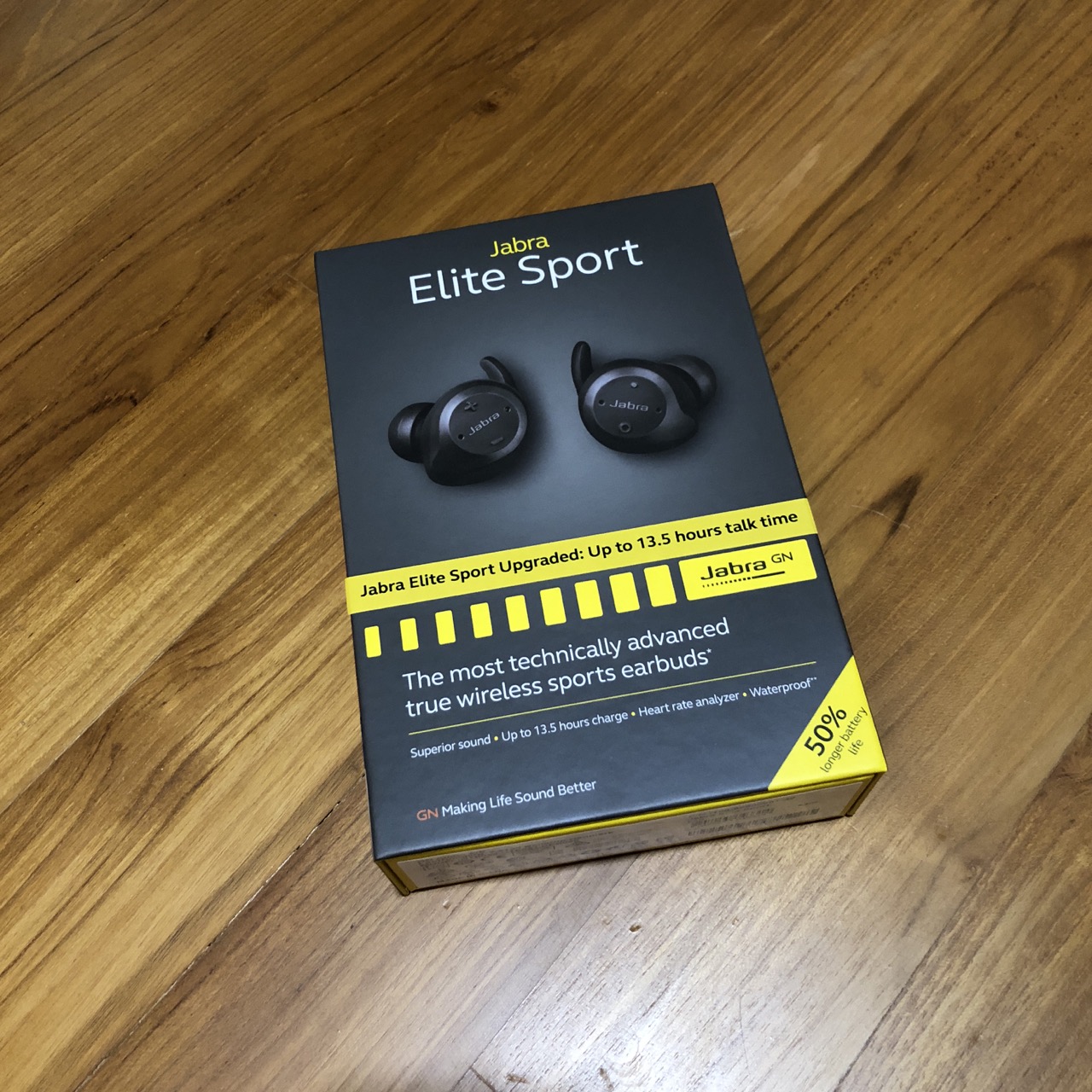 There are three different sized EarWings. These are the silicone "sleeves" that fit over the earphones and keep them securely in place during exercise.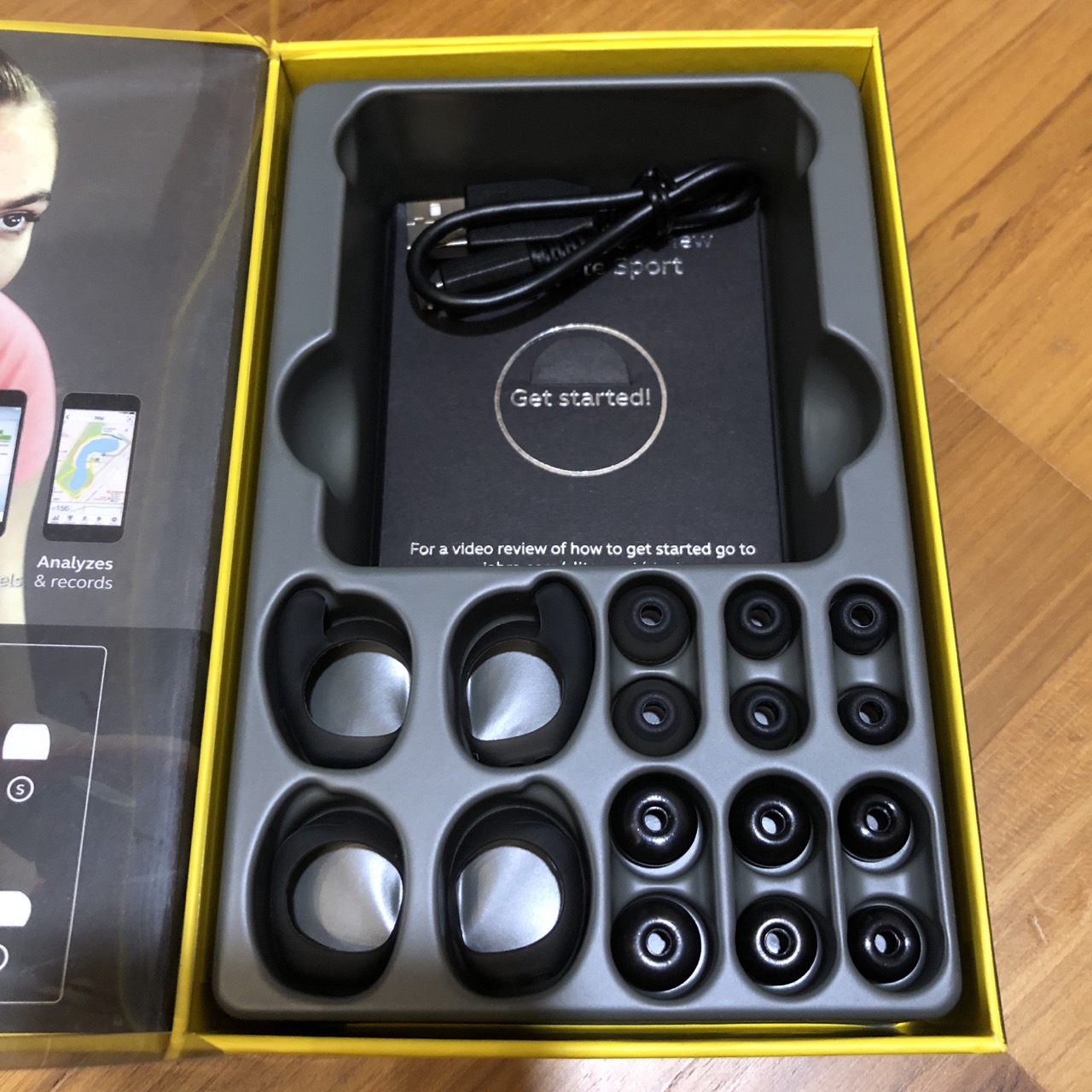 The Elite Sport also ships with three different sizes of foam tips and three different silicone tip sizes. For better audio, foam is ideal, but for more sweat resistance, the silicone tips are better.
By default, the medium ear wings and medium silicon gel tips are installed on the earbuds.
These pose tons of combination, definitely with one which can provide you with perfect-fitting wireless sports earbuds.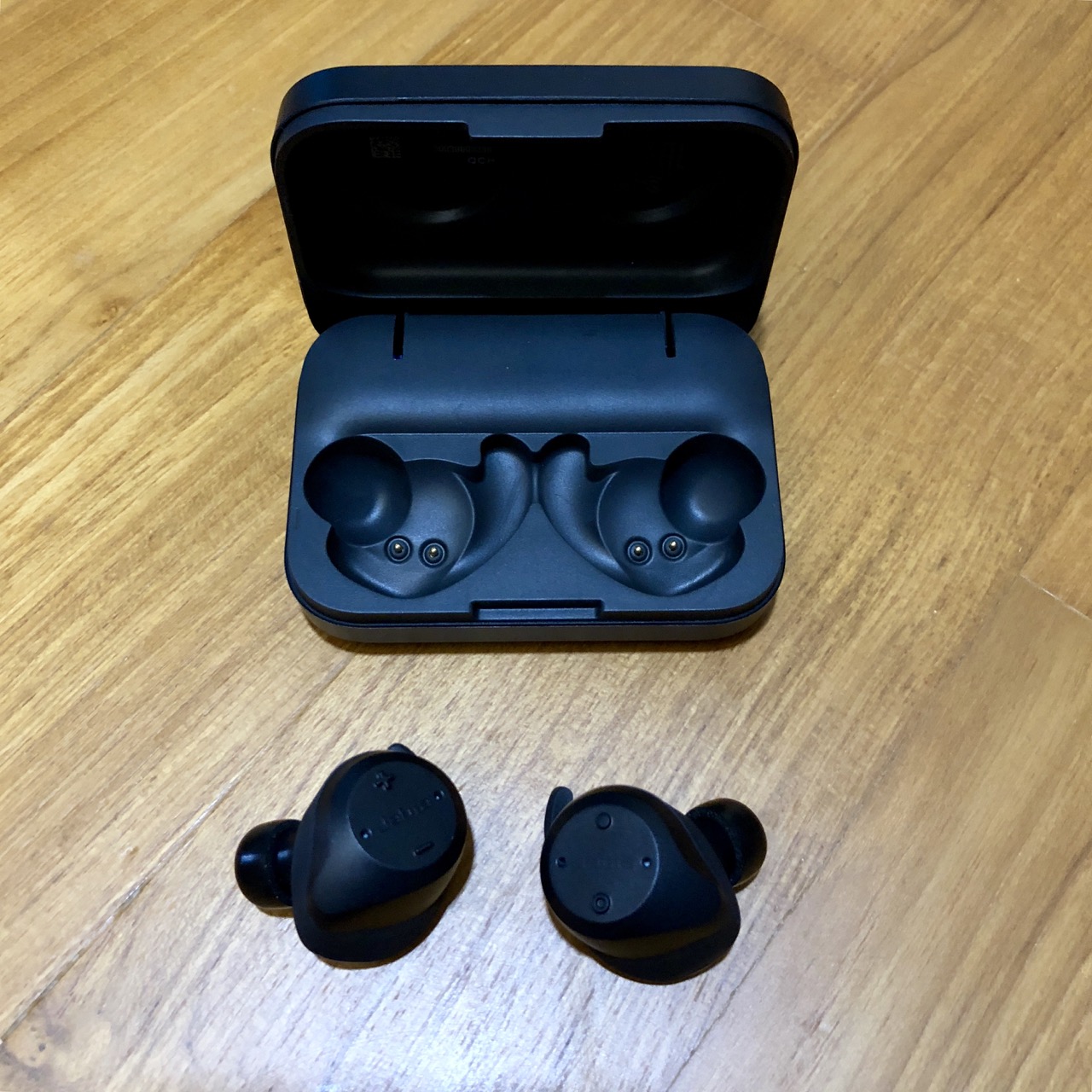 The earbuds rest inside the carrying case with the charging pins resting on the custom fit opening. The earbuds do not lock into the case so are held in the case by closing the lid. This also initiates charging up the earbuds.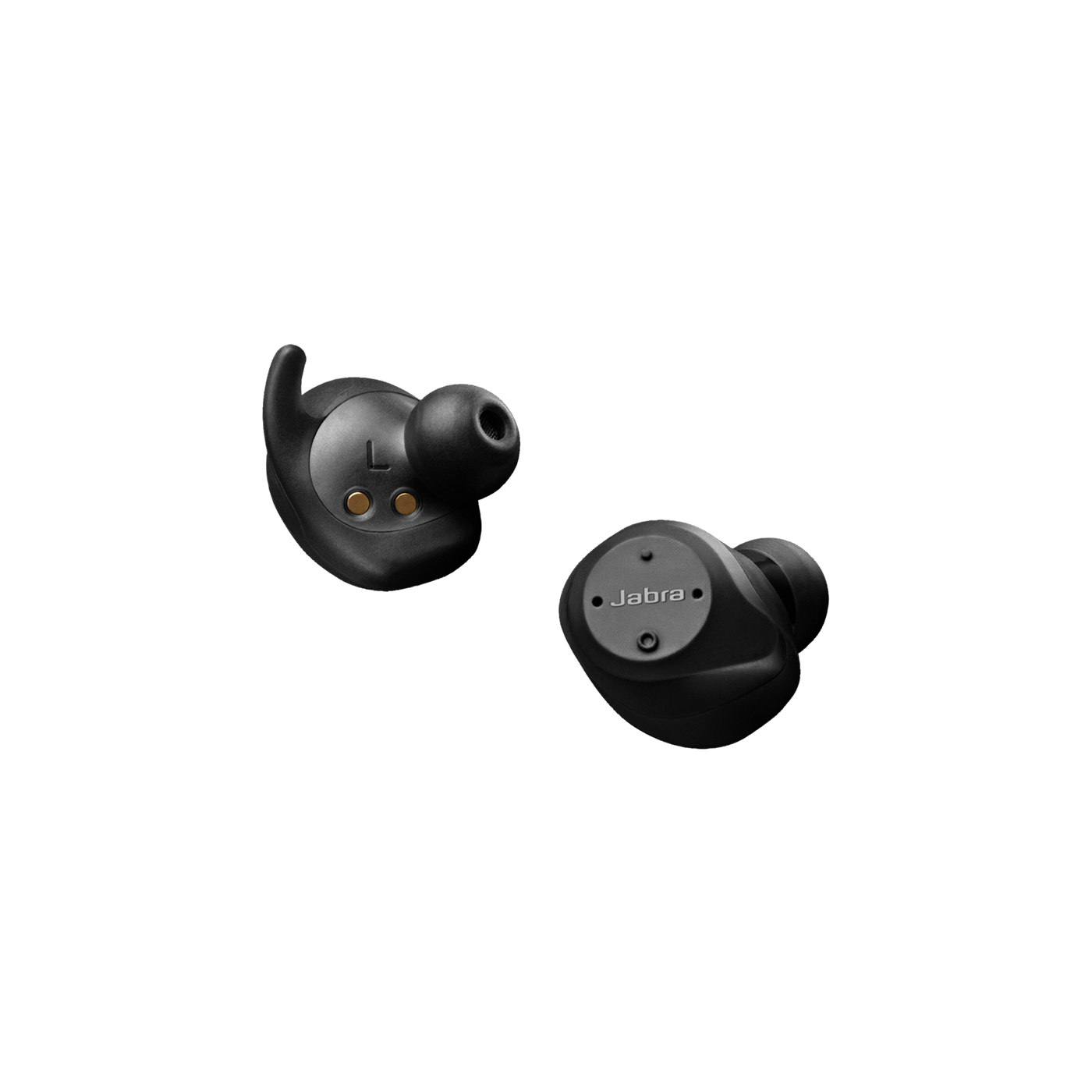 Each of the earbuds features external buttons. The left earbud has the volume up and down buttons which adjust the volume when pressed once, or skip tracks when held. On the right earbud, there's a play/pause button which also has an answer/end call function and can activate the so-called "HearThrough" ambient noise pass-through feature when double-pressed.
There are two microphones on each earbud for use during calls, to operate noise-cancelling and HearThrough.
Jabra Elite Sport is IP67 water and dust resistant – no fears even if you go running in the rain, or produce an inordinate amount of sweat during your HIIT sessions.
The Bluetooth connectivity performance has been superb in all of our testing.
the Jabra Elite Sport uses the phone's GPS signal – through the Jabra Sport app – to track runs, it's as reliable and consistent for tracking as a GPS-powered smartwatch. The same is true of the heart-rate sensor, cadence and pace calculations.
The Jabra Elite Sport has an integrated in-ear heart rate monitor that works with popular apps such as RunKeeper, Runtastic, Strava, and more.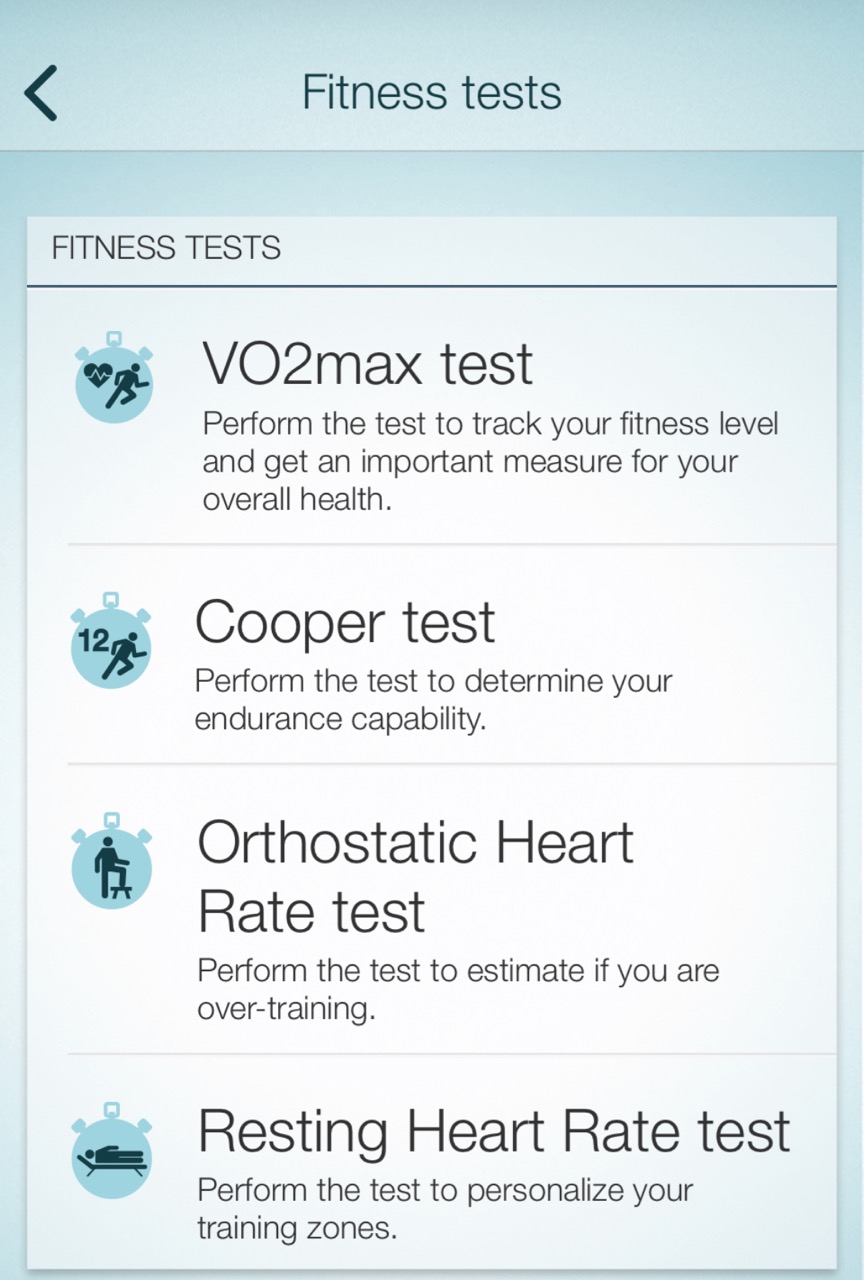 There's also the VO2max test to determine how fit you are by running at 70-100 per cent of your maximum heart rate for 15 minutes. There's also the Cooper test to see how far you can run in 12 minutes, and the Orthostatic Heart Rate test to see whether or not you're overtraining.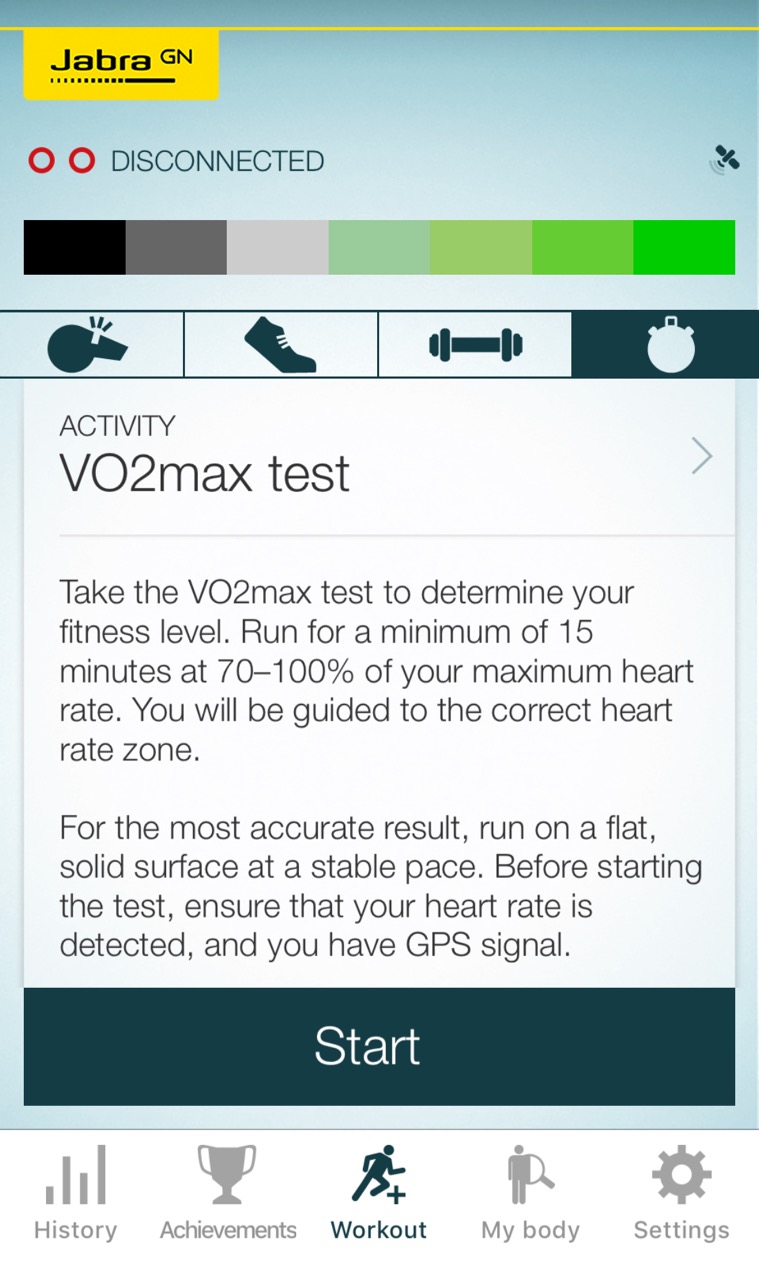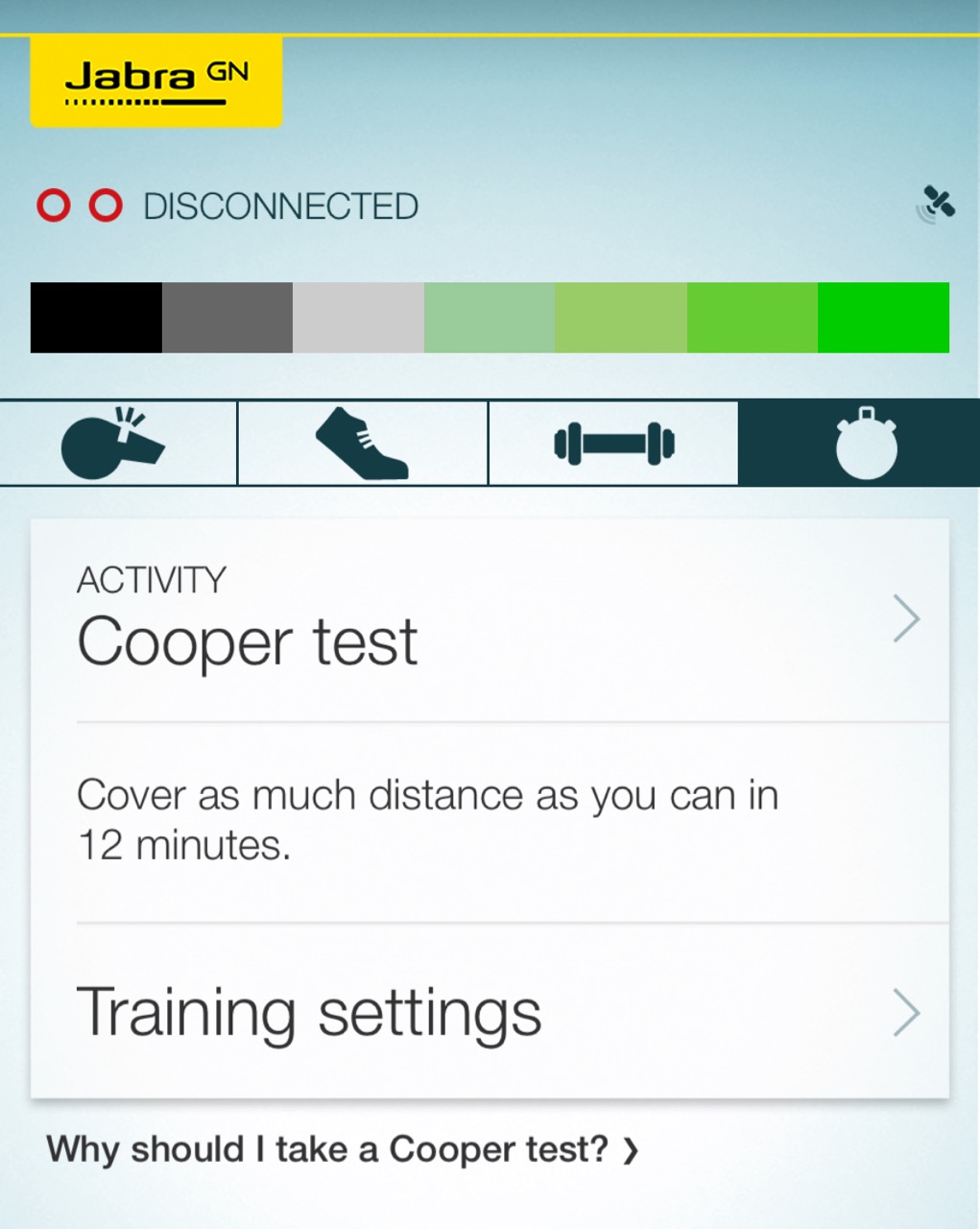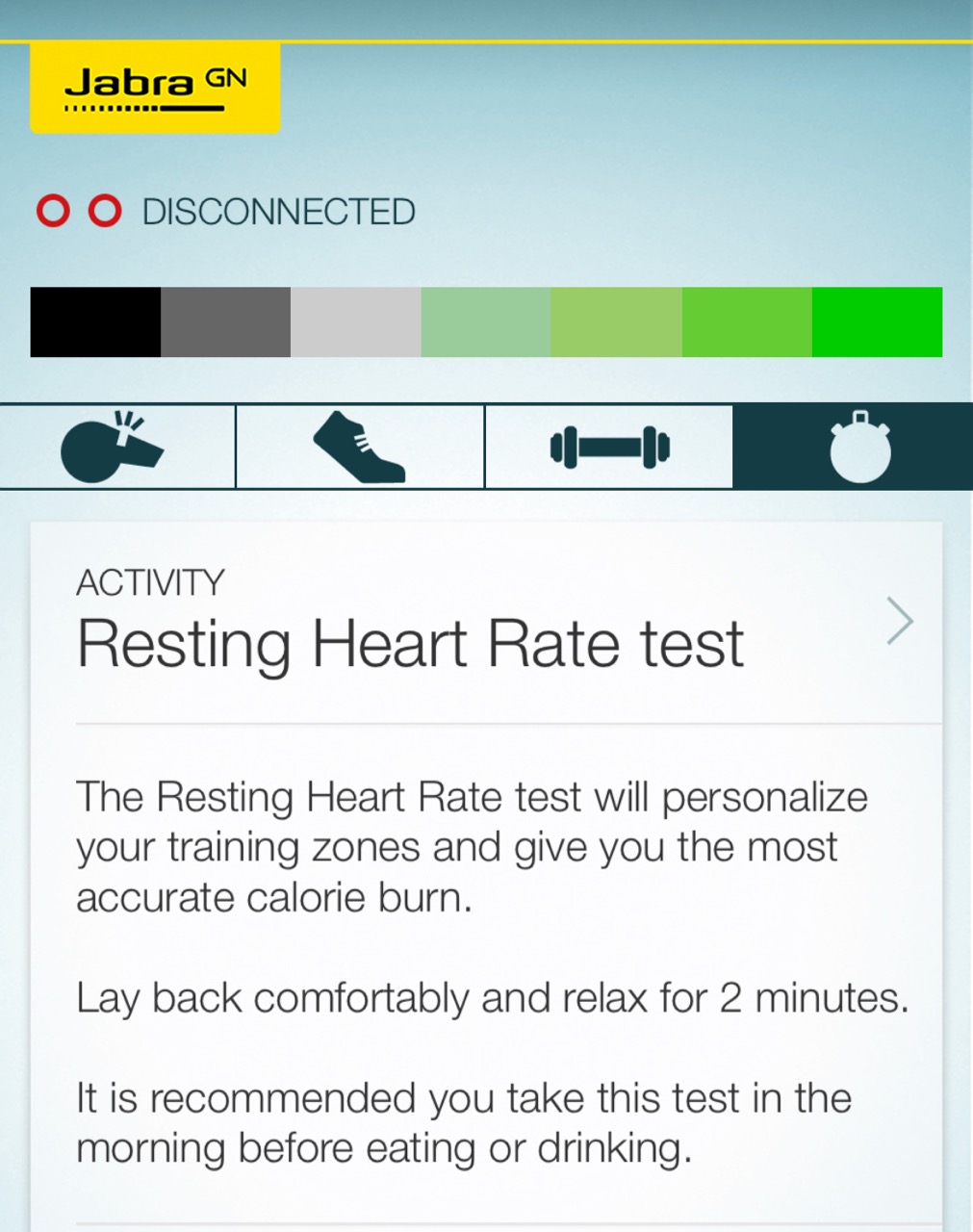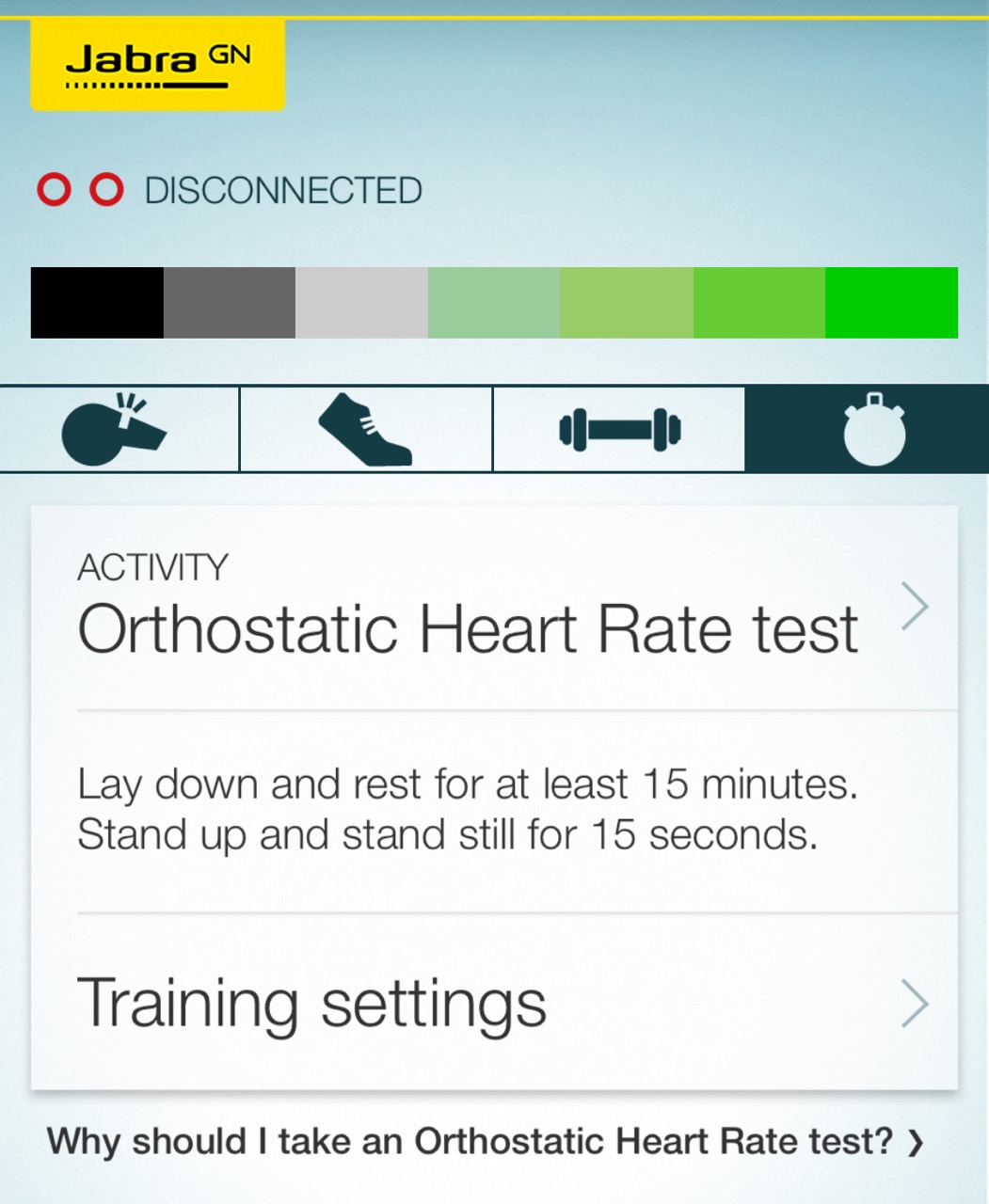 In my half marathon test, the overall snugness is good. No moments of bluetooth disconnection, music breaks or jumps and no added pressures on the ear lobes. Battery life is good and as per listed in their specifications.
SPECIFICATIONS
Sensors: In-ear heart rate monitor and tri-axis accelerometer for motion sensing
Mics: Four digital MEMS with advanced noise cancellation technology
Water resistance: IP67 rating
Battery life: Up to 4.5 hours of play with charging case providing another 9 hours
Wireless connectivity: Bluetooth 4.1
PROS
Excellent sound quality
Easy and reliable connection
Simple buttons for control
HearThrough mode for safety
Four mics for good quality calling
Solid 4.5 hours of battery life
CONS
Would prefer a larger base for the music
Size of the earphones body still a tad bulky looking even though they are light.
Uses older microUSB for charging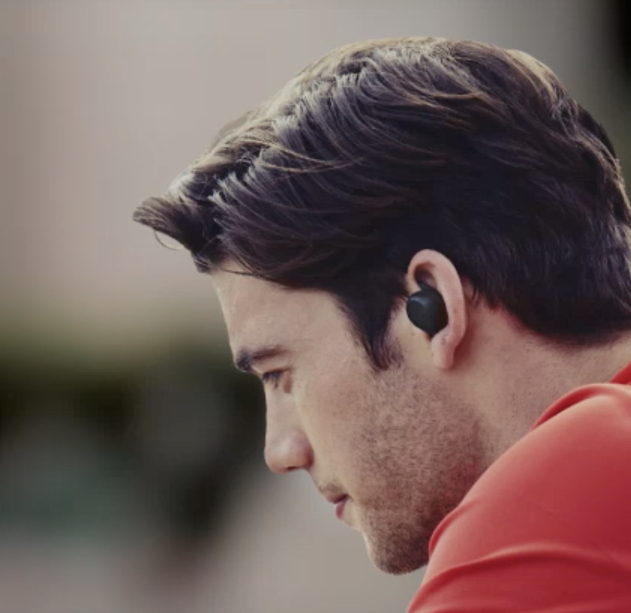 Jabra definitely lives up to its name since their Elite Sport headphones are some of the best and most advanced headphones for sports that the company has ever released.
The Jabra Elite Sport V2 (2017 model) is definitely one of the better choice especially for those who are into sports and other rigorous activities.
Read other related posts:
Follow us on:



Share this article on: