If you currently own an iPad 1, should you be changing and buying the new iPad 2? Is it worth the change? Let me run through some of the key comparisons and considerations before you make your own decision.
The incremental benefits can be categorized as:
A) iPad 2 is sleeker than iPad 1
iPad 2 is 33% thinner and 15% lighter. And its faceplate comes in 2 different colors – Black & White.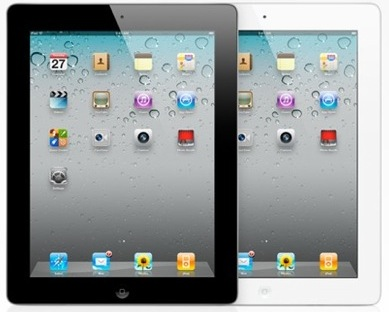 B) iPad 2 is faster than iPad 1
The new generation of iPad 2 boasts a dual-core A5 processor, an upgrade from last year's A4 processor. Apple promises the added power will not diminish battery life.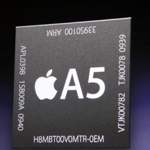 The idea behind a dual-core processor is how it can do two things at the same time, so all of your apps will now run more smoothly. It was because of the A5 Chip that Apple was able to improve graphics performance by up to 9x – it really does seem as the iPad 2 has been designed for gamers in mind.
The new iPad 2 is able to cache these additional pages so you can jump back and forth without delay. The new iPad 2 also seems to scroll/redraw each page faster than the original iPads as well. The iPad has 512MB of ram, same as the iPhone 4.  iPad 2 supports full-screen anti-aliasing which will provide highly detailed objects and created great surfaces with enhanced reflections
C) iPad 2 now includes 2 cameras and supports Facetime
Apparently, people do like to see the people with whom they are speaking. iPad 2 adds Facetime functunality through both front and rear-facing cameras.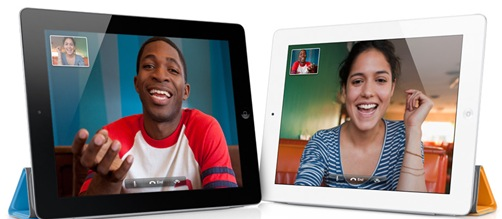 Just like the iPod Touch 4G, front camera captures VGA quality video at 30fps. Rear camera is capable of capturing 720p HD Video with audio. Stills with 5x digital zoom can also be taken from the rear camera. Geotagging and tap to control exposure during video recording or shooting snaps make the iPad 2′s cam even more hip.
D) iPad 2 can now sense movements more accurately in applications
While the original iPad did have an accelerometer it lacked a three axis gyro. Obviously, the latter was seen in only after mid 2010 in iPhone 4 and iPod touch 4G. The original iPad, being released early 2010, had missed it. 
Full support for iPad 2's gyroscope for precision steering
E) iPad 2 supports Smart Covers
Smart Covers are new for Apple products. These microfiber lined covers snap onto the iPad 2 to both protect and clean its screen. When the cover is open, iPad wakes up; when closed, the iPad sleeps. The cover plays double-duty as a stand.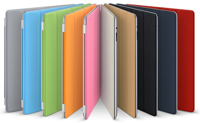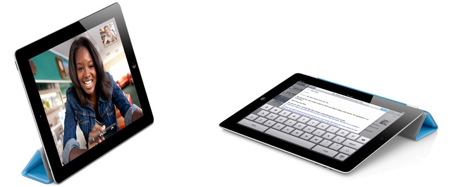 F) iPad 2 supports Video Mirroring
iPad 2 supports video mirroring. Just get the $39 HDMI adapter and hook it up to your HDTV. All apps work out of the box. The 30-pin to HDMI adapter allows you to simultaneously charge the iPad and output video to HDTVs or projectors with HDMI ports.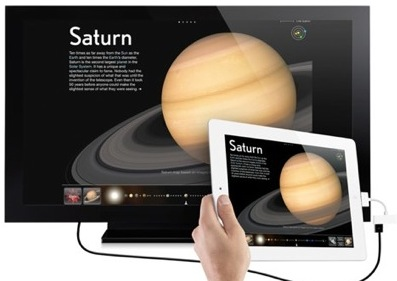 In conclusion, there are good benefits to consider a switch. If you are working out the costs, one can still get iPad 1 16gb 3G model for S$728 and a brand new 16gb 3G iPad 2 for S$928. One can potentially sell a used set of iPad 1 for 50% of the new retail value, i.e. S$350 and a new iPad 1 warranty will also cost $118. Thus, you can work out the upgrade costs = $928 – $350 – $116 = $462 which you should not have problem of selling for that price when you are tired of it after months time.
However, you will still have to wait for it to be released in Singapore which is slated on 26th March 2011. I would also believe the stocks here will be limited on launch date and would expect Apple to restrict online purchases of 2 sets per user account.
Till then, I will continue to await the arrival of my very own iPad 2 3G from AT&T in US 😉
Other related posts:
a) Find out more about iPad 2 specifications.
b) Quick comparisons among the more popular tablets
Follow us on:



Share this article on: