Ever since I laid my hands on the sleek Nespresso coffee machine, I never stop short of exploring the variety of coffee flavors sealed in colored capsules. Recently when Nespresso launched their 2011 Limited Edition flavor – Onirio, I decided to get a few to try it out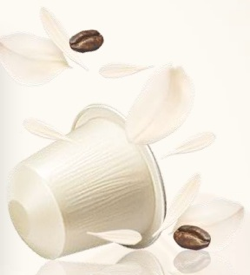 The packaging is neatly design in white. Even the capsule is white in color. My initial thought of the Nespresso Onirio was just another blend of coffee with white tea leaves. But after detail sip of the new Nespresso Onirio, the aroma is pretty good. There is a very unique after taste of the mentioned tangerine but yet its very subtle and totally enjoy it with some afternoon snacks.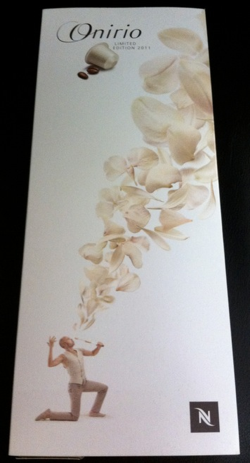 As usual, it comes with the regular box of 10s. I did not purchase the accompanying set of x2 espresso cups and saucers as I felt its is overly priced (S$75) with just some distinctive prints of the cups.

If you are around the Nespresso boutique, do drop by and have a quick tasting.
Read other related posts:
Follow us on:



Share this article on: