Sometime back, I chanced upon the new Nescafe Dolce Gusto Milo capsules. As a regular Nespresso fan (essentially a coffee lover), I have never taken a second look at the Nescafe machine. But at that moment, I have thought of getting one to allow my young kid to safely make her own cup of hot milo.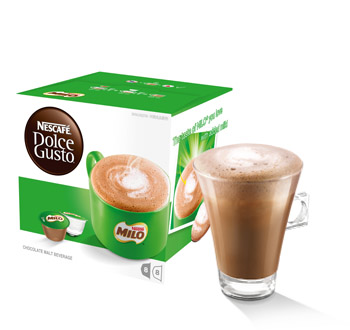 Fortunately, Nescafe ran a good promotion during the June GSS and I happily grab one set of their Nescafe Dolce Gusto Genio 2 machine.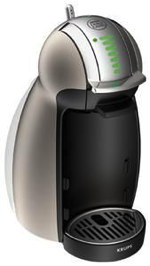 On top of the free S$20 web credit as a first time online shopper, there was a $120 rebate. Not a bad deal against the original S$259. So one would question about the subsequent capsule costs:
For Nespresso – the average per capsule cost = S$1
For Nescafe coffee – the average per capsule cost = S$0.70
It does seem that the latter is cheaper option on a longer term basis.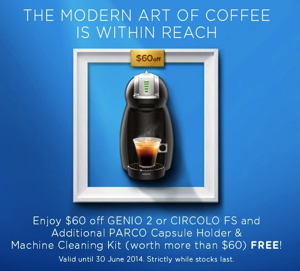 Unpacking the new Genio 2 is pretty straightforward. No complicated parts, just the main coffee machine body, water tank, cup stand platform and the bin to disposed the used capsules.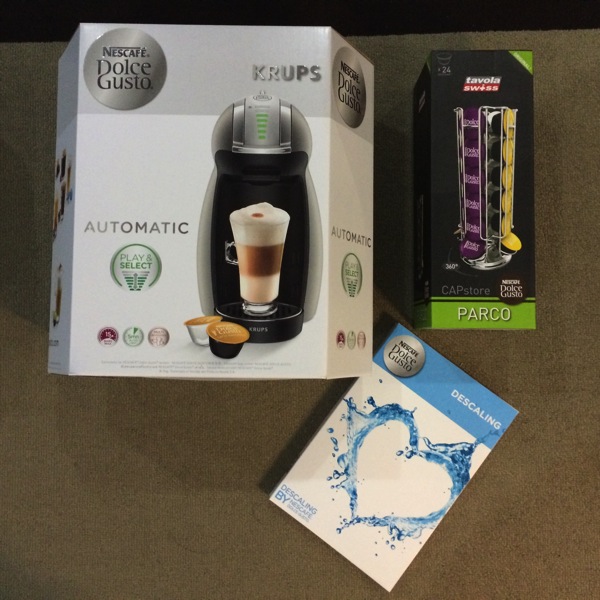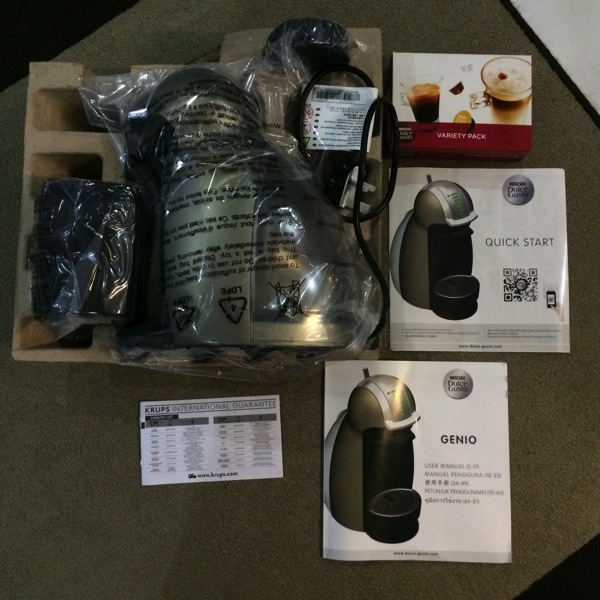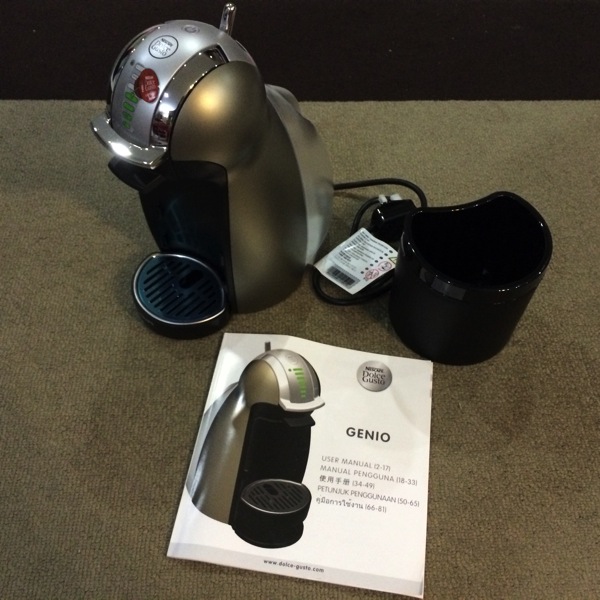 Product Features
– Semi-automatic multi-beverage system
– 15-bar automatic pressure regulation
– Thermoblock heating system – no preheating required
– New flow stop interface with LED to set the coffee length and select between hot or cold beverages
– On/off switch with LED (green/red)
– Removable water reservoir (1L)
– XL function for beverages up to 300ml
– Drip tray height adjustable for various size cups and glasses (dishwasher safe)
– Automatic stand-by mode after 5 minutes
– Exclusively for Nescafe Dolce Gusto capsules (cold or hot drinks)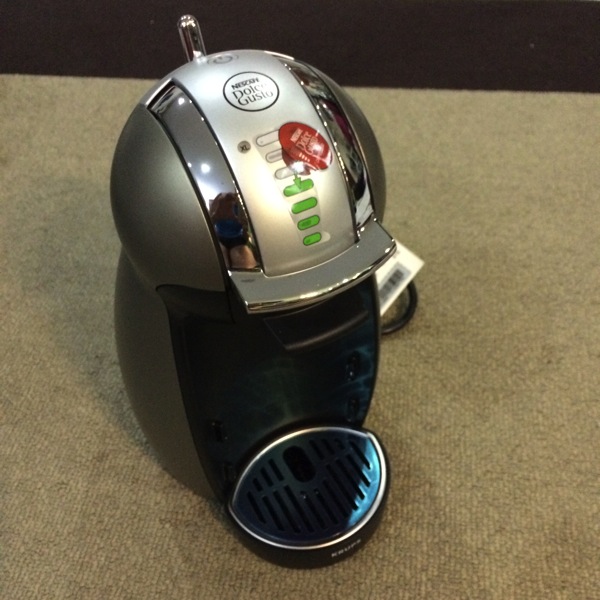 The set does come with a trial capsule pack (but without the new Milo flavour).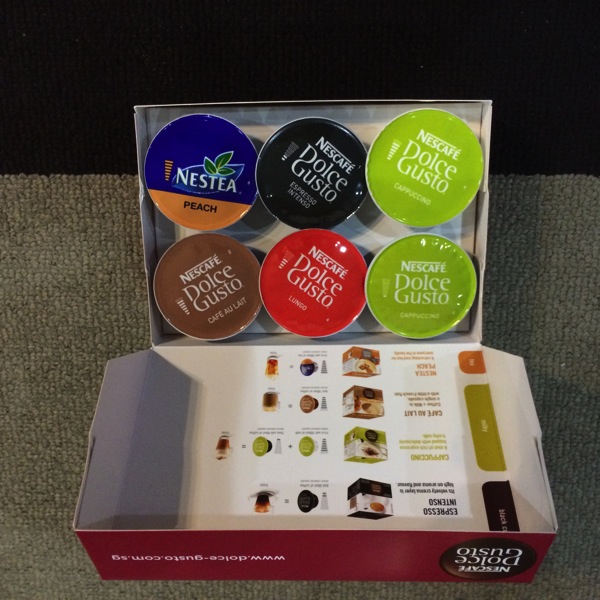 Nespresso Pixie vs Nescafe Genio 2: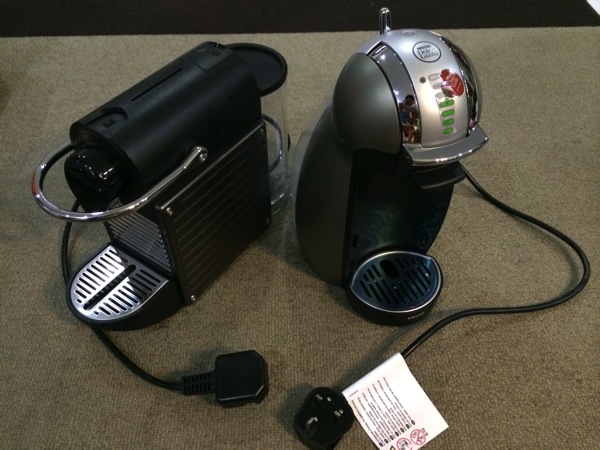 Operation of the Dolce Gusto machines is actually quite similar to the pod operation of other Nespresso machines, only with a little more manual control thrown in.
Each pod is loaded into the capsule tray and then pushed in the machine, using the dial on the top of the coffee machine to tell the machine how much of the drink you want. Nescafe's boxes and pod labels show you the recommended amounts, but you can always override this and make it more or less, depending on what you want.
Once you've dialled the amount in using the scroll wheel at the top of the machine, you close the lever down, locking the pod in place and piercing the capsule with a small needle.
From here, it's as simple as pressing the hot or cold button, filling the pod up with water, which will cause a little piece of plastic inside to rise and release the brewed coffee, or other drink, flowing into your cup below.
Once your drink is made, the machine will stop, and you can pull up on the latch, releasing the lock and letting you take the spent capsule out, throwing the small piece of plastic out in the trash.
Unlike its Nespresso siblings, however, there is no automatic spent pod disposal box underneath, forcing you to take the capsule out each time you use the machine.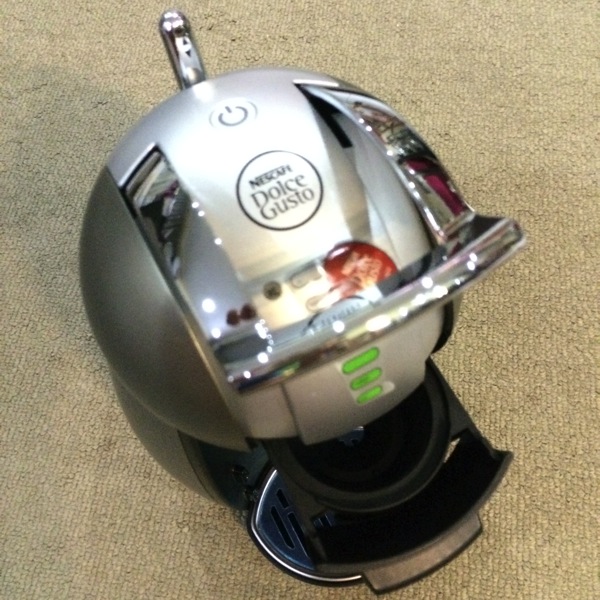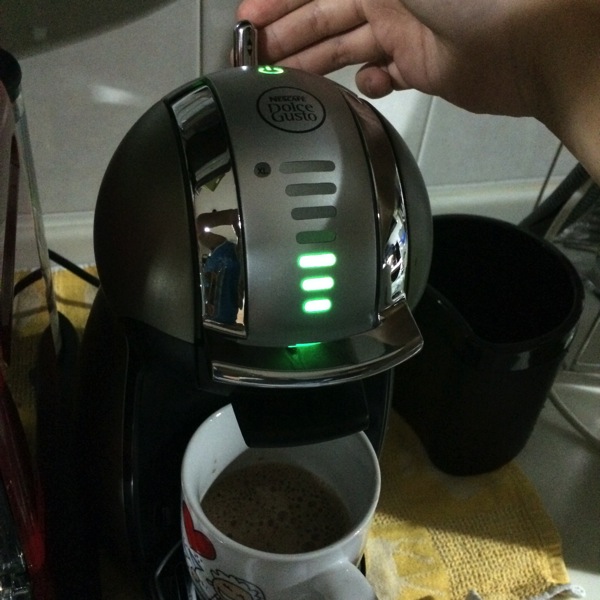 Pros (for Nescafe Dolce Gusto Genio 2)
– wide range of drinks it can make ( caffe americano, espresso, ristretto, espresso decaf, cafe au lait, cappuccino, latte macchiato, chai tea latte, nestea peach and cappuccino ice) Yes, it can make cold beverages too.
– able to manually adjust the water level required to make the drinks
– cheaper option even on a long term basis (machine & capsules) 
– Able to adjust the cup stand platform to suit more cup heights 
– Does provide milk capsules 
Pros (for Nespresso Pixie)
– Wider range of coffee
– Coffee drinks are more aromatic & intense
– Greater variety of accessories (nicer but more expensive too)
– More sturdy make (metal, plastic)
– Make better froth but using external milk tank / froth machine 
Conclusion : Get a Nespresso if you are hard core coffee fan. For leisure drinks & more variety, Genio is a better bet.
For now, the 2 machines will sit alongside each other to cater for a wider audience who not only wish to savour coffee but also other tea / milo drinks.
I guess, it adds up to the make of a more convenient & intelligent home.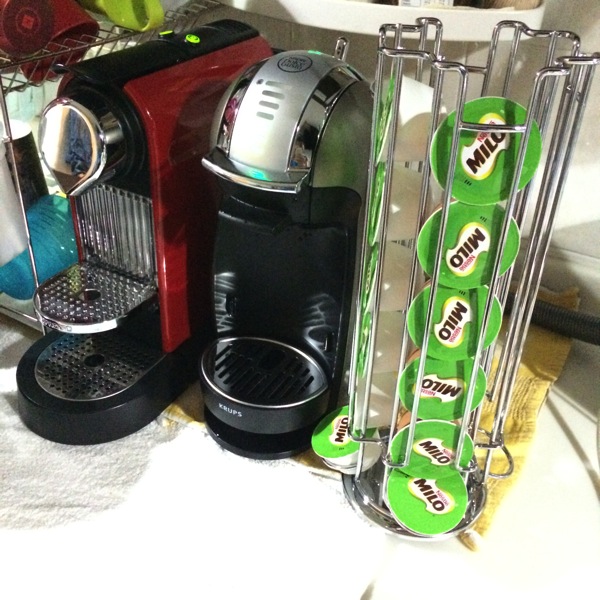 Read other related posts:
Follow us on:



Share this article on: