Mi Smart Home Kit 小米智能家庭套装
at
RMB 199
(S$45), one would ponder if it truly live up to its name for such an attractive price next to a typical wireless door bell set. As an existing user of Wemo home automation kit, I am a firm proponent that we can leverage technologies to improve our lives. Let's take a peek at what the Mi Smart Home Kit can offer.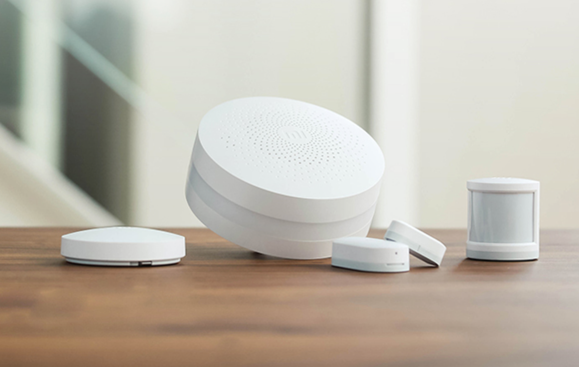 The packaging came no bigger than a regular log cake box, in typical recycled brown box material.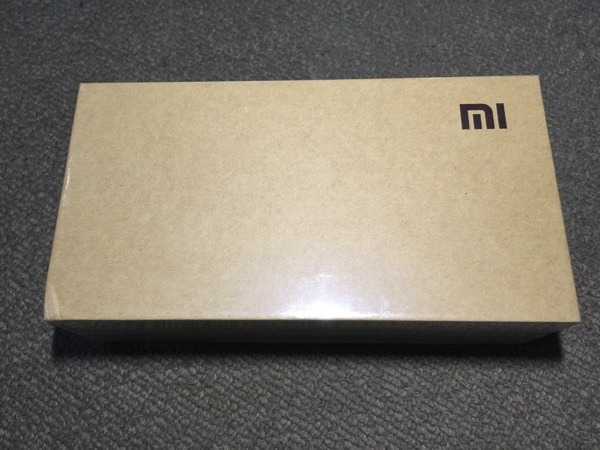 The full set comes with:
a. Main gateway (largest circular item) – controls each sensor (via Bluetooth) & interface with the app (through WiFi connection).
b. Motion sesnor
c. Door Window sensor
d. Button switch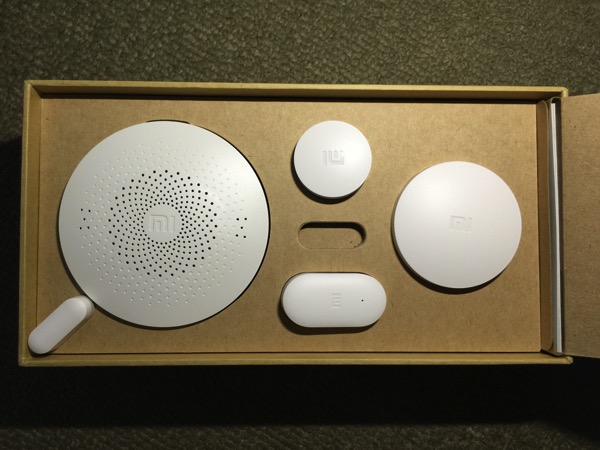 Personally, I am impressed how small the motion sensor is – x2 thumb sized and yet able to detect motion accurately within 1.5 meters. It is touted that the replaceable battery within the sensors can last ~2years in normal usage. The main gateway unit runs on AC power (100-240V), thus able to work out of China.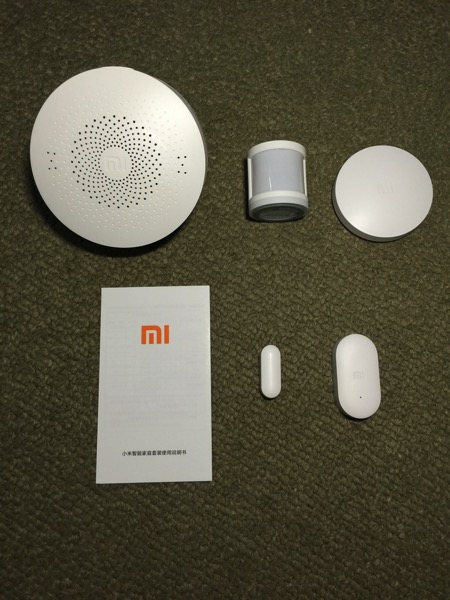 Similar to Yeelight bedside lamp, one can program the main gateway unit to emit highly configurable light colour permutation (1.6 million colours).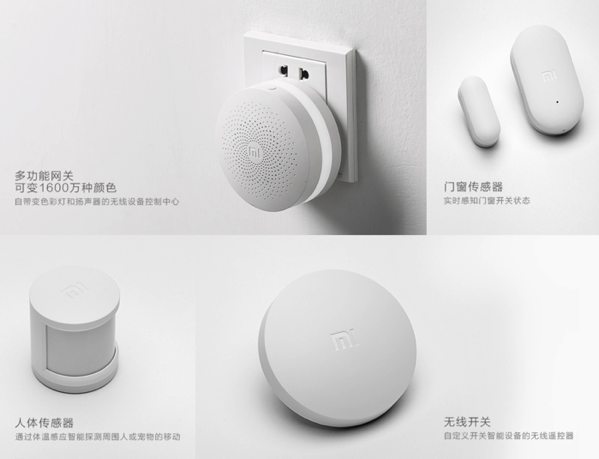 You will need to download the Mi Smart Home app which is available in both iOS AppStore and Android Play Store. Currently the Mi Smart Home app can be used to connect and control several Mi Home Automation devices such as Mi Plug, Xiaomi Camera, Mi Air Purifier, Smart Home Kit and Midea Air Conditioner.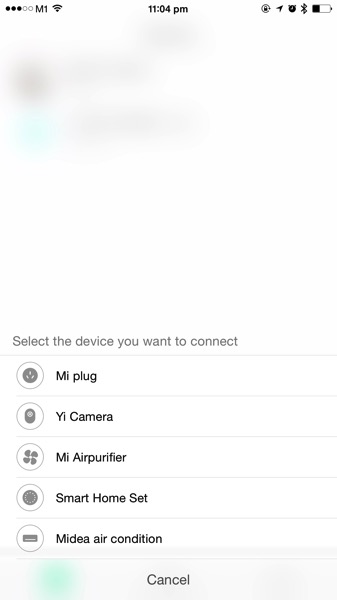 Step 1 : Prepare the Mi Smart Home Kit – Main Gateway (Pairing Mode, Yellow Blinking light)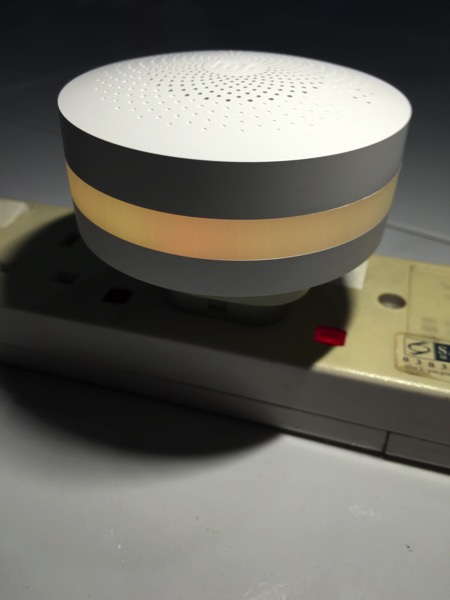 Step 2: Verify pairing is completed with Main Gateway (Solid Blue Light)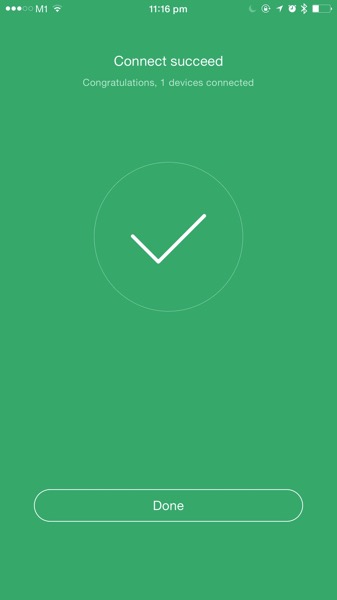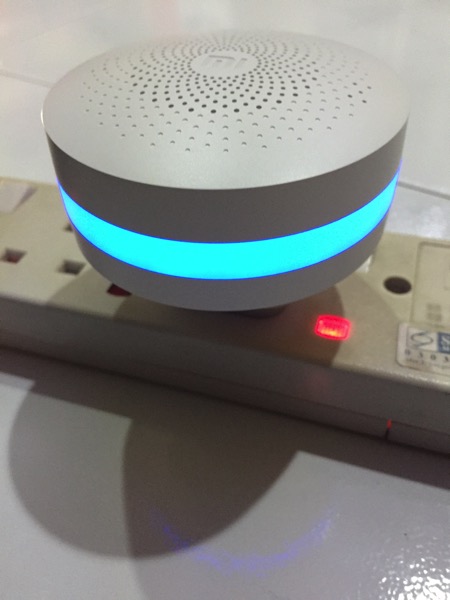 Step 3: Install the motion sensor
Observe the pinhole of each sensor. This is used to initiate pairing for the sensor with the main gateway.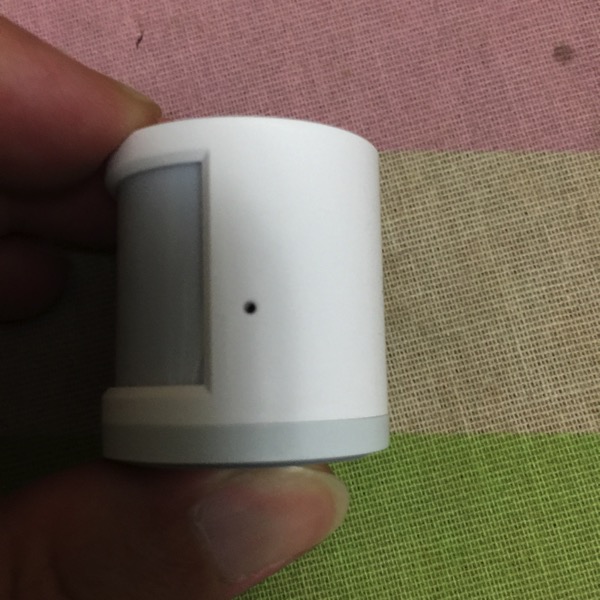 One can use the 3M wall sticker to affix the sensor to any flat surface. For the motion sensor it is advisable to position it at height level to avoid any blind spots (areas not readily detected by the motion sensor).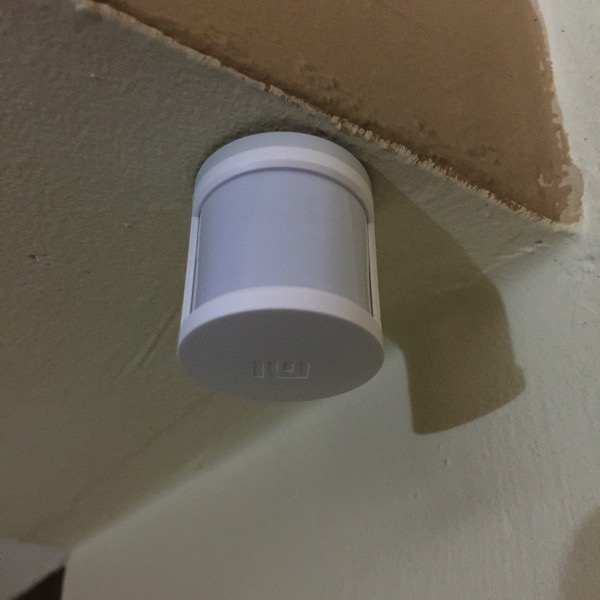 Step 4: Install the Door Window Sensor
The sensor relies on magnetic movements to capture the opening / closure of the door or window segments. It is advisable to position the smaller sensor of the pair on the segment which is more readily exposed to the exterior (exposure to rain / sun) since the bigger sensor has battery & circuitry enclosed.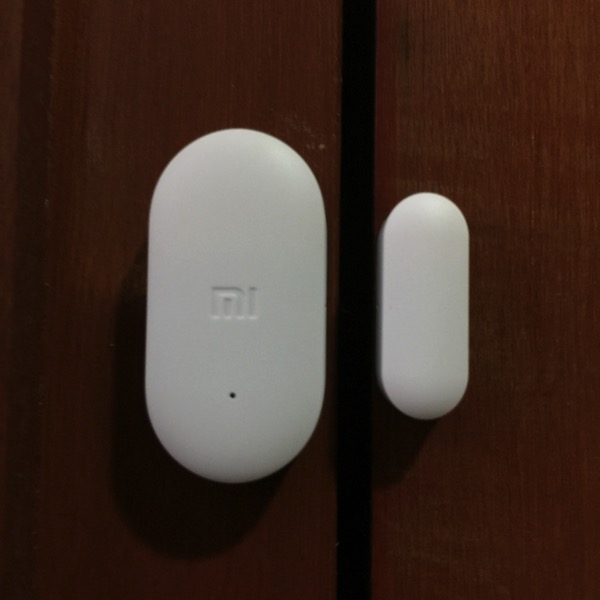 Step 5: Install the Button Switch sensor
Instead of deploying this to control connected devices (e.g. on Air Purifier or Main Gateway light) I have utilised this as a door bell since my existing one is defective.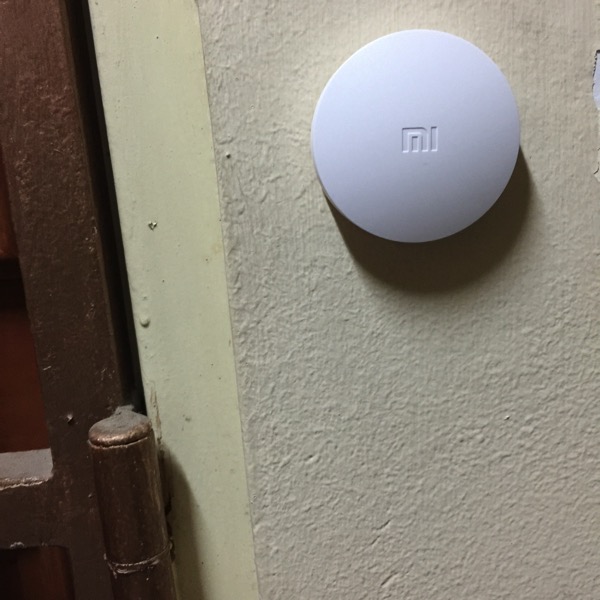 Replacing the battery within the sensor is also pretty straightforward. Twist it open and you will have access to it.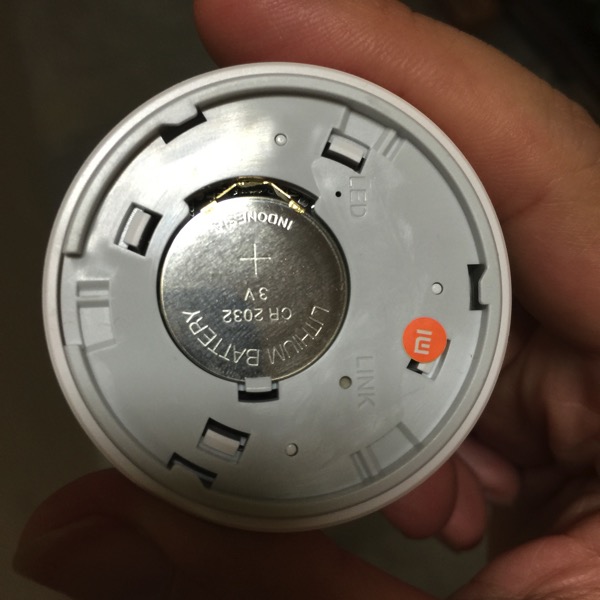 The accompanying Mi Smart Home App is also very intuitive.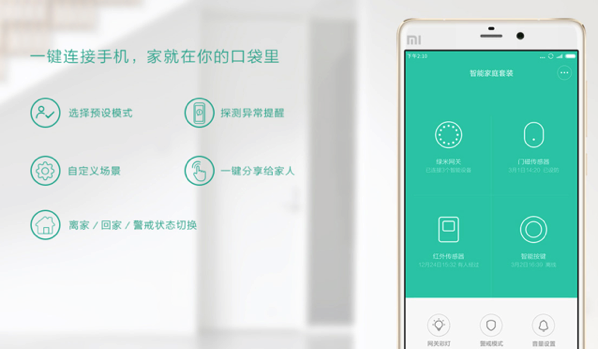 Highlight 1 : Quick access to all connected Mi Smart Devices.
Highlight 2 : Configuring the Main Gateway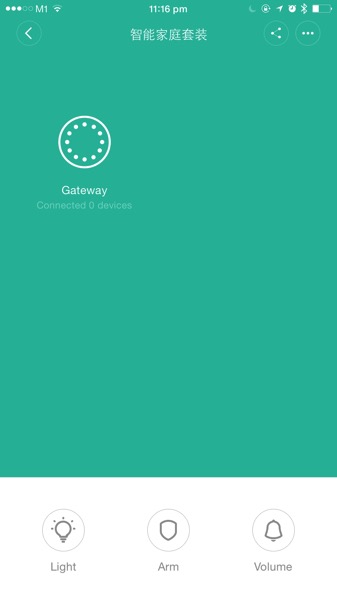 You can program the :
a. Behaviour of the night light (duration, timing and even colour of the light).
b. Timing & sounds for the alarm (be it intruder alert or regular door chime mode)
c. Audible settings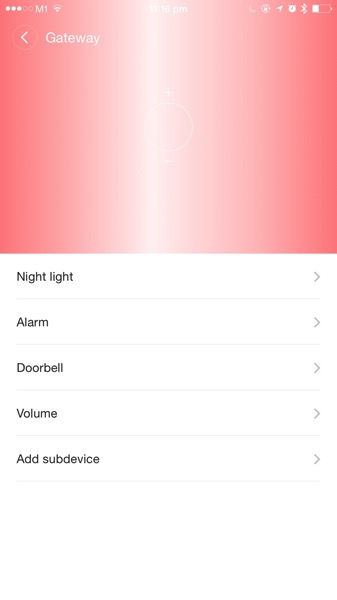 One can even buy a few sets of the sensors and air them to the same gateway. Simply initiate the pairing mode (pressing the pinhole button in desired sensor) and add 'Sub Device' in the Mi Smart Home App.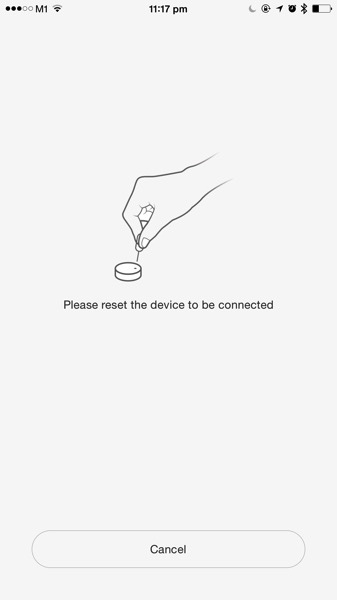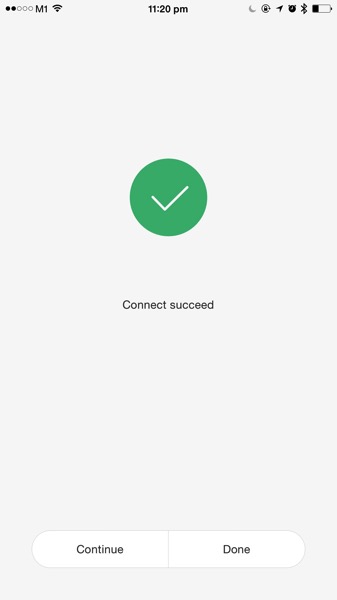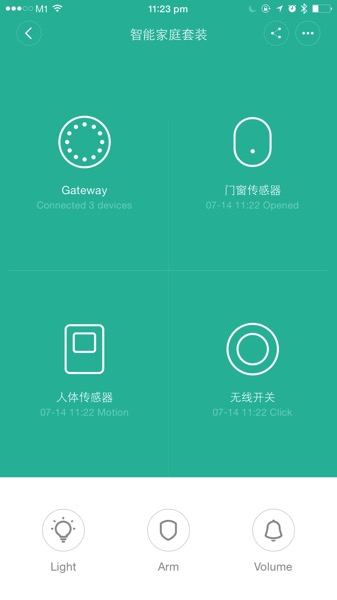 Highlight 3 : Updating of firmware is OTA (over-the-air)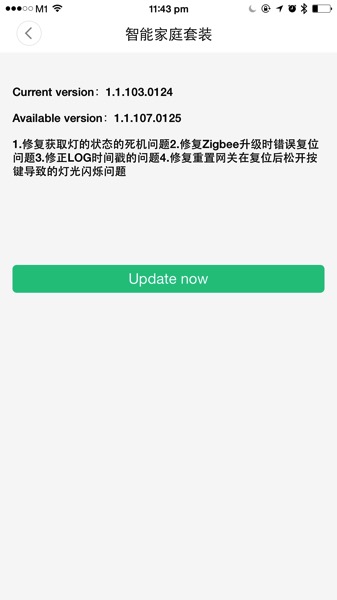 Highlight 4 : One very useful feature is the log of all activities tracked by each connected sensor, sorted in chronological order.
e.g for the Door Window sensor: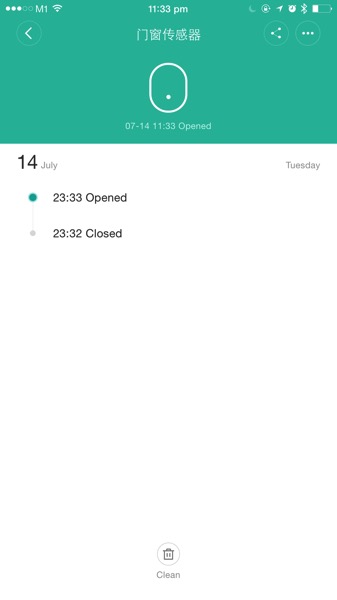 e.g. for the Motion Sensor: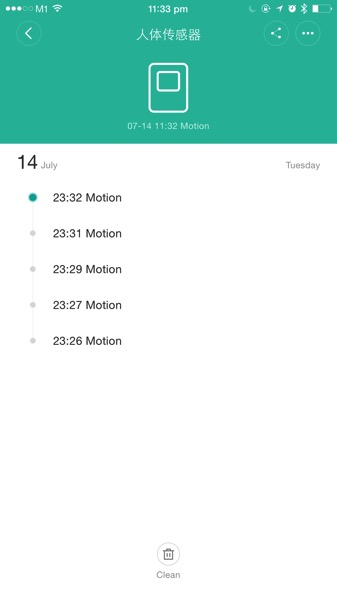 For first timers who have no clue on how to systematically program the home automation logic, Mi Smart Home app comes with pre-defined rule templates which you can immediately activated for all the connected Mi Smart devices.
e.g for Door Window sensor: (upon reach home mode, upon leave home mode, door open/close mode etc)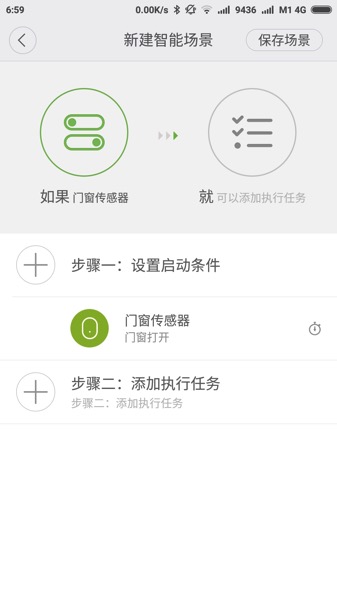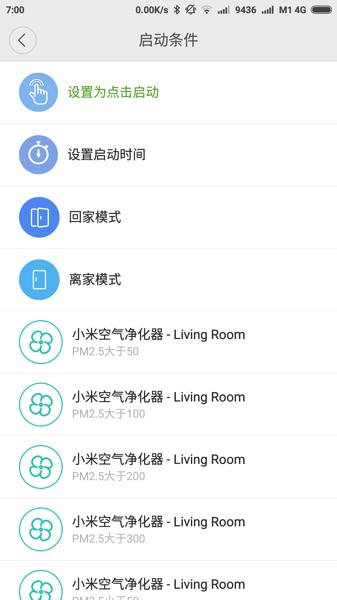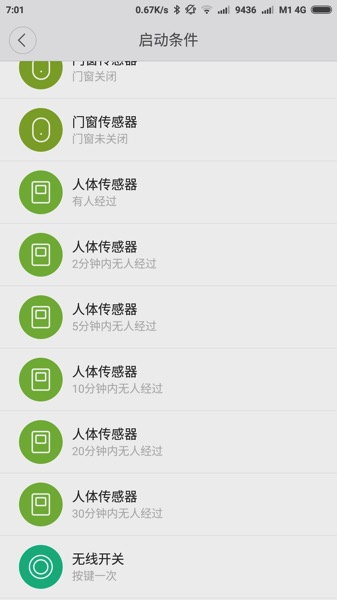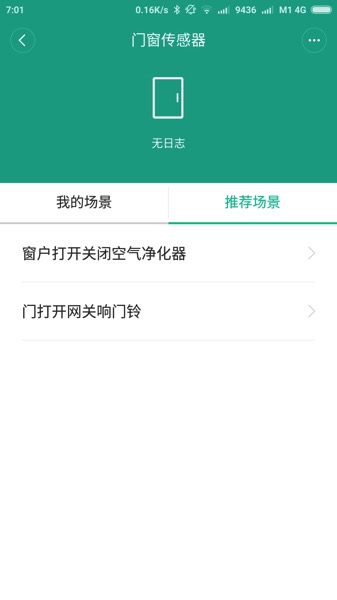 e.g for Button Switch (i.e activate/deactivate any connected devices, door chime mode, alarm mode etc)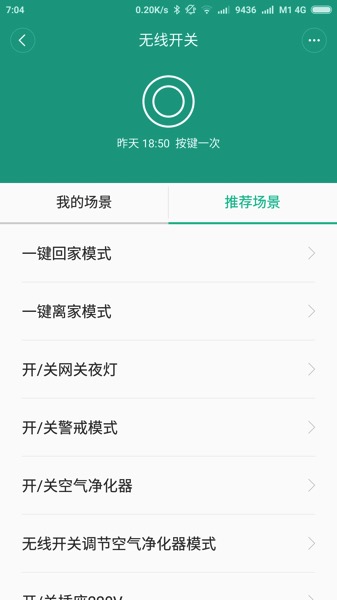 lastly for the Motion Sensor (i.e. to turn on Mi Air Purifier if there is activity in living room, switch on all entertainment kits via Mi Plug etc)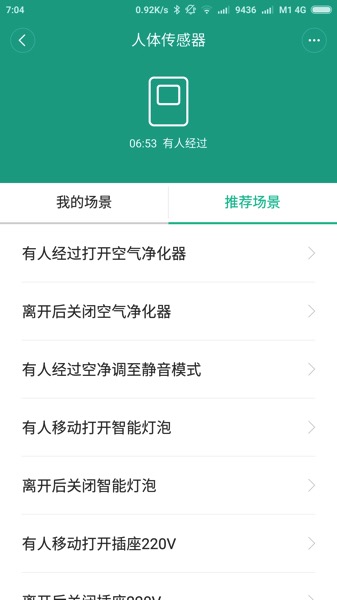 The number of automation rules one can create is almost infinite, depending on the connected Mi Smart devices seen below: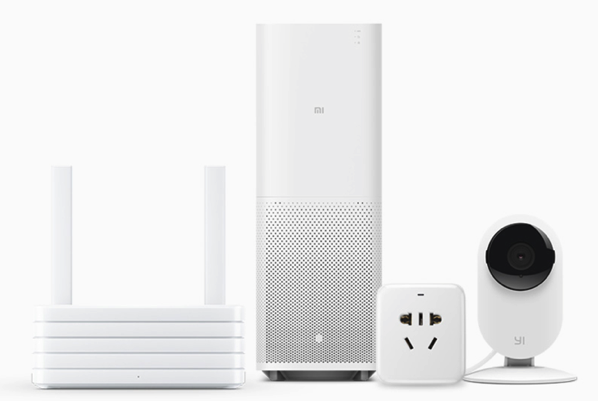 Right now, I am still creating my own smart home with these Mi Smart devices (Xiaoyi Camera, Yeelight Bedside Lamp and Mi Air Purifier). Hopefully one of these days  I can even program my home ceiling lights and kitchen appliances.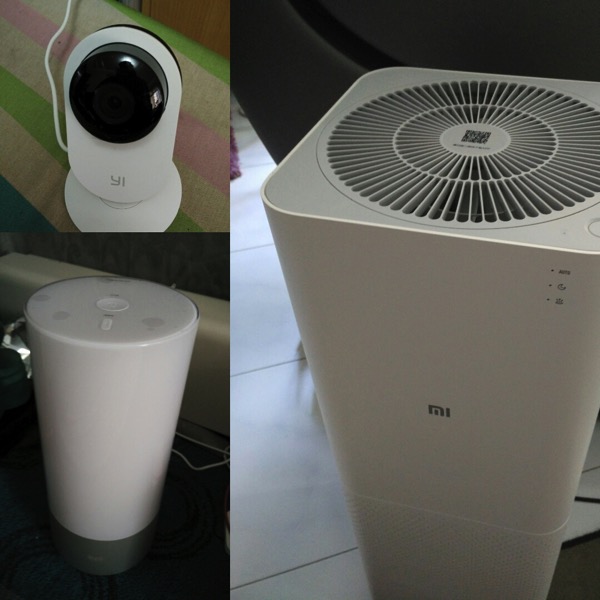 In summary,
PROS:
a. Truly affordable start to home automation (~S$45 / USD 28). This far cry from a typical Wemo switch plug which already costs S$100 each.
b. Easy to setup with available rule templates.
c. Long battery life for the sensors (touted 2 years). Do note the main gateway runs on the AC Mains.
d. Compact size & elegant design.
e. Unified through a single Xiaomi account and setup is synchronised across the same Mi Smart Home App across multiple devices.
f. Able to easily share / assign controls to additional administrator using the same app.
g. Reliable sensory detections (so far). 
CONS:
a. Currently the android Mi Smart Home App has richer feature than the iOS version, but the former is only available in Chinese version.
b. Still lack of the ability to add on push notifications in the rule template.
c. Not IFTTT compliant, i.e. cannot control other IFTTT smart home devices apart from Xiaomi's ones.
d. Not waterproof for the Door Window sensor – handle with care & caution if they are exposed to extreme weather conditions.
Meanwhile, enjoy the little comic include in the same packaging: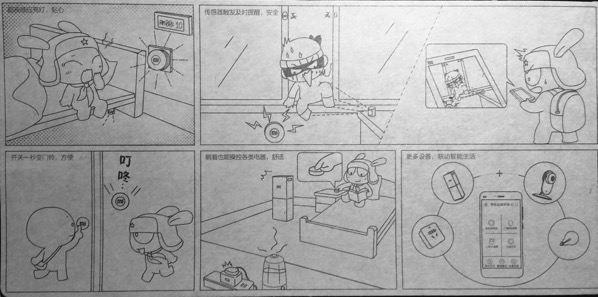 Read other related posts:
Follow us on:



Share this article on:






[New Product, Smart Devices] When Xiaomi launched this new