Xiaomi Mijia Smart Air Pump (米家充气宝) which features a built-in 2000mAh battery, tire pressure detection, pressure preset and various other functions, can fill up tires of balls, bicycles, motorbikes and even cars. It is easy to operate and it can save our energy to fill the devices up.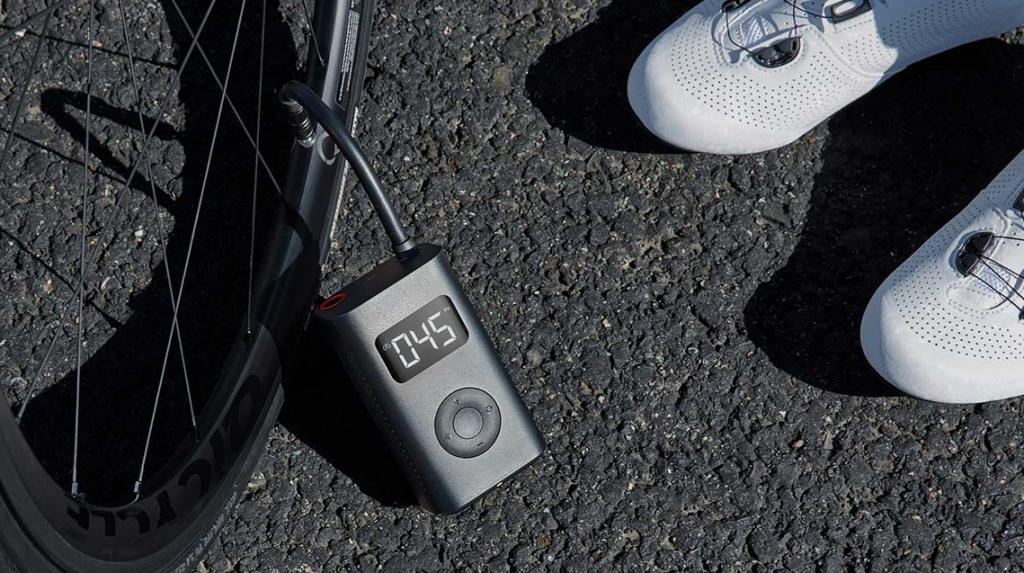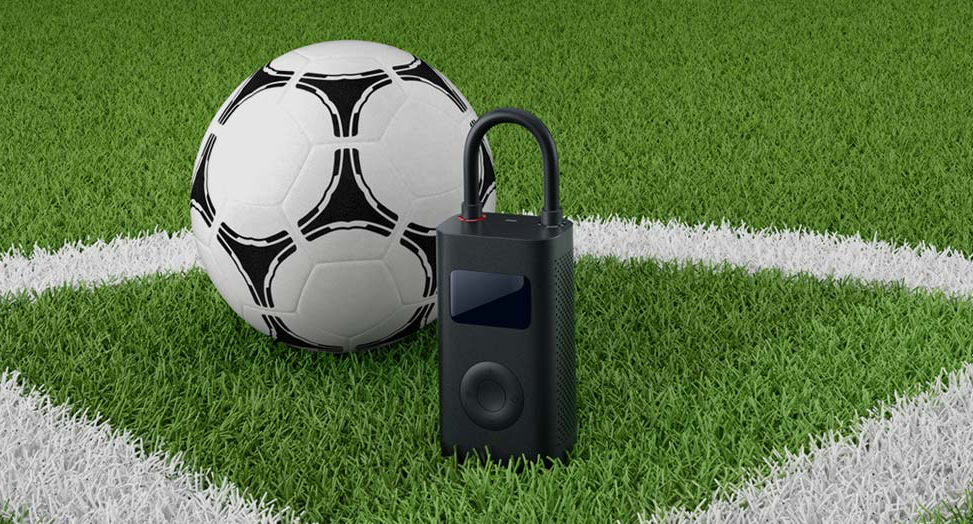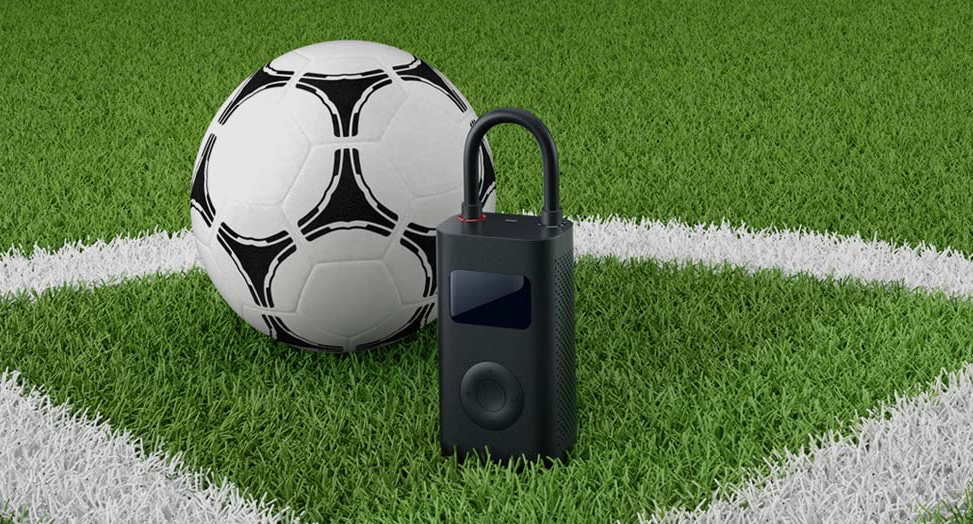 The packaging is the consistent minimalist style of Xiaomi products. From the box, we can see that this Xiaomi air pump can inflate not only bicycle tires, but also motorcycle tires, balls, car tires, and so on.
After opening the box, we can see a Xiaomi air pump, French air nozzle adapter, air needle for balls, a charging cable, a storage bag, and instructions for use.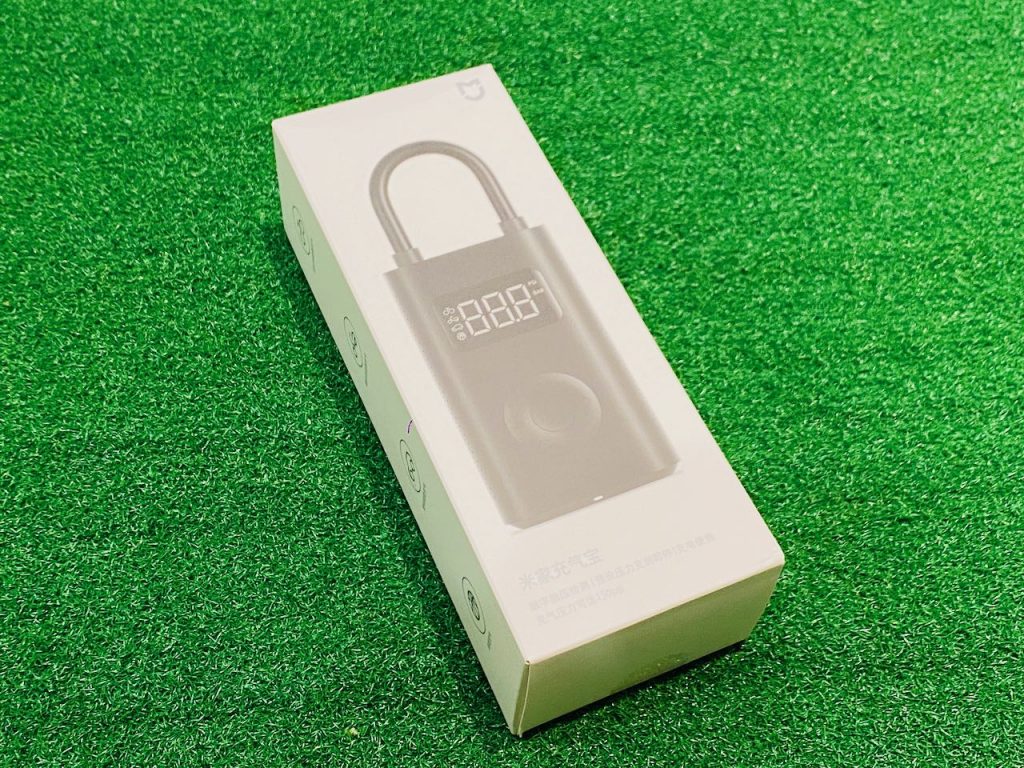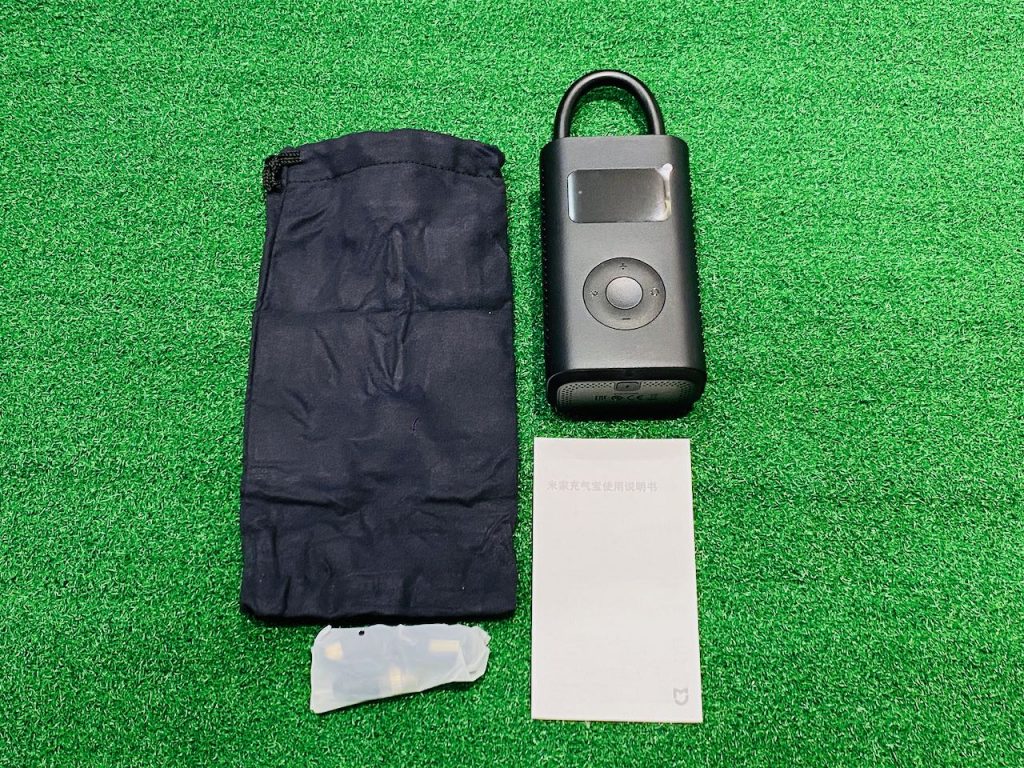 For 199RMB (S$40) you get a digital display, a button interface and a LED light to use in the dark. The device is run by two internal rechargeable batteries (2000mAh total). It comes in a full metal construction and has a 120mm durable air hose. The device can ideally be used by anyone (with or without knowledge about tyre pressure) as it has built-in pressure sensor and can automate the pump process.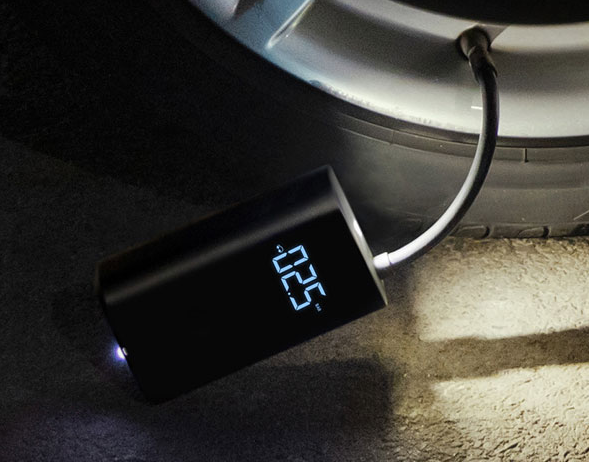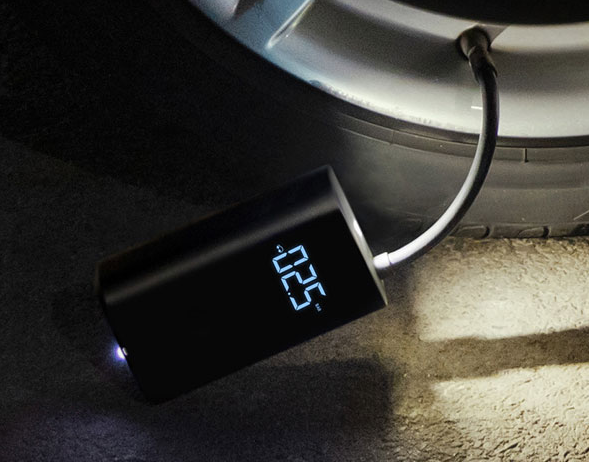 A single charge it can fully inflate 5 car tires. Or 8 bicycle tires or 7 footballs. It can operate at a pressure range of 3 psi to 150 psi or 0.2 to 10.3 bar. It can also automatically stop if it detects that exceeded pressure settings in the mode chosen by the user.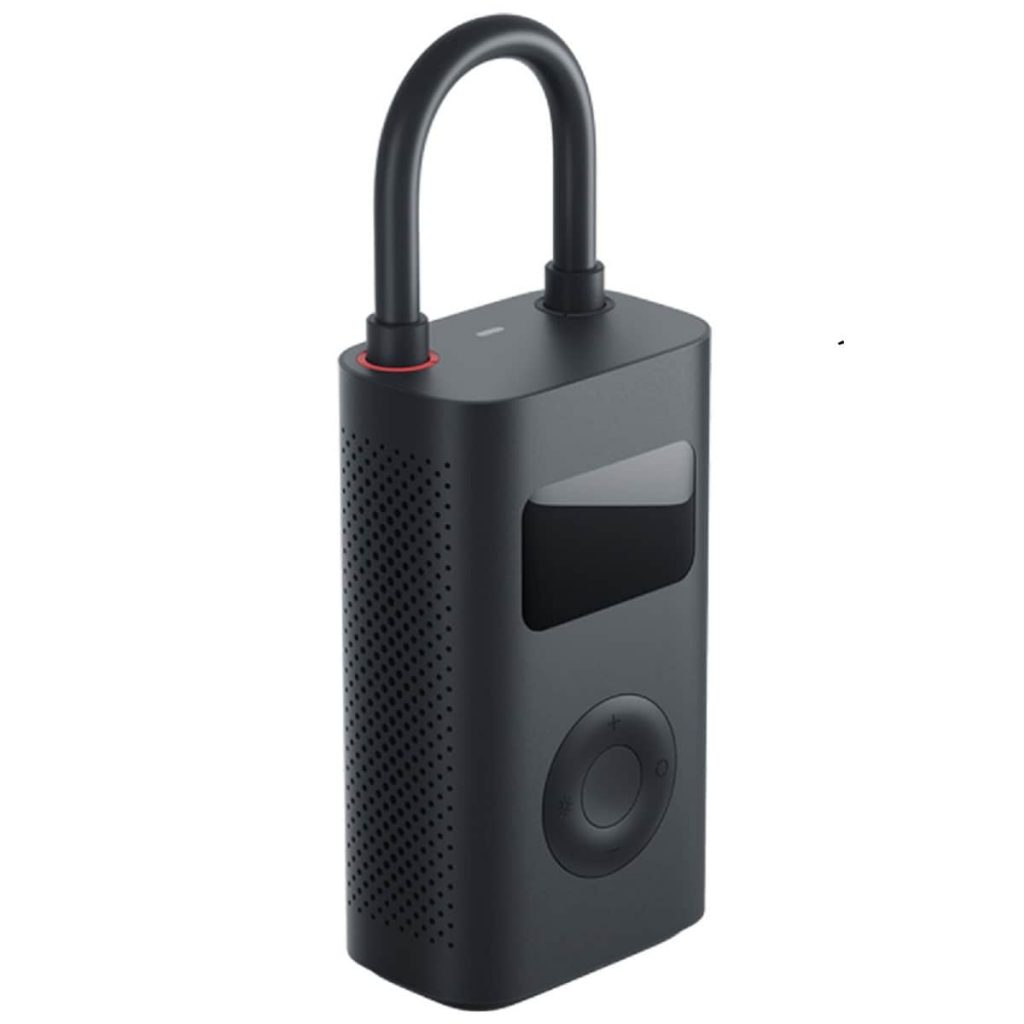 Main Features:
● Portable electric inflatable bank, digital tire pressure detection, preset pressure to stop
● High-precision alloy die-casting cylinder can easily pressurize to 150PSI, meet the inflation force required for road bikes, and also inflate common bicycle tires and various balls
● Detect tire pressure at any time, respond to unexpected situations
● Compatible with charging treasure charging, riding travel lightly
● The small body takes into account the excellent heat dissipation, the shock pad to resolve the cylinder working vibration, the hand-held operation is more comfortable.
● 18650 power lithium battery, high power supply, excellent endurance
● Comes with lighting, easy to use
● Micro-USB charging interface, compatible with most smart phone charging lines


It's a portable device at 124x71x45.3mm. The loop of the air hose is also designed to be hooked onto a bag or a handle. This increases portability and reduces the hassle of carrying it by hand or in a bag. After a period, the Xiaomi electric air pump is entirely different from traditional air pumps. It is effortless to use – just pushing the button will do.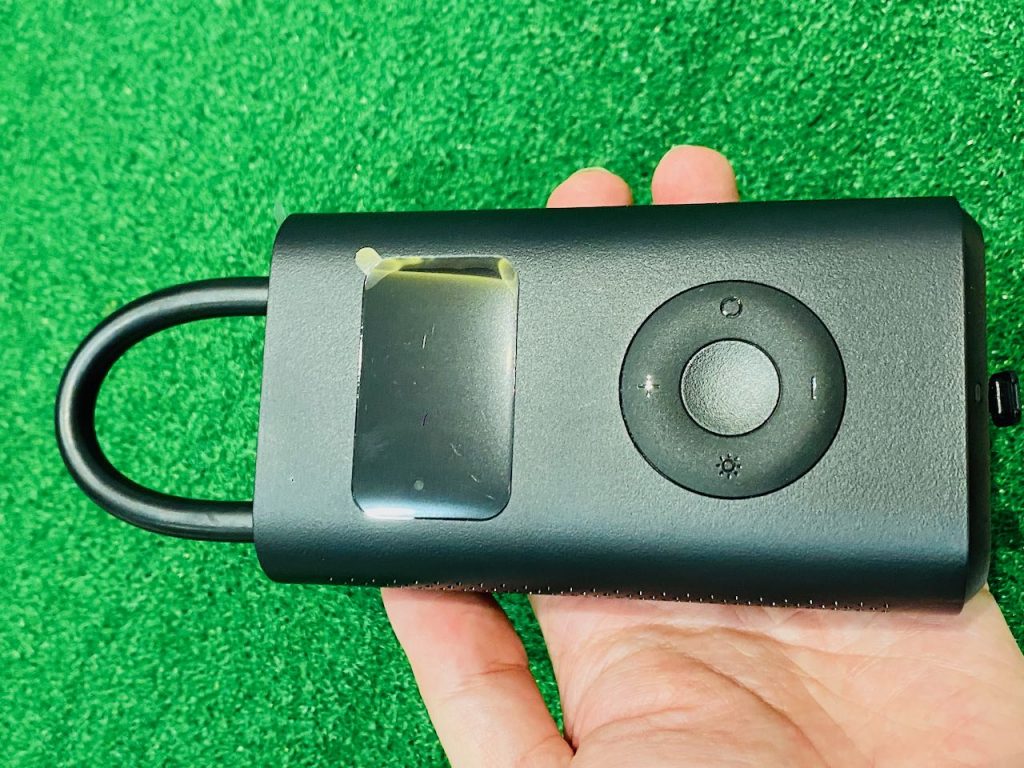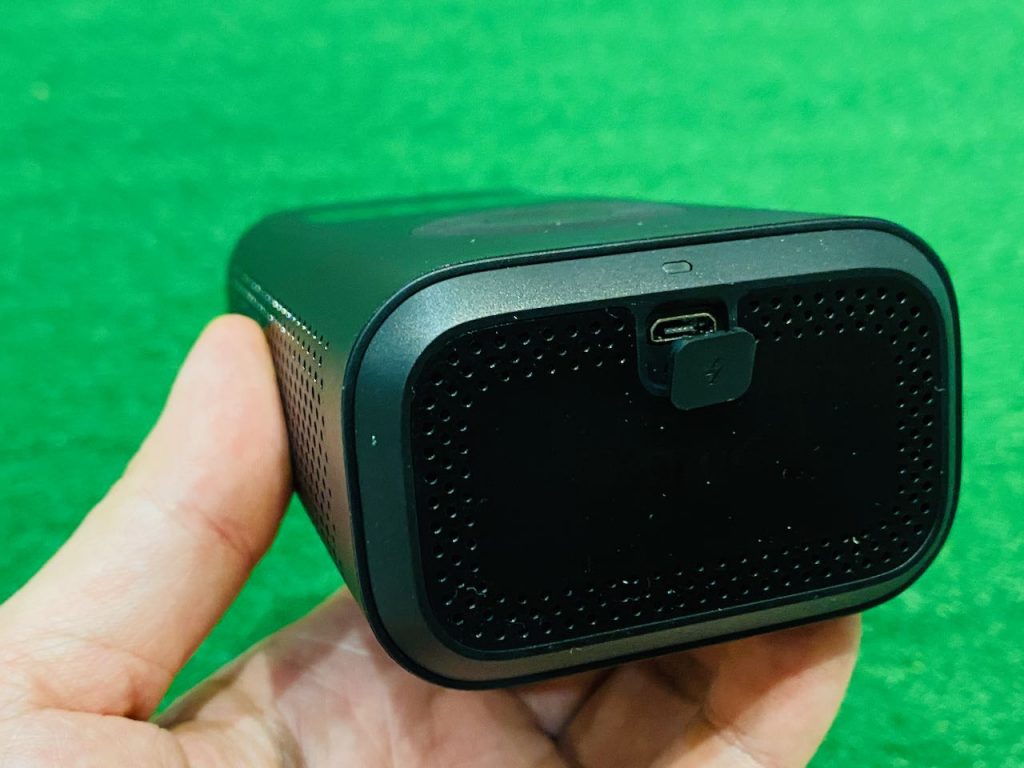 Read other related posts:
Follow us on:



Share this article on: