Griffin's new Survivor case for iPad 2 may be the biggest and most protective case that has ever been made. For me, it is the best protection for my kid's iPad 2 with her 'butter' fingers.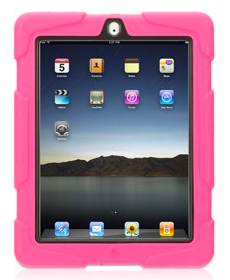 Most phone cases protect your handset from the odd knock or scratch, but the Survivor takes things to the extreme. It meets UK military standards for drop, vibration, rain and wind conditions and should protect your iPad 2 in just about any environment – even if you drop it six feet onto concrete.
Flaps cover all ports and buttons – great for those occasions you get stuck in a dust storm or avalanche – but you'll have to flip them open to use the camera or connection port.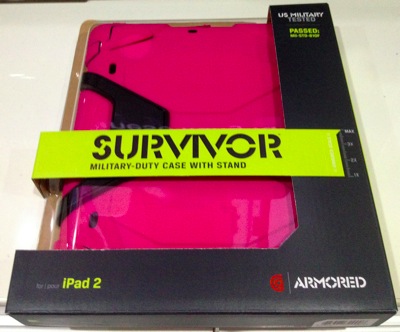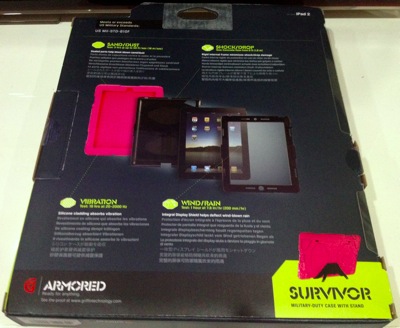 At first glance you will find the Griffin Survivor to be a quite a large case (quite a bit larger than the OtterBox Defender, Trident Kraken, etc.), this is due to the fact that your phone will be wrapped in not only a large portion of polycarbonate, but also a very large chunk of silicone as well. As far as the installation process goes. You will find that you will need to take your time when it comes to installing the case on your iPad 2.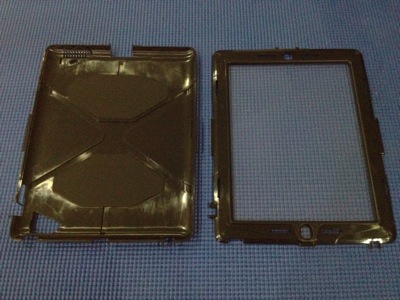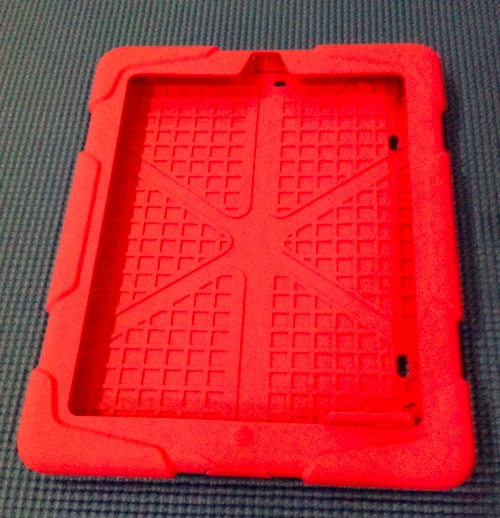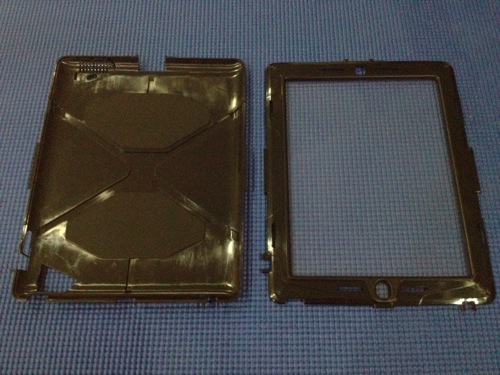 On the bottom of the case you will find an opening for the dock connector, the speaker, and the mic (unlike the OtterBox Defender, which does not cover the speaker and the mic, the Survivor has improved upon that and has left little slits in the port cover so that the sound can escape). The opening is a little bit on the deep side and not all chargers will work with this case.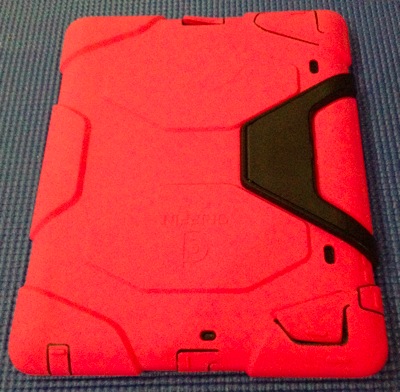 Unlike some other cases that use a very sticky silicone, the Griffin Survivor features a very smooth silicone that not only repels lint and dust, but also glides in and out of the pocket very easy. Despite the smooth texture of the Survivor, the case does have a fair amount of grip. I think this is partially due to the fact that the case has very large ridges on the sides where your fingers rest, preventing any budging of the fingers or the case, for that matter.
It would be great for construction, working outdoors, camping, and other instances where the environment, or your workplace, makes you feel the need for solid protection for your phone.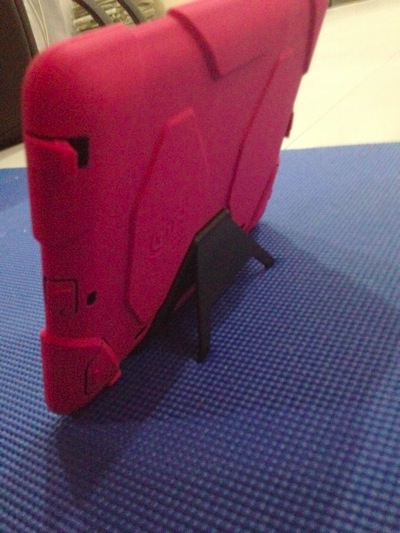 Technical Specifications from Griffin Store:
• Independently tested and certified to meet conditions outlined in US Department of Defense MIL-STD-810
• Integral Display shield deflects wind and rain (Test: up to 200 mm/hr for 1 hour)
• Rigid internal frame protects against shocks and drops (Test: drop on flat concrete surface from 6'/1.8 m)
• Sealed ports block blown sand and dust (Test: up to 18 m/sec for 1 hour)
• Silicone cladding blocks vibration (Test: 18 hrs at 20 to 2000 Hz)
• Includes multi-position workstand
• View video and results online at www.griffintechnology.com/armored
Read other related posts:
Follow us on:



Share this article on: