Capacitive stylus has been in the market ever since when touch screen smart devices are around. The recent resurgences of many cool drawing applications have re-kindled my interest to explore better stylus. Over the weekend, I have decided to get my hands on another new stylus and my hunt is indeed a good surprise – Adonit's Mini Jot It.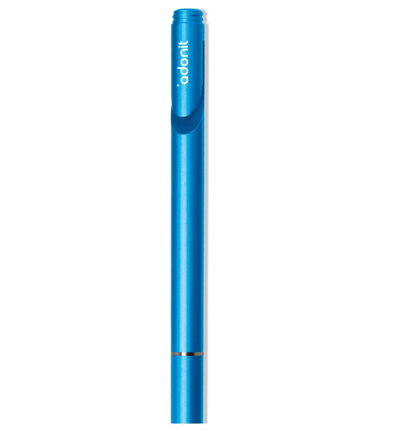 There are various apps which make use of capacitive touch to mimic the action of a ballpoint (to write), a paintbrush (to draw/paint), an eraser etc. Even the recent popularity of 'Draw Something' has seen numerous followers to pit against their friends on their drawing skills.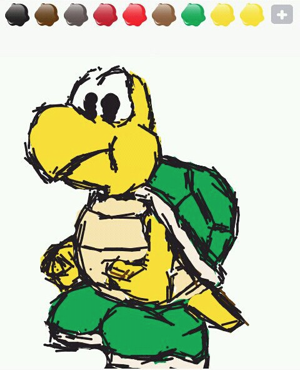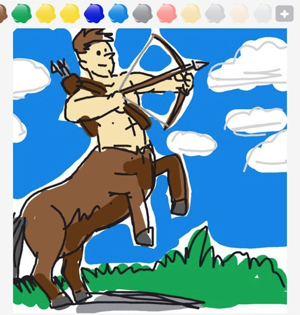 As professionals, we turn to a good stylus for us to take quick notes or annotations on available images or pdf documents. 'Notability' is one of the many good note taking application around.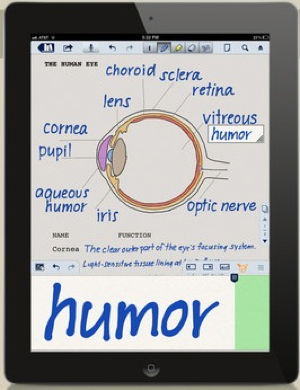 Creative folks should consider putting together your creative juices with 'Paper' by FiftyThree. A good and responsive stylus is key for a presentable illustration.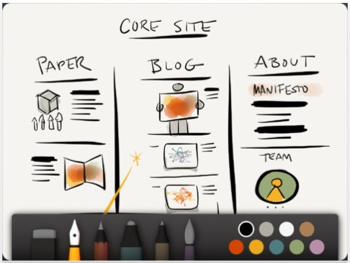 In order for capacitive touch to work, the regular touch screen has only one side of the insulator is coated with conductive material. A small voltage is applied to this layer, resulting in a uniform electrostatic field. When a conductor, such as a human finger, touches the uncoated surface, a capacitor is dynamically formed. Due to the sheet resistance of the surface, each corner is measured to have a different effective capacitance. The sensor's controller can determine the location of the touch indirectly from the change in the capacitance as measured from the four corners of the panel: the larger the change in capacitance, the closer the touch is to that corner.
Most of the time, these systems are good at detecting the location of exactly one touch. If you try to touch the screen in several places at once, the results can be erratic. Some screens simply disregard all touches after the first one. Others can detect simultaneous touches, but their software can't calculate the location of each one accurately.
Adonit's Mini Jot It
It comes in a neat transparent acrylic box. Personally, I prefer the mini version which comes with a 'cutout' from the body which I can hook this stylus to a pocket for great portability.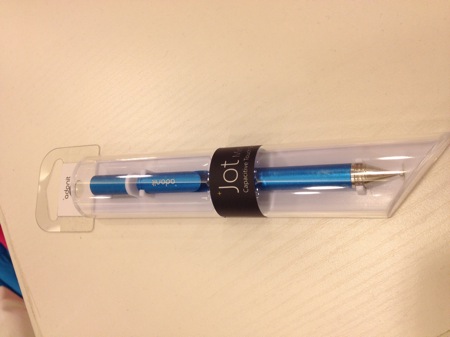 I have 2 other brands – Ozaki [Middle] and Spigen SGP [Right].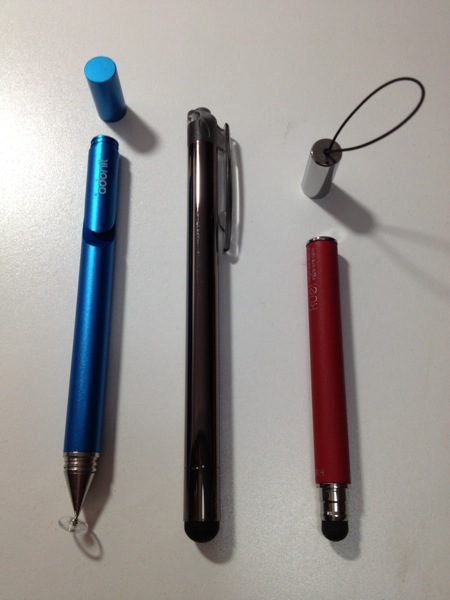 A very interesting feature is that the tip of Jot It comes with a capacitive disc and this will magically allows one to write at an angle.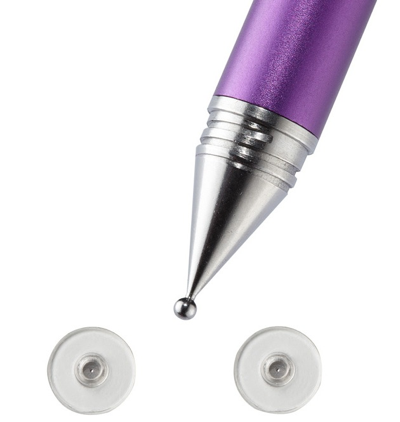 This stylus is the definitely the best I have ever tried not to mention that it is nicely weighted and nice. With the nib and clear plastic disk on the bottom, you can write as accurately with it as you can with a pen!
You can purchase it online directly from Adonit store or Infinite stores within SG Best Denki outlets.
Happy drawing and note-taking!
Read other related posts:
Follow us on:



Share this article on: