Ditch your numerous IR remote controllers, the next level of smartphone-as-universal-remote technology is here – Griffin Beacon Universal Remote.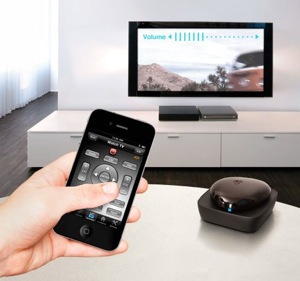 Beacon itself is an $80 hardware device. Your iPhone, iPad, or iPod Touch communicates with it via Bluetooth, and Beacon in turn communicates with your entertainment center by sending signals to pretty much any IR device in sight. You use Beacon in tandem with the free Dijit iOS app, which employs what Griffin calls "a library of constantly updated device codes to simplify setup for your TV, set-top box, sound system, media players, and more." Beacon can control common devices like televisions and DVD players, but also more advanced equipment like a TiVo DVR, Microsoft's Xbox, or an Apple TV.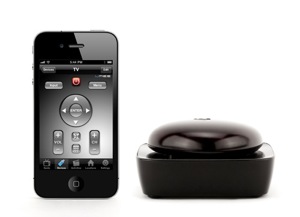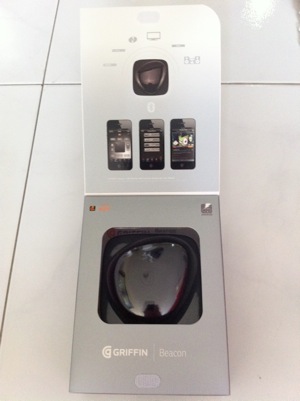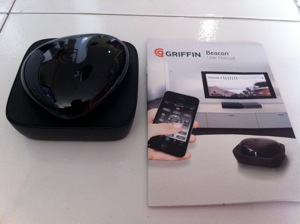 The Beacon requires no wires or cables; it relies upon 4 AA batteries, which Griffin says should last for two months. It supports navigation, input, volume, and other common controls on anything from TVs and Blu-ray players to DVRs and the Apple TV. The Bluetooth lets it tie in without needing special setup on a Wi-Fi network.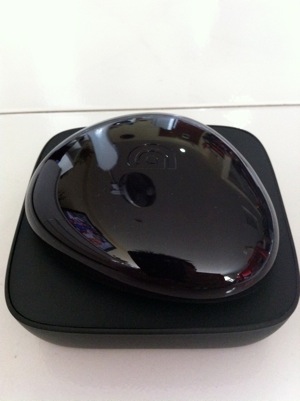 The Beacon supports over 200,000 devices, including your Xbox 360 and can be controlled by the Dijit app – a free download from the Apple App Store.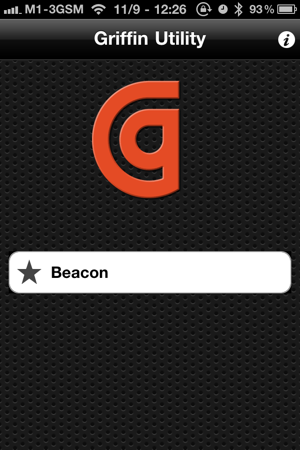 Dijit really shines is on these remote screens. The button layouts, while logical and great, are completely configurable. You can not only re-arrange things, but in several cases you have a choice of interface element. Volume, for example, can be an up/down button, or it can be a circular jog wheel you spin left or right. Not only that, but helpful blue alignment grid lines appear as you drag these items around the screen.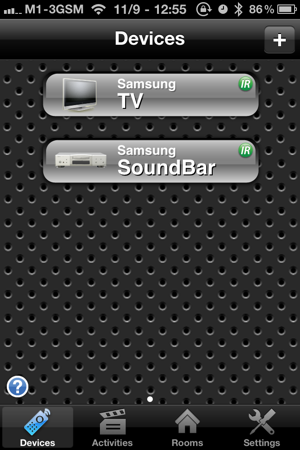 Devices is where you will go to control all your components. It'll drop you into the last-used component's control screen, which in my case was the TV.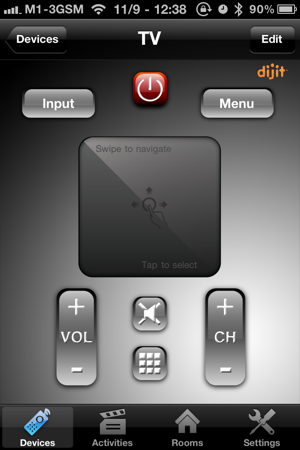 The Rooms screen allows you to configure more Beacons in other rooms, and from what Griffin says they will re-associate by tapping the Beacon's stone.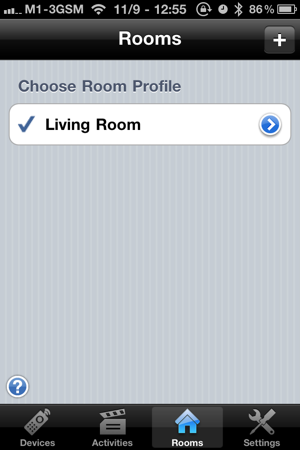 Another great touch is the Activities feature. This lets you program the Beacon to perform numerous buttons at the press of a single button. For instance, you might set up an activity that turns on your TV, Digital TV box and home cinema speaker system all at once. It's a great time saver, and one that once set up would suit to a tee a technophobe who finds multiple controllers confusing.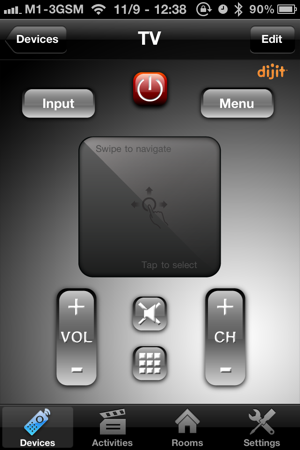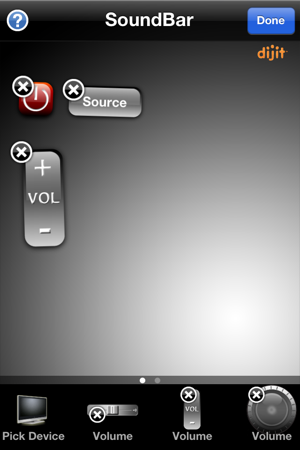 Summary of key Features:
– Wireless universal audio/video controller for iPhone, iPod touch and iPadLow-profile component designed to blend unobtrusively with any decor
– Use your iPhone, iPod touch or iPad as a powerful universal remote control without dongles or cases
– Connects to your iOS device via Bluetooth and gives you control of your TV, stereo, and other home entertainment components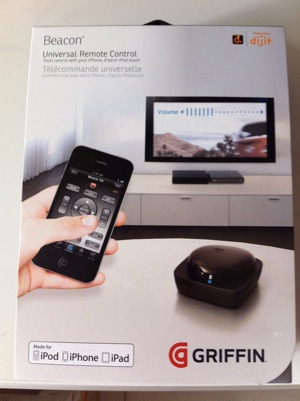 Read other related posts:
Written by Alan Soon
Follow us on:



Share this article on: