There are dozens of coloring and painting Apps for iPad. But only one's amazing enough to be called "Crayola." The chunky, kid-friendly stylus mocks the tip of a pen, crayon, marker or paintbrush as your doe-eyed youngin' swipes along 30 plus animated pages — all while sitting too close to the screen.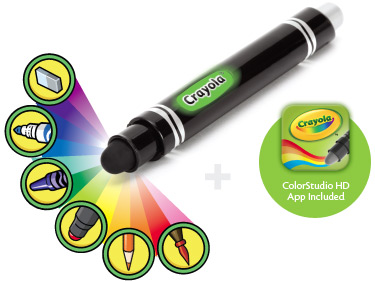 Crayola ColorStudio HD pairs an iPad drawing app with iMarker, a marker-shaped digital stylus. IMarker combines the functionality of several tools (marker, crayon, pen, and paintbrush), which let children interact with animated coloring book pages that move and react while being colored.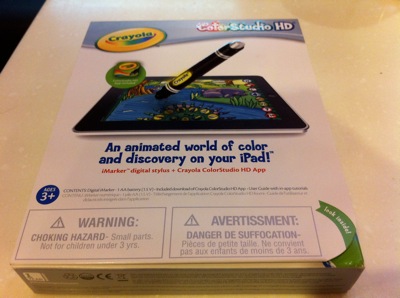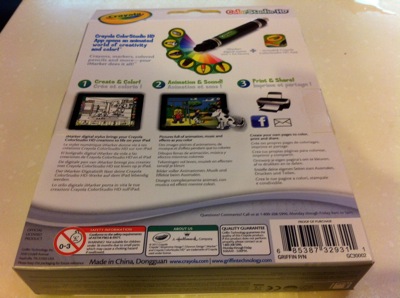 Crayola ColorStudio HD also generates custom-produced pictures, animations, sound effects, and music and other special effects.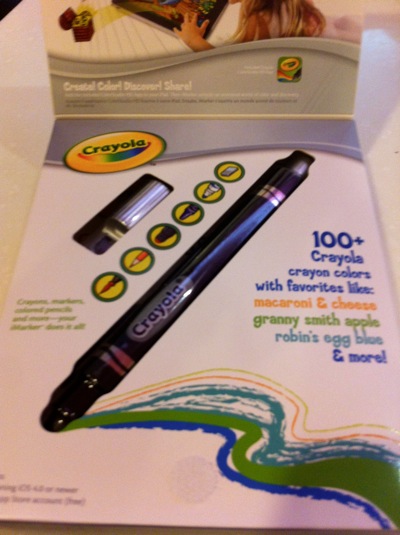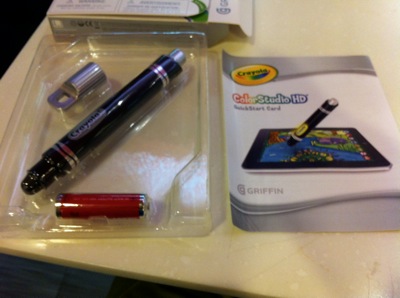 Crayola ColorStudio HD is able to differentiate between inputs from a child's finger and iMarker, letting them manipulate both the creative space and color without having to toggle between app modes. The ColorStudio HD App includes more than 30 animated coloring pages, pictures, sound effects and music. Artwork can be emailed to others, uploaded to Facebook, or even printed directly from iPad to any AirPrint-enabled printer.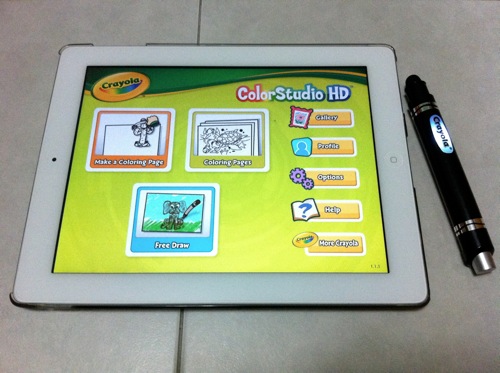 Within the ColorStudio app, kids select a marker, crayon, pen, or paintbrush effect, and pick their colors. From there, young artists can start their masterpieces. The app also offers a "stay in the lines" option for those who have difficulty controlling their creative expression.
Crayola ColorStudio HD is available for $29.99 from the Apple Store, Best Buy, or www.griffintechnology.com. The Crayola ColorStudio HD App is available for free from the iPad App Store.
Read other related posts:
Follow us on:



Share this article on: