During the 17th Feb 2016 press conference, E-Huge Technology officially announced the launch of the Grace 10 Light Hello Kitty Tablet PC – the first theme Windows 10 Tablet PC made available in Singapore after a successful launch in other countries such as Taiwan. This is also in response of the strong fan base of Hello Kitty and more importantly to provide a stylish Tablet PC which is also affordable to the masses.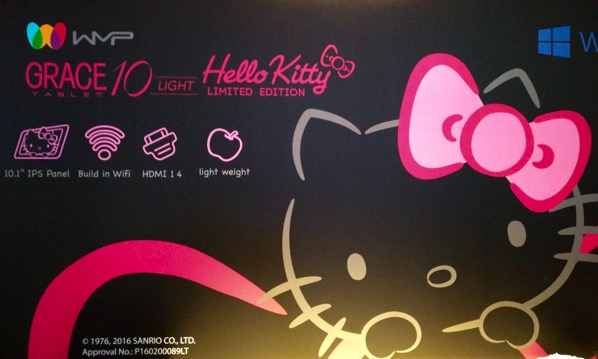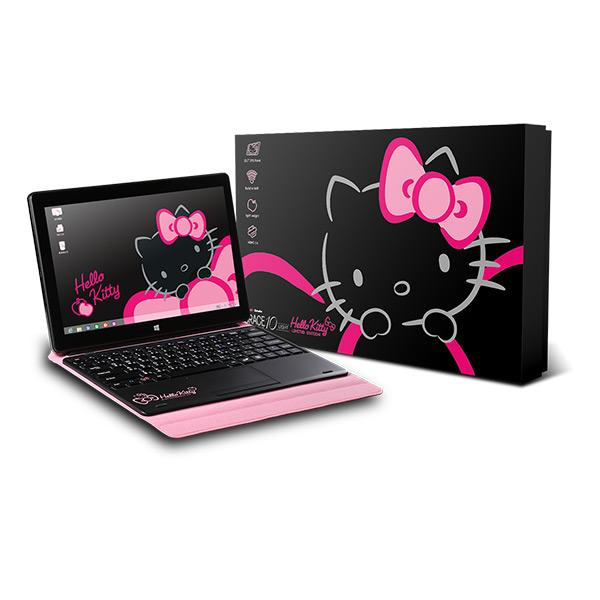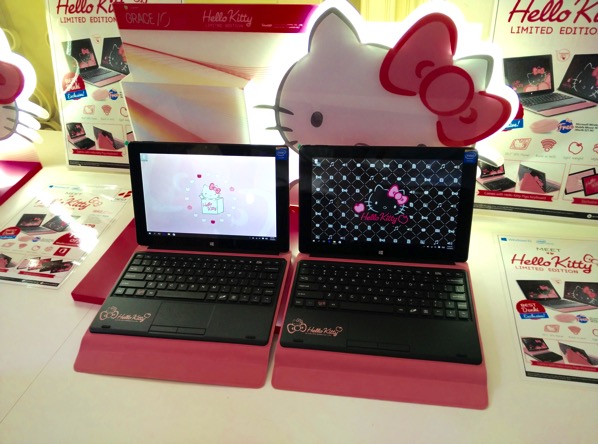 It is priced at S$379 – quite a good entry price, considering it comes with a pretty Hello Kitty printed pastel pink (Hello Kitty Pigo) keyboard. Even from afar, Grace 10 Light is a sure attention seeker among the crowd of old and the young.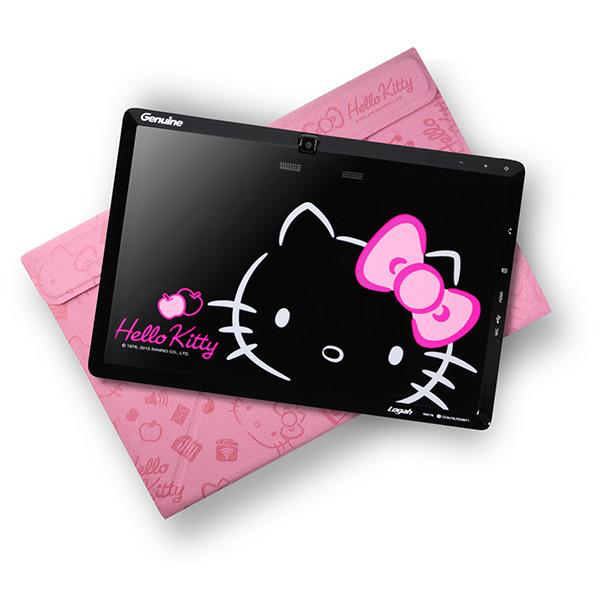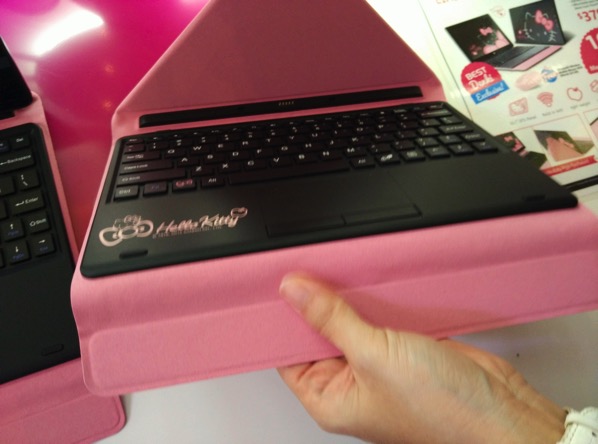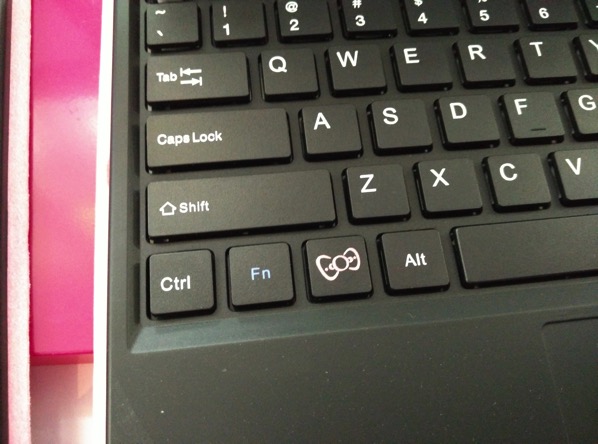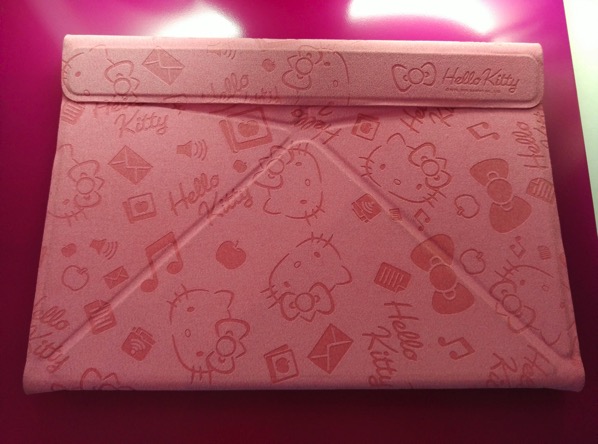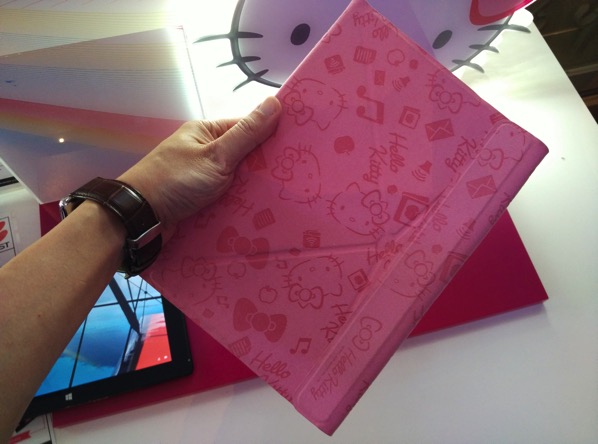 It is light weighted – only a mere 600 grams. slightly heavier than an A4 binded magazine. The 10.1" screen IPS screen is sharp and brilliant at 1280×800 (ice HD) Resolution. It even comes with a micro USB port and expandable microSD slot for additional storage of 32gb above the onboard 32gb ram.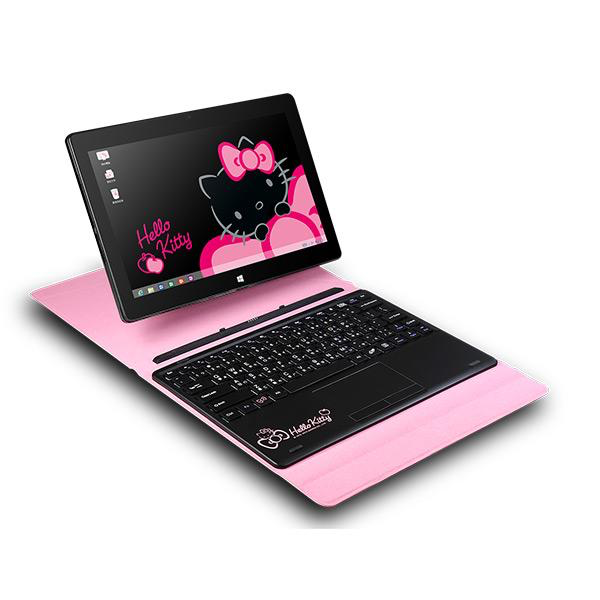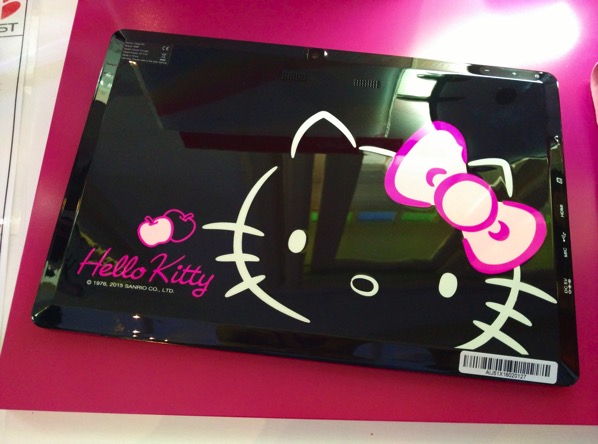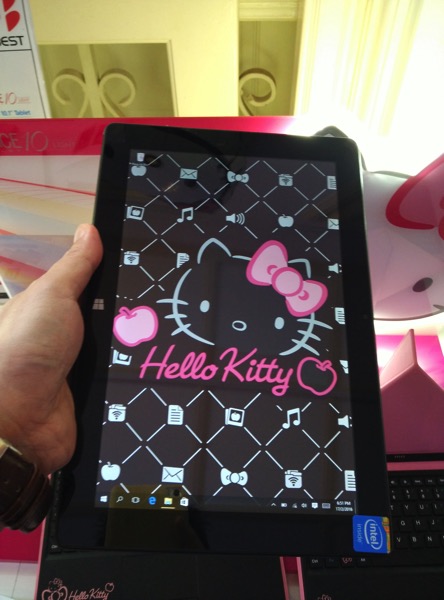 With Windows 10 Continuum, the apps will scale according to the mode which Grace 10 Light tablet is in i.e. tablet mode when it is undocked from the keyboard and desktop mode when docked again.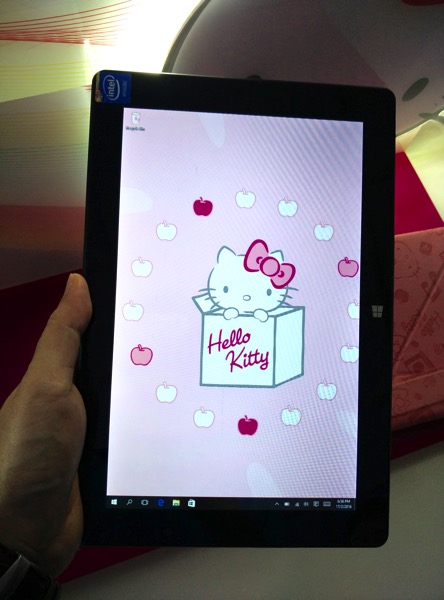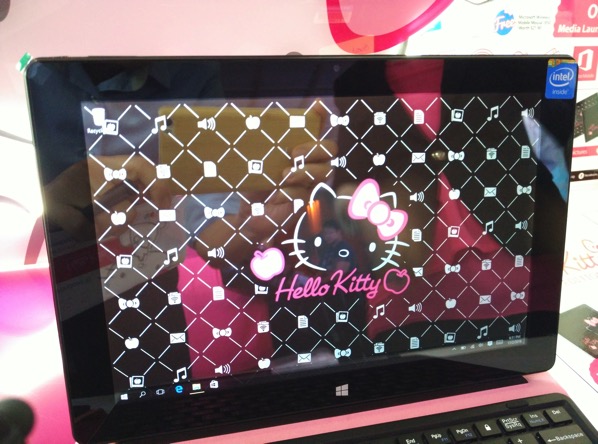 It also comes with Microsoft Office Mobile for free to enable users to be productive and have some work done on the go.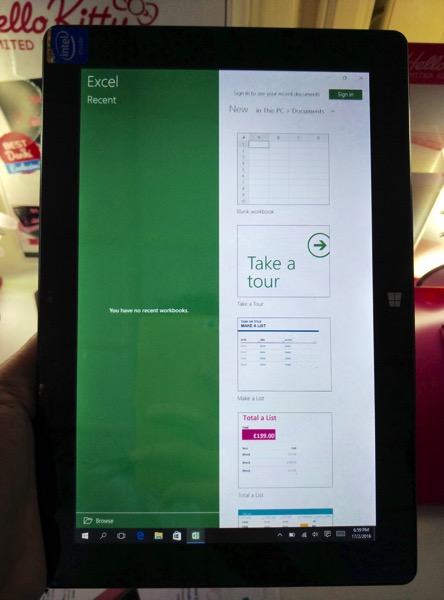 It also comes with 4 pre-installed Hello Kitty themed wall paper and desktop icons.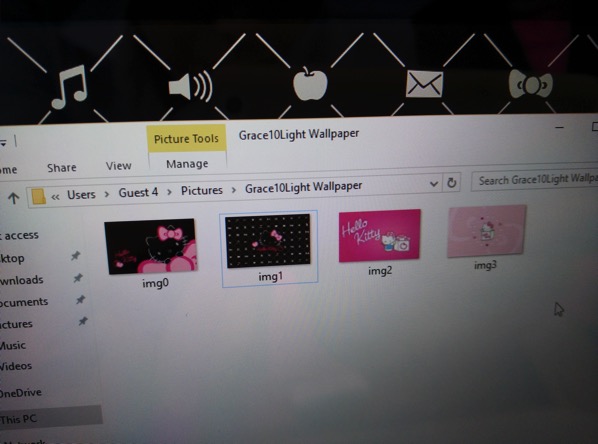 Technical Specifications for WMP Grace 10 Light Hello Kitty Tablet PC:
2-in-1 10.1″ Tablet
10.1″ Touch Panel
Intel Atom Z3735F
2GB RAM, 32GB Storage
Office Mobile apps Lifetime (word, excel, Powerpoint)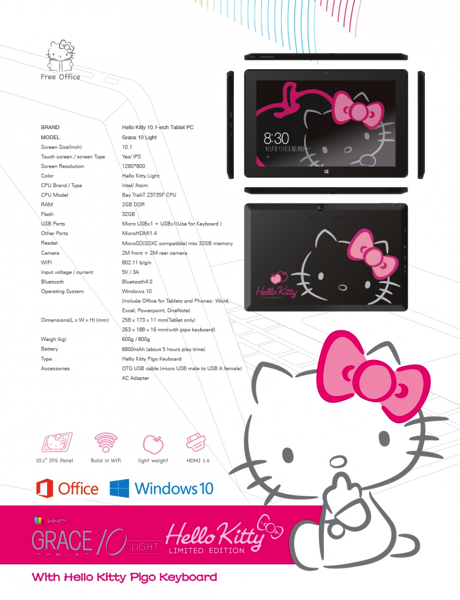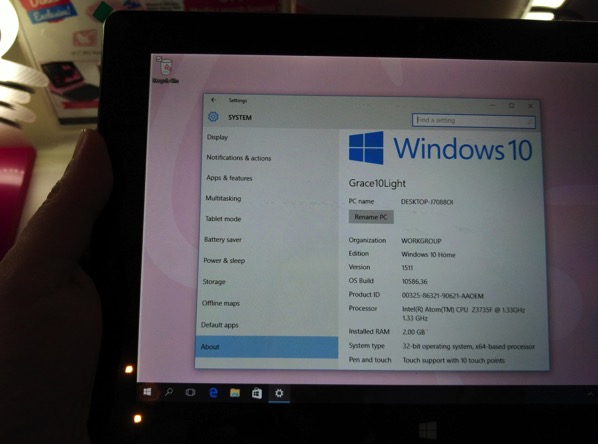 PROS:
a. Value for money – IPS screen with lockable keyboard for just S$379.
b. Hello Kitty themed – for fans and can be a walking fashion
c. Solid built
d. Light weight – easy on the hands even it is with a 10.1" screen
e. Comes with latest Windows 10 & free Office Mobile
CONS:
a. Back of the tablet PC is a black gloss surface – finger print magnet
b. Atom processor & 2gb ram – not suited for heavy duty activities e.g. intensive games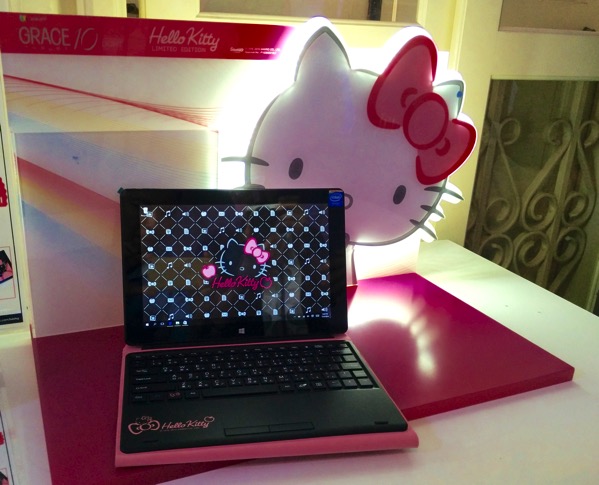 In summary, this is a definite must-look for hard core Hello Kitty fan who needs a tablet PC and be flexible on the move. This is more suited for light productivity works and general video & internet surfing.
For limited time, the exclusive retailer Best Denki is offering this tablet PC with a free Microsoft Wireless Mouse 1850. Customers can also save S$20 off every purchase of an Office 365 subscription and get a free Sennheiser Travel Earphones (worth S$119) when purchased together with this tablet PC.
So why wait? Head down to give it a try… my fellow Hello Kitty Fans!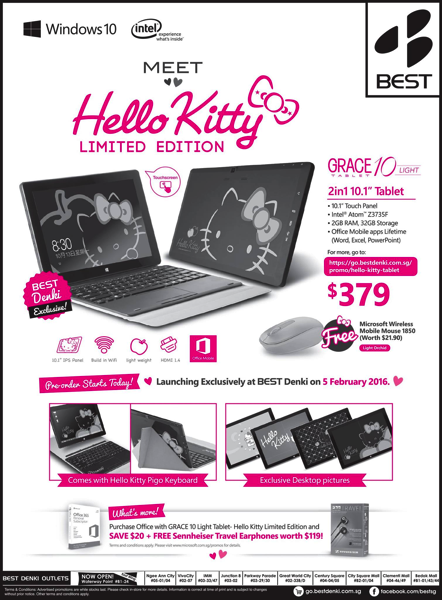 Read other related posts:
Follow us on:



Share this article on: