My new Kindle touch arrived in the very distinctive Amazon packaging. Amazon offers a much more diverse variety of eBooks which one can purchase and access them via the various models of Kindle or Kindle reader app published in Apple Appstore.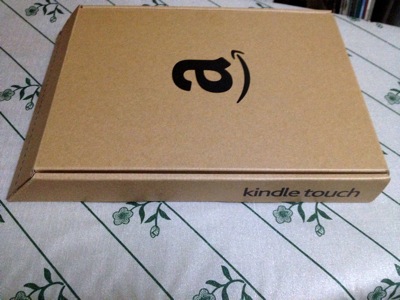 At USD99, Amazon has kept the packaging contents to the minimum. As expected, the Kindle Touch comes with the digital copy of the user guide and a complimentary copy of the Oxford English Dictionary which is integrated within the Kindle reader for ease of lookup within any eBooks.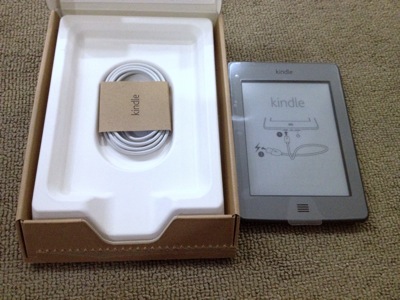 No confusing controls / buttons, Kindle Touch has one 'Home' button at the front faceplate and a Power on/off button at the bottom edge.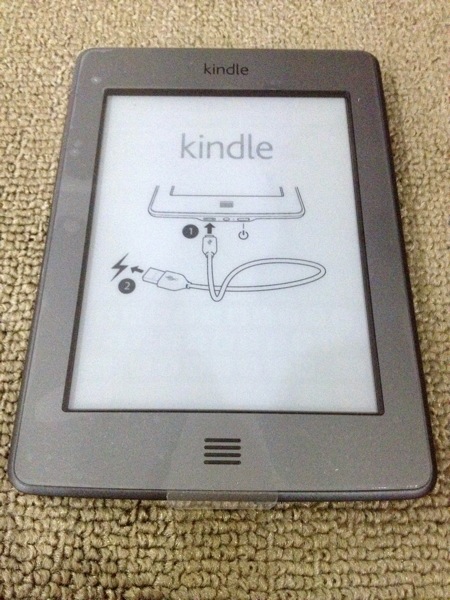 It uses a micro USB connection and comes with 2 exposed metal connections for ease of charging via a seperate dock.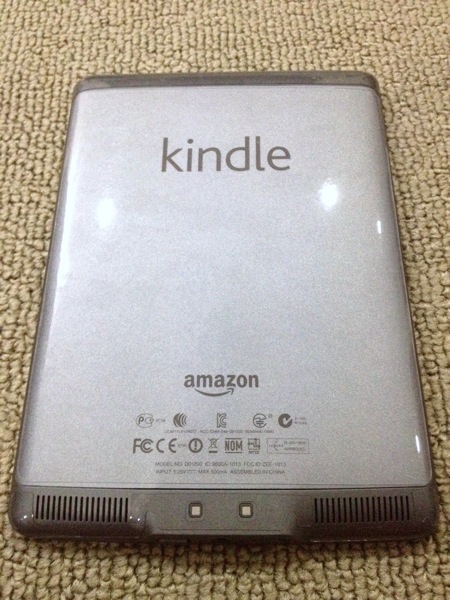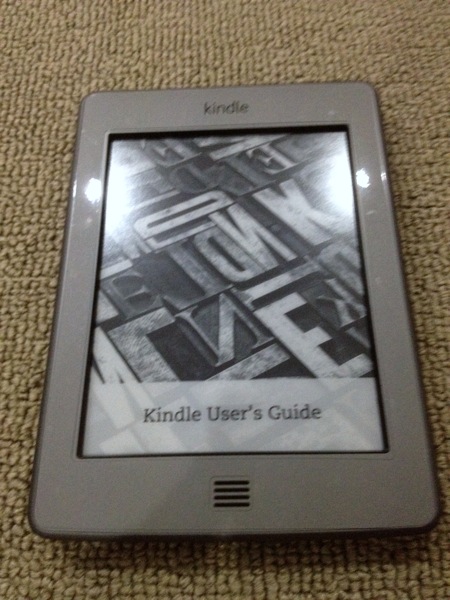 Usding e-Ink technology, it emulate similar experience of reading from a paperback. Resolution is very clear and it is easy on the eyes even for prolonged reading. What is amazing is the long battery life – a typical 1.5 months before next recharge with casual reading. The only small drawback – transition between pages may not be as fast refresh rate compared to the regular LCD panels.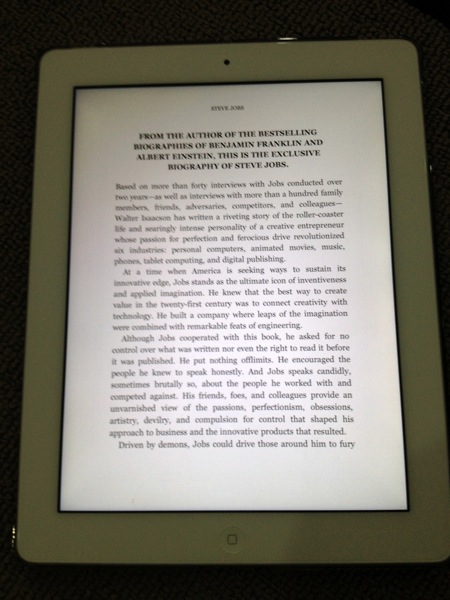 Alongside with the other tablets – Kindle Fire (7″) and new iPad (9.7″), Kindle Touch offers the smallest screen size (6″). The new iPad delivers the sharpest and full brilliant colored screen display while the Kindle Touch is based on e-Ink technology to deliver gray scale display.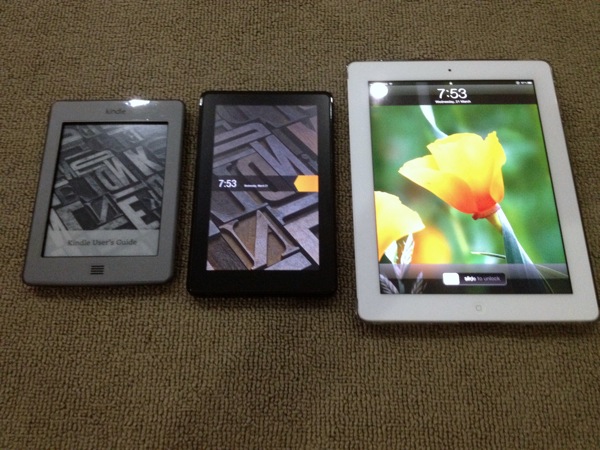 One key advantage of Kindle Touch is its extreme portability and light weight and slim factor. It satisfy the core requirements for a good eBook reader:
– light weight (for prolonged holding on one hand)
– portable
– clear & crisp display and easy on the eyes (for prolonged reading period)
– good battery life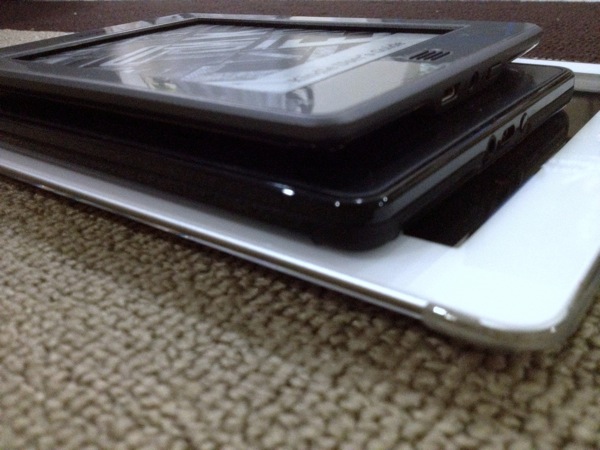 Kindle touch offer no-frills navigation, touch based interaction of a typical book.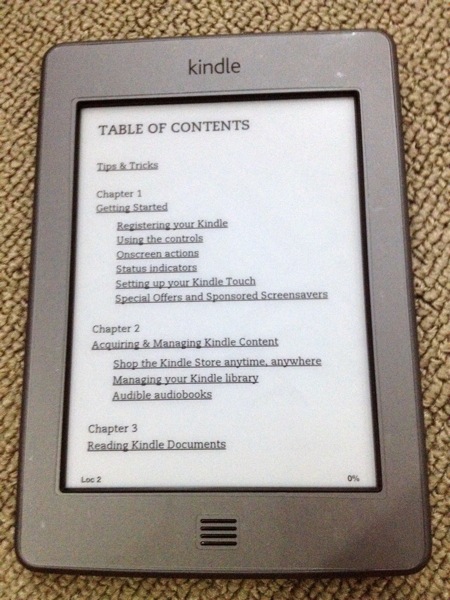 By offering Kindle reader app in iPad, one can easily access the same eBooks purchased from Amazon store. The other beauty is the ability to start off where you have ended from another Kindle device and all book annotations are saved in one common cloud account in Amazon.com.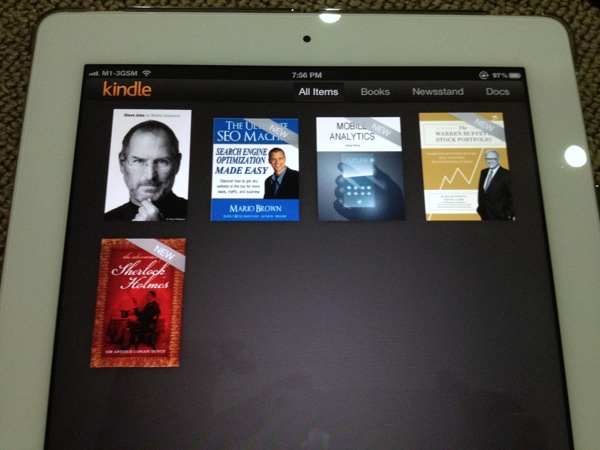 Though the Kindle Touch may not be as interesting and color vibrant as the more sophisticated tablets in the market, it does offer a simple platform for one to focus on just reading his/her eBook.
Read other related posts:
Follow us on:



Share this article on: