During June 2015, Asus first revealed the ZenWatch 2 at an event during the Computex tech trade show in Taiwan. By end 2015, this well crafted smartwatch was made available in Singapore at an attractive retail price of S$229. Leveraging on Android Wear platform, ZenWatch 2 is one of the most versatile yet decently priced Android Wear-based smartwatches around in the wearables market.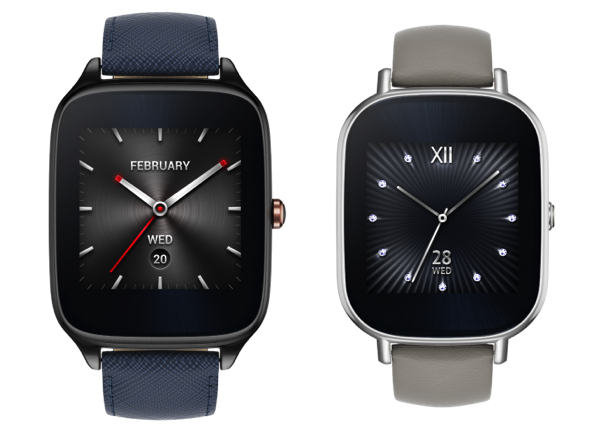 The ZenWatch 2 comes in two sizes:
a. 1.63-inch version (WI501Q) with a 400mAh battery pack, and a
b. 1.45-inch version (WI502Q) with a 300mAh battery pack. The latter is meant more for the ladies with smaller wrists.
The bigger ZenWatch 2 has a 22mm strap, while the smaller one has an 18mm strap. The ZenWatch 2 comes in three colors: black, silver, and gold, with various styles of bands. I last had by hands on the leather strapped ZenWatch 2 (WI501Q). One can swap out bands with the built-in quick release mechanism.
Standard Retail packaging includes:
a. ZenWatch 2
b. Leather strap
c. Charging adaptor
d. Magnetic charging cable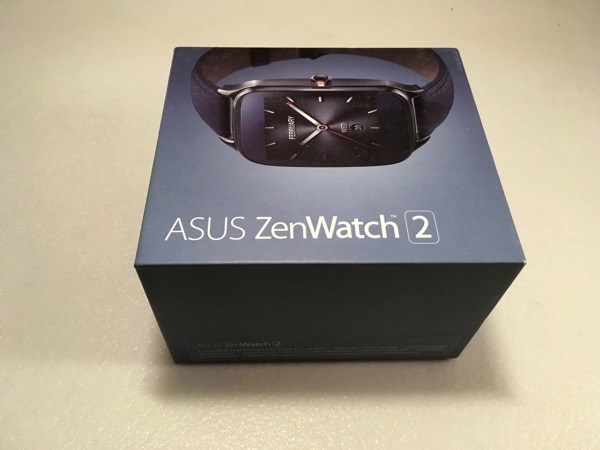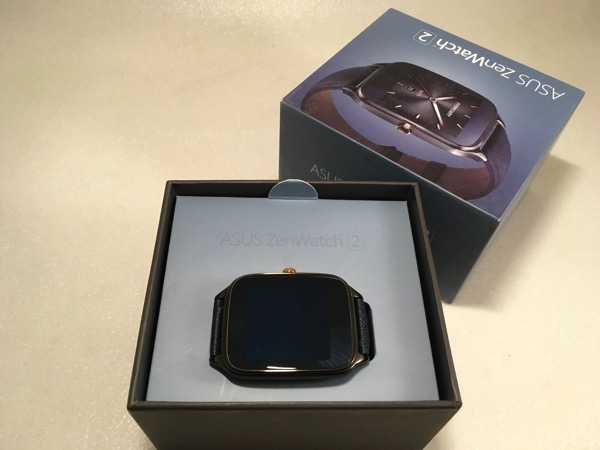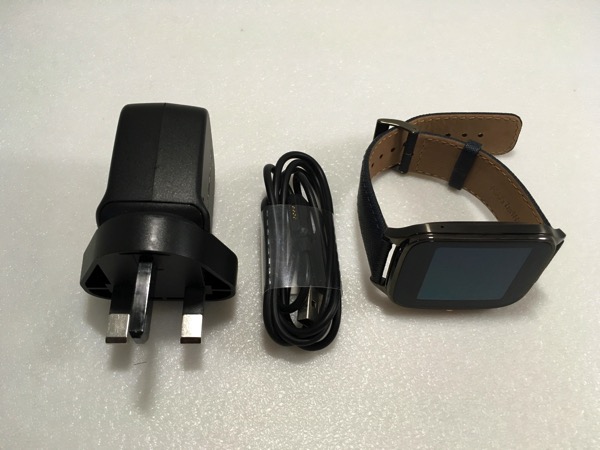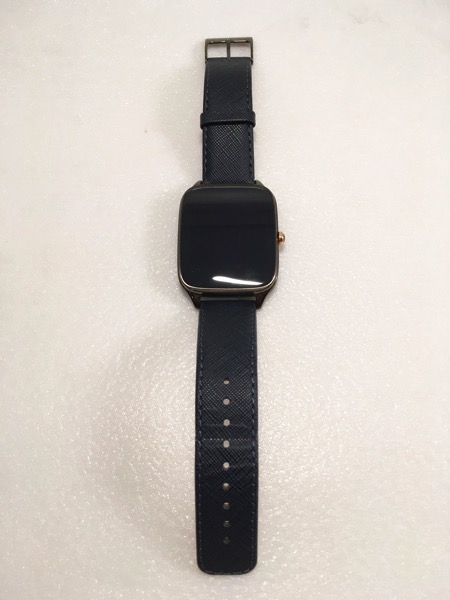 Technical Specifications: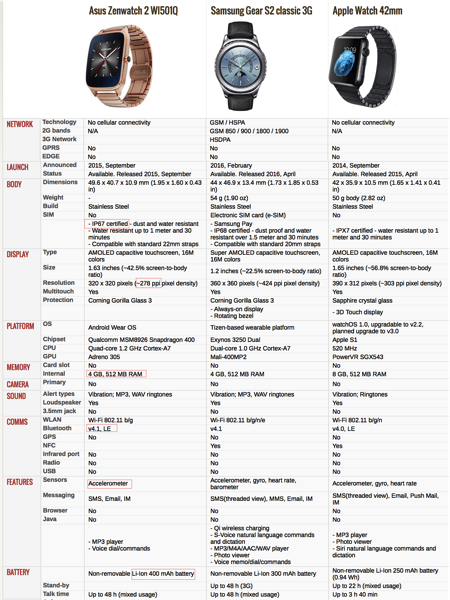 ZenWatch 2 has an brilliant AMOLED screen which is protected in a 2.5D curved Gorilla Glass 3 panel and measures 1.63 inches for WI501Q, and 1.45 inches on the smaller one. The resolution's is 320 x 320 on the bigger model and 280 x 280 on the smaller model. One dislike is the larger size of ZenWatch 2 due to the big, black bezel around the display which otherwise will be perfect.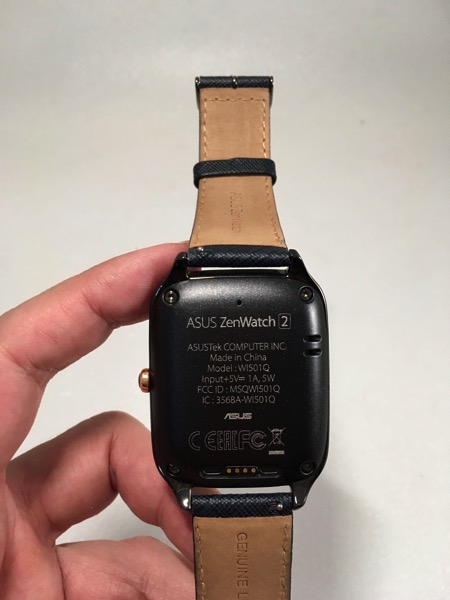 Surprisingly, Asus has manage to squeeze a 400mAh cell into the 49mm watch to give a good 66 hours under normal usage. The ZenWatch 2 has Wi-Fi connectivity, which allows one to stay connected to the associated phone when all the devices are on the same Wi-Fi network.
Like most smartwatch, the included magnetic charger easily clips to the ZenWatch 2 to allow its battery to reach 50 percent capacity within just 36 minutes.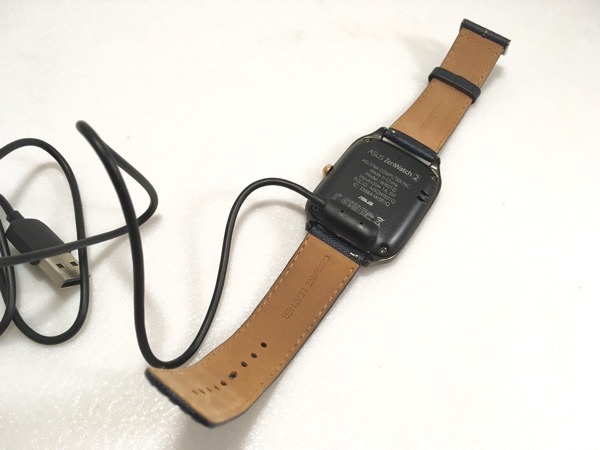 From my experience, I'll usually unlatch the ZenWatch 2 from its magnetic charging cord at about 7am in the morning and re-dock it in the evening at 8pm. It is observed that the watch still had about half of its battery life.
Like the Apple Watch, the ZenWatch 2 has a digital crown, which can be used to control the Android Wear OS. One single press to turn the screen on and off or a press-and-hold to launch apps.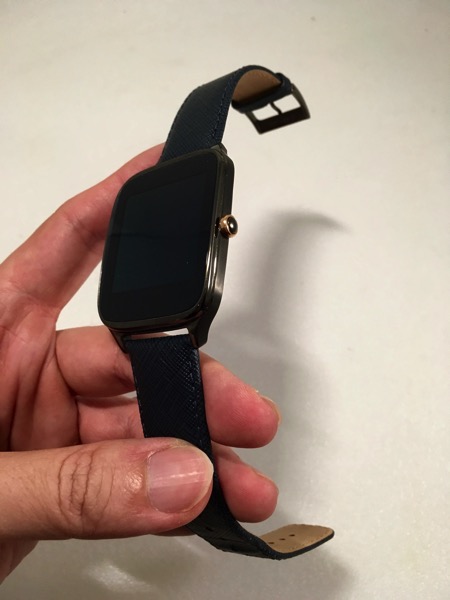 The ZenWatch 2 performs like any other Android Wear watch. It runs on a 1.2GHz Snapdragon 400 with 512MB of RAM and features 4GB of onboard storage for music and other stuffs.With similar configurations like most Android Wear watches, I do feel some sluggishness between applications toggle and swiping through multiple notification cards.
It also has a built-in microphone and allows the user to do voice control initiated by speaking 'OK Google' into the smartwatch.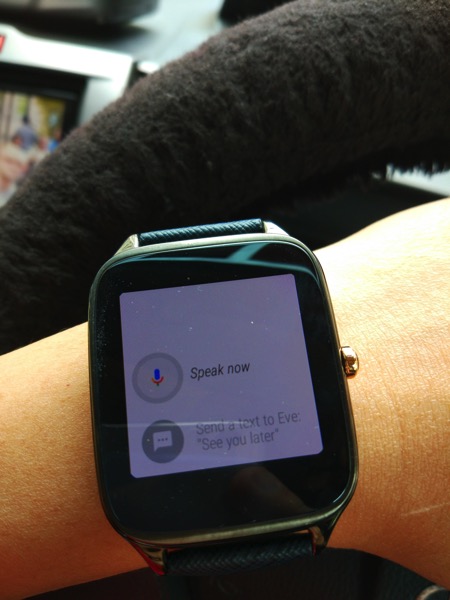 ZenWatch 2 is IP67-rated for water resistance meaning that it should survive a dunk in water up to three feet for 30 minutes.
ZenWatch 2 has a six-axis sensor, controlled via a "sensor hub". The sensor hub works like the Apple's M-series co-processors. Using a separate, low-power chip that's designed specifically to monitor the accelerometer, it allows the watch to track the steps and sleep without consuming too much of the battery.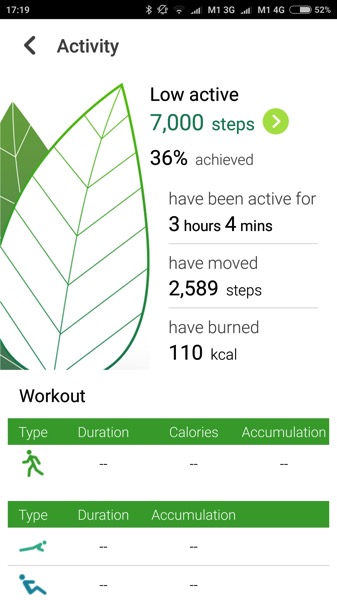 Sadly, Asus has not include GPS or a continuous heart-rate monitor. This will disappoint anyone who is looking for some serious fitness tracking.
The watch can be paired with Bluetooth 4.1 devices running Android 4.3 or later and with Apple devices running iOS 8.2 or later. To pair it, you need to download the free Android Wear app on your mobile device and follow the simple on-screen instructions.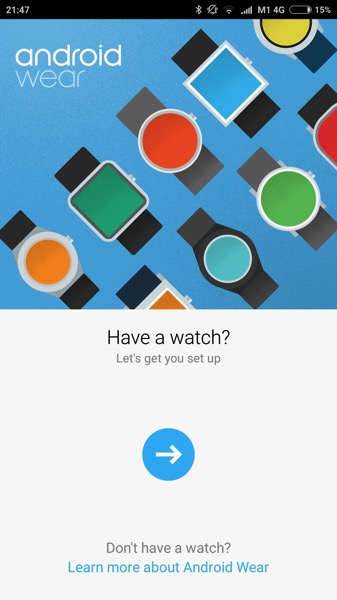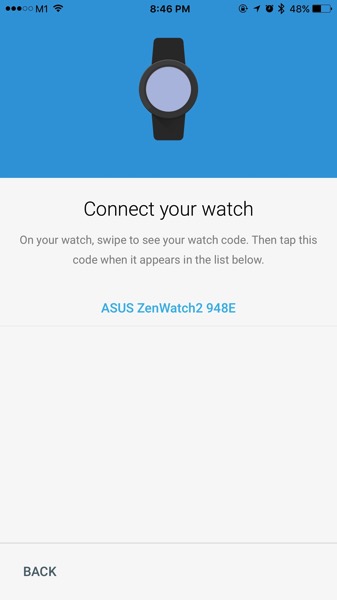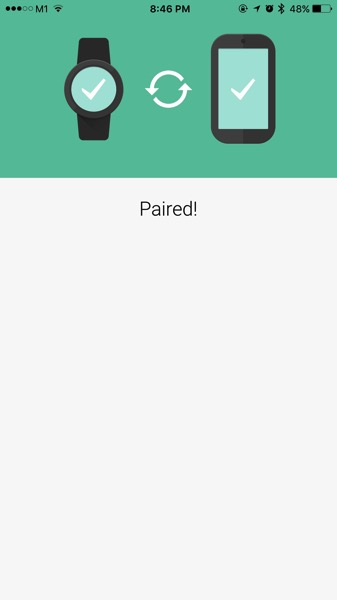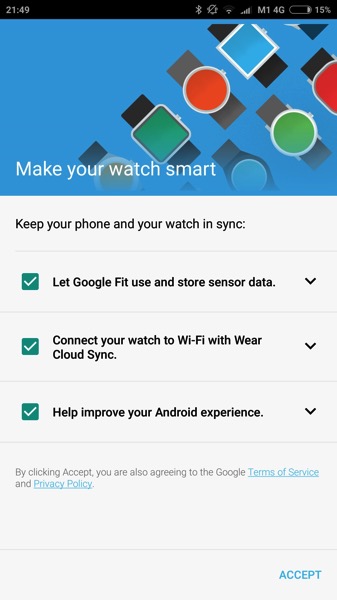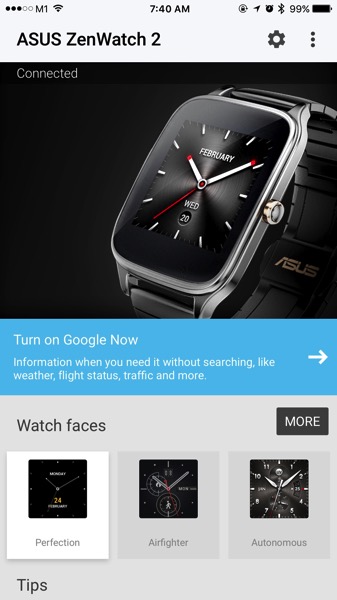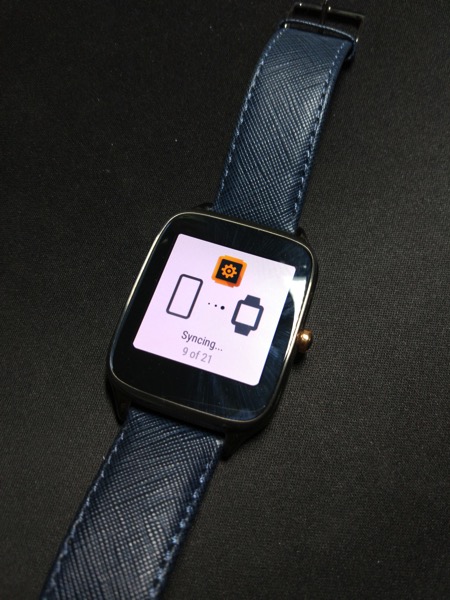 Asus also developed its ZenWatch Manager app (downloadable from Google Play) as an alternative to Android Wear App to add supplementary features:
– the facility to customise and design your own watch faces.
– add touch-based widgets to your face here, change the background, the ticks around the edges and even the watch hands.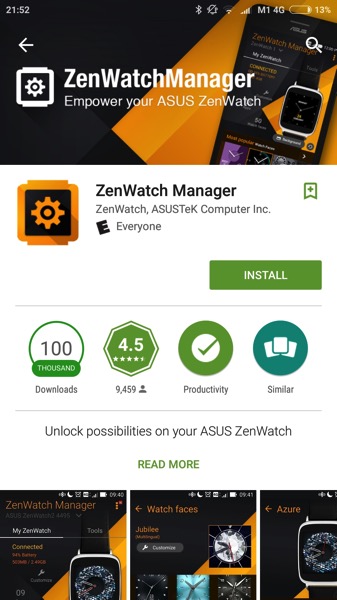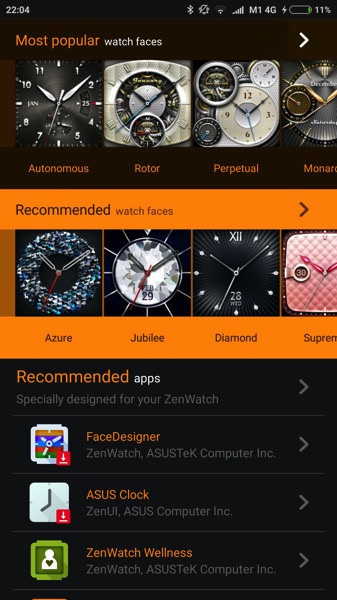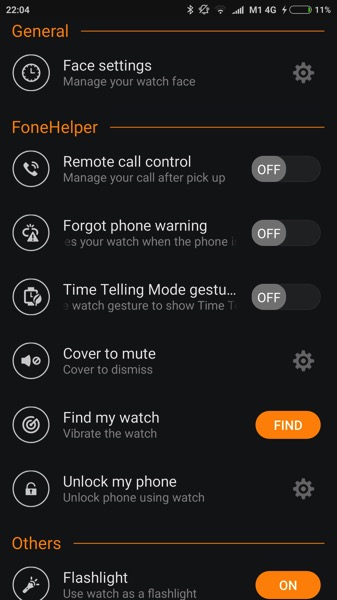 You get all the standard Android Wear features with the Asus ZenWatch 2, like notifications for text messages and social media, and the ability to dictate replies via voice. It can also read entire emails and and text messages rather than just snippets. One can flick your wrist to scroll through notifications or weather reports and slide through cards over and over via a vertical UI.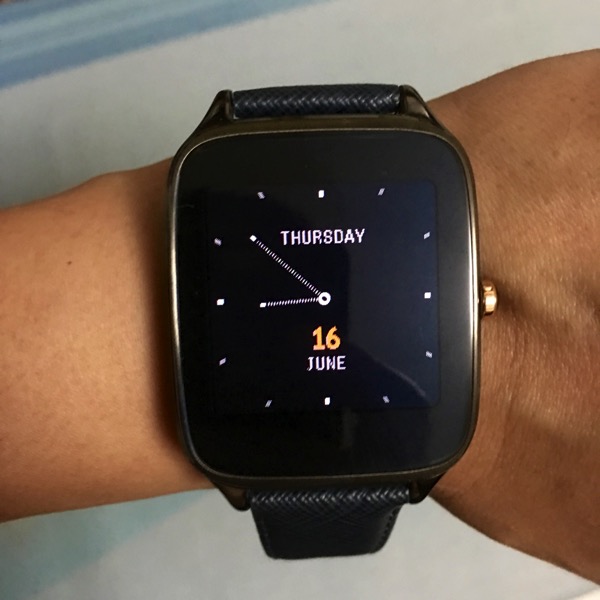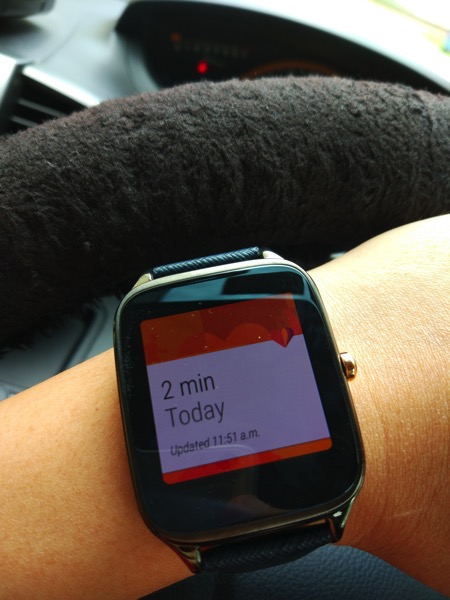 In summary, ASUS ZenWatch 2 is one nicely crafted smartwatch using Android Wear. It is also decently priced for anyone who wish to have standard smartwatch features but do not mind the missing advanced fitness tracking capabilities e.g. GPS & heart rate monitor.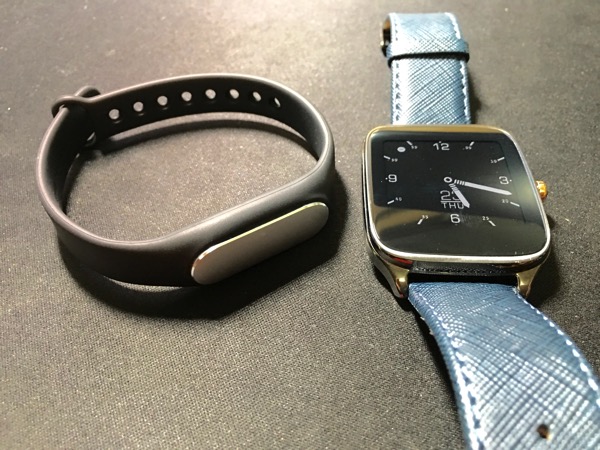 Personally, I still prefer the more intuitive interface on the Apple Watch using watchOS vs Android Wear.
ZenWatch 2 is now available at the ASUS online store and selected ASUS authorised retailers at S$229.
PROS
a.Relatively inexpensive.
b.Lightweight.
c.Battery lasts well on normal usage and up to 2 consecutive days.
d.Available in two sizes to cater for different.
CONS
a.Bezel is a bit too big for the size of the screen
b.Reflective display though the readability is enhanced by Amoled screen.
c.Android Wear remains clumsy to navigate.
d.Magnetic charging cable is still cumbersome to use. Would prefer a more steady docking cradle.
Read other related posts:
Follow us on:



Share this article on: