Along with the nation Golden Jubilee celebrations, Singapore's Prime Minister Lee announced the availability of the SG50 commemorative notes issued by the Monetary Authority of Singapore (MAS) on 18th August 2015.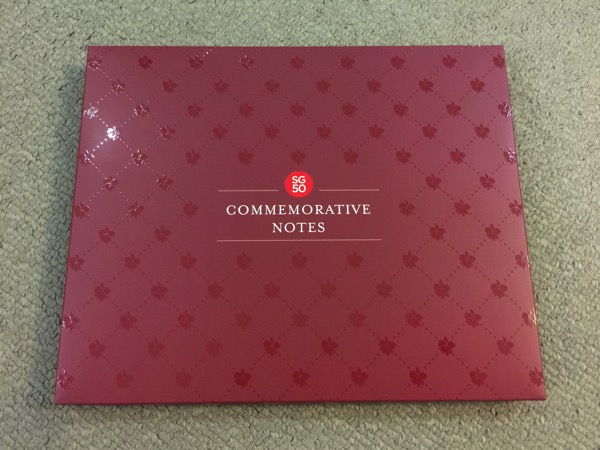 The $50 note features the awesome transformation of Singapore led by the late Mr Lee Kuan Yew, Singapore's first Prime Minister.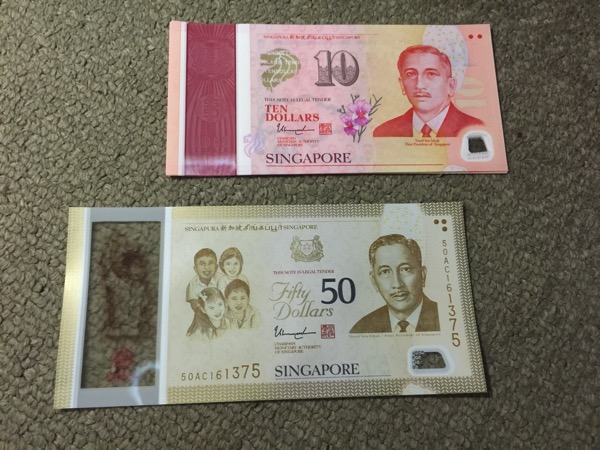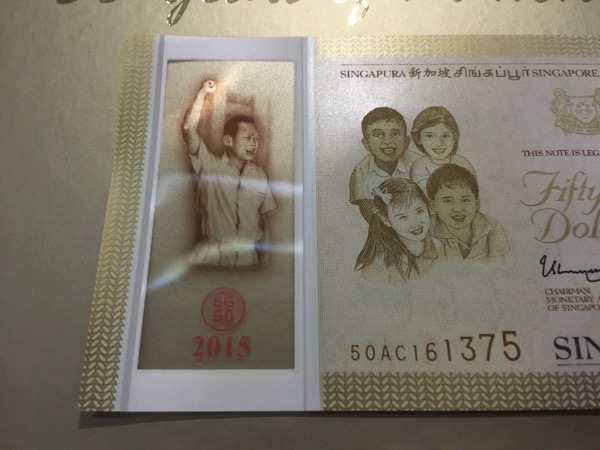 The five $10 notes have a common front design but different back illustrations featuring :
1) … regardless of race, language or religion
2) Opportunities for All
3) Safe and Secure
4) Strong Families
5) Caring Community, Active Citizenry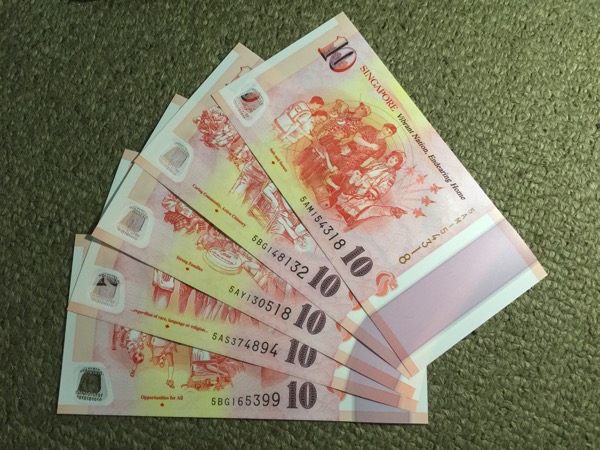 A total of 20 million pieces of the $50 notes and 75 million pieces of $10 notes – 15 million pieces of each design – are being printed.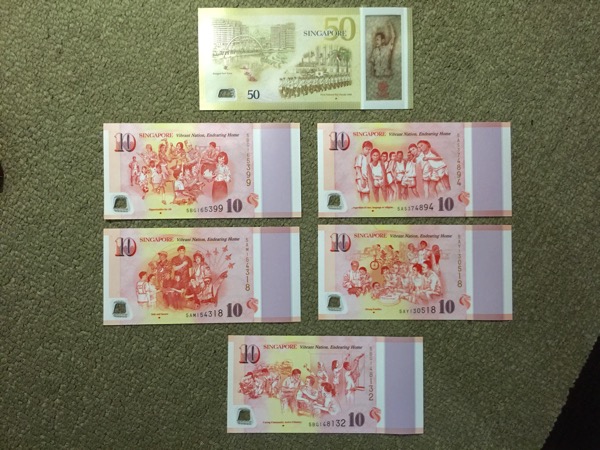 There are also accompanying specially-designed folders to keep the commemorative notes – a total of 2.8 million of these folders are available during the redemption period.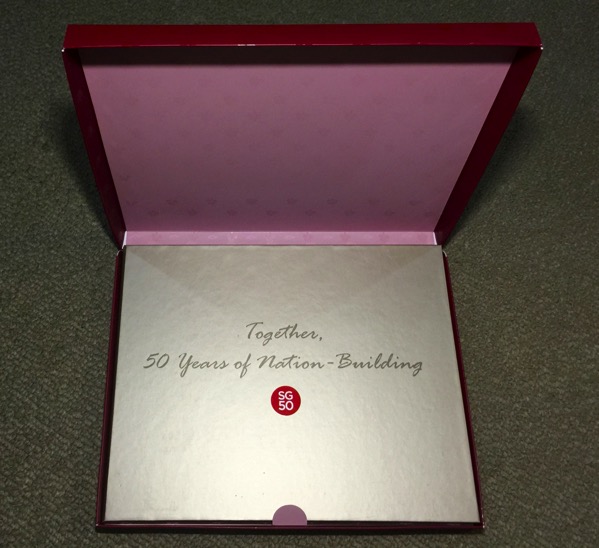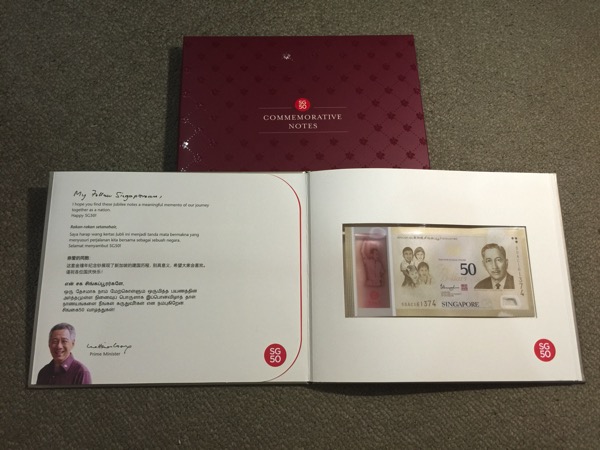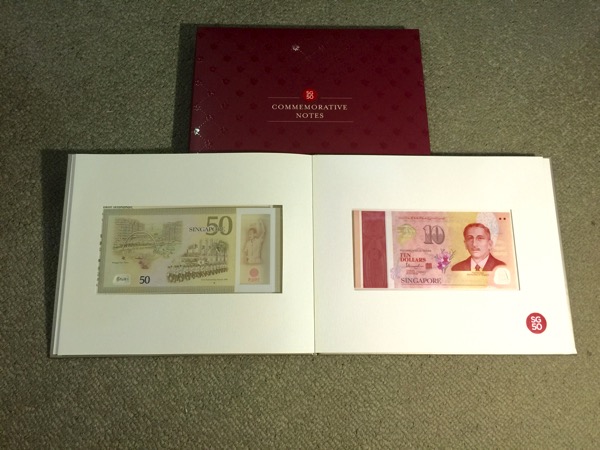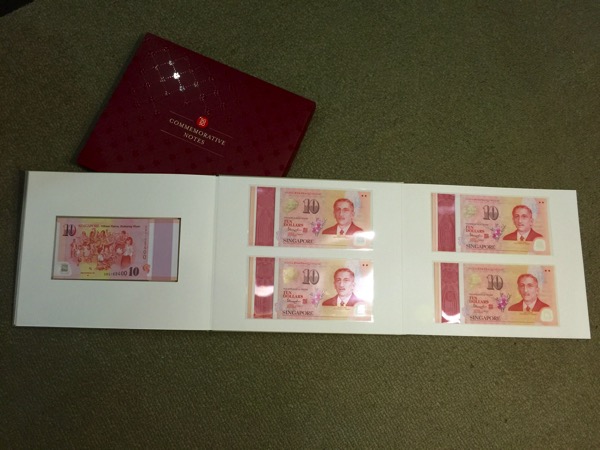 It is no surprise that Singaporeans formed beelines to get their hands on these special edition notes. For now, Singaporeans are given priority to exchange the notes from Aug 20 to Sept 30 2015. The notes will be available to non-Singaporeans from Oct 1.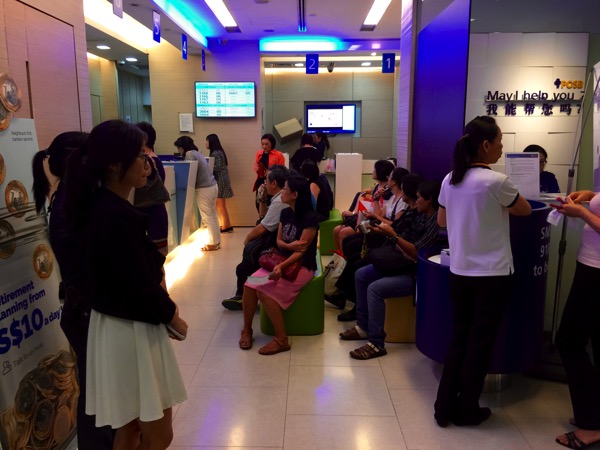 So, will you get one set too? Perhaps its good to get one for the next generations to view when Singapore has her next Platinum Jubilee.
Read other related posts:
Follow us on:



Share this article on: