During the September 2016 press conference, Xiaomi announced their latest foray into the laptop market with the announcement of its latest Mi Notebook Air.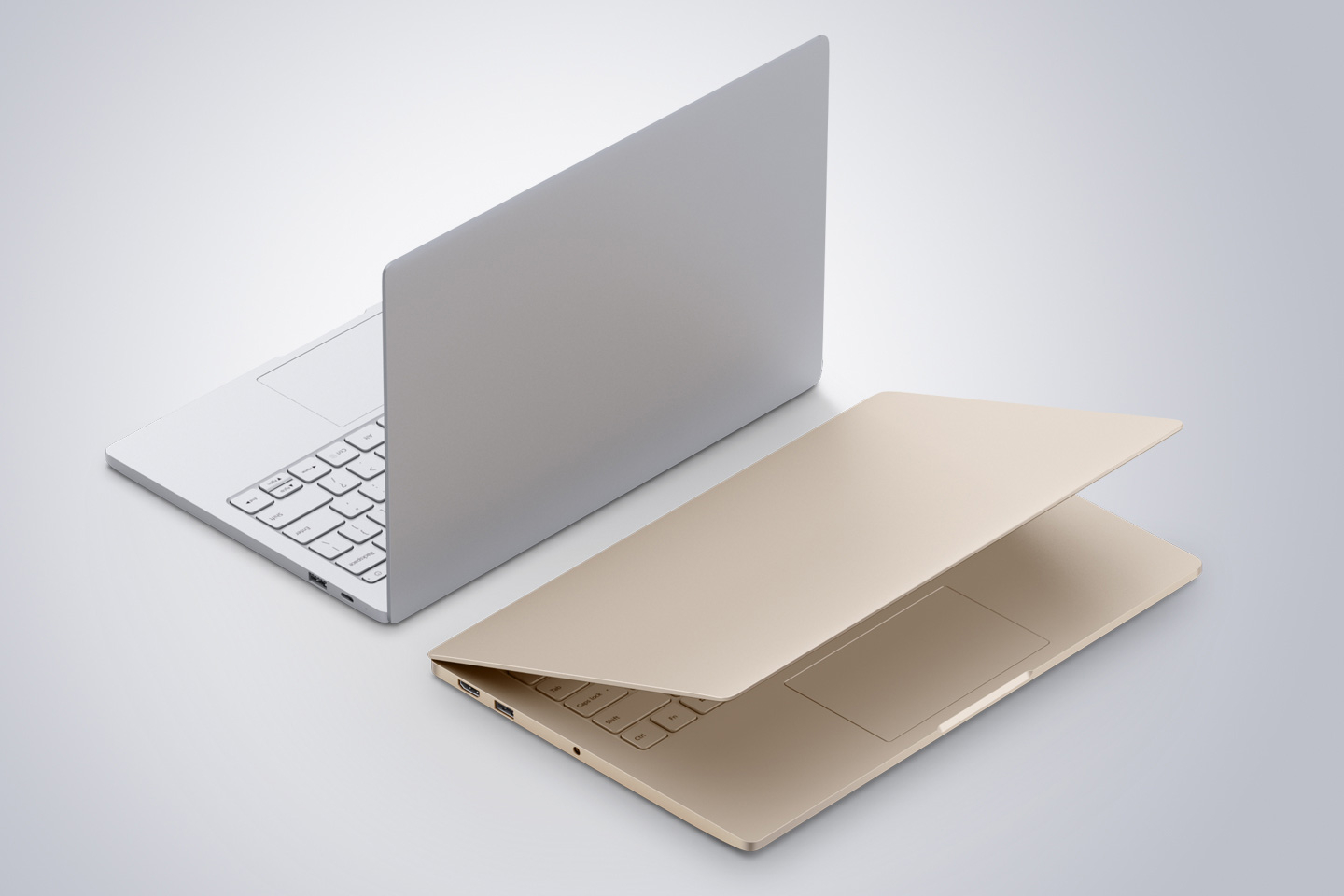 Mi Notebook Air once again created the hype – notably for its lightweight design, aluminium unibody construction and good hardware specifications worthy at its price category. Perhaps living up to most claims – a Macbook Air clone for professionals.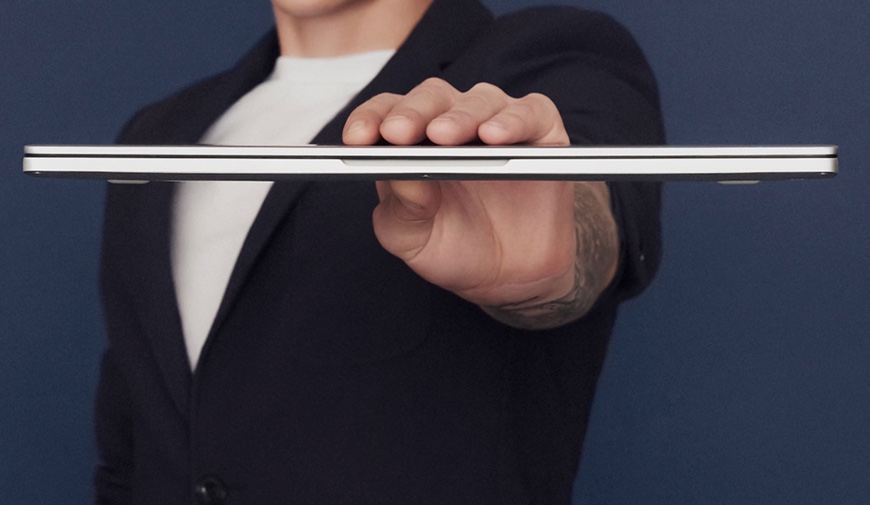 With smartphone market already cluttered with several manufacturers, Xiaomi who originally well known for her bargain smartphones, seems to be losing ground in China's smartphone market. Perhaps by launching the all new and sleek Mi Notebook Air, the company may disrupt the sunset PC industry for next wave of growth.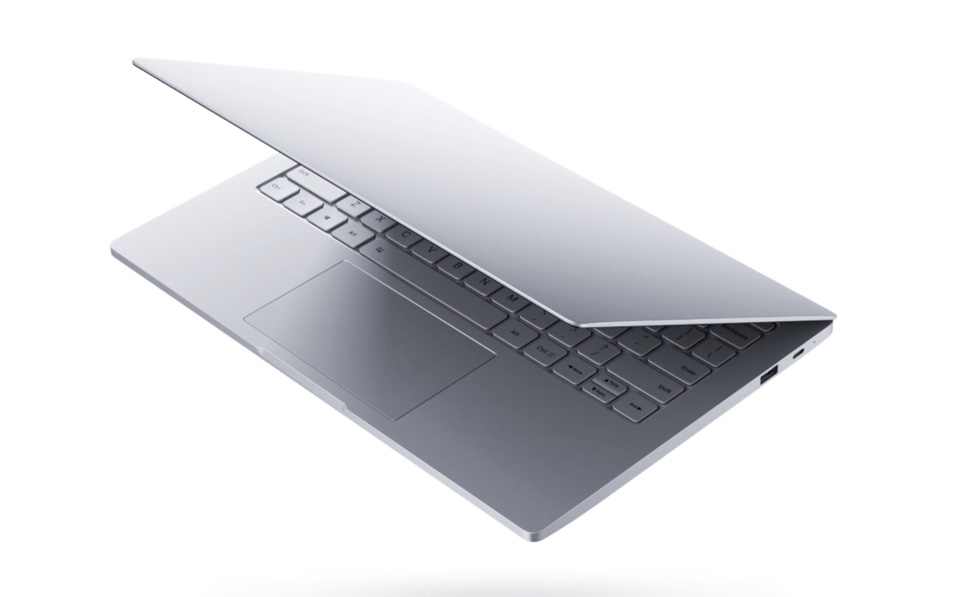 Mi Notebook Air 13.3-inch version costs RMB 4999 / SGD 1050 / USD 780 and has a 2.3GHz Intel Core i5-6200U (Turbo up to 2.7GHz), 8GB of DDR4 RAM, an Nvidia Geforce 940MX, a 256GB PCIe SSD with a factory expandable SATA SSD slot, and 802.11AC Wi-Fi. The 13-inch version measures 309.6mm x 210.9mm x 14.8mm (12.18″ × 8.3″ × 0.58″) and weighs 1.28kg. Xiaomi is claiming a "9.5 hour" battery life.
It is also worth to mention – Xiaomi's Mi Notebook Air 13.3" is one of the slimmest and lightest ultraportables on the market with a discrete graphics card.
In addition, Xiaomi also released a 12.5-inch version of the Mi Notebook Air that is slightly thinner and lighter at 12.9 mm and 1.07 kg. The 12.5-inch will lack discrete graphics, have only a 128GB SSD, 4GB RAM and use an Intel Core-M processor. That downgrading of specs comes with an upside, however – a battery life of 11.5 hours, 2 hours longer than the 13.3-inch model. Moreover, the lighter model is priced at a very attractive entry price of RMB 3499 / SGD 730 / USD 540.


Xiaomi Mi Notebook Air 13.3″ Specification :
CPU : Intel Core i5 -6200U processor (clocked at 2.7GHz)
Memory : 8GB DDR4 2133MHz
Storage : 256GB PCIe × 4 NVMe SSD (max read speed : 1.5GB/s)
OS : Windows 10 Home
Graphics : NNVIDIA GeForce 940MX 1G GDDR5 memory
Battery life : 9.5 hours
Display : Fully laminated, 1080p FHD display with edge-to-edge glass protection (5.59mm ultra-thin bezel, Contrast 1:800)
Wifi : 802.11ac dual-band
Sound : Realtek ALC255 AKG custom grade dual speakers, supports Dolby Digital surround sound (2Wx2)
Connectors : HDMI, USB 3.0 x 2, 3.5mm headphone jack, USB Type-C
Dimensions : 13.3" display, 309.6mm x 210.9mm x 14.8mm; 1.28kg
Bluetooth : 4.1 (can be unlocked with Mi Band 2)
Mi Cloud Sync ready
Price : ¥4999

Xiaomi Mi Notebook Air 12.5″ Specification :
CPU : Intel Core M3-6Y30 processor (clocked at 2.2GHz)
Memory : 4GB LPDDR3 1866MHz
Storage : 128G SATA SSD (max read speed : 535MB/s)
OS : Windows 10 Home
Graphics : Intel® HD Graphics 515 (shared memory)
Battery life : 11.5 hours
Display : 1080p FHD screen with edge-to-edge glass protection (Contrast 1:600)
Wifi : 802.11ac dual-band
Sound : Realtek ALC233 AKG custom dual speakers, Dolby digital surround sound (1Wx2)
Connectors : HDMI, USB 3.0 x 1, 3.5mm headphone jack, USB Type-C
Dimensions : 12.5" display, 276.5mm × 155.6mm x 12.9mm ; 1.07kg
Bluetooth : 4.1 (can be unlocked with Mi Band 2)
Mi Cloud Sync ready
Price : ¥3499
Choosing between 12.5″ model and 13.3″ model?
For the extra bucks (USD 240), one can get a more superior processing & GPU power if you need the notebook to double as a gaming machine. Otherwise, the 11.5 hours battery life of the 12.5-inch Mi Notebook Air is a clear win over the 9.5 hours of the bigger model. This will give you extra mileage if you are a working professional who needs the extra computing time to do productivity & internet related activities.
Unboxing the 12.5" Mi Notebook Air
The retail packaging is well designed. The standard kit comes with the power adaptor (45W vs the 26W of the Macbook Air).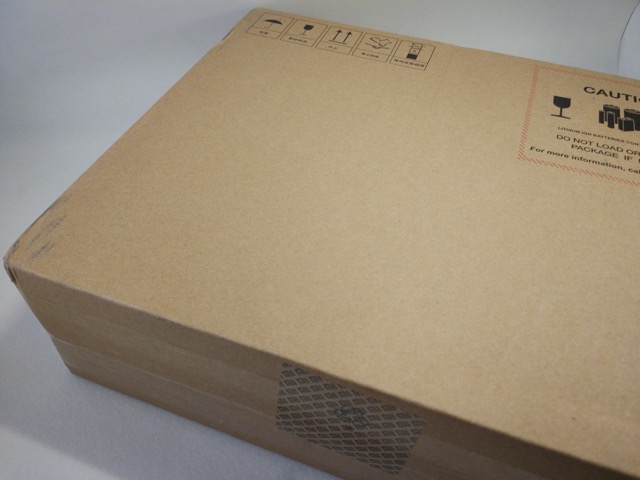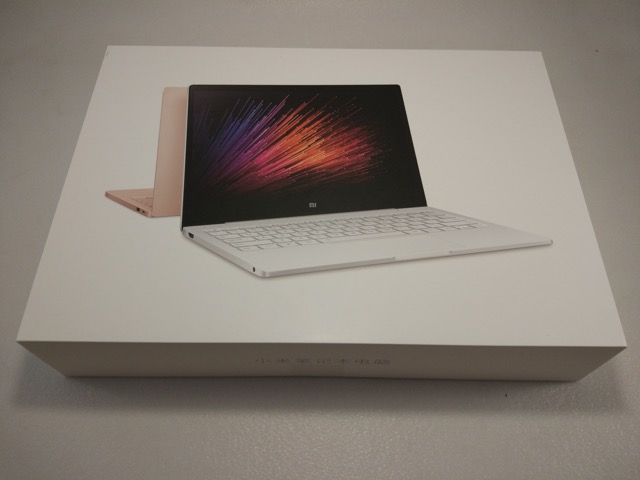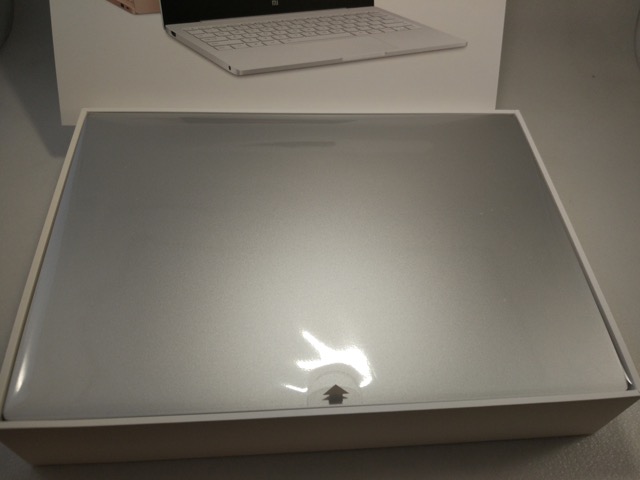 Mi Notebook Air uses all metal design with two colors – silver and gold. The metal body went through a regular sand blasting process to improve the grip feeling and reduce fingerprint smudges on the surface.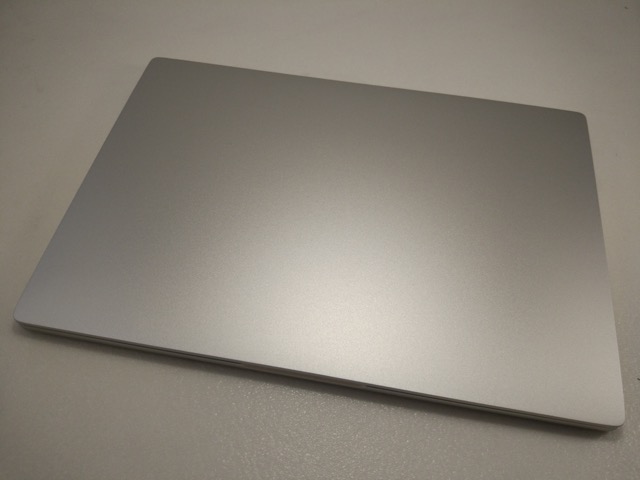 The bottom of the Mi Notebook Air has x5 rubber mats, a row of cooling wind hole, two AKG custom speakers on the base. There is also a Xiaomi logo at the bottom.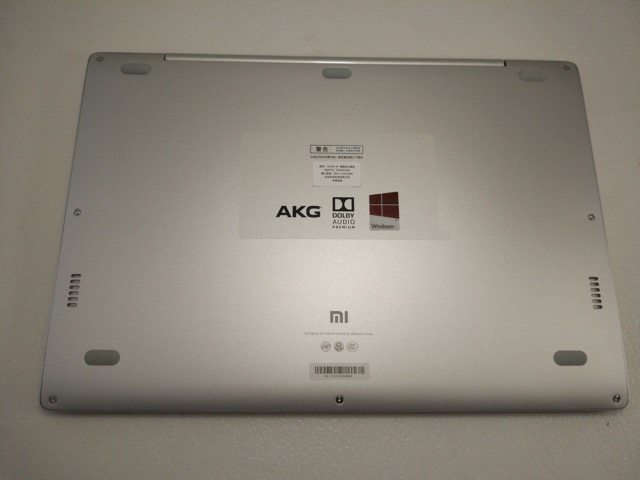 Surprisingly, the discrete looking Xiaomi notebook speaker actually has very good sound reproduction even in 3D surround. Perhaps the customized AKG does give it an edge up to be one of the most excellent notebook in its sound effect until now.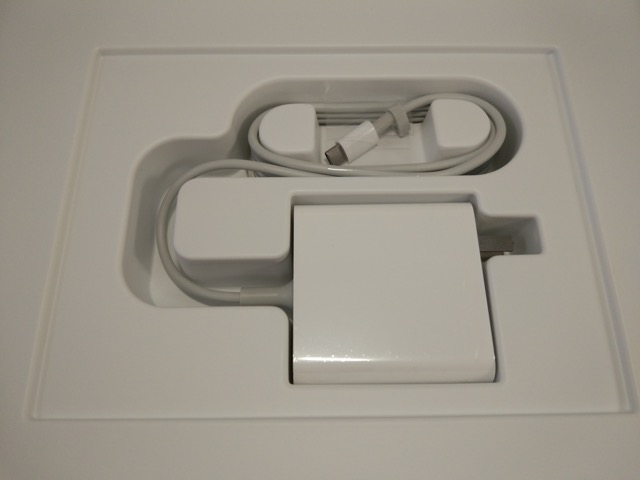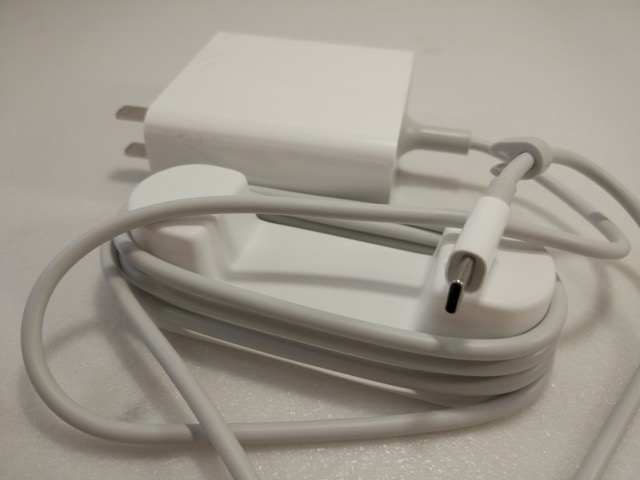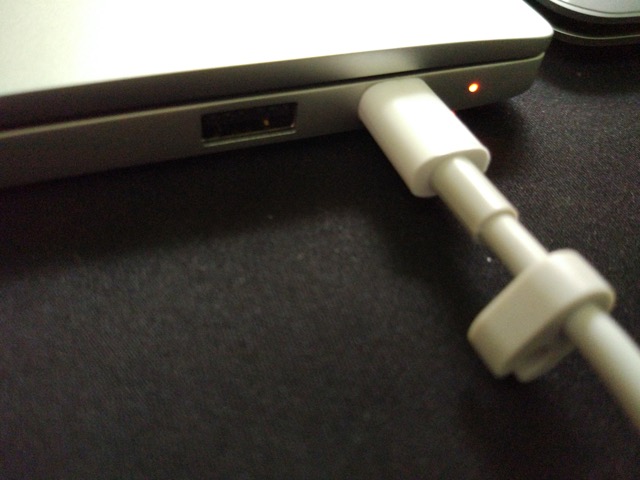 The Mi Notebook Air uses a white power adapter which uses the USB Type C port to support 1C quick charge, which can charge 50% in half hour with high charging efficiency.
There is a full size backlit keyboard and the tactile keyboard feels comfortable even on prolonged typing.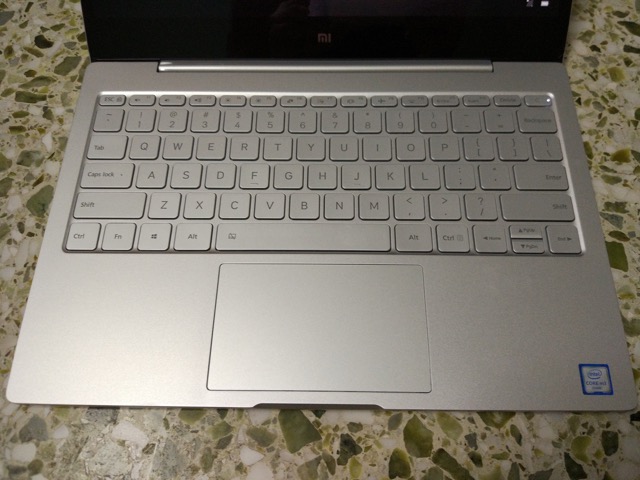 On the left side of the Mi Notebook Air – full-size HDMI port and 3.5mm earphone port.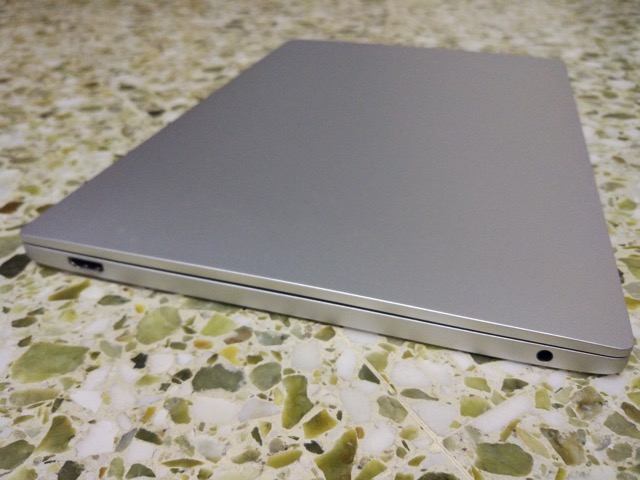 On the right side of the Mi Notebook Air – x1 USB 3.0 port, USB Type C and a power notification LED.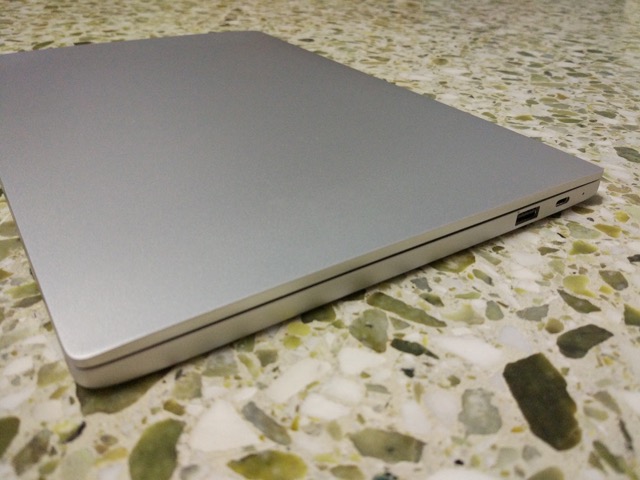 The laptop also comes with "Mi Sync" software, which presumably will pull down data which are last synced with any Mi Phone. The laptop can also be paired to a Mi Band fitness band, so it will automatically unlock when the wearer is near.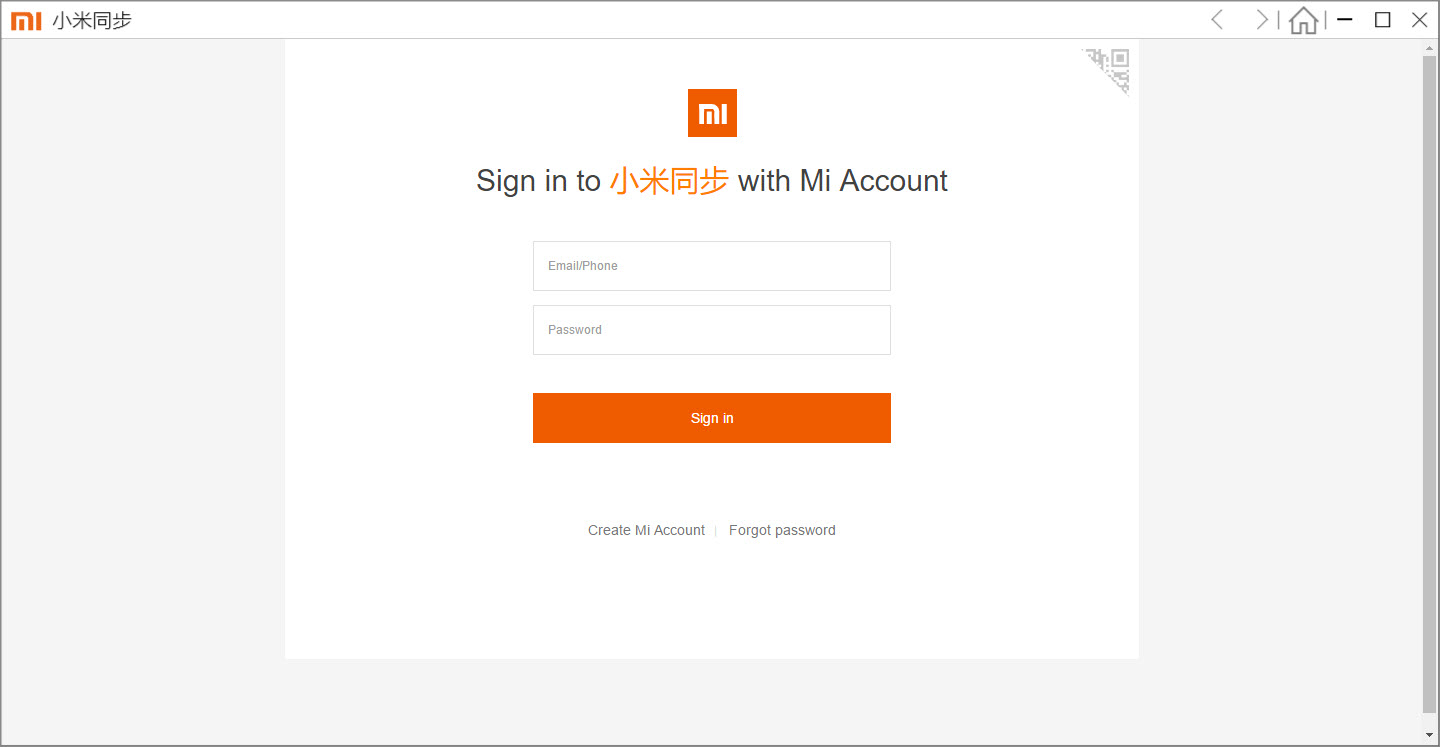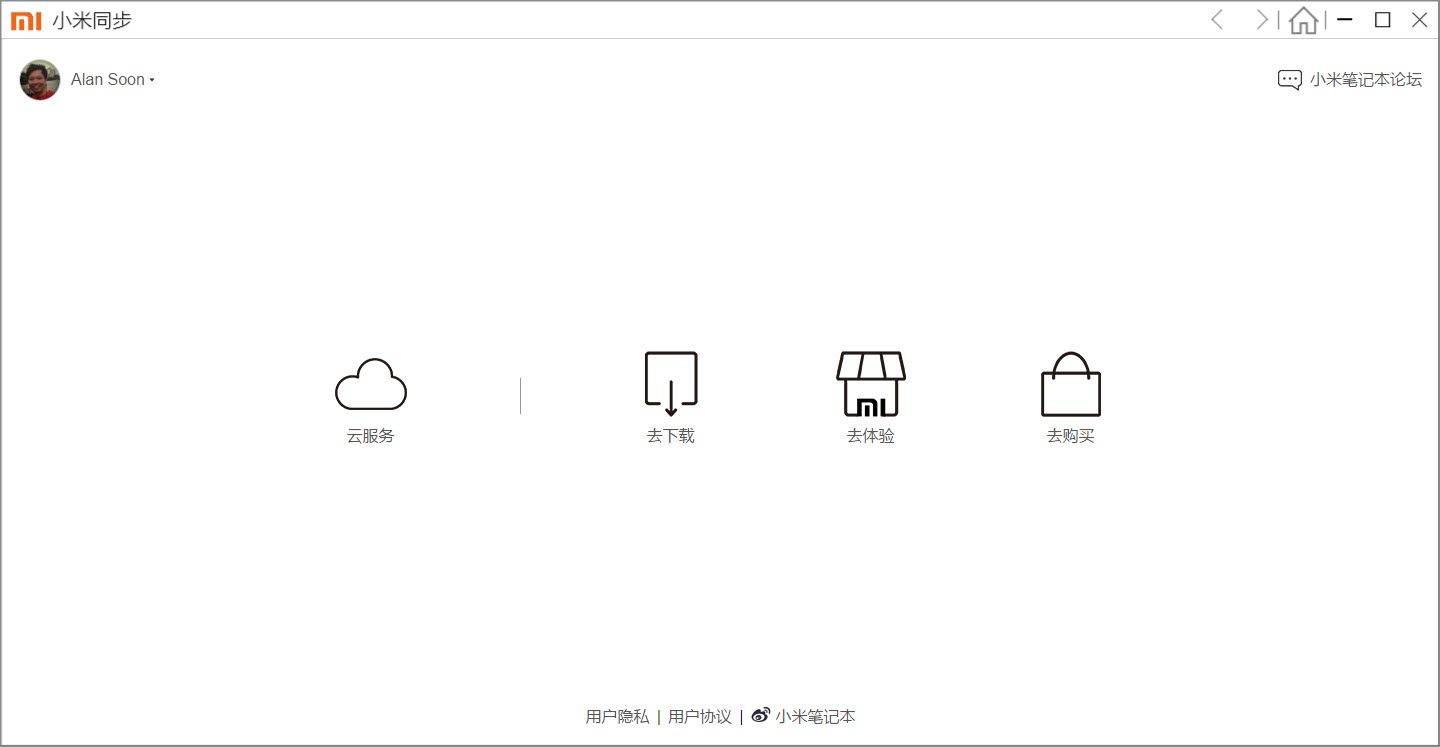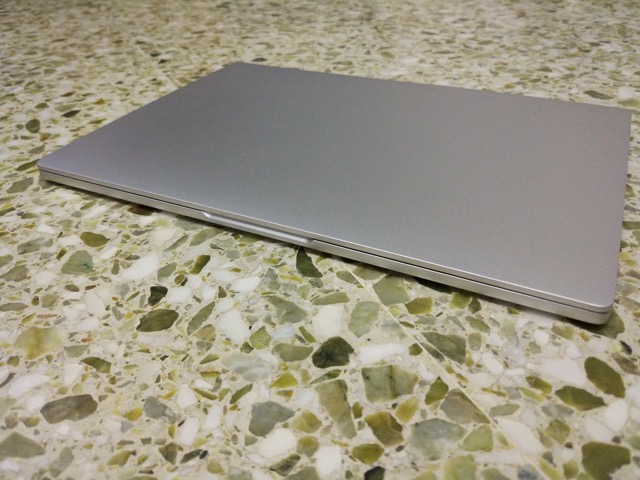 Finally, one word of caution. The Mi Notebook Air comes with pre-installed Windows 10 but in Chinese language. There is not way to change the language (to any other ones) except to reinstall the OS with a different license key.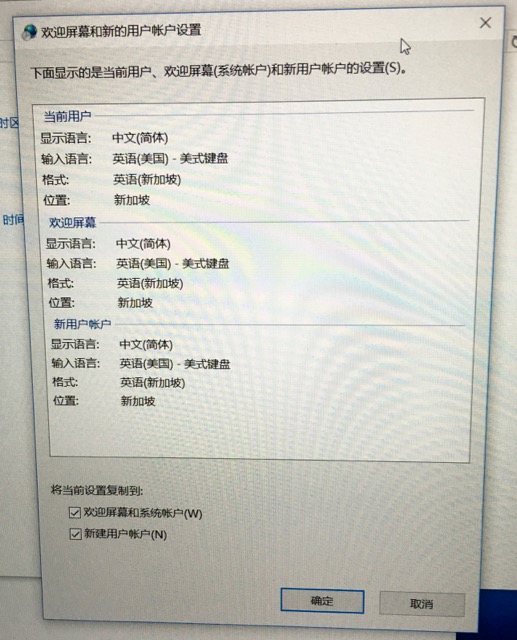 Personally I have tried the following methods and they were all futile:
a. DSIM (to install and add additional language packs)
b. Extract the existing license key. Reinstall OS and reuse the same license key.
If you need to reinstall a brand new Windows 10 OS into the Mi Notebook Air, here are the main steps:
A. Download all required Mi Notebook Air drivers (listed below are those required for Mi Notebook Air 12.5")
Millet synchronization software
Peripheral firmware
Network Card(Wireless)
Integrated Graphics(VGA)
Sound Card(Audio)
Touchpad(Synaptics)
Bluetooth(Intel)
Dolby sound
System Performance
Chipset Driver(Intel)
Management Engine(Intel)
Serial input-output(Intel_SKL)
Rapid Storage Technology(RST)
Radiating(Intel(R)_DPTF)
Hot key
Human interface (HID)
Mi On Screen Display(OSD)
B. Downloaded Microsoft Media Creation Tool onto the Mi Notebook Air. This application allows you to get the Home or Pro versions of Windows 10, and you can pick from the 32-bit or 64-bit version for both. Following your selections, you can choose to install directly to a USB drive, or download a single or dual use ISO to install to a disc at a later time.
C. Adjust BIOS to boot from USB thumb drive (created with Microsoft Media Creation Tool)
Press F2 when you turn on the Laptop.
Click the Boot.
Click Boot Device Order.
Drag up to load the Flash Drive First.
Press F10 and save settings.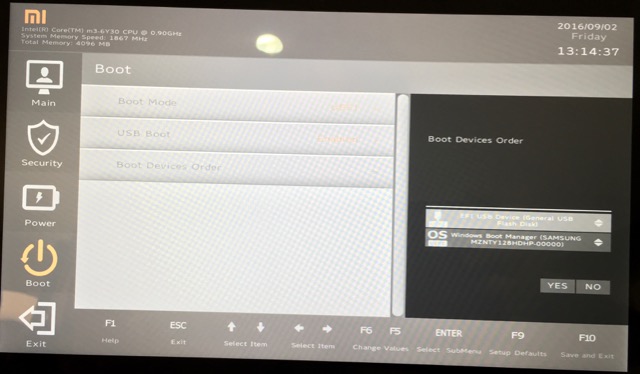 D. Reboot & Install brand new Windows 10
Your Mi Notebook Air will now boot to the Flash Drive and load Windows 10 Installer.
Follow the onscreen instructions to complete your installation.
E: Restore Mi Logo under Windows 10 System Info
Manufacturer : Xiaomi
Support Hours : 8:00-18:00
Support Website : www.mi.com
Model : Mi Notebook Air 12
Support Phone : 400-100-5678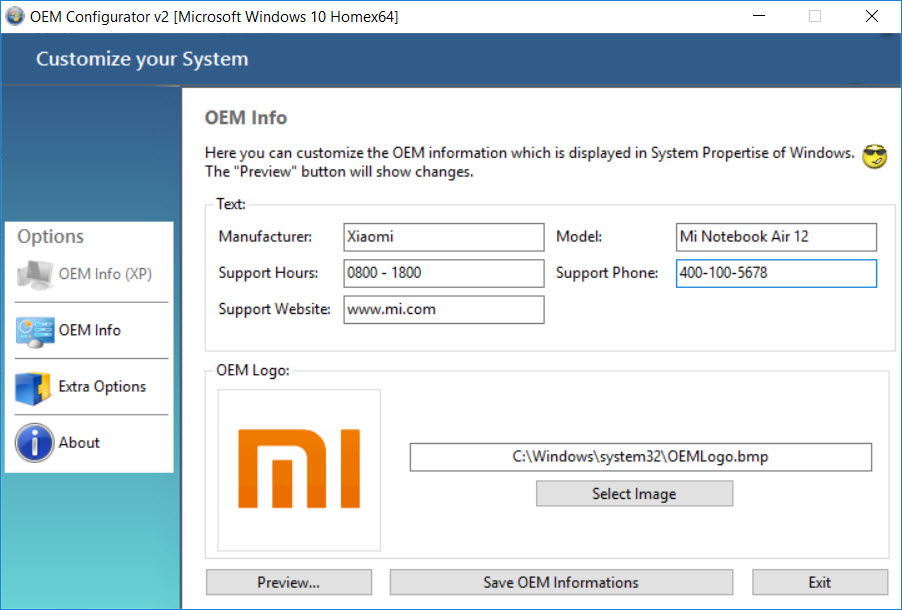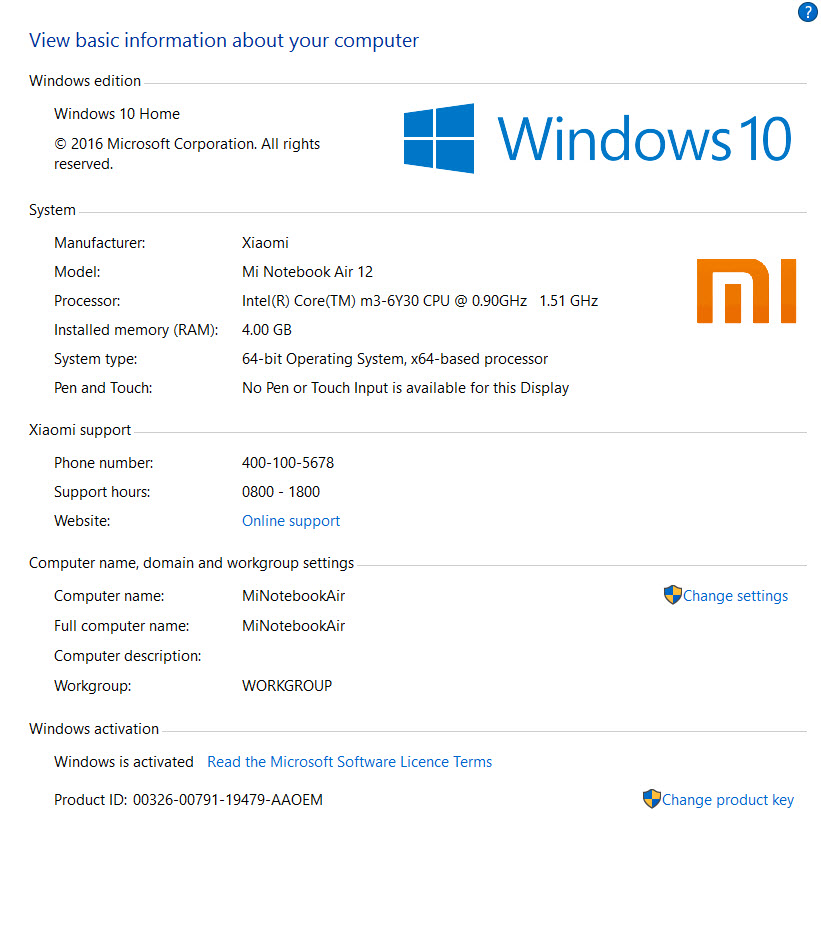 PROS:
a. Good and up to date system specifications without extravagant price
b. Thin, sleek and very portable
c. Long battery life especially for the 12.5" model (~10hrs for my normal testing)
d. All metal body helps to dissipate the heat adequately
e. Fast charging (50% within 30 mins)
f. Affordable
CONS:
a. Only available for sale in China. 13.3" model not readily available in online Mi Store.
b. Comes with pre-installed single language Windows 10 (Chinese). Need to purchase another new Windows 10 license to switch to other languages. This will set back another cost of USD 100 for the new license fee.
c. 12.5" model is not suitable for GPU intense games. Did a test on Asphalt 8 and there is noticeable jerks throughout the game. Low GPU requirement games should work fine (e.g. Cute The Rope). Else you can consider getting the 13.3" model.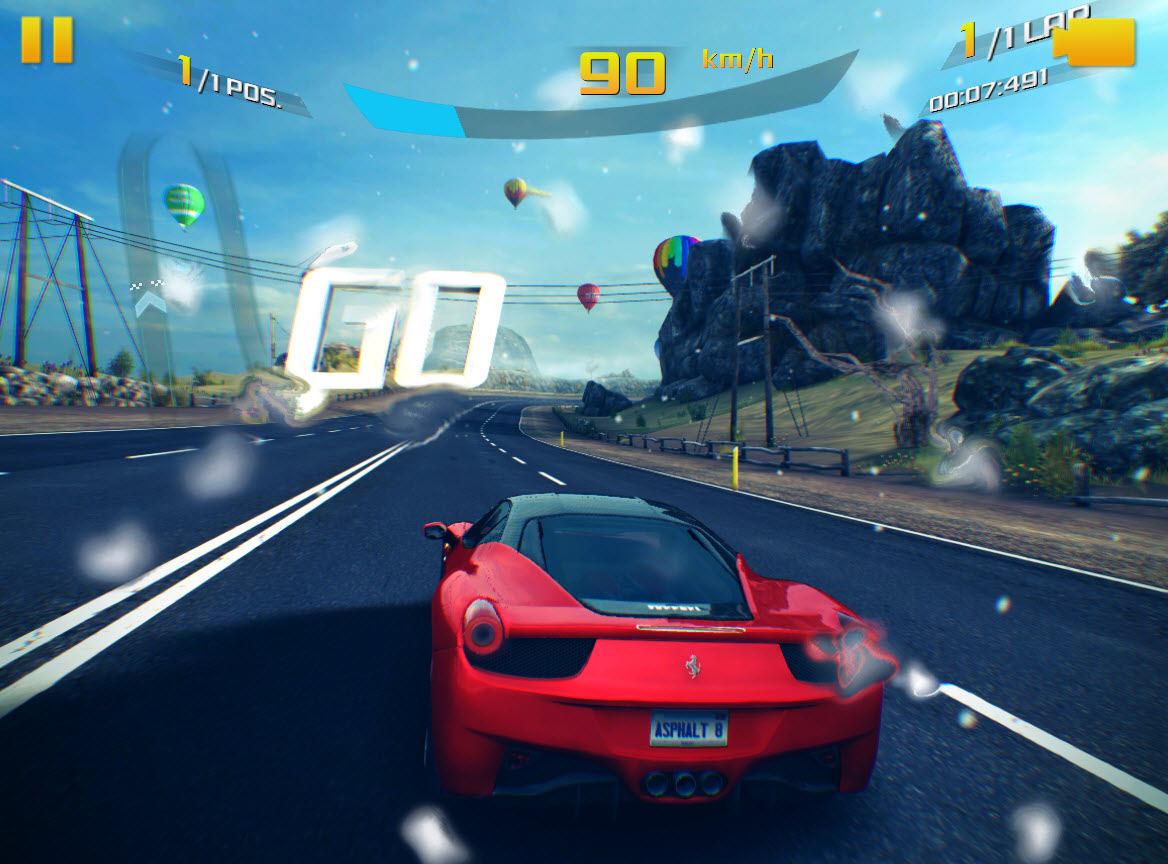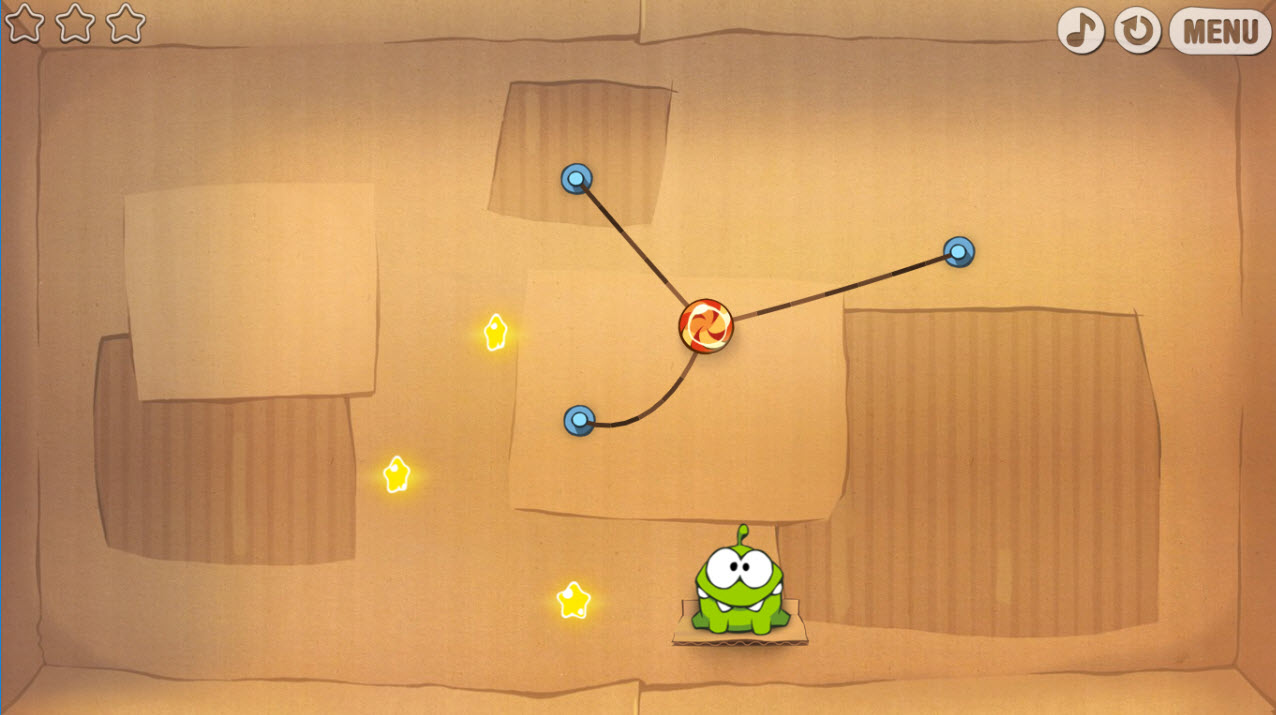 Read other related posts:
Follow us on:



Share this article on: