During the 100th POPStation Celebration Party held on 16th May 2015, SingPost (Singapore Post) also announced their new P-POPS (Personal POPStation).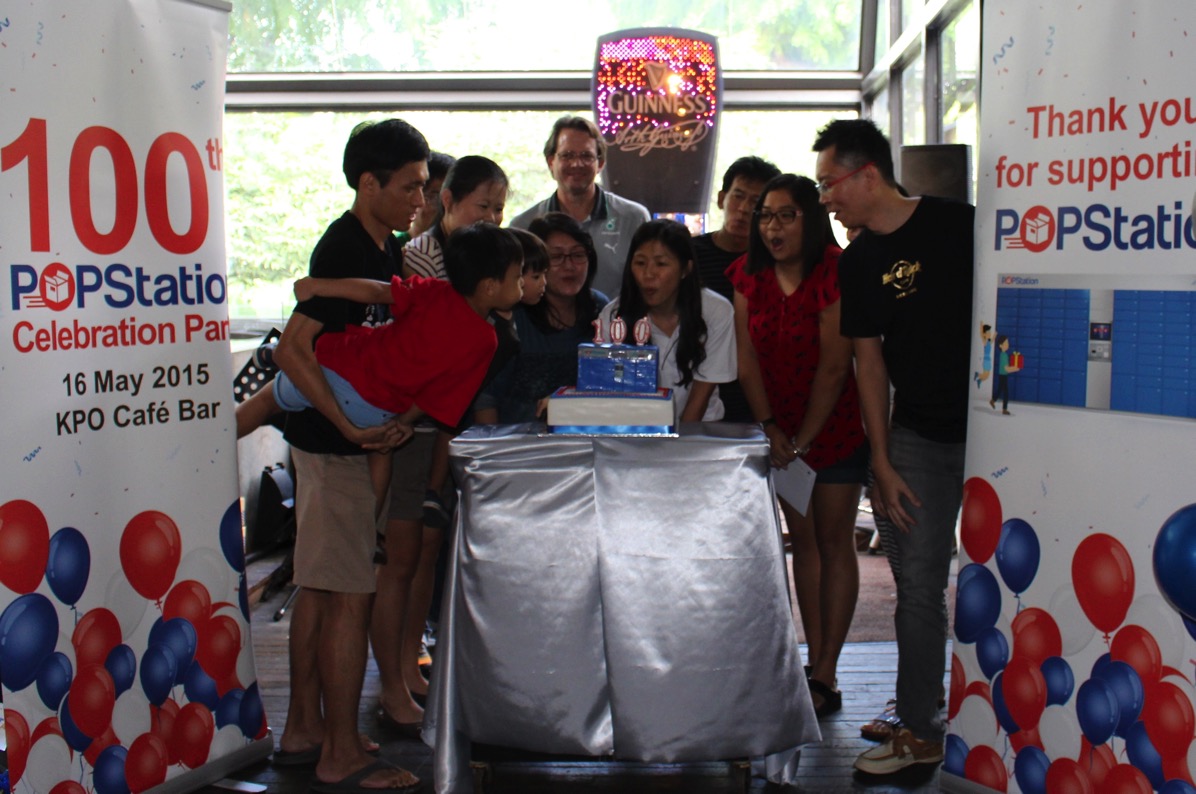 Essentially, a POPStation is a 'Pick Own Parcel Station' service offered by Singapore Post for end consumers like us to easily collect their parcel.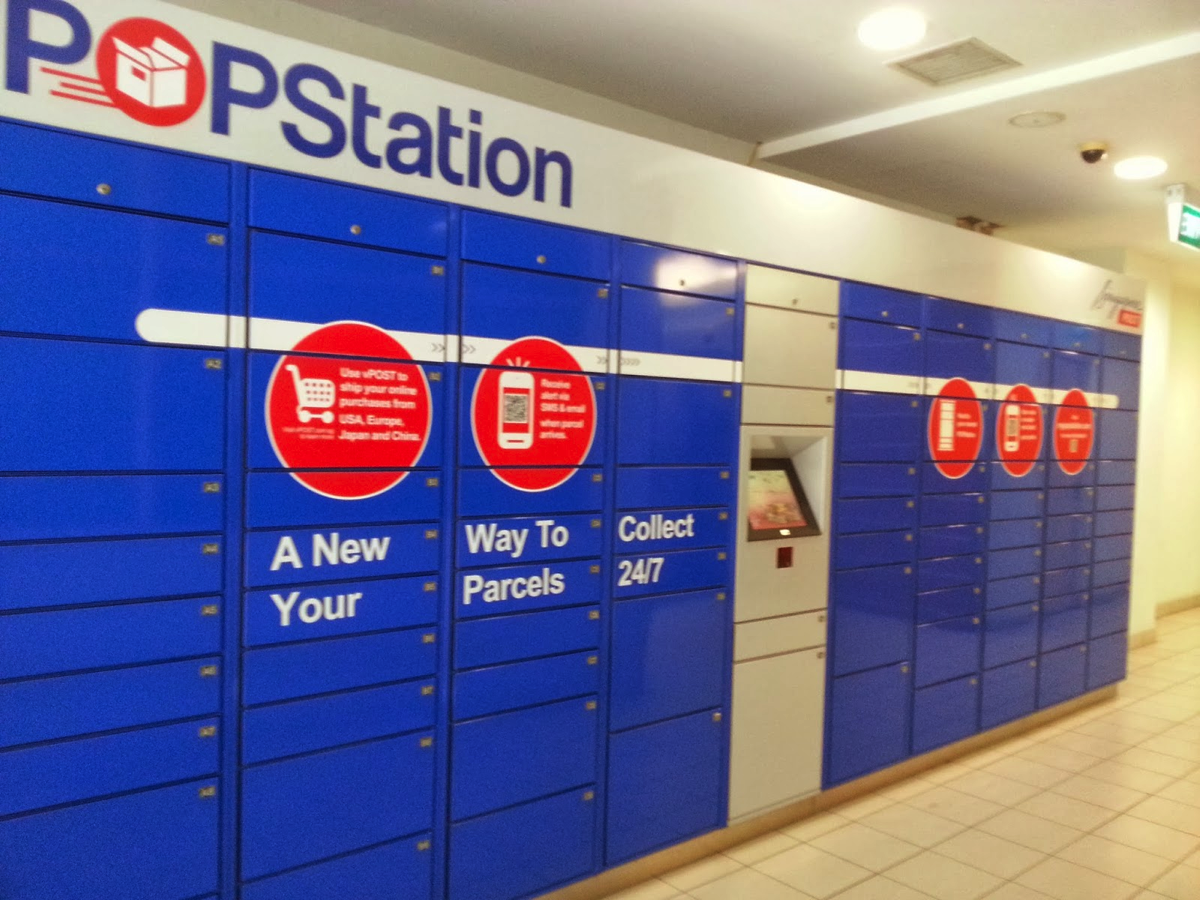 The whole process is very seamless starting from the purchase with the online merchant:

Collection of the parcel from the POPStation can be easily done via:
a. Enter pin code & locker ID in the sms at the station
b. Scan QR code in the email at the station
c. Via MYPOPStation app (with easy swipe pattern)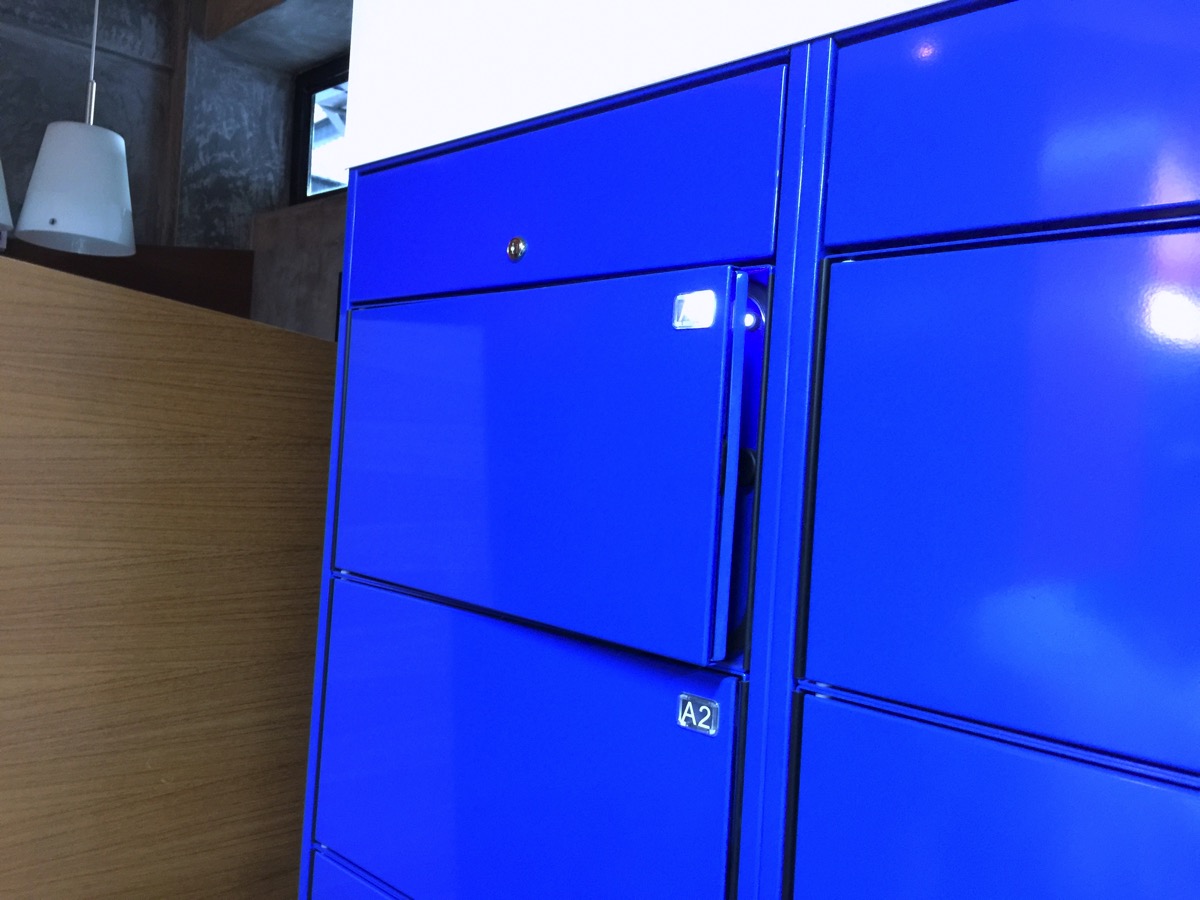 As of now, there are already 100 POPStations located in all parts of Singapore (List of POPStations)
Key benefits of using the POPStation service:
a. Easy to use – Just buy from POPStation's merchant partners, make the purchase and send to the desired POPStation address
b. Convenient – Collect your parcel at anytime 24/7
c. Secured – Only you will have the access code
d. Discreet – For your own personal viewing during collection. No counter person is involved
With the 100th POPStation at the Killiney Road Post Office, it has achieved the highest density of parcel delivery and collection system network in Singapore. With the average distance to a POPStation at about 2.5km, consumers will now find it even more convenient to have their items delivered to the automated smart locker as they can easily collect, post or return their parcels 24/7 and at their convenience.
Riding on the popularity of its POPStations, SingPost showcased a prototype unit of the individualised version of its revolutionary parcel delivery and collection system – P-POPS (Personal POPStations).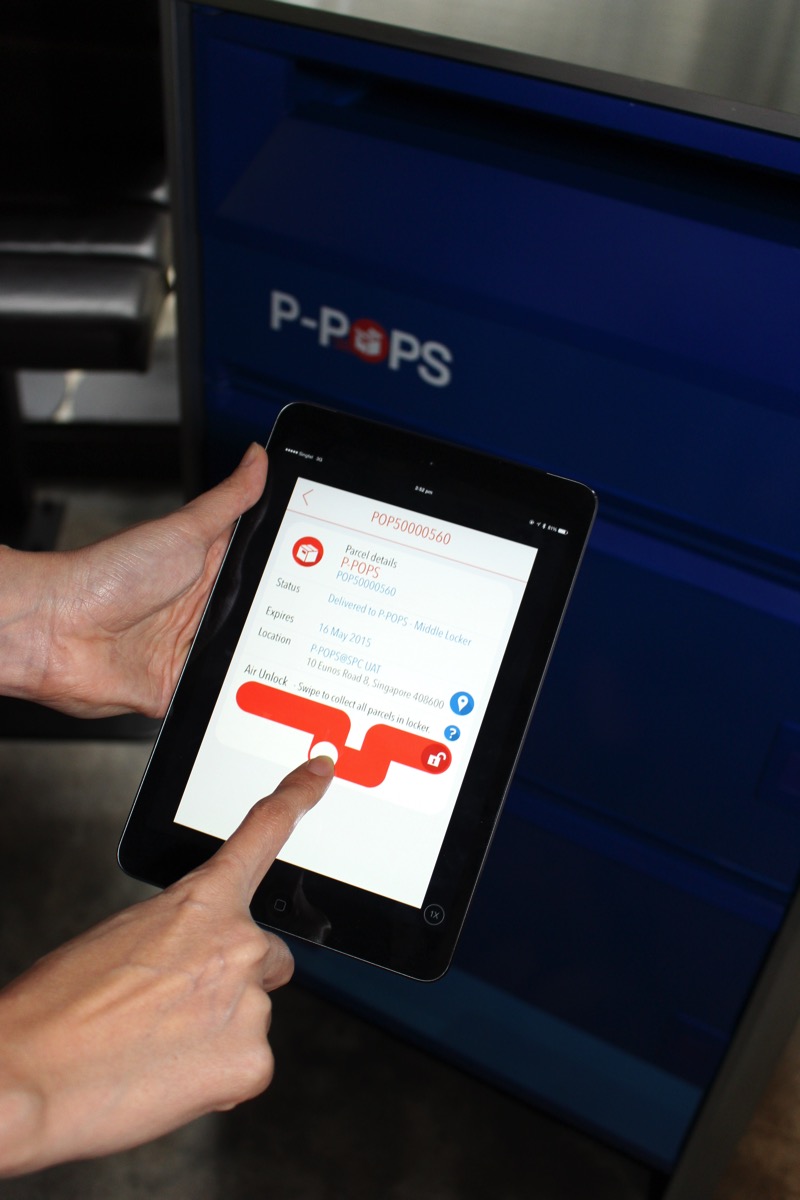 P-POPS is tailored to address the needs of SMEs and individuals. The innovative P-POPS leverages mobile technology to offer a seamless, cool and fun customer experience for both the consumers and our parcel ambassadors. It has no user interface as it is entirely managed by smart device/phone. It does not require 3G/4G or WIFI access to unlock the locker. P-POPS will communicate direct with the consumer's smart device/phone via the Bluetooth technology. It will be fully integrated into POPStation network, offering consumers an omni-channel experience.
No pricing structure has been released at this point but it does cater for some SMEs or Blog shop operators who have high inbound parcel volumes and require secured storage with the convenience of accepting the delivery directly into their own P-POPS. The P-POPS will be physically installed at the subscriber's site with either floor or back wall mounting or with the combination of both.
Personally, I would think there will be more commercial attraction to Business & Individual if:
a. It allows the sending of parcels directly deposited in the P-POPS
b. Support the collection of deposited item in P-POPS by assigned 3rd parties (e.g. via handphone or POPStation app)
c. Leasing/Rental model of the POPStation storages via a booking reservation system
d. Unlock using the new Apple Watch linked to the existing POPStation app
Nevertheless, POPStations & P-POPS are innovations proved to be very useful for both businesses & end consumers in the local market and possibly in similar developed countries with dense populations.
More interesting pictures from the earlier POPStation celebration events: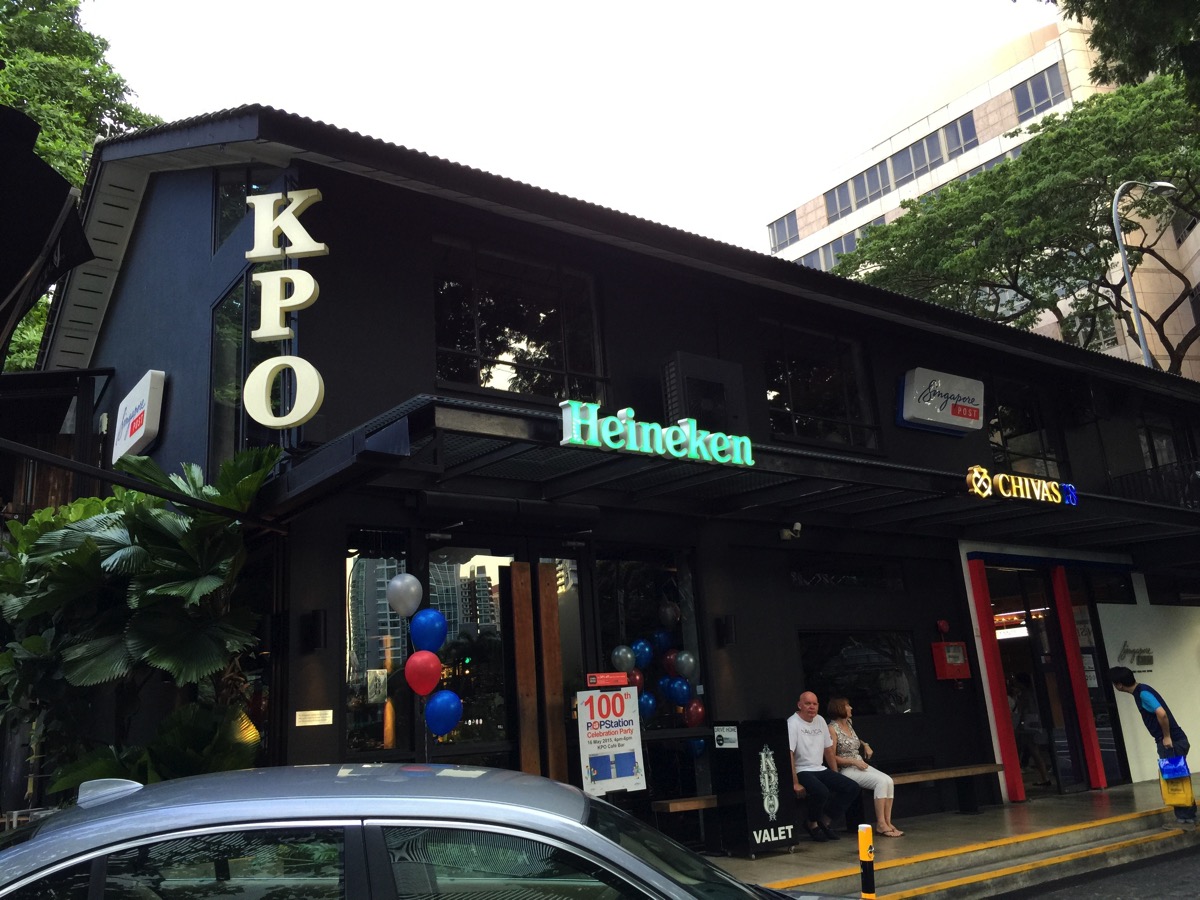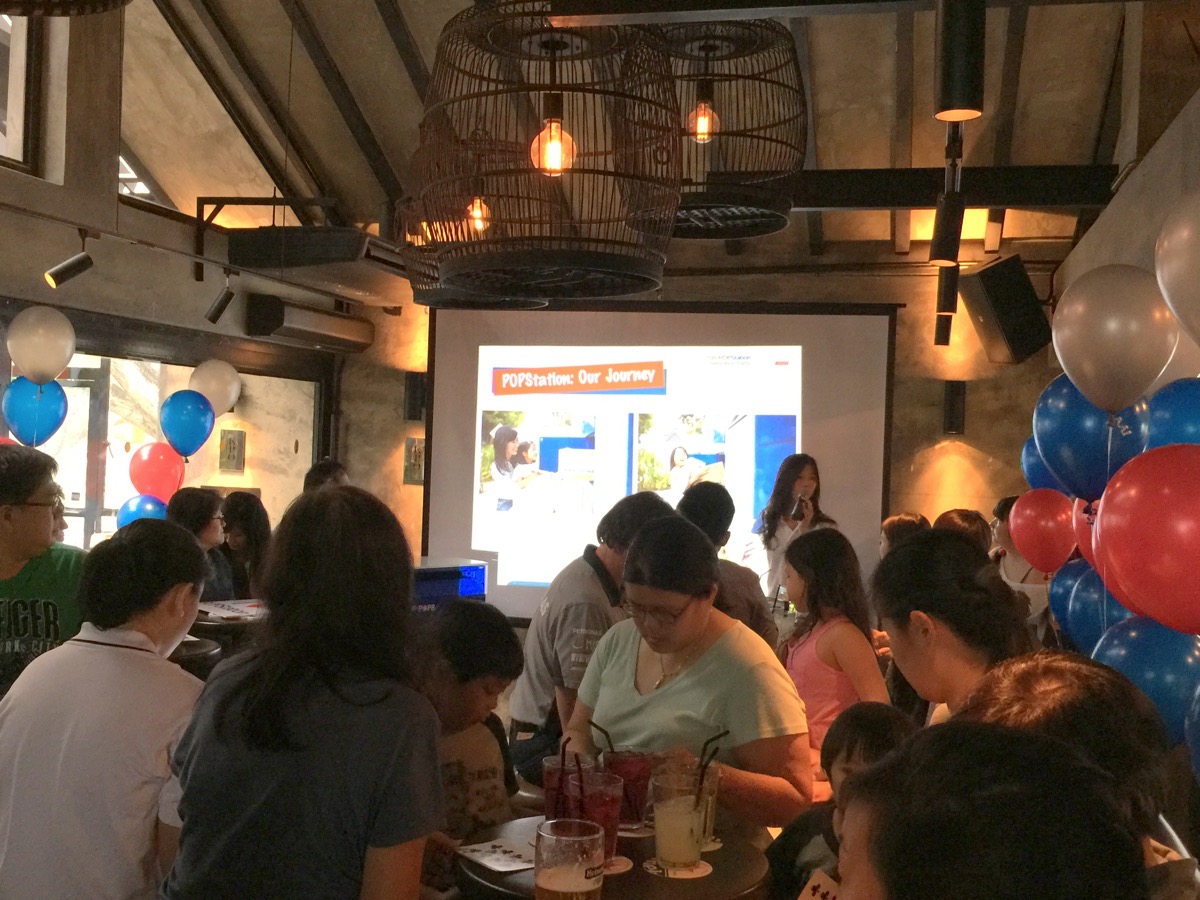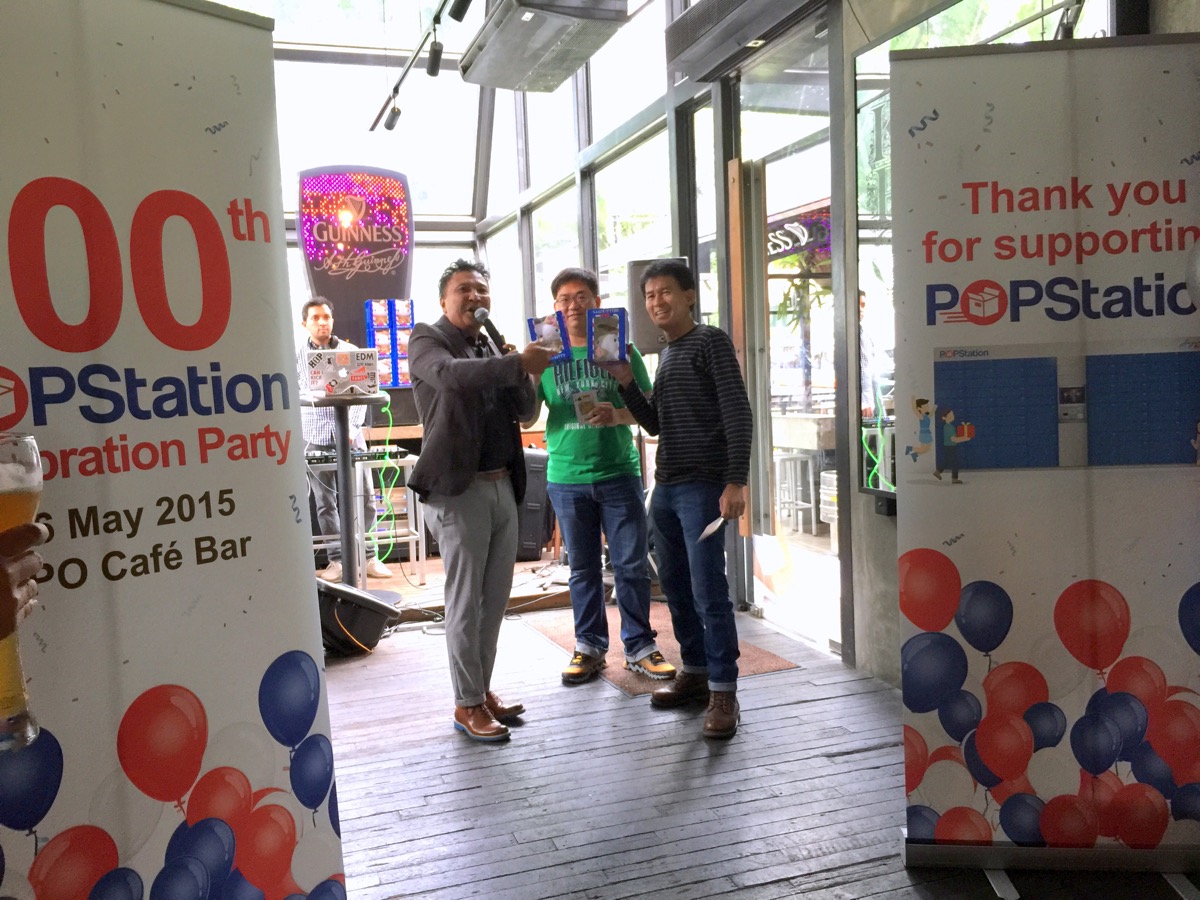 More information, please refer to MYPOPStation website.
Read other related posts:
Follow us on:



Share this article on: