Finally on 12th September 2015, the results of the Singapore Election 2015 (GE2015) were concluded. The ruling party, People Action Party (PAP), has once again won the majority seats in the Parliament.
Lets take a closer look at PAP's performance grouped by:
a. % Votes garnered in the constituency
b. Improvement in % of votes in 2015 vs 2011 elections
This segmentation will offer a quick glance on the current positioning of each constituencies:
a. Champions – These are the wards which PAP has managed a breakthrough in the already strong support. This could also be bolster by a strong representative Minister or well received Cabinet Member.
b. Incumbents – These are the wards which PAP has stable strong support. Grassroots activities are working well and appreciated by the ground citizens.
c. Emerging – The weaker wards which are also largely contested by strong opposition parties. The better ones may be carved out and included into a strong GRC in future.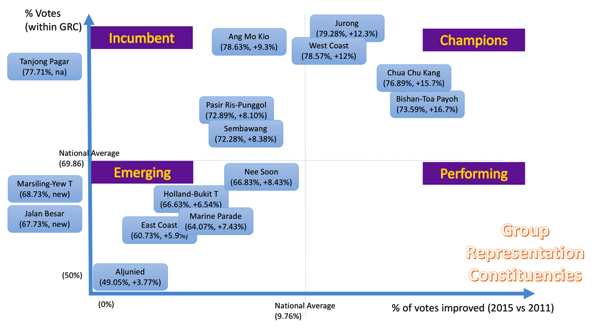 Likewise for the SMCs, it is clear that many are still at the Emerging quadrant and PAP is still working the grounds to gather more support from them.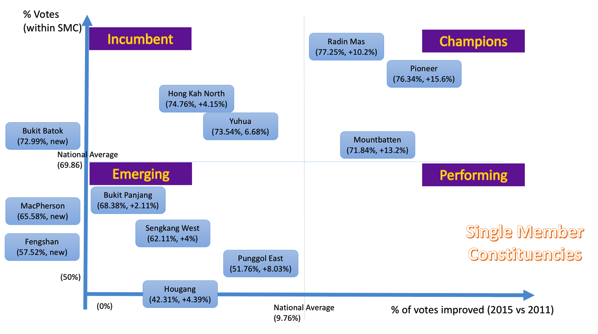 Well, I must say there are a few worthy winners for this GE2015: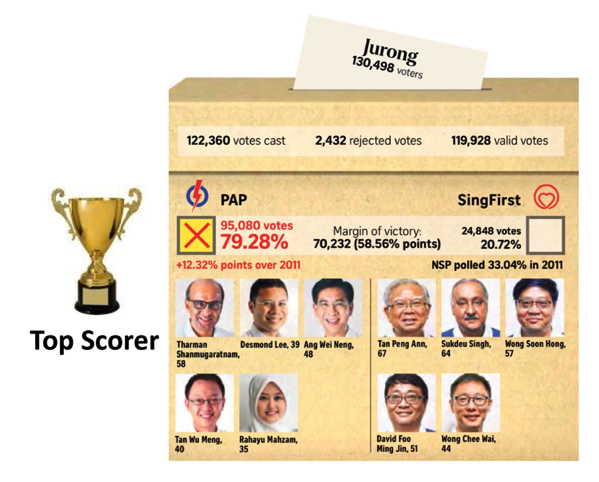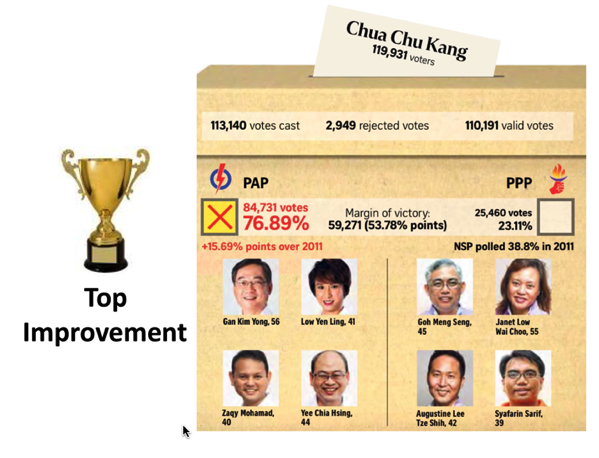 Many still prefer the Returning officer for the GE2011 (Mr. Ng Wai Choong in GE2015, Mr. Yam Ah Mee in GE2011):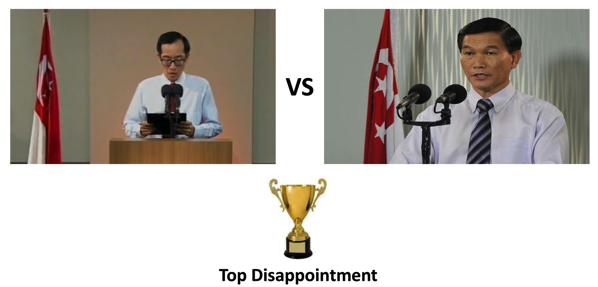 It is a huge surprise for Ms. Han Hui Hui as an independent contestant to have a much better performance than an Opposition party: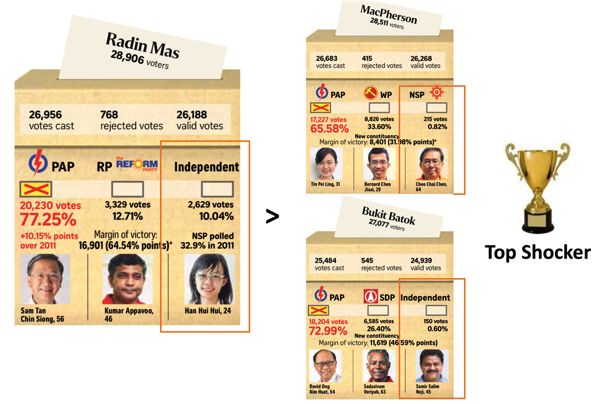 If you wish to find out the results in detail, you can refer to the chart created by StraitsTimes below: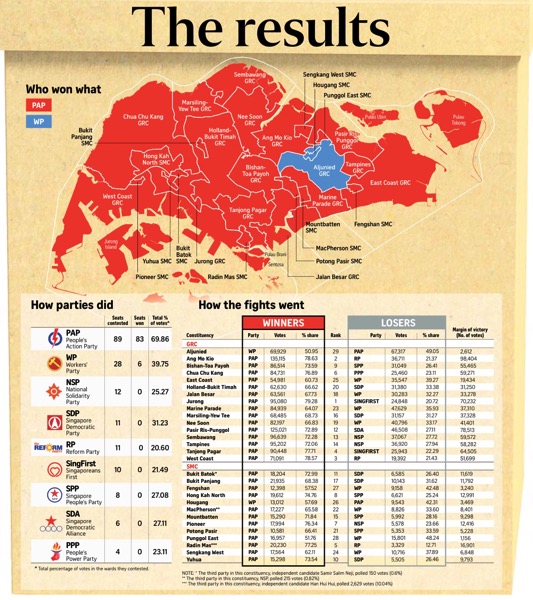 It will be another 5 years for Singaporean to spend another exciting night to watch those interesting rallies and results announcement live on TV, though it is only for a period of 12 days which I think is one of the shortest compared to other countries.
* Some of the figures are obtained from Straits Times print.
Read other related posts:
Follow us on:



Share this article on: