Finally, at 2:50am on 8th May 2011, all the votes for the various Electoral Districts have been concluded. I have taken some quick moment to compile a quick summary against last Singapore Election 2006:
a) PAP (People's Action Party) – Its total % votes was eroded by 6% over the 5 years
b) WP (Worker's Party) – Its total % votes was eroded by 4% but it has gained 5 more seats in the Parliament.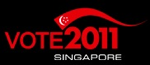 There are a few significant outcomes for this morning:
i) PAP lost to WP in Ajunied GRC with key ministers lost their ministerial presence in Singapore Parliament. Namely George Yeo (Foreign Affairs Minister), Lim Hwee Hua (Minister in PMO & 2nd Minister for Finance/Transport) and Zainul Abidin Rasheed (Senior Minister of State for Foreign Affairs).
ii) SDA (Lina Loh) lost to PAP (Sitoh Yih Pin) in Potong Pasir SMC after years since 1984.
Since there can only be 3 NCMP (Non Constituency Member of Parliament) for opposition and not more than 2 from one Electoral District, it would be interesting to see who will be identified for them in due time.
Read other related posts:
Follow us on:



Share this article on: