While at Orchard Central last weekend, I chanced upon a distinctively designed confectionery cafe no other than the famous chain originated from New York – the Lady M Confections.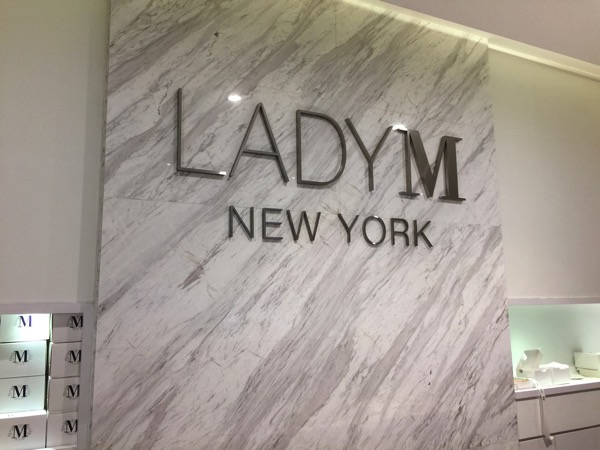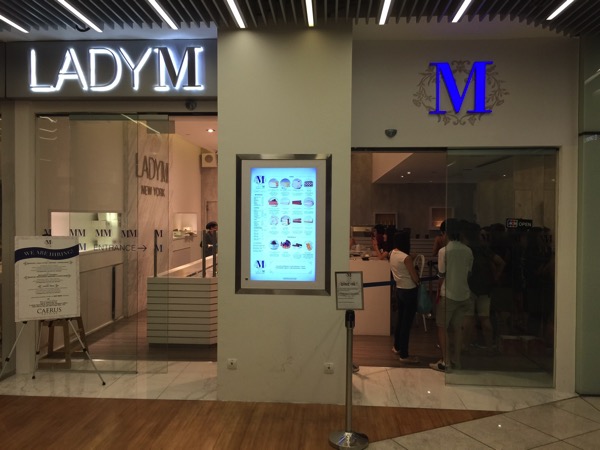 This was the same brand that started the popular mille crepe cake craze back in 2005. Singapore was one of the countries by Lady M to expand out of New York. Marina Square outlet was the first Lady M Singapore outlet, followed by One Fullerton and the 3rd & most recent outlet at Orchard Central was opened in Jan 2015.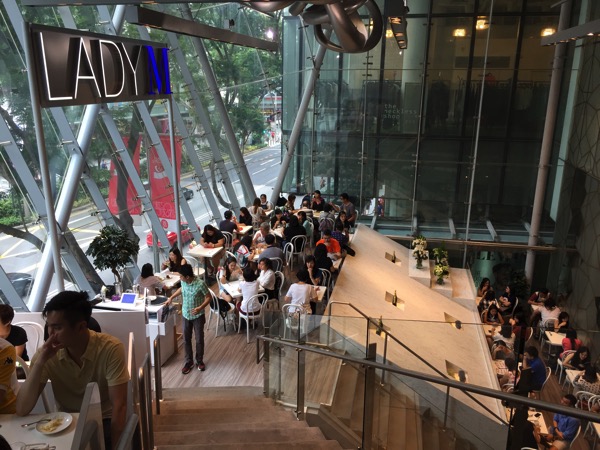 Apart from the cosy sofa seating areas, one can savour their fine pasties while gazing at the hustle traffic along Singapore Orchard Road.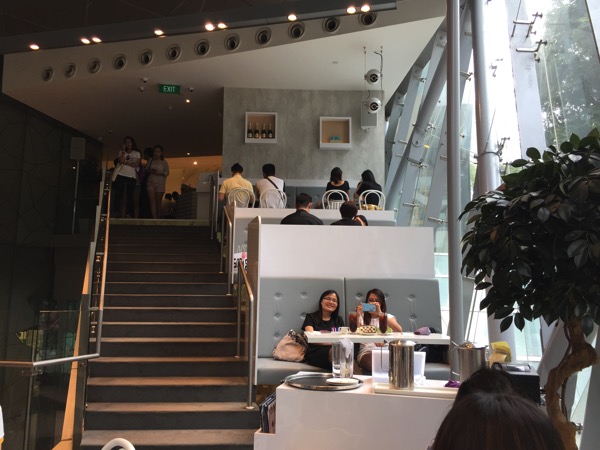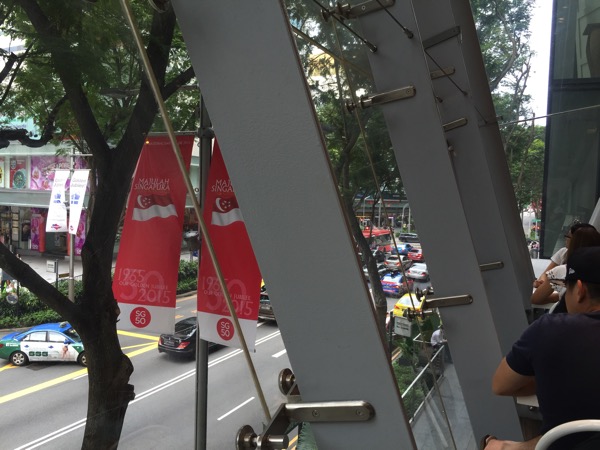 The cakes that are delivered daily from its central kitchen and the interior decor is quite minimalist possibly to have the customers' attention on just their fanciful cakes.
Lady M's signature cake features cream sandwiched between 20 layers of crepe; the crepe layers are so thin that it practically melts in your mouth.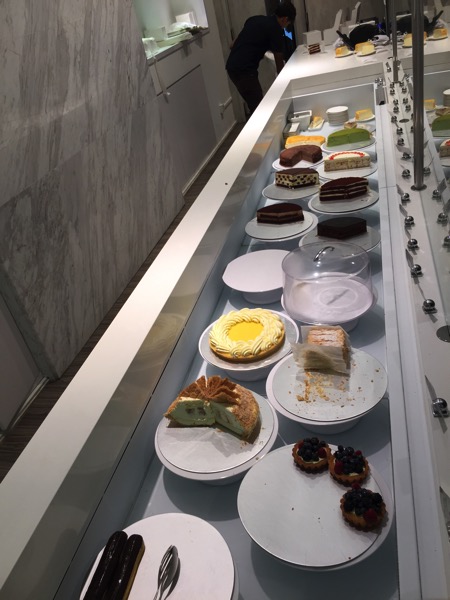 We managed to try their Signature Chocolate Mille Crepe and Strawberry Mille Feuille. I must say they are fabulous both in taste and texture. The signature mille simply melt in the mouth akin to one is having a chocolate ice cream cake. For someone who does not fancy cakes, I must say these two slices have been pretty enjoyable for the afternoon break.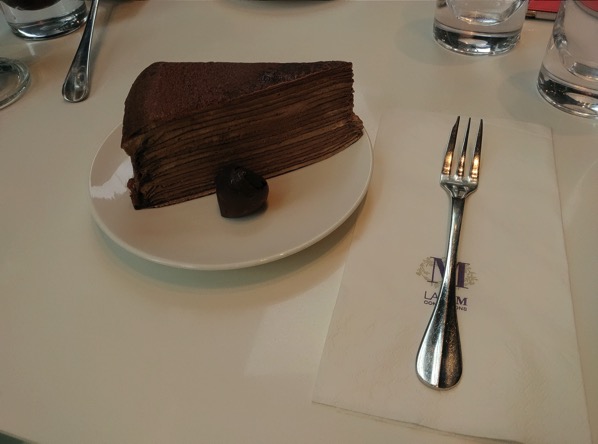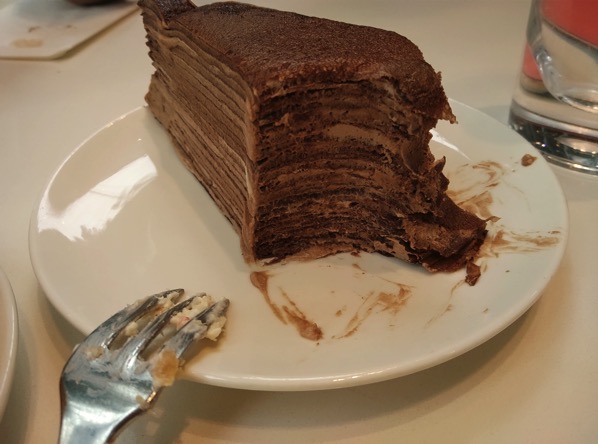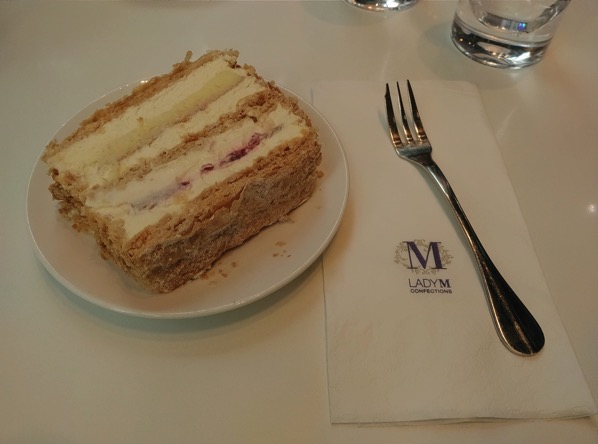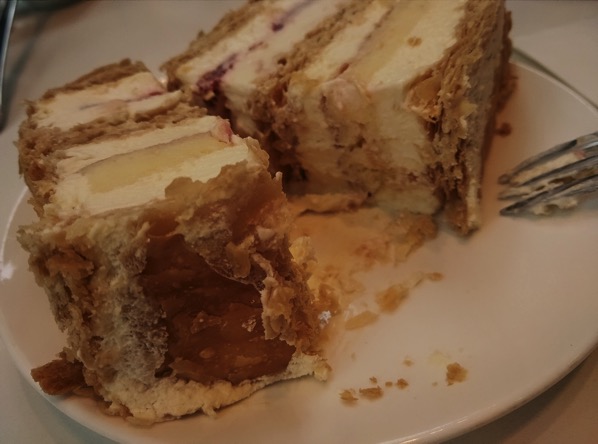 Apart from the pastries, we also tried their truffle oil mushroom soup and coffee which faired pretty normal compared to their more known pastries.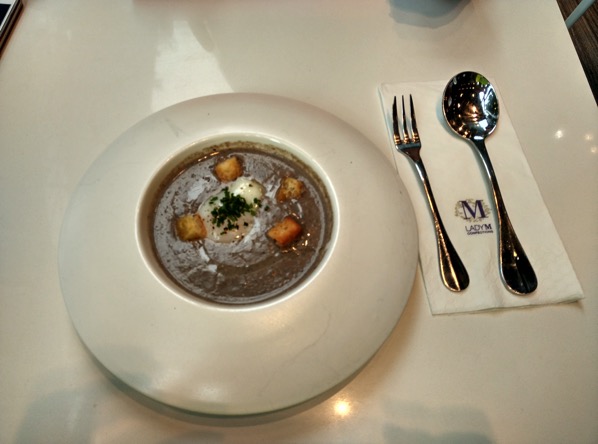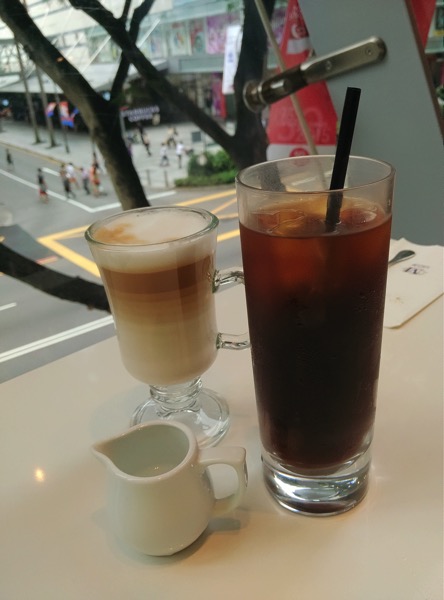 The Orchard Central outlet also introduces a new all-day breakfast menu, in addition to a variety of cakes. The two pastry flavours: the Chocolate Mille Crêpes and the Apple Galette are exclusive to the Orchard Central outlet.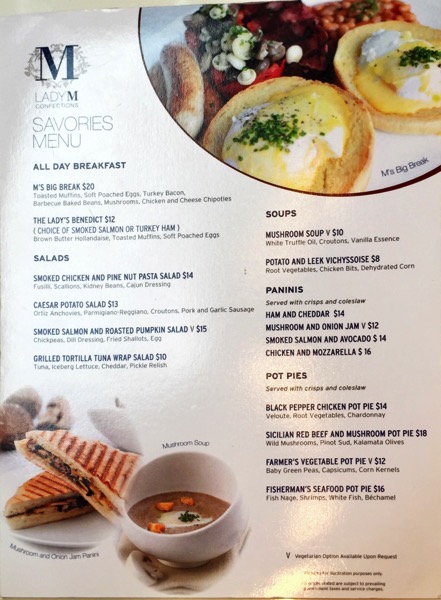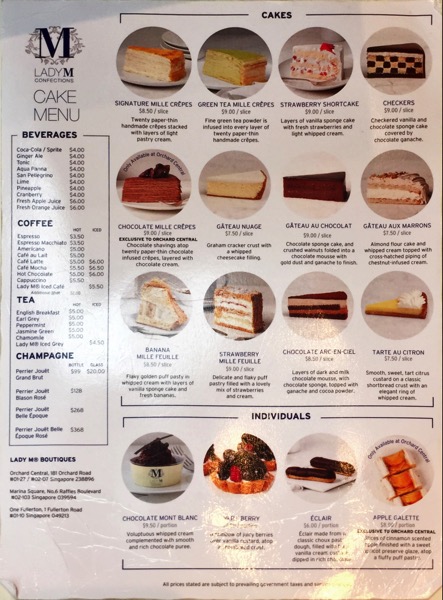 Overall Rating (1 – lowest/worst, 5 – highest/very good): 
a. Location : 5 (next to Somerset MRT train station)
b. Food : 4
c. Service : 3.5 (Short handed on high traffic weekend)
d. Ambience & Setup : 4 (Nice view towards the Orchard road)
e. Price : 4 (Very decent price in view of the quality of the pastries)
Restaurant Details:
Address : 181 Orchard Road, Orchard Central
#01-27 & #02-07 S (238896),
Outlet Hotline : +65 6509 3673
Operating Hours : 11am to 10pm daily, Last order at 9.30pm
Read other related posts:
Follow us on:



Share this article on: