The OptiShot 2 Golf Simulator is undoubtedly one of the innovative products in the gaming market – it's among the easiest ways to improve your game away from the golf course. Wouldn't it be nice to have something that could give you instant insight on your golf game without having to purchase a variety of golfing products? This is the device that can give you everything you're looking for in your quest to your lower handicap, and have an overall better golf game, all in the comfort of the home.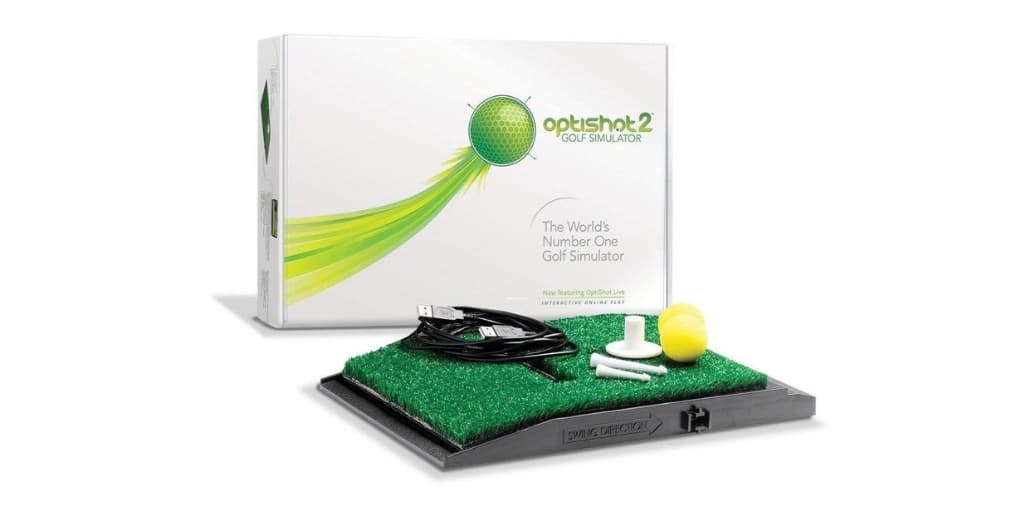 The OptiShot 2 has been created by top designers and engineers in the field of golf analytics, and it has been developed to work with every club in your bag. There's no complicated setup or large expense – all you need is enough space to swing your clubs and you can get started straight away. This is one of the most convenient and natural systems, and it's a brilliant way to get better scores.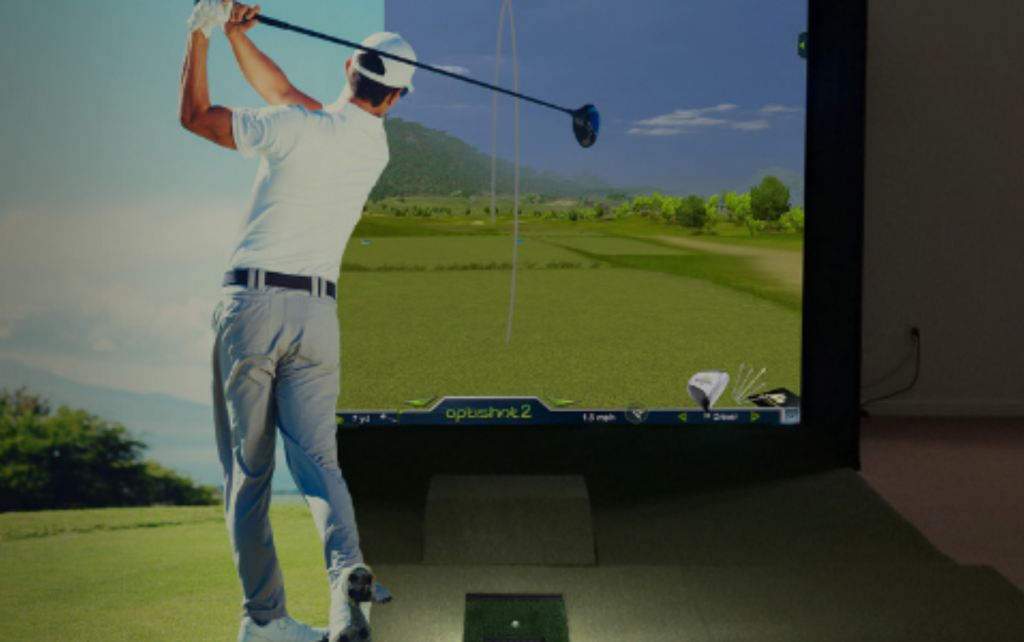 RETAIL PACKAGING: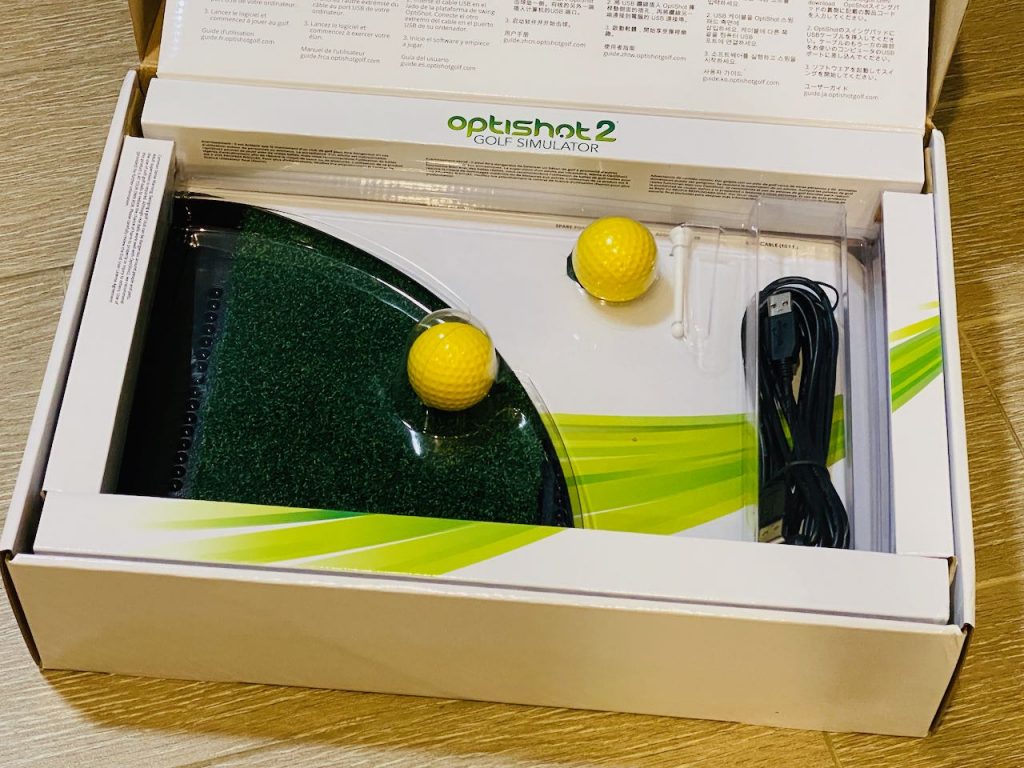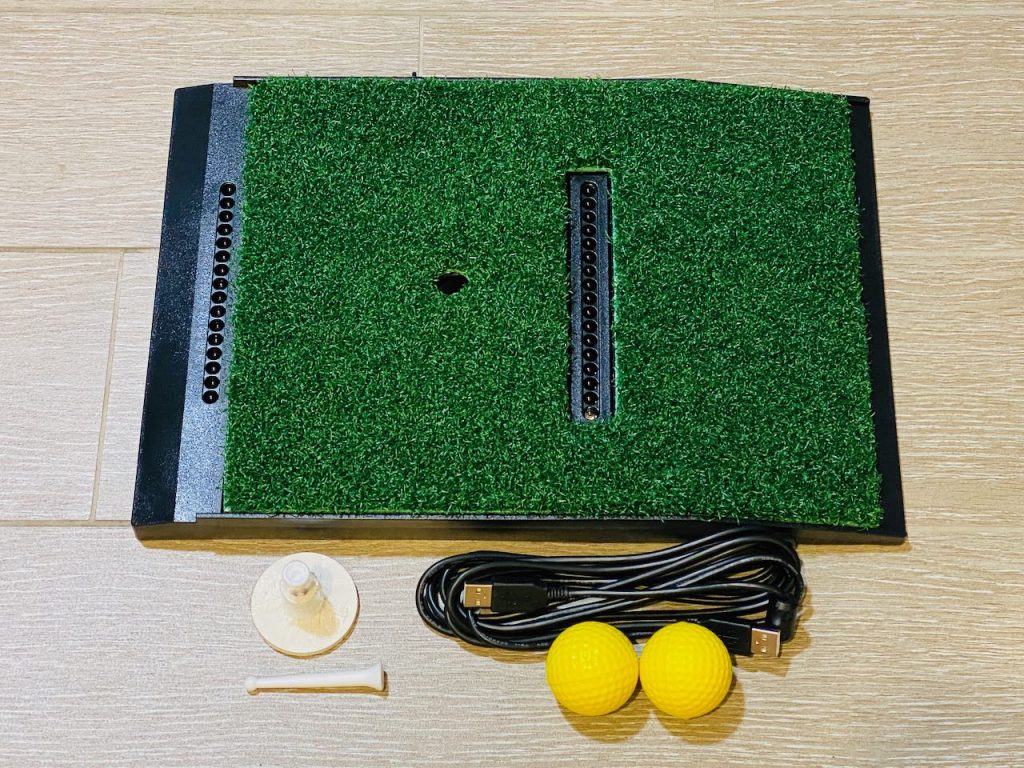 Golf simulator unit which has turf
Adjustable rubber golf tees
Foam golf balls (you can use real balls as well)
USB cable and extension cable that connects the simulator to your computer

The simulator software includes a standard driving range, as well as many well-known courses.One can get access to a fully simulated practice range experience and 15 golf courses you can play. On top of that, you can use plastic golf balls or real ones or even without any balls. This gives golfers a lot more flexibility for different applications around their home. I've seen setups in peoples living rooms that require nothing more than a mat and a hanging sheet to stop the plastic ball from flying around the house.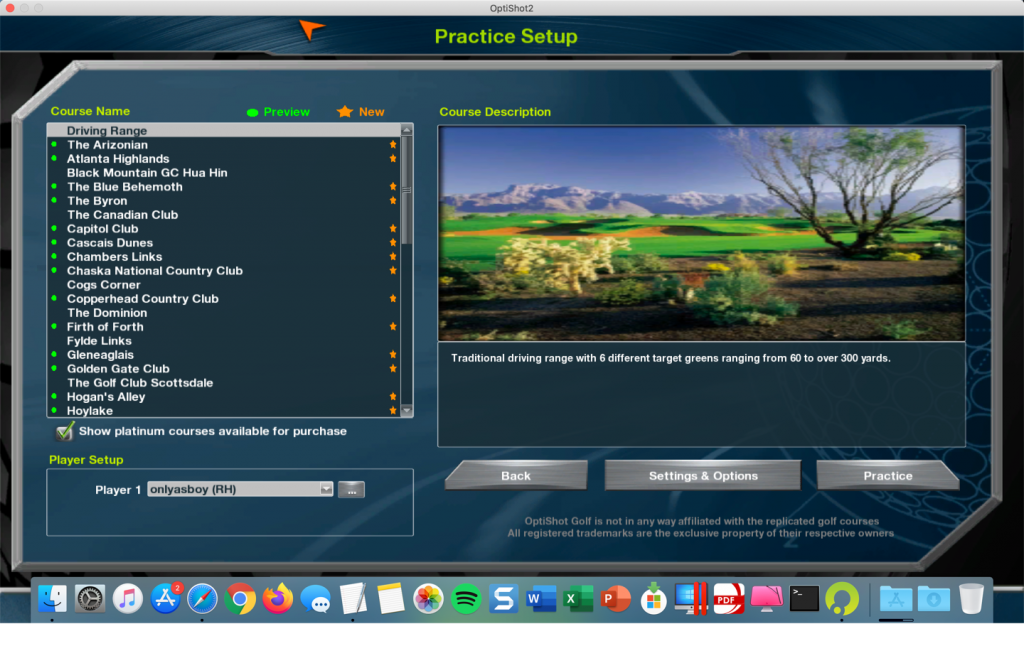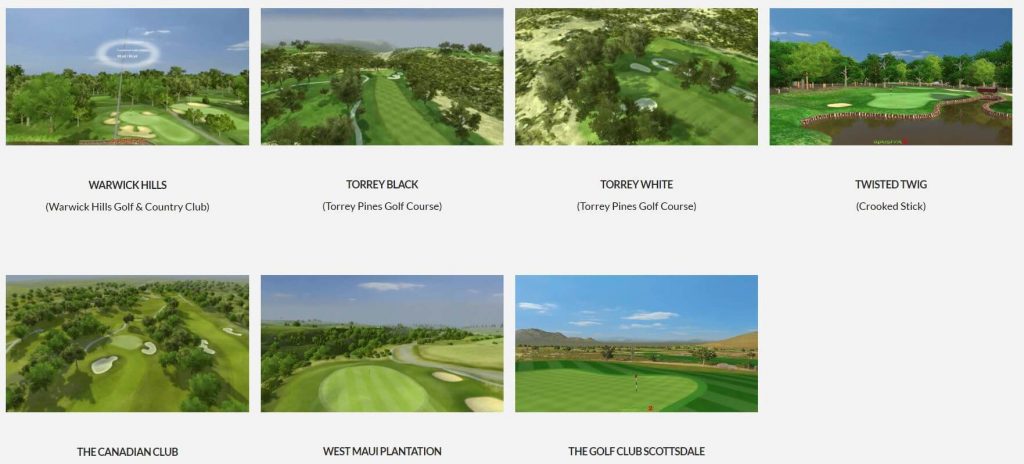 The OptiShot 2 is an indoor golf simulator that utilizes infrared sensors. The simulator's turf is lined with 48 total infrared sensors to accurately read your club face angle, face contact, club head speed, tempo, and swing path. These measurements combine to allow the simulator to predict your shot. The values are provided after each shot.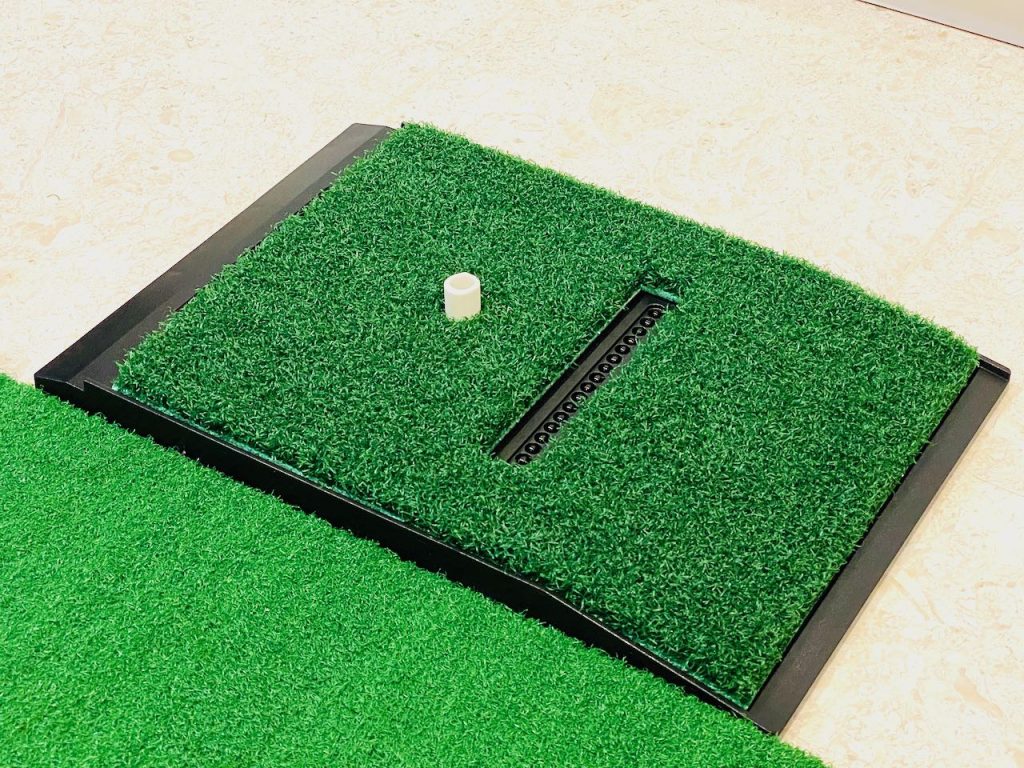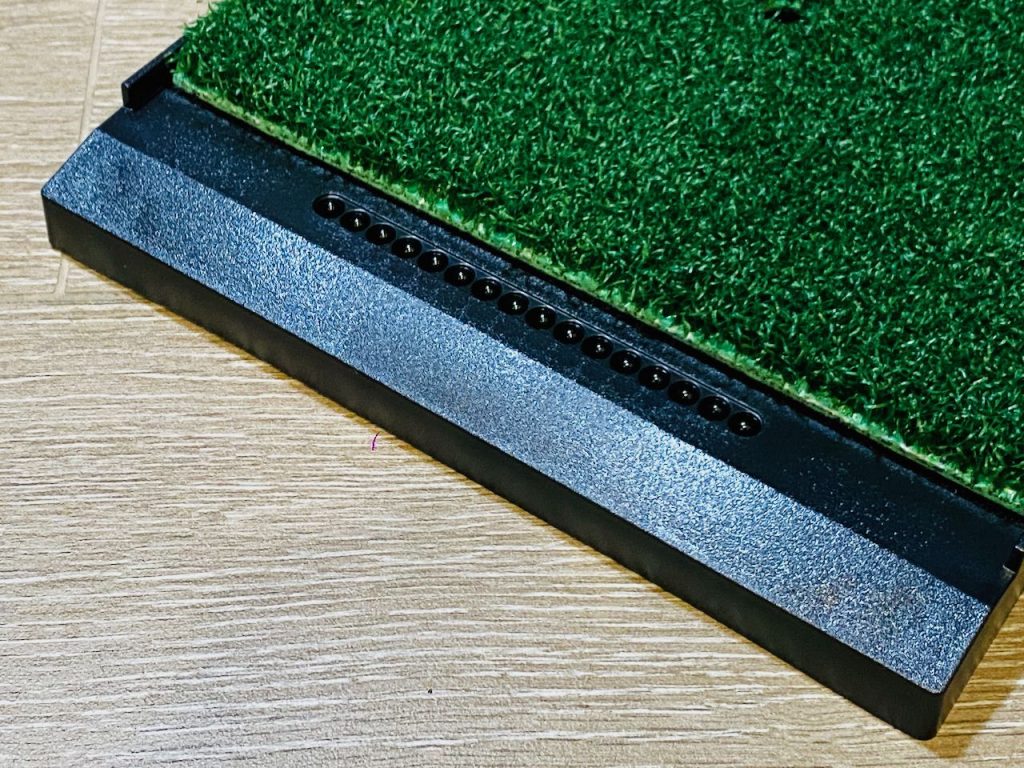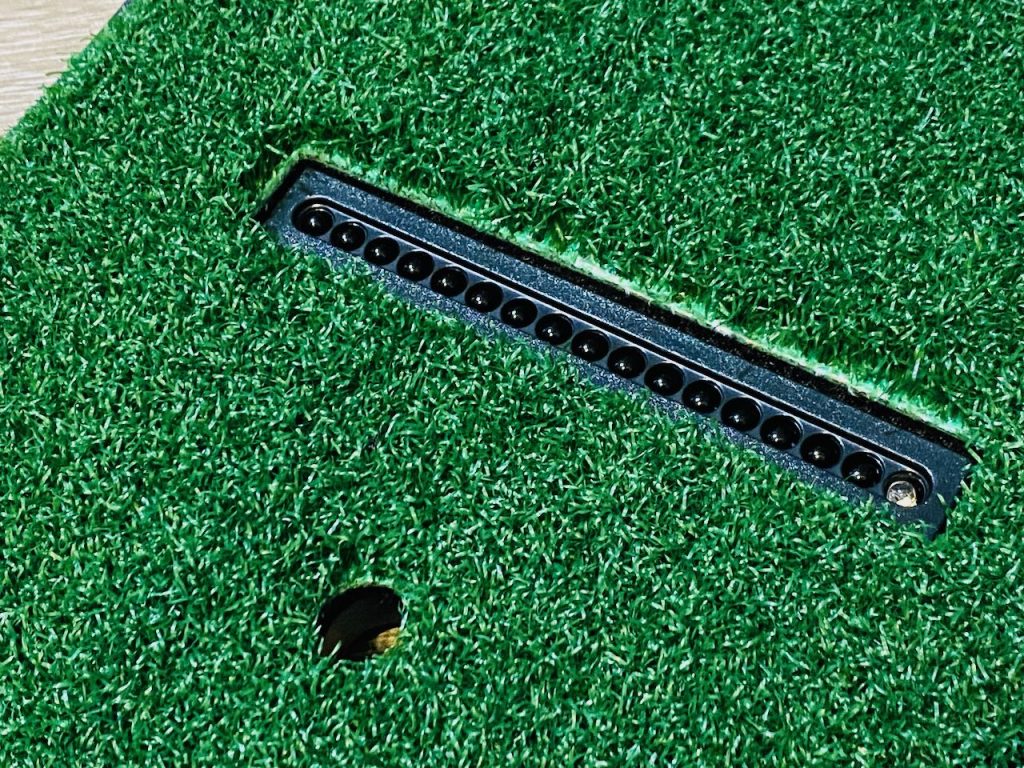 Optishot 2 has been on the market for a while, so most golfers are very familiar with its features. You're getting a pretty nice user experience with decent 3D graphics.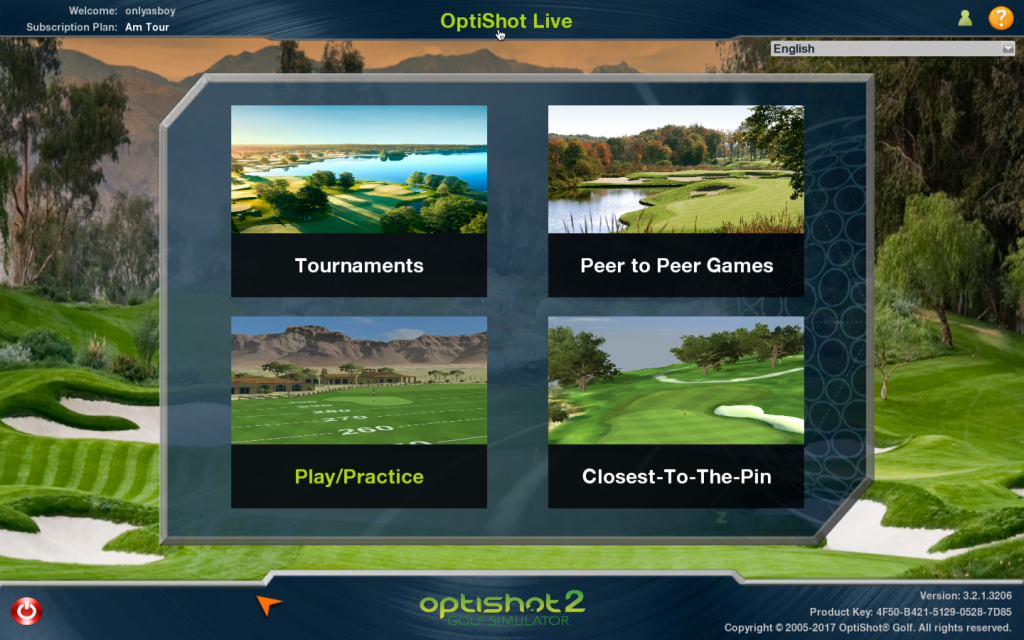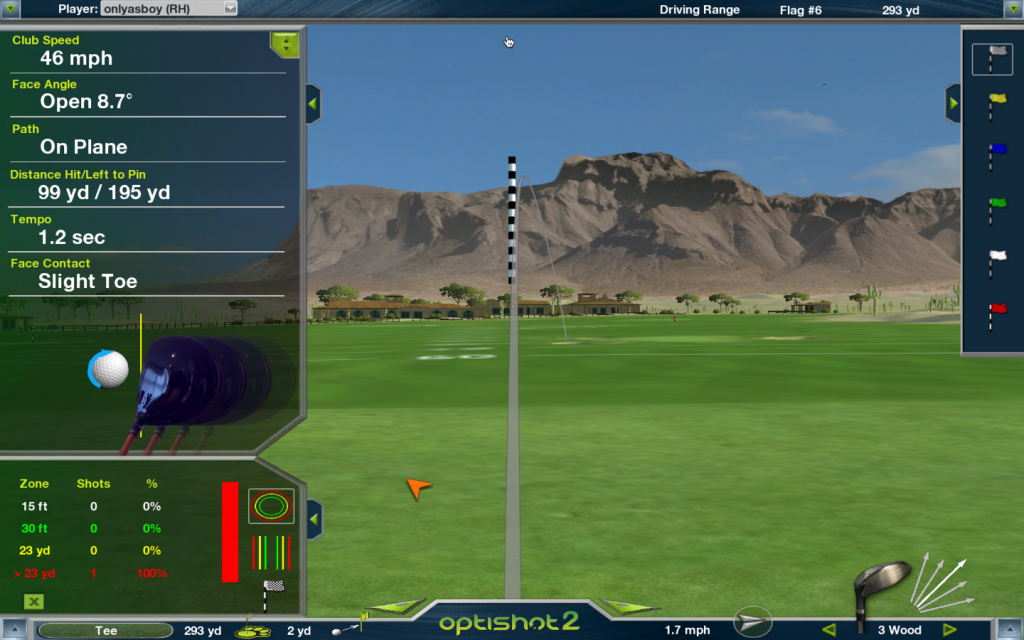 You can play individually or have up to four players. All clubs can be used when playing the OptiShot 2, including your putter. Each club will be analyzed and tracked, so that you can get an idea on what you may need to work on before you hit the real course.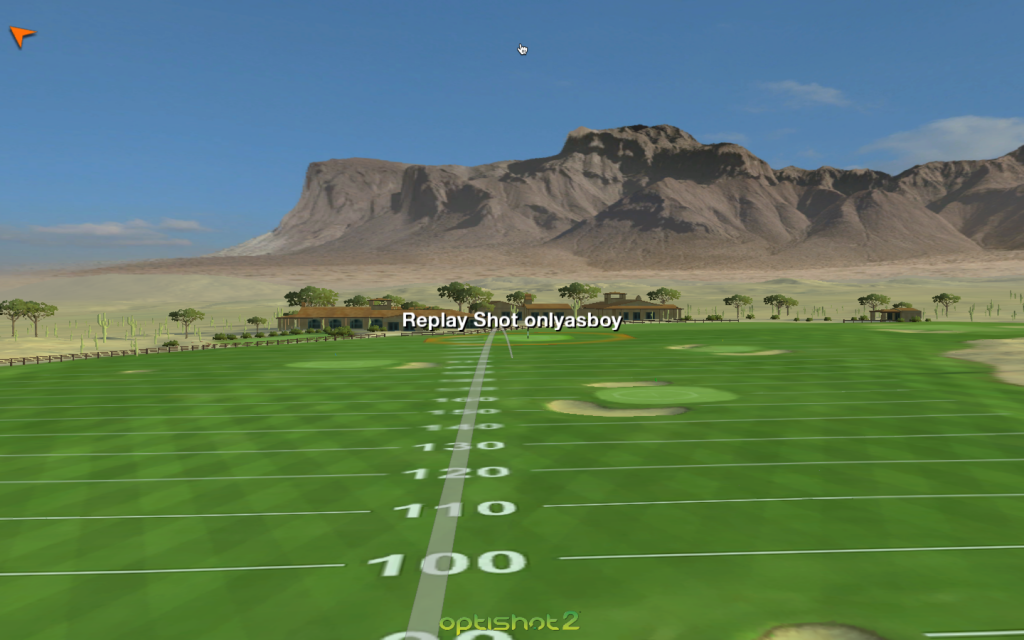 You can also pair your computer to your TV or to a projector so that you can get a real golf feel with this device. It's always nice to see everything on the 'big screen', especially when you are trying to make it feel like you're teeing off on a real golf course.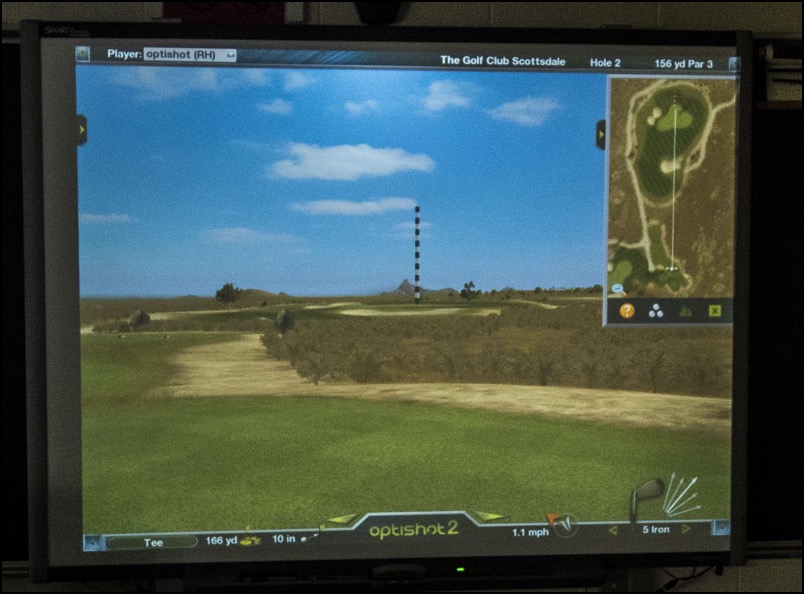 For the affordable price of USD 399, it's a great entry-level product to have some fun with at your house. One of the good things about the Optishot 2 is that it is compatible with both Mac and Windows PC's with basic configuration of at least Windows 7 or Mac OS X 10.8.
PROS:
Can be played with real, fake, or no golf balls at all
Gives you an accurate reading of your swing speed, face angle, face contact, tempo, and swing path
Ability to adjust green speed, rough, fairway, and wind
Better than hitting into nets with no feedback
Included free virtual golf courses for a start
Practice with a virtual Driving Range
Ability to customize your club distances for more accurate rounds
Durable built with replaceable turf mat (in case of wear & tear)
CONS:
Does not track ball data
Proprietary Optishot software (not compatible with third party software or apps)
Have to pay more for the additional courses
Short game may not be very accurate
CONCLUSION:
The OptiShot 2 makes golf fun for both avid and beginner golfers. While it mirrors the look of a video game, this virtual golf experience will give you a thorough reading of your shot on every swing. For that price point, it's hard to argue against Optishot 2 and its value proposition. For several hundred bucks, you're getting a fully functional home golf simulator system. Golfers on a budget and those looking to have some fun can get their money's worth.
Reference site for purchase : OptiShot Golf Website
Read other related posts:
Follow us on:



Share this article on: