The new D'Resort was launched on 1st July 2015 after a two-year renovation period for the previous Costa Sands Resort at Downtown East Singapore.
Designed by DP Architects, the new resort boasts a sleek and refreshing new look. It comprises 387 rooms divided into nine room types and spread over two blocks: The resort block features 117 Rainforest rooms, including 12 themed rooms and two suites, while the chalet block features 270 rooms with beach, mangrove and park views.
DP Architects works are well known around the region which includes The Dubai Mall as well as many landmarks in Singapore such as the People's Park Complex[, Suntec City, Esplanade – Theatres on the Bay, Republic Polytechnic and Resorts World Sentosa.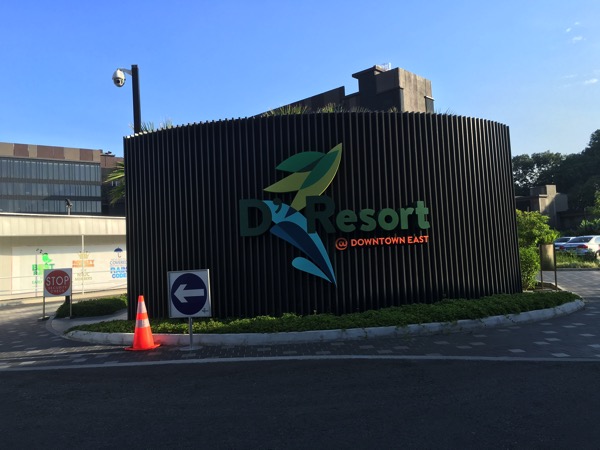 Once you arrived the resort, you will be first greeted by a pleasant looking reception area in front of a spacious passenger drop off area.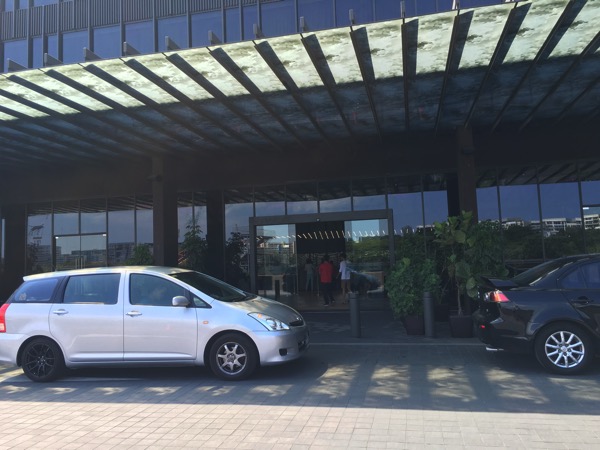 Even though the resort amenities are not fully opened, the take up rates have been very good which can be seen from the beelines forming during peak check in timing. It is advisable to be 15 minutes prior to the official check in time (3pm) to avoid long wait. Alternatively, there is a web check in option and the guest can then subsequently proceed to a separate express queue for faster check-in.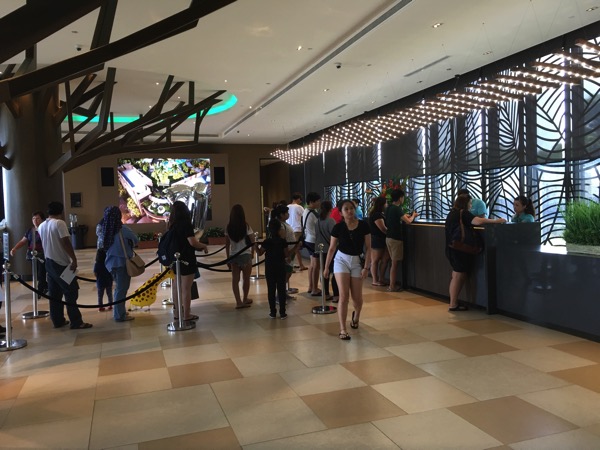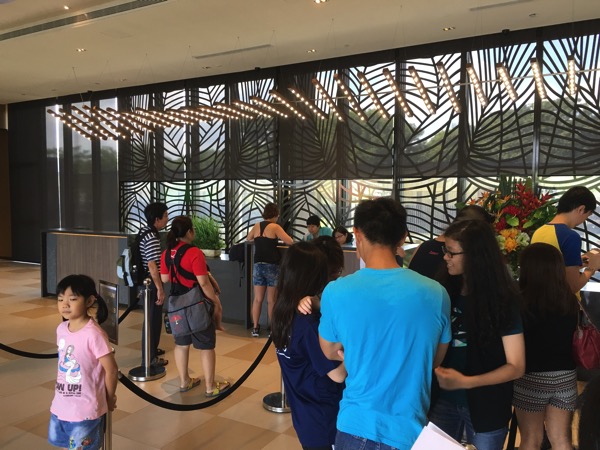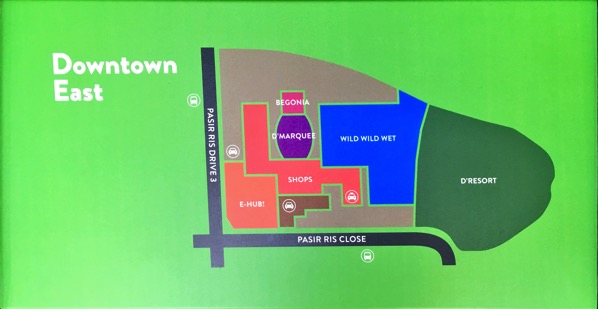 As seen from the resort map, all the rooms are stacked in a C formation around the entrance with the Mangrove Walk blocks furthest from the main entrance.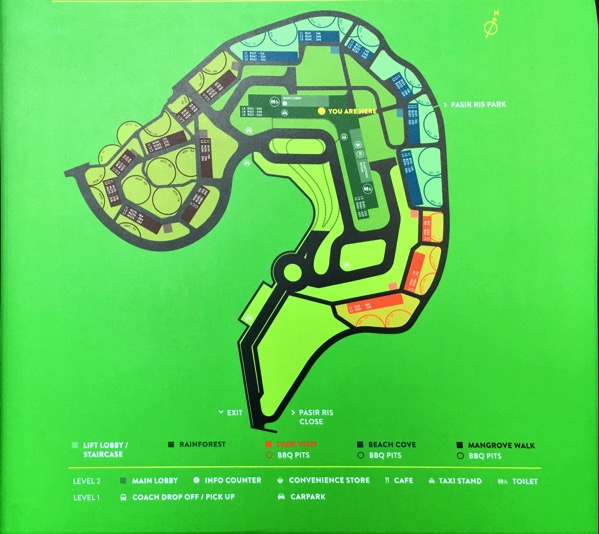 D'Resort has 9 different room types, including the Park View, Beach Cove, Beach Cove Duplex, Mangrove Walk and the Rainforest room range. Some of the highlights are listed below:
A. Park View (Member Only)
Measures 33.5sqm
Triple/Quad Bedding Options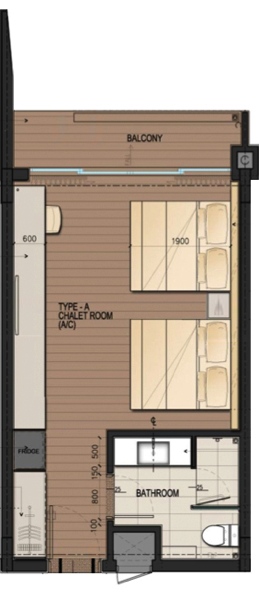 B.Mangrove Walk
Measures 33.5sqm
2 Queen-size beds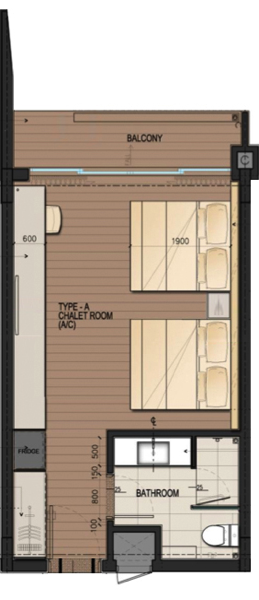 C.Beach Cove
Measures 35sqm
2 Queen-size beds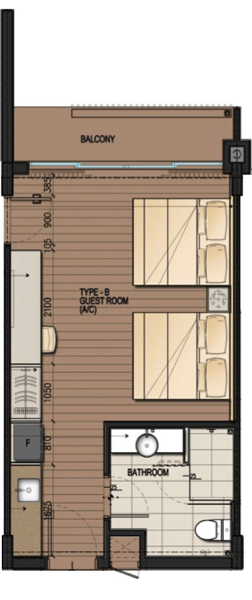 D.Beach Cove Duplex
Double Storey
Measures 52sqm
1 Queen-size bed + 1 sofa bed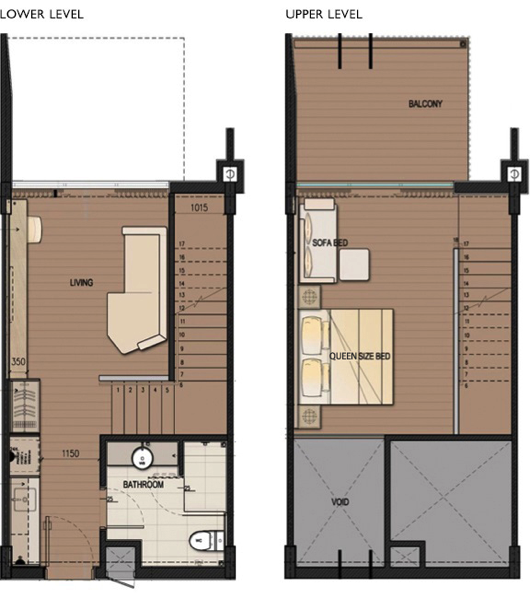 E.Rainforest Executive
Measures 28sqm
1 King-sized bed or 2 single beds
NESCAFÉ® Dolce Gusto® Genio 2 machine
no BBQ pit bookings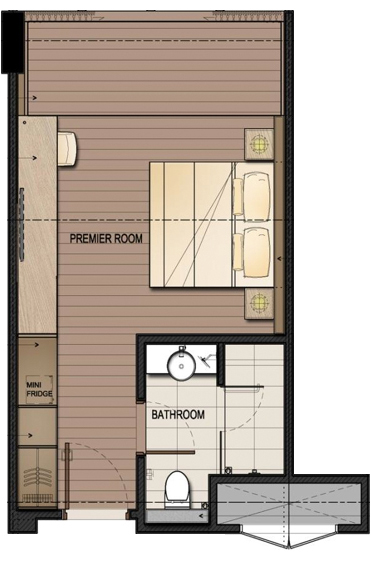 F.Rainforest
Measures 28sqm
Triple/Quad Bedding Options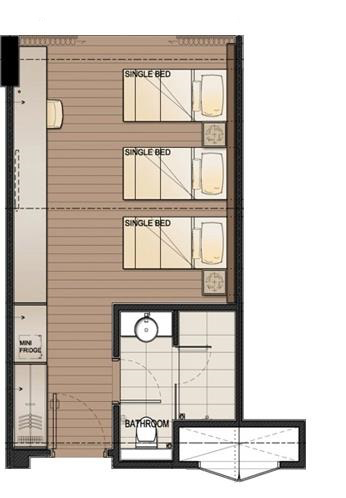 G.Rainforest Family
fun in-room game
Amazonian Jungle, Underwater, M&M's theme
Complimentary Movie Night and activities at eXplorerkid
no BBQ pit bookings
Measures 28sqm
1 Queen-Size Bed + 1 Bunk Bed
NESCAFÉ® Dolce Gusto® Genio 2 machine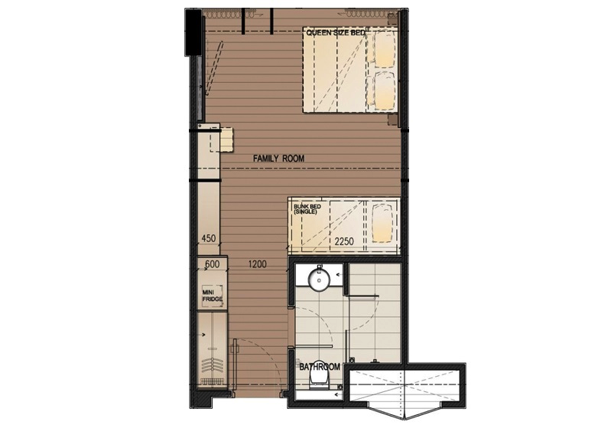 H.Rainforest Suite
Malin+Goetz Toiletries
Entertainment System
Kitchenette
Measures 57.6 sqm
1 Super King-sized bed + 1 sofa
NESCAFÉ® Dolce Gusto® Genio 2 machine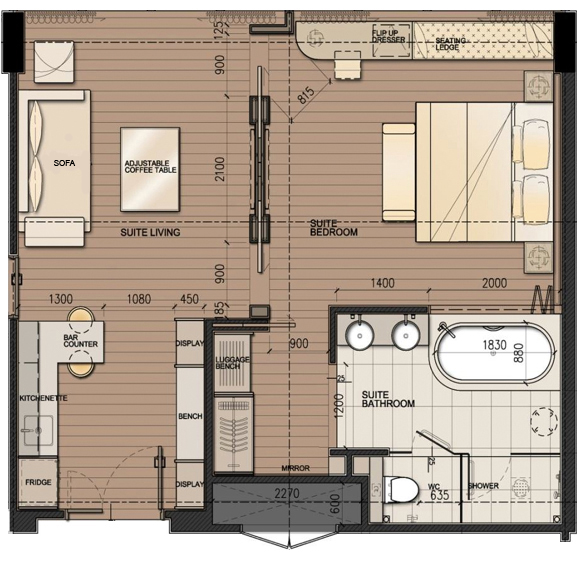 We manage to book a room at Park View block. All the blocks are well inter-connected by corridor walkways. There are lifts located at intervals which come in handy for guests when moving their heavy luggages and also make this resort friendly to the seniors or those who have movement difficulties up/down the blocks.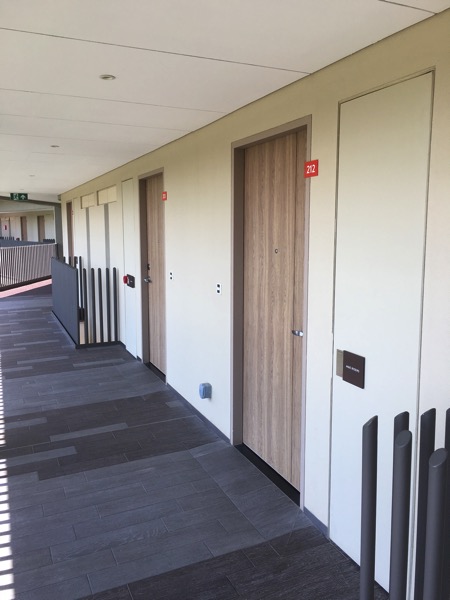 The revamped rooms are splendid – both in terms of design and cleanliness. Much akin to that of a typical 4 stars hotel room. The basic room amenities include a wide screen TV, 2-doors fridge, basic beverages and standard toilet kits & bath towels. The only issue is a noticeable infestation of ants. Thus, it is advisable to bring some insects repellent for the stay.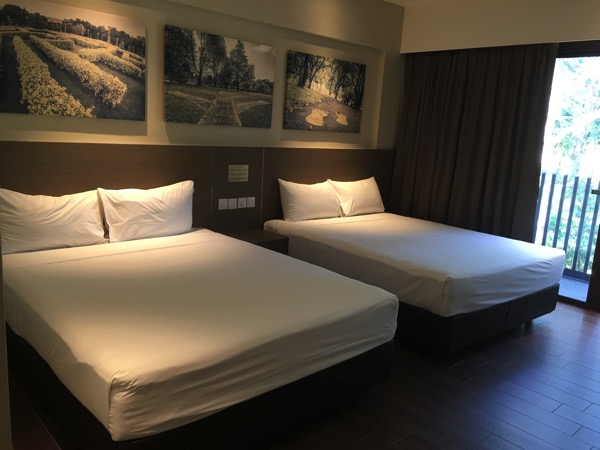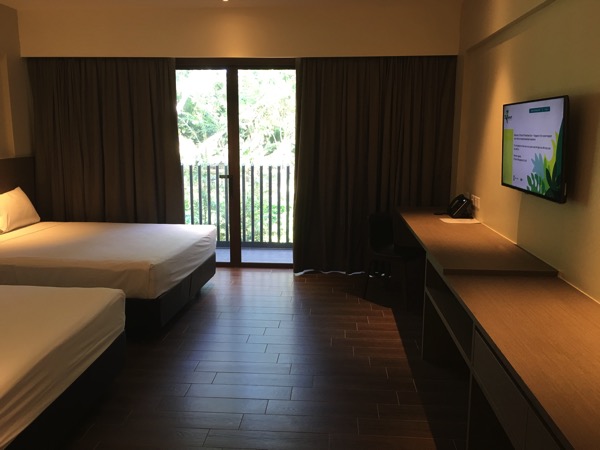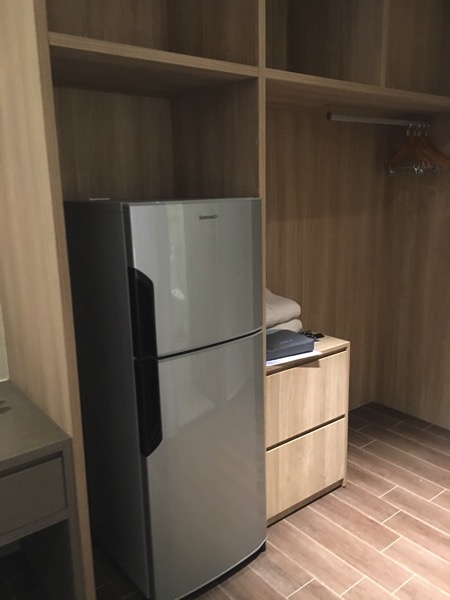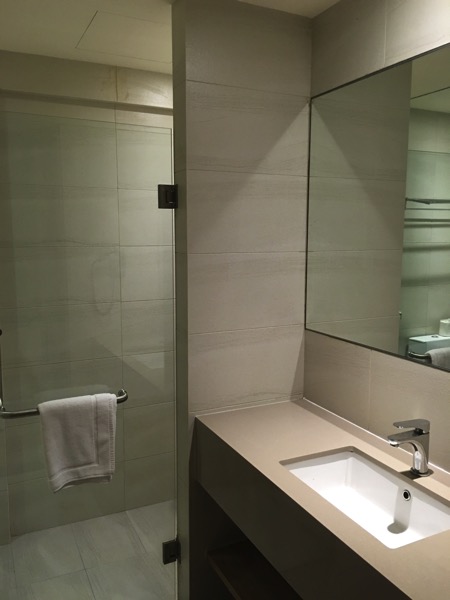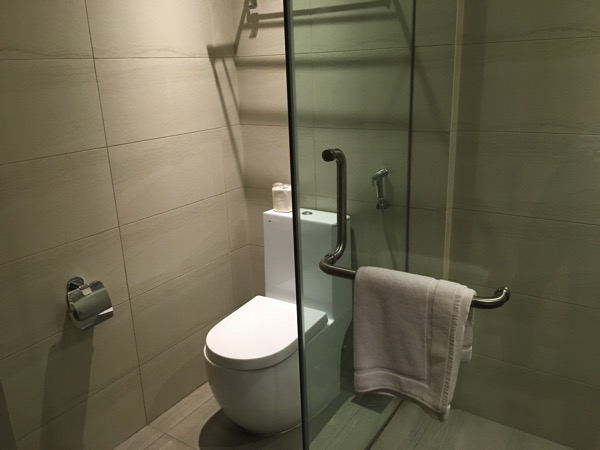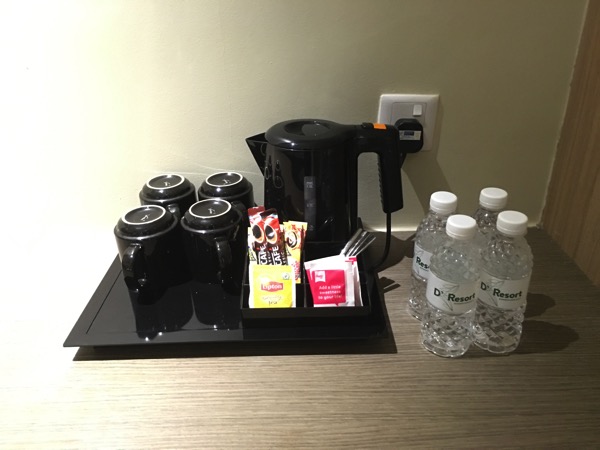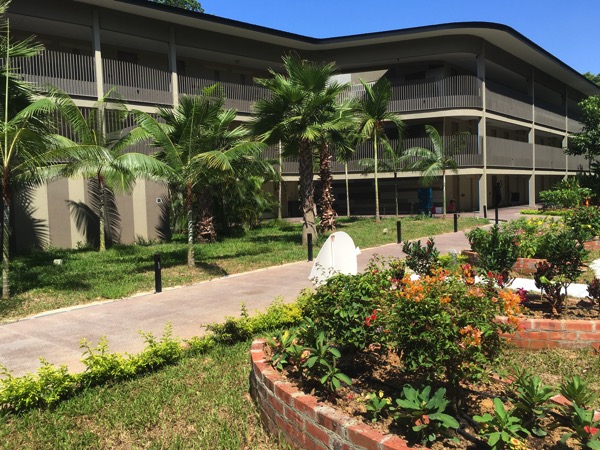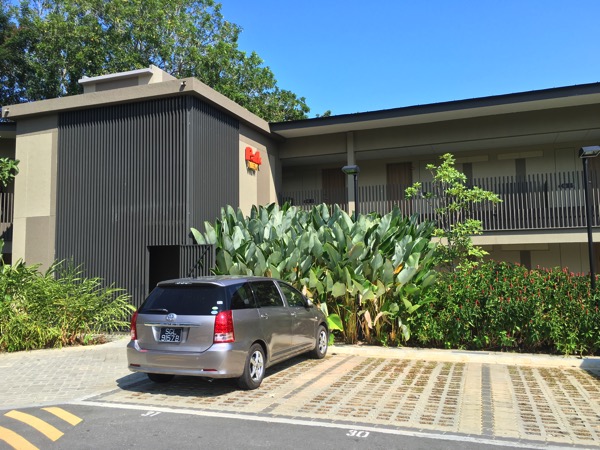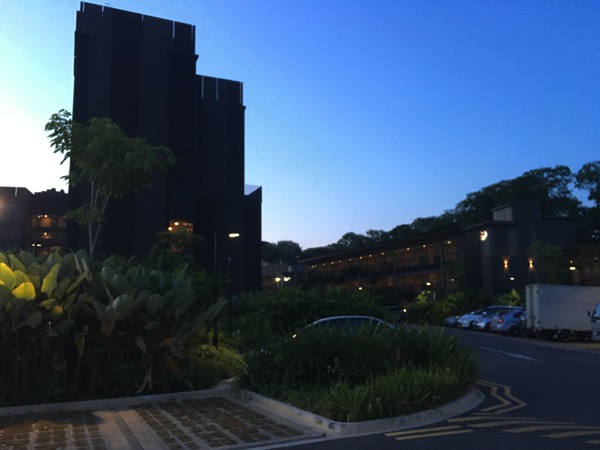 BBQ pits are an available option when booking your accommodation for $35. Cheers supermarket is just 5 minutes away, near the main reception where one can top up their drinks or BBQ items e.g. marinated frozen food, disposable cutlery charcoal packs etc.
If you need to some nice prepared food for a casual family gathering, the White Tangerine cafe will be the ideal choice. Food is reasonably priced and good. They are also the official caterer for D'Resort.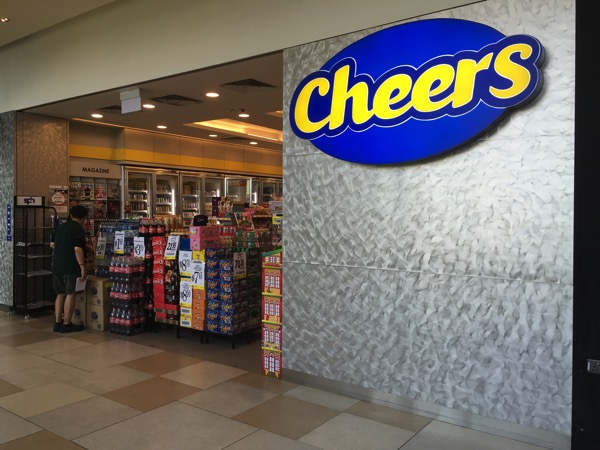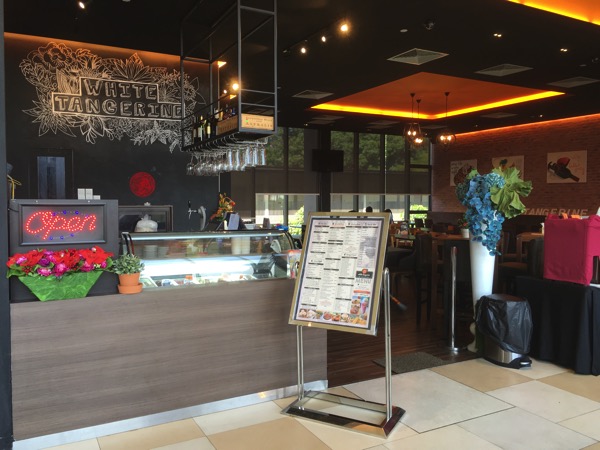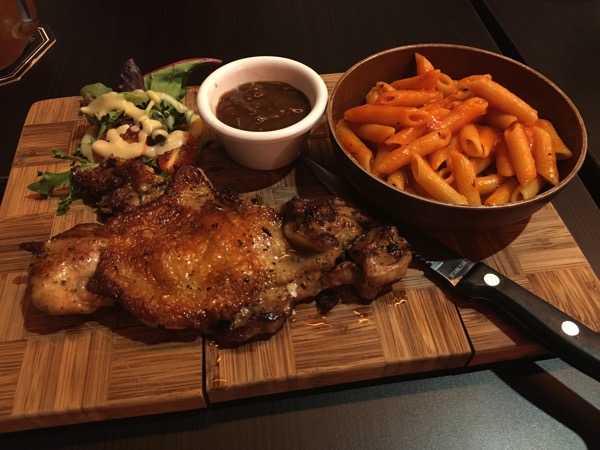 Parking lots are readily available in D'Resort. It is advisable to park before 5pm during peak periods (e.g. Sat during holidays) as it can get fully occupied. If you are parking overnight, it is advisable to buy the full day discounted carpark coupon from the reception. Sadly, there is no complimentary carpark coupon for the staying guests.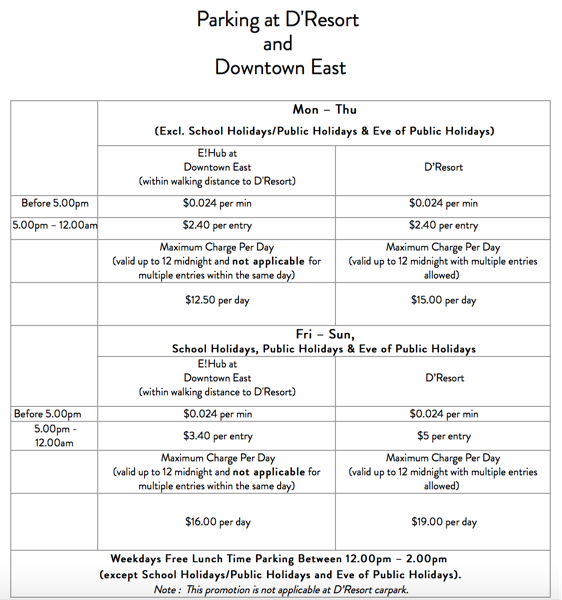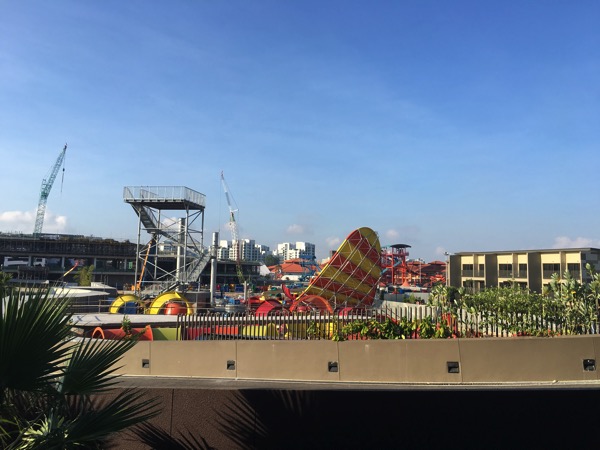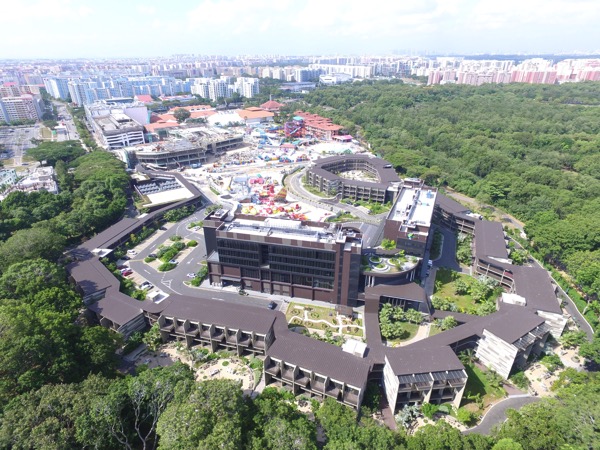 D'Resort is integrated into the nearby Wild Wild Wet water park, which is currently being expanded as part of the second phase of the this S$200 million Refreshing Downtown East project. It is set to open by the second half of 2016.
The third phase of the project, which will bolster the area's F&B and retail scene, is expected to be completed by the second half of 2017.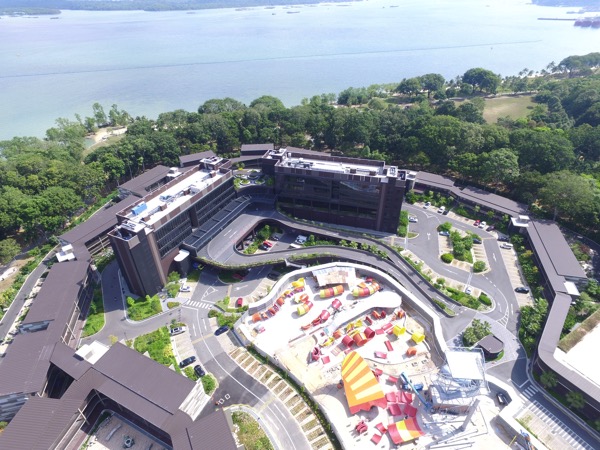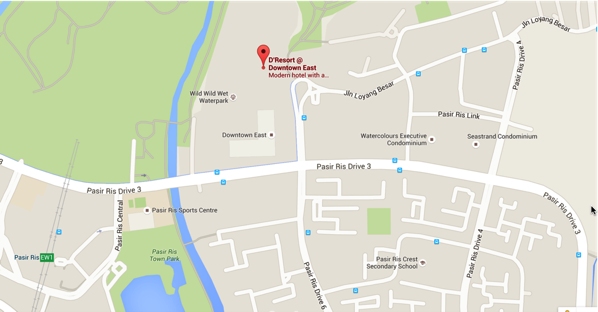 D'Resort is located strategically near Pasir Ris MRT, and there is a host of transport options to get you to our doorstep.
GettingThere-Train By MRT
Take the East-West Line, and alight at the Pasir Ris Station. D'Resort is a 10-minute walk from Pasir Ris MRT Station
GettingThere-Bus By Bus
Services: 3, 5, 6, 12, 17, 21, 89, 354, 358
GettingThere-Car By Car
D'Resort is located within Downtown East.
With this new D'Resort as another weekend getaway option, you can start planning your next staycation now!
Read other related posts:
Follow us on:



Share this article on: