Hello Kitty Chinese restaurant
(中菜軒) is now located round the quiet street at Canton Road in Kowloon. Even after a week of official launch, fans of Hello Kitty still form queues outside the nice red front teahouse, patiently and eagerly waiting for their turn to savour those cute Kitty dishes. I was there too to take a peek of this already popular spot.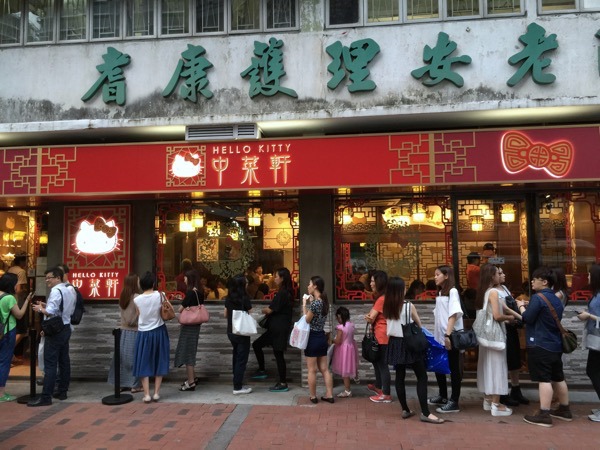 From the exterior to the interior of the teahouse, it is decorated with those cute Kitties. One cannot stop snapping photos of those cute cutleries, table tops, extra large figurines and even the lamps.
Apart from serving those Hello Kitty themed Chinese cuisines, the restaurant also serves regular Hong Kong based chinese food. But be prepared to fork out bucks as those nice kitty dishes do not come cheap.
Personally, I felt that the buns did not taste as good as it looks. The skin was not fluffy enough and the filling was not sufficient. For the Hong Kong Hello Kitty Restaurant – 虾饺, the skin was too thick and tasted like those factory made ones sold in supermarts. This is perhaps those highly decorated dishes were prepared in advance.
We also ordered some main dishes. The rice dish (翡翠虾球蛋白饭) was disappointingly blend. Even the deep fried vemicilli basket of (XO鲜虾球) was not crispy enough.
However, the remaining dishes (stir fried beef, stir fried brocolli and steamed minced meat) did help to save the night:
For those Hello Kitty fans, you can also purchase Hello Kitty mechandise which are uniquely sold in the restaurant.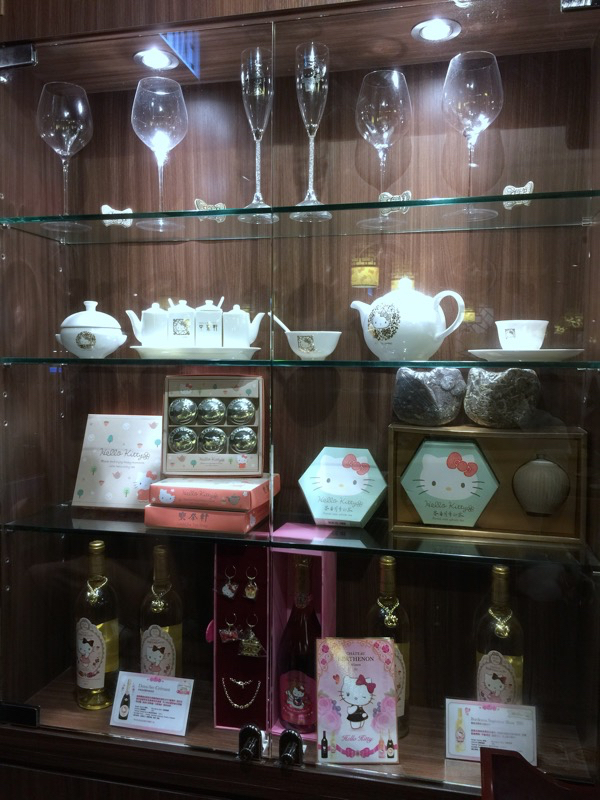 Location:
a. Exit from Jordan MTR C2 exit
b. Walk through the famous Lady Street (女人街) all the way to the end
c. Past by the Municipal Services building and round the corner of Canton Road
For a land of Dim Sum and numerous small eateries around Jordan which serves delicious local food, I would think this restaurant is overly hyped. No doubt it is one food spot to visit for avid Hello Kitty fans, but one can definitely get much better food elsewhere down the Jordan/Yau Ma Tei streets at the same cost or even cheaper.
Overall Rating (1 – lowest/worst, 5 – highest/very good):

a. Location : 4 – Located near Jordan MTR train station.
b. Food : 3 – The Hello Kitty themed cuisines were disappointing, though the regular dishes were pretty normal.
c. Service : 4 – Friendly & prompt.
d. Ambience & Setup : 4 : Nicely decorated. Can be alittle noisy, typical of a regular HK teahouse.
e. Price : 2 – Not cheap considering the less than favorable taste.
Read other related posts:
Follow us on:



Share this article on:






[Hong Kong, Yau Ma Tei] World first