Jabra has released an "Active" version of their flagship earbuds with athletes squarely in mind. The Jabra Elite Active 75t true wireless earbuds add greater survivability to moisture, liquid, and dust to their latest and greatest.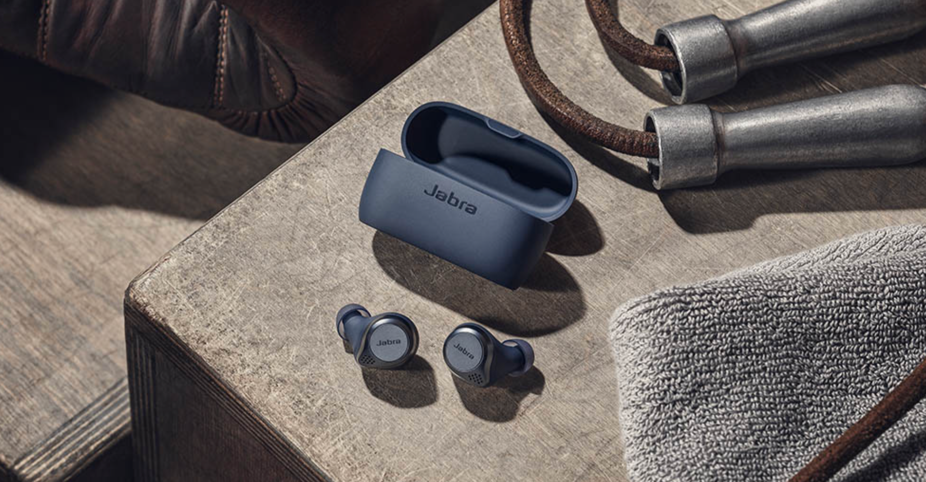 Do they offer enough features to justify a place in this exploding market, and are they really as comfortable as Jabra has claimed?
UNBOXING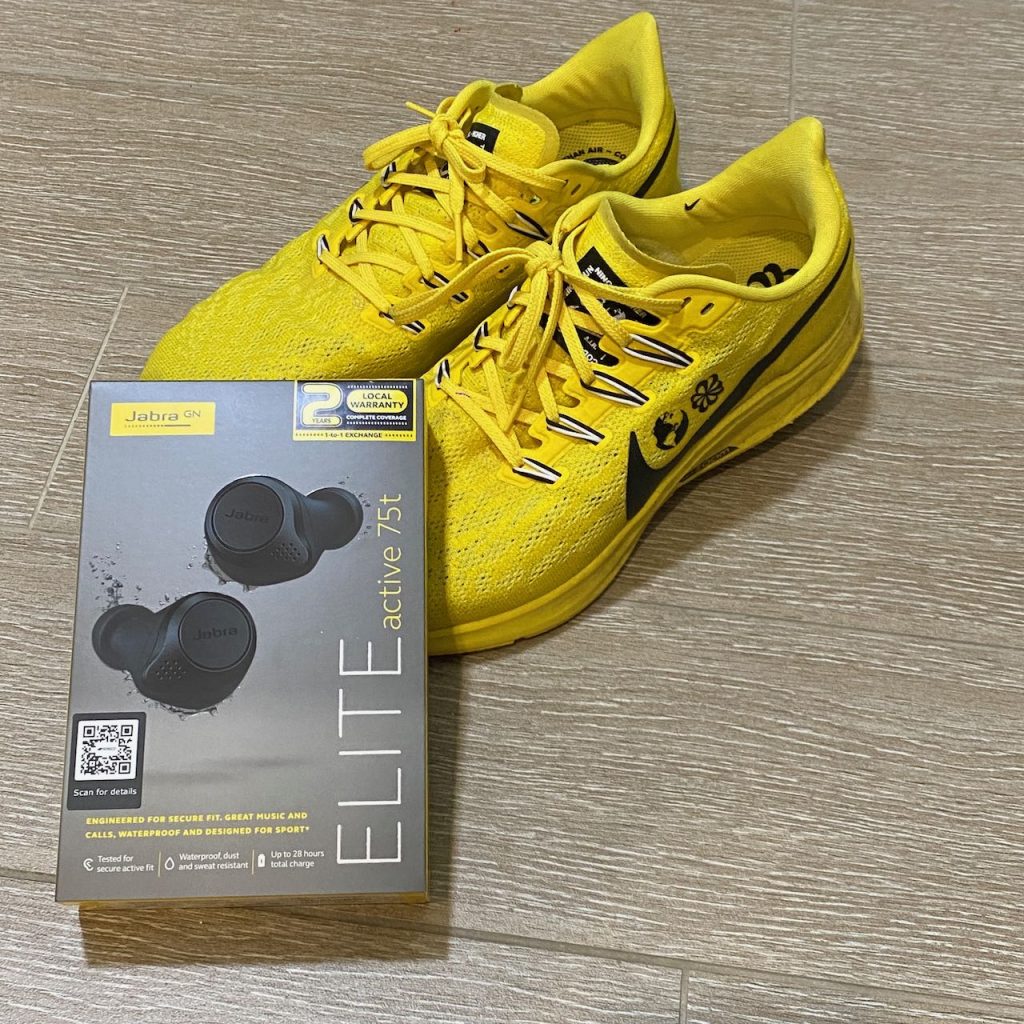 The entire unboxing experience is a treat. Jabra's packaging really makes the product feel unique and welcoming at the same time. Taking out everything, we have: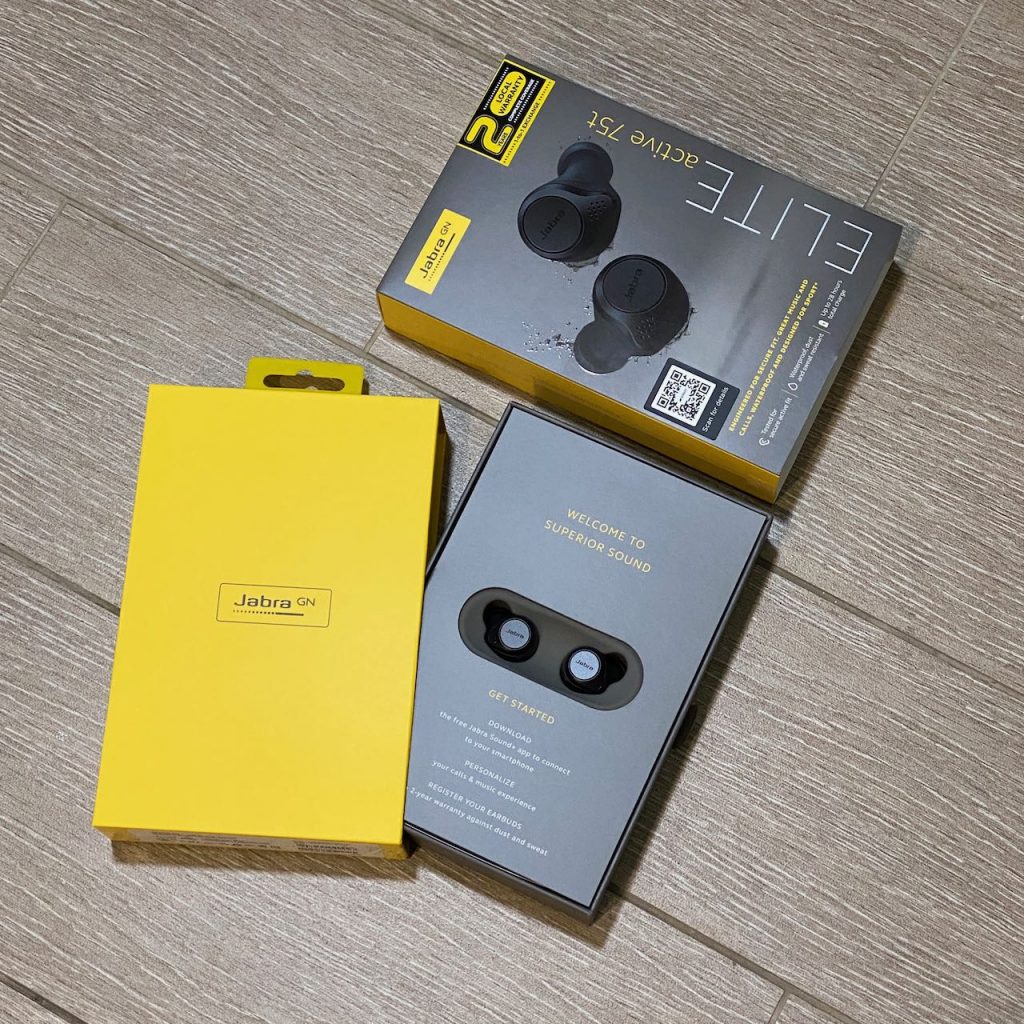 A quick start guide
The case
The pair of Jabra Elite 75t earbuds itself
Two more sets of eartip sizes
USB-A to USB-C cable
User manual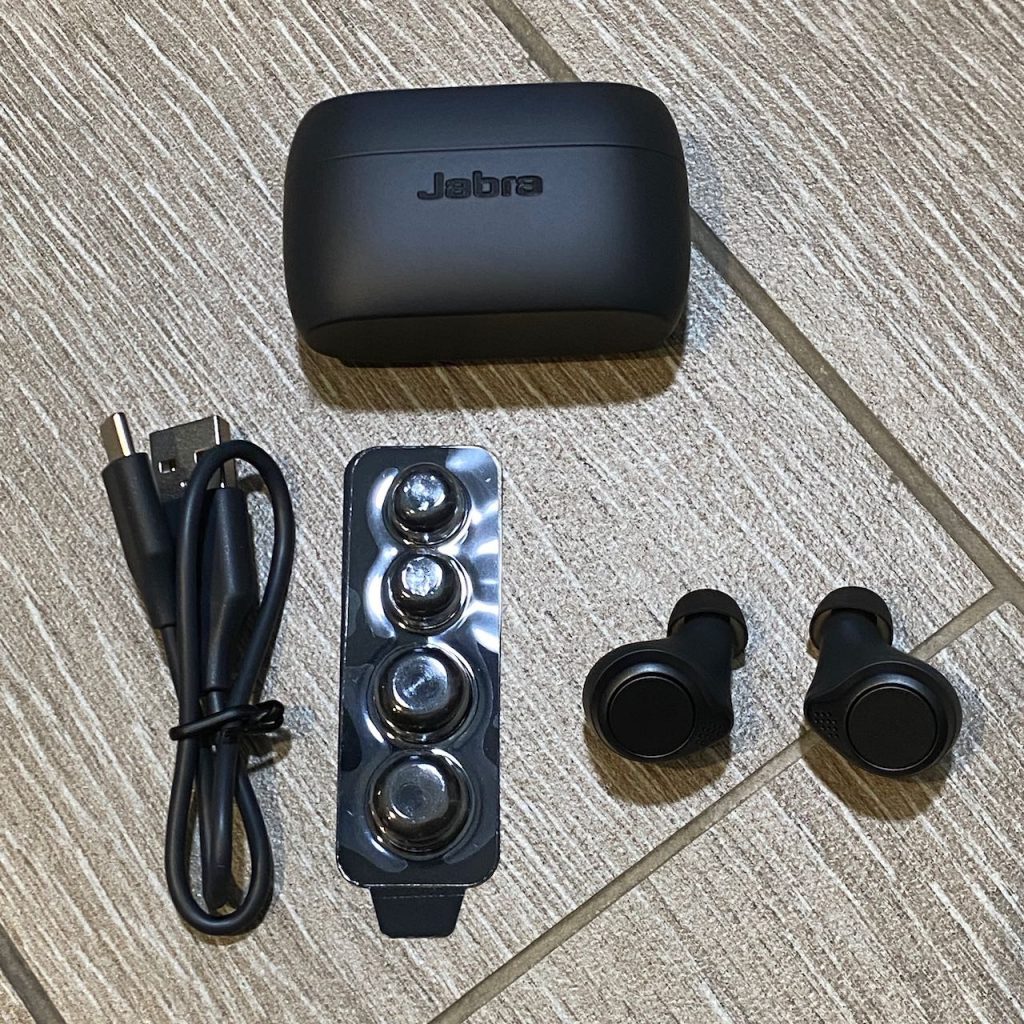 WATERPROOF
The Elite Active 75t true wireless earbuds are Jabra's latest and greatest in-ear headphones but engineered with greater water-, sweat-, and dust resistance. The 75t's are Jabra's third generation of truly wireless earbuds. The Active version of the 75t's adds an IP-57 rating making them ideal for a run in the rain or epic workout/sweat-fest in the gym.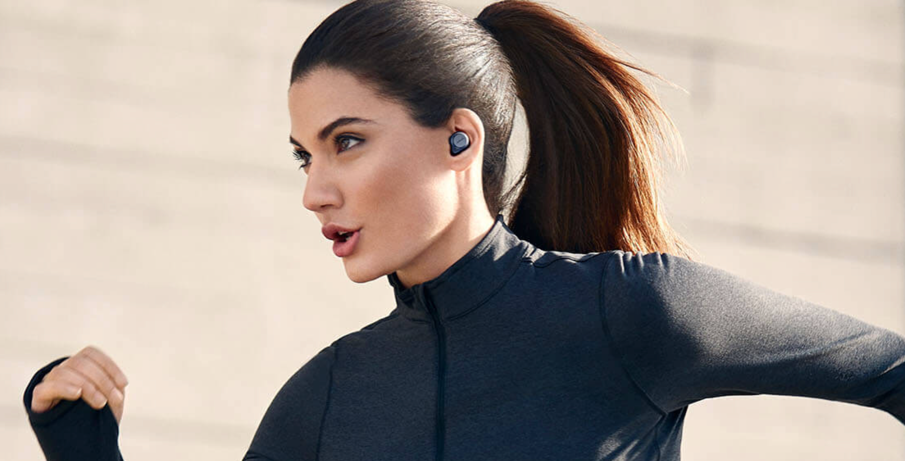 SOUND
Once you get a tight, secure fit the overall clarity and bold bass response are impressive. The 75t series have a HearThrough transparency mode that lets ambient sound in…great for a run along the roadside. HearThrough can be activated with a short press on the left earbud or via the Sound+ app.
FIT
The casing of the Elite Active 75t earbuds is made of hardened plastic with a matte, rubberized coating for a more secure fit in your ears while you're sweating and moving around during your workout.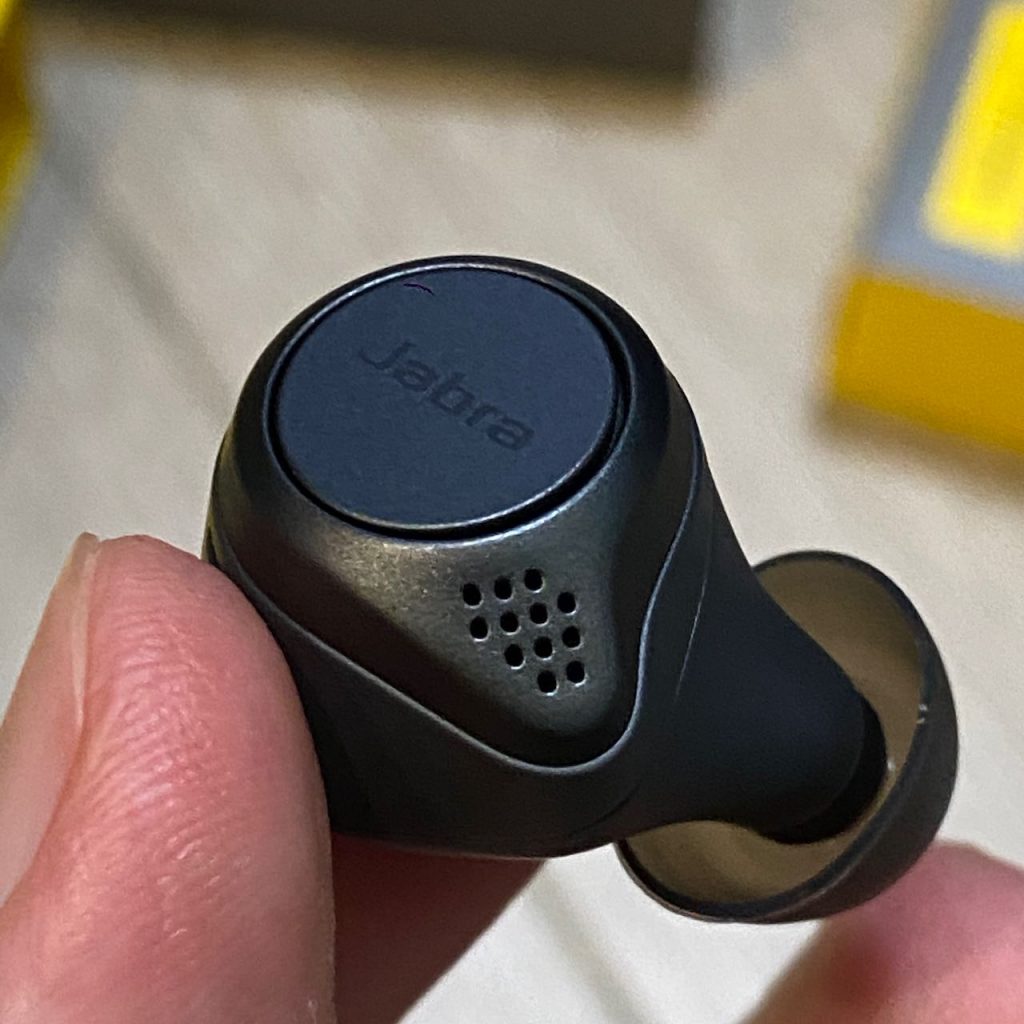 Jabra's Elite Active 65t for workouts, but the fit wasn't perfect. Jabra refined the design of the Elite Active 75t by shaving the earbud down slightly—gone is the microphone that juts out. he Elite Active 75t earbuds fit perfectly, and I don't feel any pressure after lengthy listening sessions.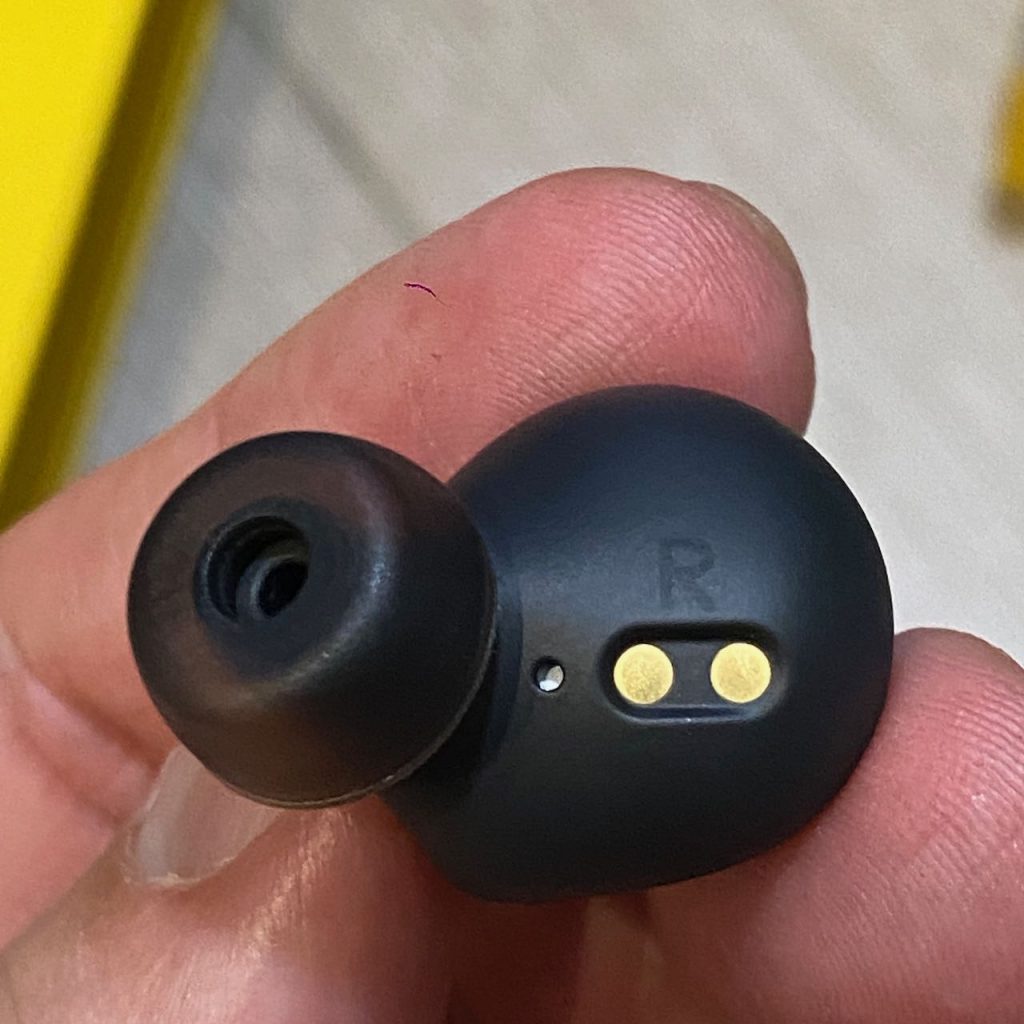 CASE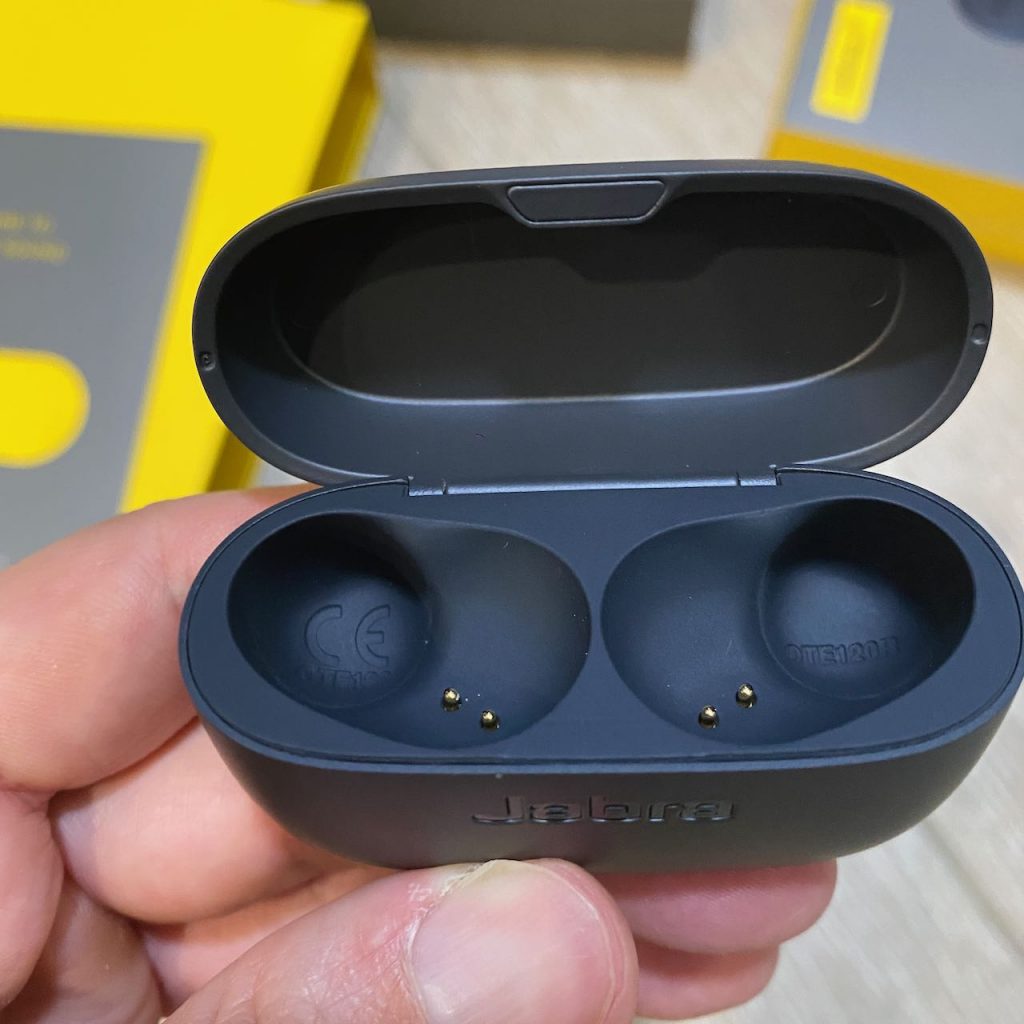 Jabra has definitely improved the Elite 75t series' charging case in nearly every way as compared to the 65t's. The charging case is small and well made with the shape of a small pillbox. But Jabra has made it even smaller, easier to open, greater charging potential, magnetic connection with the earbuds, USB-C charging port.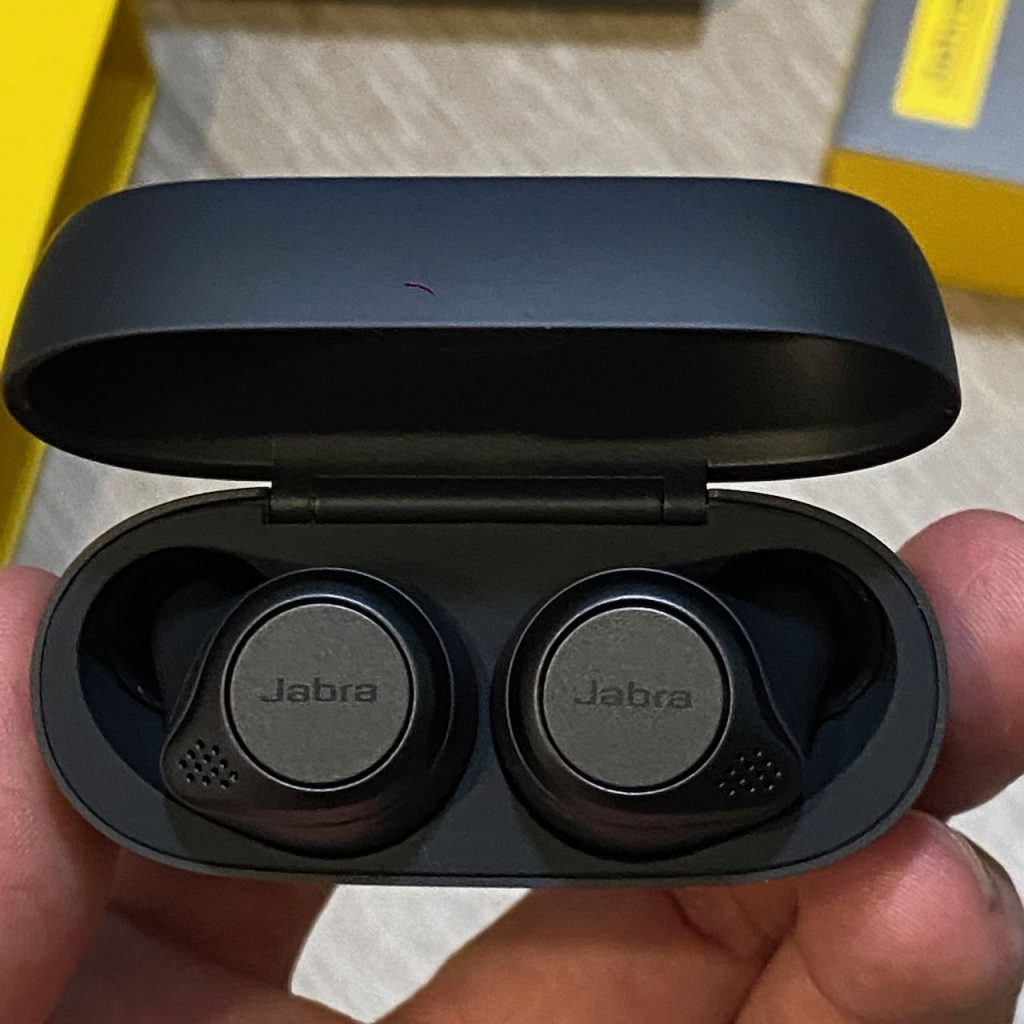 PAIRED WITH SOUND+ APP
Once they are paired they are good to go, unless, there is a new firmware update.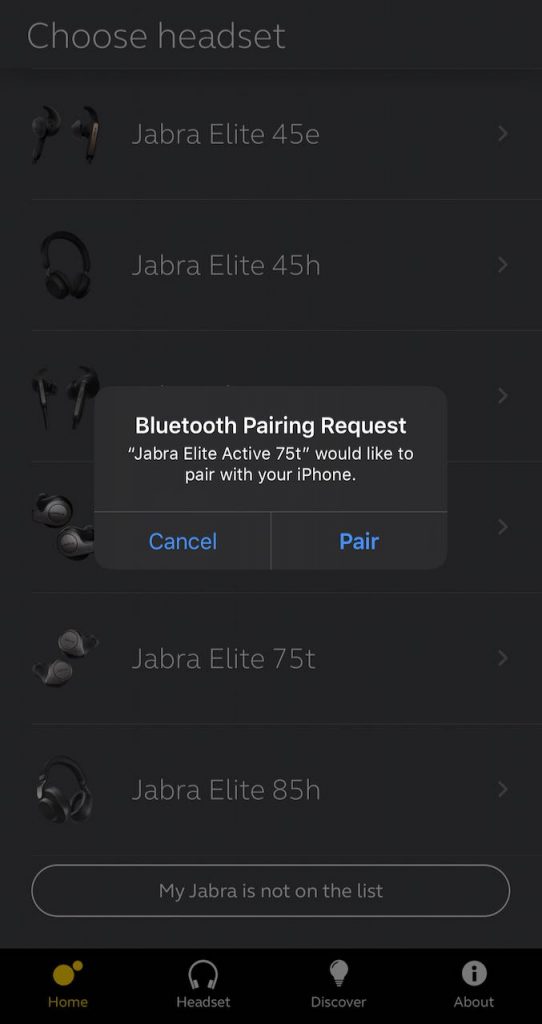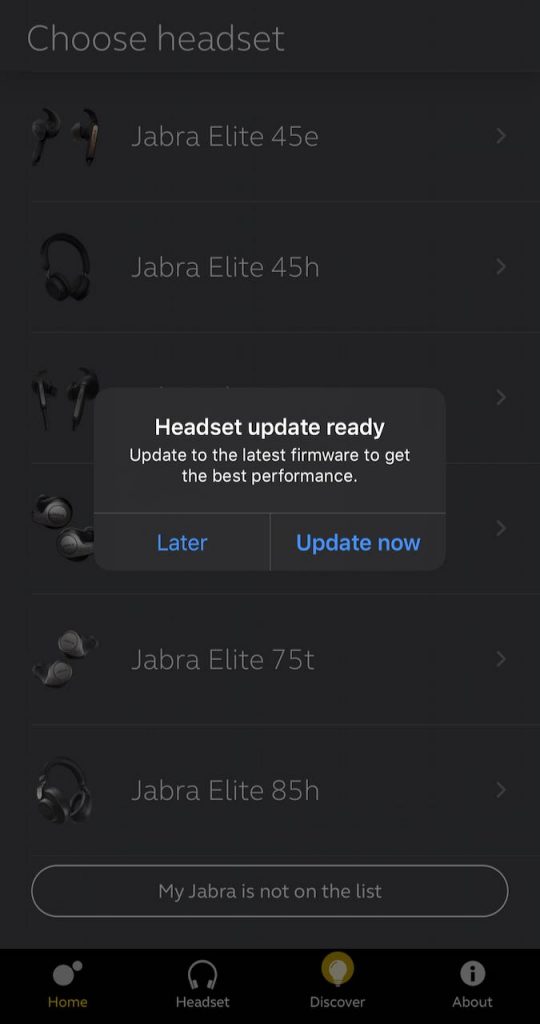 The Elite Active 75t sports similar audio quality to its predecessor, with the ability to fine-tune your preferences in the Sound+ app. I prefer a bass boost when I'm running, so I toggled the equalizer to that setting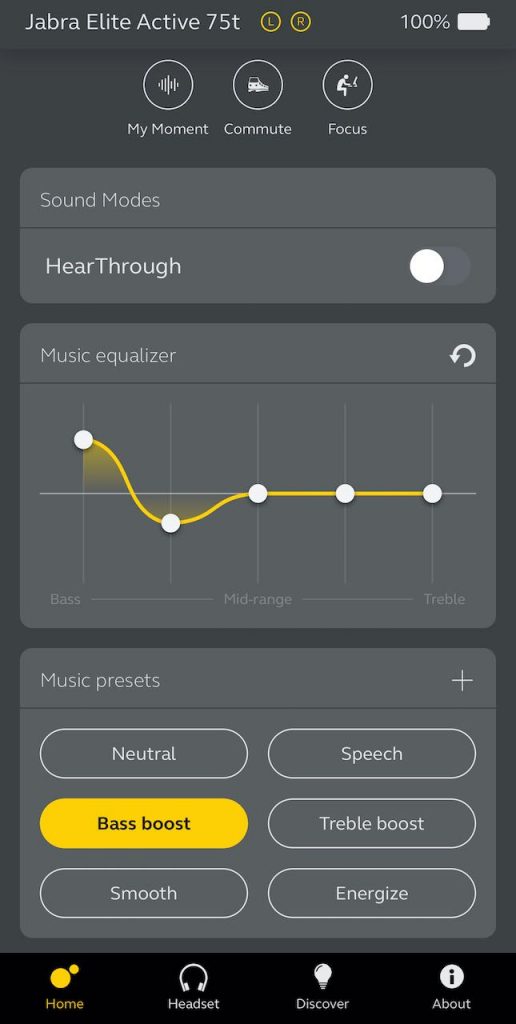 BATTERY LIFE
The Elite Active 75t's battery life is seriously impressive. Jabra officially claims up to 7.5 hours of earbud life and up to 28 collective hours when using the charging case to top them up.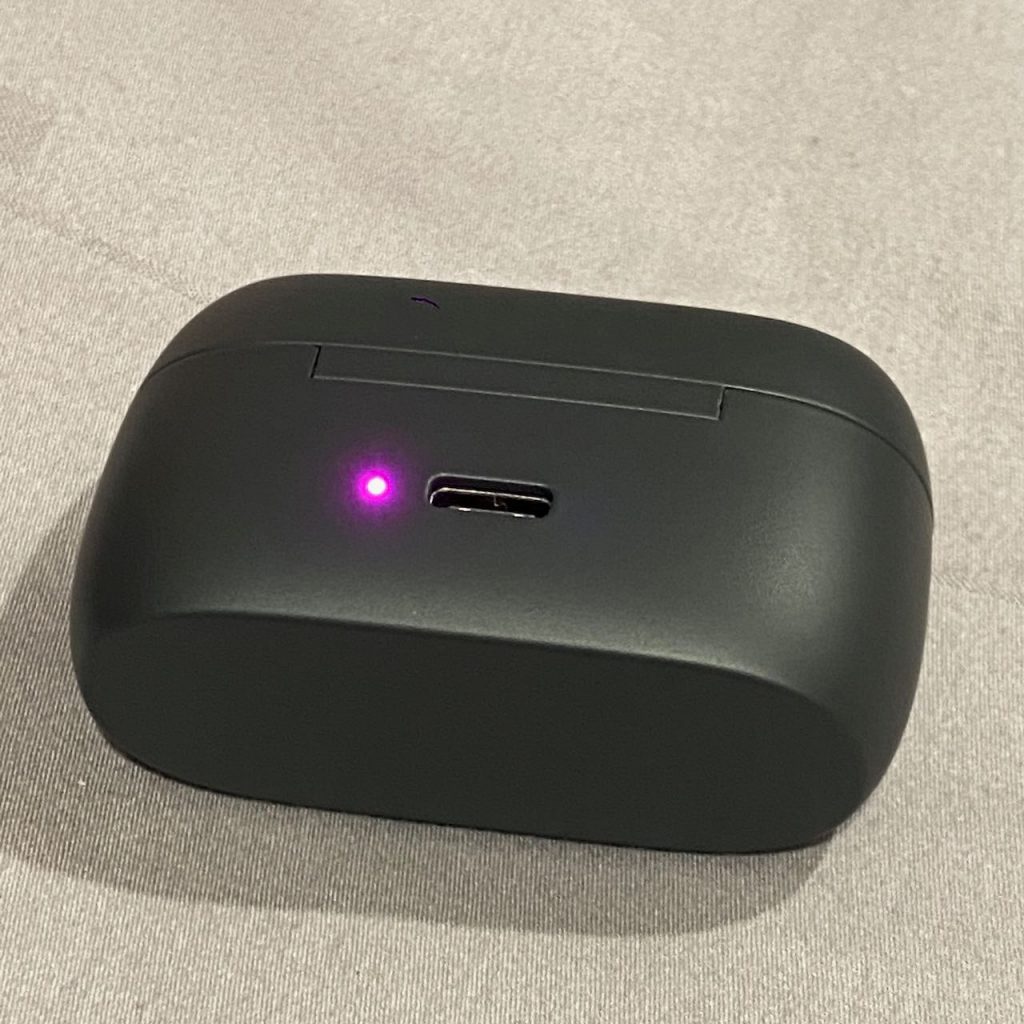 IMPROVEMENTS OVER THE ELITE ACTIVE 65T
2 percent smaller size
Increased battery life of 7.5 hours, 28 hours with charging case (89 percent increase over Active 65t)
Increased IP rating (from IP56 to IP57)
Single large button for headset controls
USB-C port for charging, instead of microUSB
TECHNICAL SPECIFICATIONS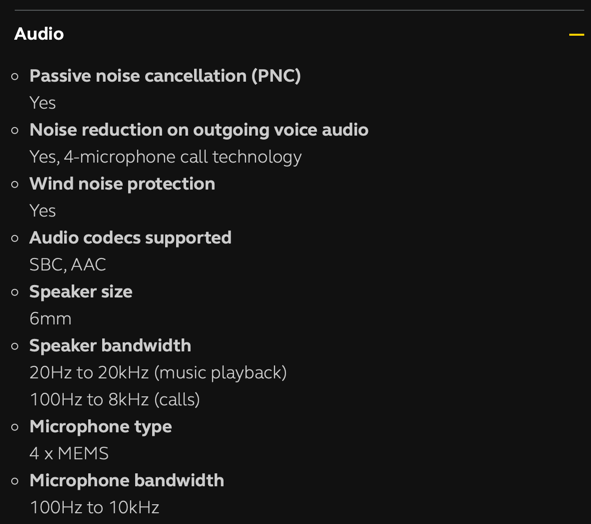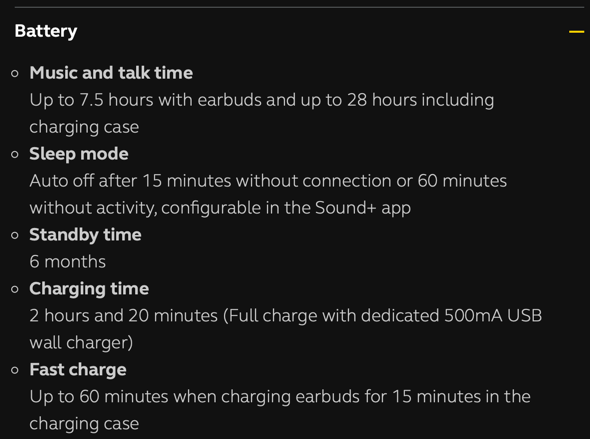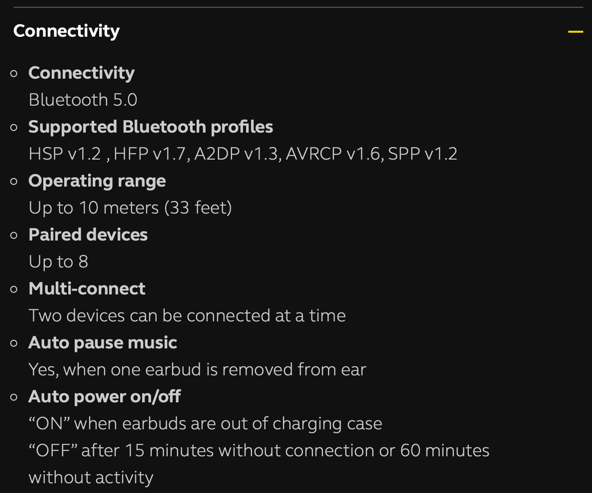 PROS
IP57 water-/sweat-/dust-proof design
Comfortable fit during running
Superior audio with customizable equalizer
Improved sound quality, excellent clarity with distinctive bass response
Better battery life of 7.5 hours of use between charges
USB-C charging
Customizable EQ profiles via Jabra app
Solid HearThrough modes
CONS
Button actions can't be customized
Lack of active noise canceling
Can't charge wirelessly
Mic quality good, but not fantastic
AAC only, no aptX
CONCLUSION
Jabra has demonstrated many things with the Elite Active 75t. First, they clearly payed attention to what their customer base wanted in a future revision. However, be prepared to fork out S$300 for this excellent earbuds at the Jabra Online Store.
Read other related posts:
Follow us on:



Share this article on: