Drawing on tablets is always challenging when you do not have stylus. FiftyThree has recognised the need of many basic users who just need to doodle without the hassles of complicated setup or expensive equipments e.g. digitiser, professional drawing tablets, expensive stylus etc.
Pencil is a dual-sided pen integrates deeply with FiftyThree's Paper app to provide extra tools and control you might not get from simply using your finger. FiftyThree uses Pencil's Bluetooth connection to provide special features in Paper like palm rejection, multiple tools from one stylus, Blend mode with your finger, and more.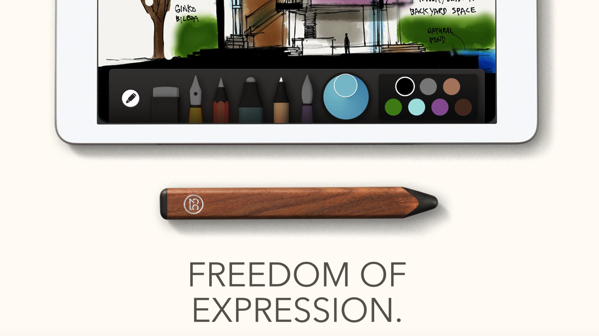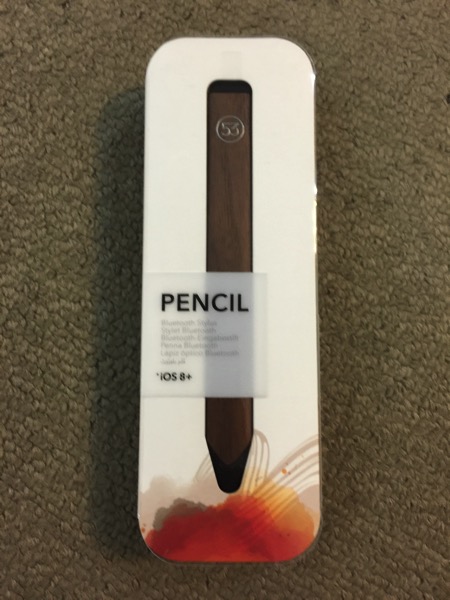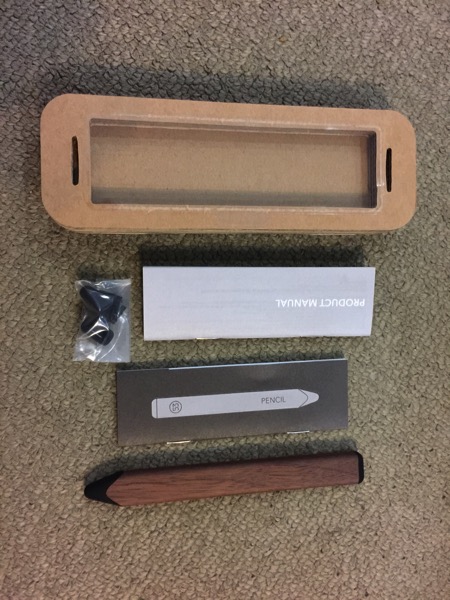 Pencil chooses entire sloping tip over the traditional rubber bubble thus allowing users to shade with the side of the tip as one might an actual charcoal stick. This works very well when using Paper's watercolor tool with the stylus.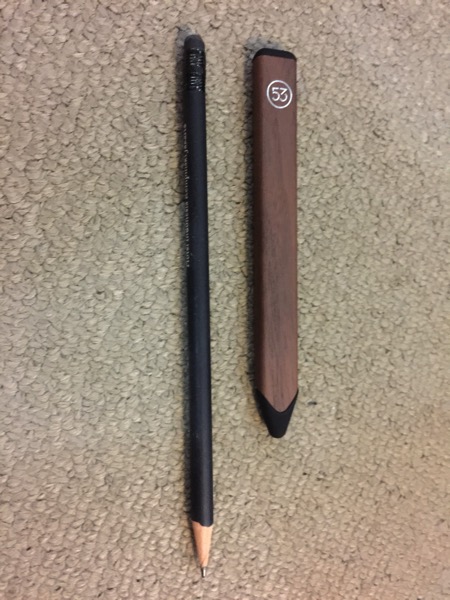 The rectangular eraser nib, too, is covered in capacitative rubber from all sides, though it's much shallower on the pen than the primary nib.The weight and balance of the body is excellent. The pen nib is springy and provides excellent resistance.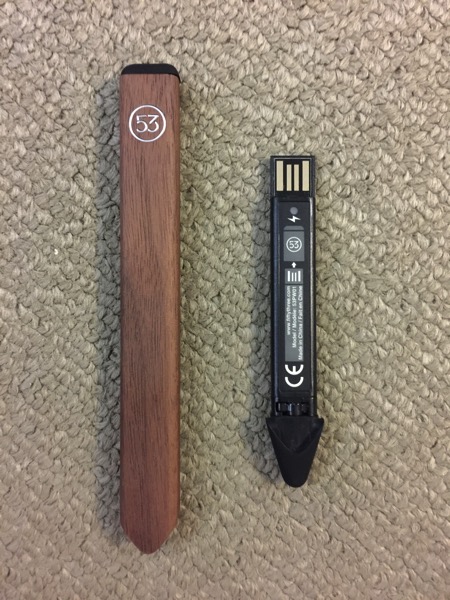 It opts for a USB-rechargeable built-in battery, which you can remove from the stylus by tugging lightly on the pen nib. The entire nib and what looks like a svelte USB drive pops out; to recharge, just attach it to your nearest USB hub.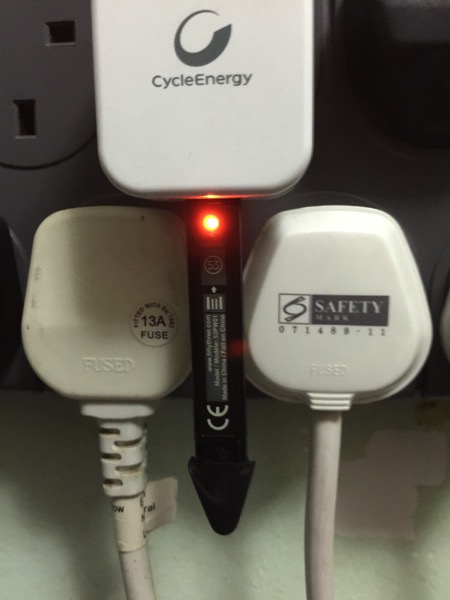 Pairing is a breeze. You simply place the Pencil's tip on the button in lower left corner of Paper's interface, and after a couple of seconds it will be paired via Bluetooth to your iPad. To disconnect the Pencil, simply touch and hold that same button with anything, including your finger, and the stylus will be disconnected.

Pencil is also readily supported by other applications:
Paper (by FiftyThree)
Adobe Illustrator Draw (by Adobe)
Adobe Illustrator Line (by Adobe)
Adobe Photoshop Mix (by Adobe)
Astropad Graphics Tablet (by Astro HQ)
Tayasui Sketches (by Tayasui.com)
Procreate (by Savage Interactive Pty Ltd)
Noteshelf (by Fluid Touch)
Sketchbook (by Autodesk)
Mobile Mouse (by RPA Technology)
PDFPen (by SmileOnMyMac)
Inkredible (by Viet Tran)
FlowPaper (by Diatom Studio)
ZoomNotes (by Deliverance Software)
In summary,
Pros of using Pencil:
Great built – sturdy & comfortable to use
Easy to pair & start using – excellent for young kids too
Palm rejection is extremely useful – you will forget that you are doodling on a tablet
Long battery life – approximately 2 months with full charge in 90 mins
Flip to erase with the eraser tip is intuitive
Works very well with the Paper app
Cons of using the Pencil:
Only works with selected apps, elsewhere it is just a normal stylus
Not suitable for very precision drawings
Rubber tips prone to wear & tear, thought the retail package comes with one set of replaceable tips
Pencil comes in 3 materials – Gold, Graphite and Walnut. Walnut model comes with Magnetic Snap (attaches to Apple iPad Smart Cases & Covers). It is available for purchase at Amazon store for USD 49.05 – USD 59.95.
Read other related posts:
Follow us on:



Share this article on: